img src
This Sunday, I'm giving myself a very special birthday treat. I will receive the first two Munay-ki initiations from a series of ten.
What is Munay-ki?
Until recently, I'd never heard of it. In short, the Munay-ki are ten empowerment rites from high in the Andes and originating with the Shamans of the Q'ero nation, the last still traditionally living direct descendants of the Incas. I've been told that it's a 'quiet, loving, creative and deep healing process'. It speeds up your process to fully become who you truly are. Anything that doesn't suit you (anymore) will be lovingly transformed. These ancient initiations contain codes to live free of fear and to be in contact with your luminous nature. Once you receive the initiations, you'll have more energy and become a more optimistic person. At the same time you connect deeply with everything and everyone around you: with nature and the Earth (Pachamama). It provides you a deeper respect for the gift that Pachamama gives you every day: your body, food, water, oxygen, the beauty of nature etc. And if you fully engage with the Munay-ki, these energetic transmissions offer the potential to re-inform your energy body, raise your vibration and transform your life. Sounds good, right?
Preparing for the New Earth (Terra Nova, do you get where my name comes from? ;-))
The Munay-ki are meant to help us prepare to assimilate to the New Earth. An era where we are much different, highly evolved, upgraded beings. The Golden Age, the Age of Aquarius, the Time of the Sixth Sun or whatever you want to call it. The Mayans, Incas and other people predicted the end of the world in December 2012. It wasn't a literal end as you know now, but the end of an era and the beginning of a new phase where love, unity, freedom and peace are the corner stones, as well as balancing the male and female energies. A time where we are more than ever connected to the earth.
In this regard, the Munay-ki are an update of yourself, a kind of energetic vaccination or activation so that you can let go of the past and be prepared for this new world on a physical, mental, emotional and spiritual level.
Munay means 'Love'
Ki means 'Power / Energy'
Munay-Ki's means 'I love you' with the underlying idea ""Be as Thou Art"
Beautiful, don't you think?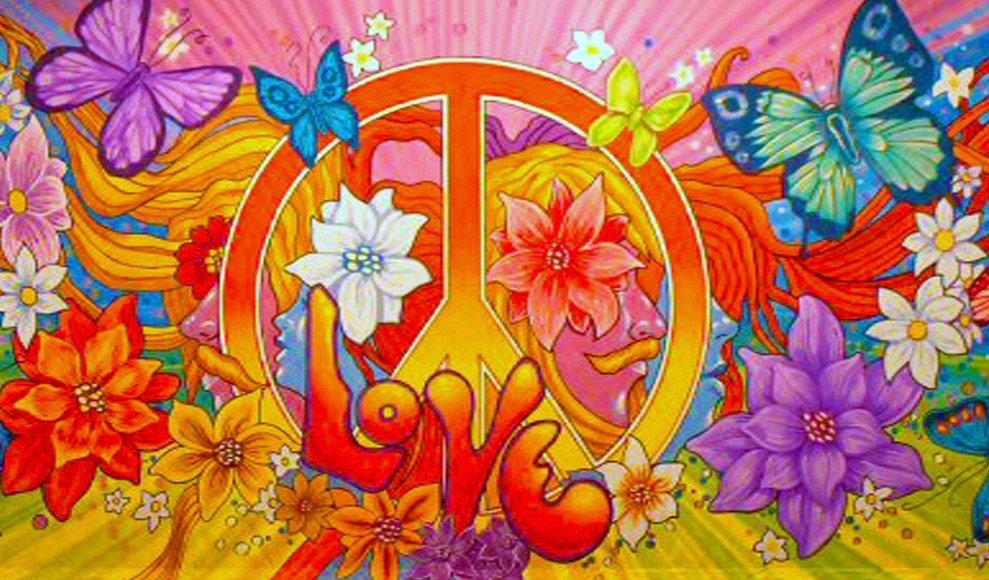 Img src
---

"The Munay-Ki is your invitation to dream an entire new world into being." (Alberto Villoldo, Founder)

---
Munay-ki: a loving message from my higher self
How did Munay-ki cross my path? Well, everything happens for a reason. It's a long, but amazingly beautiful story. As if it came straight out of a mystical book, but with the difference that this really happened. One night in April, I woke up in the middle of the night at my usual time around four o'clock. I had a strange unheimic feeling. And I asked my higher self for guidance, clear signs that could help me on my path. I do this often, only most of the times there is some noise on the line ;-) Maybe the Munay-ki will help me to clear up the line :-) This time five seconds later three very strange foreign words came through, including Munay. I had never heard of these words before. But I knew right away: this is important. Write it down.
The next morning I googled the words, exactly with the spelling that I had received. I got tears in my eyes, goose bumps all over. This was exactly what I already was working on and wanted to explore more. The path of love. The path of healing. The path to become a better version of myself. And I already have known for a long time: love IS the answer. I knew right away: I should do the rites, follow up the signs, follow the breadcrumbs, even if I don't understand what's happening. And I started doubting myself. I'm really good at this. So what happened was that my head got in the way. Telling me: am I making this up now? Did I not pick up those words somewhere else? But the other part in me that is connected to my intuition was stronger and said: just do it. So this Sunday I'm gonna be initiated!
I've been looking forward to this for months. And I'm feeling like I'm going to benefit a lot from it. I hope that it brings me closer to my heart, closer to my mission here on earth and that I can make more contributions in making the world a better place.
I have the slightest idea of what to expect. If you google the words Munay-ki, the information remains quite abstract. I think because it's such a unique and personal experience. Partly because words can impossibly describe what Munay-ki can do for you, you just need to experience it. What I do know is that the initiations are about cleaning up your energy field and chakras, activating your self-healing ability, awakening your special abilities, connecting with the masculine and feminine energy in you and getting a deeper connection with Mother Earth and the universe.
I'll keep you posted about my experiences!
With Munay,
AliciA