November 16 is the World Tolerance Day.
Tolerance means accepting the fact that all human beings, with all factional, situational, linguistic, behavioral and value differences, have the right to live in peace and to be as they are. In addition, imposing personal views on others is not allowed.
Declaration of Principles of Tolerance
The Declaration of Principles of Tolerance was adopted by UNESCO member countries at the 28th UNESCO General Conference held October 25 to 16, 1995 in Paris.
UNESCO member states, emphasizing that tolerance is not only a very valuable principle, but is a prerequisite for the peace and economic and social development of all nations, refers to the need to develop tolerance in human societies, and to proclaim the principles of orbit in six Material (the concept of tolerance, tolerance and government, social dimensions, education, commitment to practice, the International Day for Tolerance).
In a world of globalization, it is not enough to live side by side with passive indifference, but the need for tolerance and perseverance is a renewed vigilance of vigorous alienation, discrimination and hatred. We teach tolerance how we reconcile the universal rights that bind us together with a diversity of benefits, and we see that we need others to be ourselves, in spite of all the differences that exist.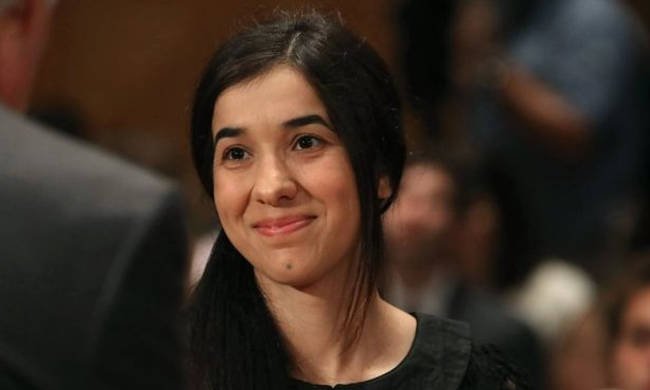 Nadia Morad, a young woman from the Iraqi divide, who escaped after being captured by ISIL and is now working to end human trafficking and sexual violence.
And in my opinion, she was a typical example of a woman who endured all the hardships and won.