My Steemit Journey!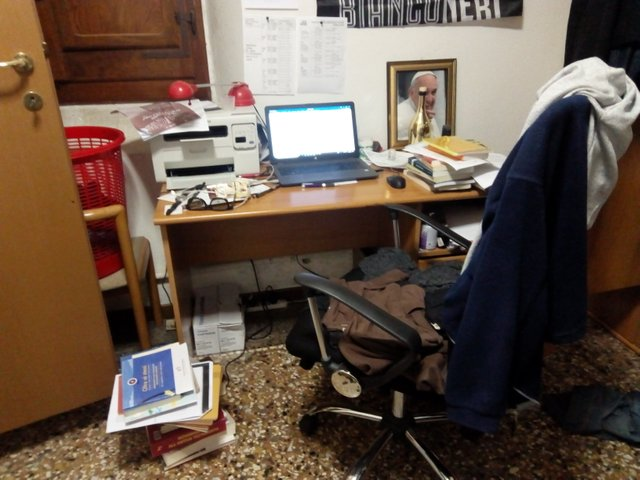 Do you have some time to spare? Would you read my story to discover how I got on steemit? I would be glad to hear about your story too and learn from you in the comment below.
For the first 20 years of my life, I lived in a house with my single mum, who has been a lifelong hoarder though I was definitely not aware.
For years at a time, nothing that came into the house ever went out because everything was made to appear important and useful then or later and this can mess with a person in even more ways than you'd think.
You Grow Up With A Shame That Never Leaves You
There's a distinct anxiety that some kids have and others will never know: The abject fear of friends ever seeing their home.
By the time I was in primary school, I had learned every excuse in the book to prevent new friends from coming over. But teenagers aren't stupid; they could only hear the same things so many times before they started assuming I was getting up to something really freaky back at my place. They thought I had a dark secret, and they were right. Every time a relationship would get serious enough to necessitate to take them to my house, will be evasive, telling them that my mum will not be cool with me going home with my friend and if I did, she would beat me.
The Effects Aren't Just Psychological
I am in my 30s and I have never smoked, but my respiratory system is pretty compromised. I have all sorts of issues with dust. My childhood home was full of surfaces and crevices where dust could settle and collect, and one of those surfaces happened to be my respiratory system.
I Have Grown Up Terrified
Yes. Because very much, my idea of space was very much warped because things filled everywhere so as I write, I am very much agrophobic.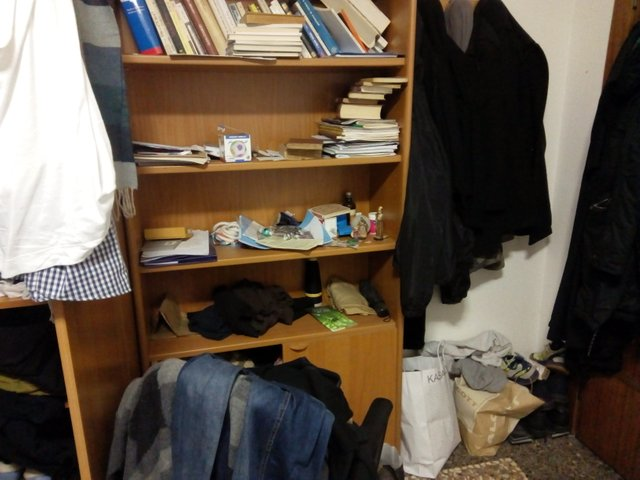 Because I lived alone with my mum, there was no opportunity to propose clear outs like we see in the reality shows because everything was made to feel important for later use. There was no way for mum's friends to see and propose clear out either because everytime someone needed something and came over to ask, she always had some handy for the person so my house was a kind of pawn shop of antique.
I have grown up a hoarder myself
Due to the fact of my growing up in this environment, by practice and initiantion, i have grown up a hoarder because I have not grown up with a sense of disposing off stuff. It seems everything will be of need in the near future for me. I am having issues with my girlfriend who wants to dispose of everything whenever she comes around. I remember my first days in Europe and my first job for a clothing line. In our shop, when clear out sales were done, most of what remained were given to workers to choose from and the others given to charity. While others picked just about two or three and others none, I always went home with full bags for days till the things are shipped to the charities.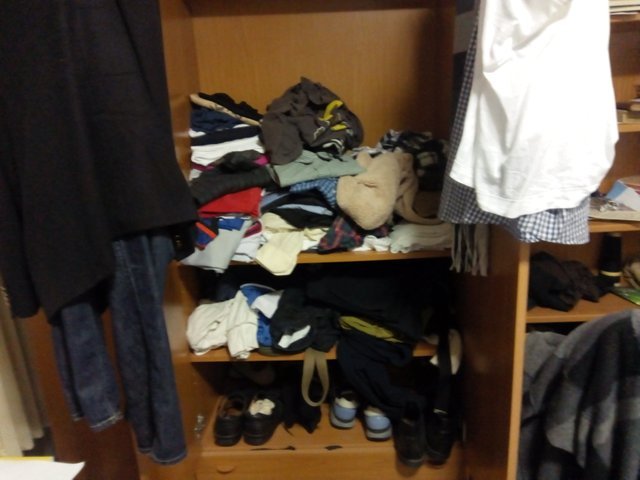 I am aware that I am a hoarder but i just can't help it because I don't have that voice within that tells me to throw something away. I am just attached to my things and I feel it is normal but I know that it is bad. Because I have thing this shame so much that I still don't invite people over because my room is always messy. My woman, every time she is visiting, gets me to sit up and clear and hide things but I just can't help it for now. I love her and I hope she will help me out.
I Still Love
I love photos and photography. Together with my favourite cousin, we have set up our photo studio(Elevation Photography) and I will be showcasing some of our works over here from time to time. I hope you guys will upvote our works to give us some boost in morale.
I love to love and help people who need my help and I am always ready to help. I love to argue and pitch my ideas against others. And I believe that we can defeat poverty if we all help pull others up.
So far this is my journey and steemit is a new chapter for me too to grow and expand and network. I know it is going to be a great ride after hearing about it on Youtube.
LOVE
Benek