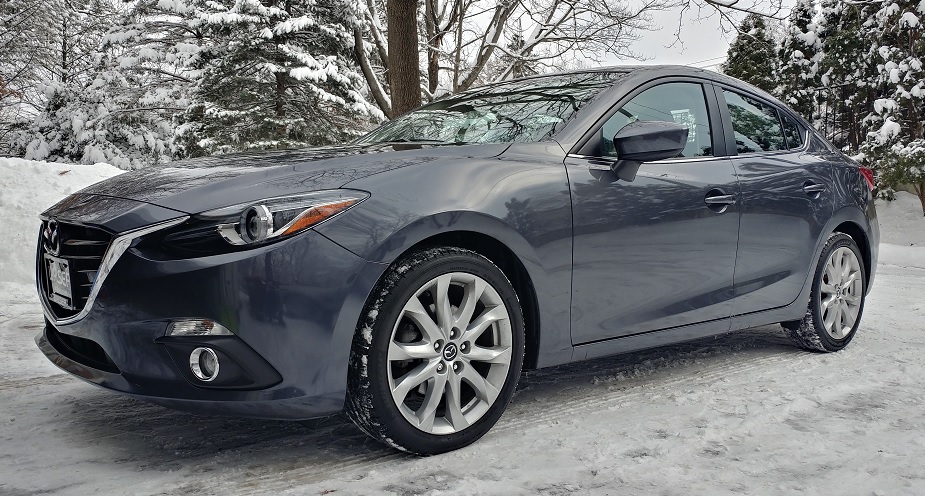 I have never purchased a brand new vehicle before. It's just gross to think that a new car loses a few thousand dollars as soon as you drive off the dealer's lot—meaning if you sold it the next day, you would not be able to get as much as you paid for it (let alone the amount that went to the government in taxes). With that said, I recently purchased a used, top of the line 2015 Mazda 3 S Grand Touring that came off of a lease contract. There's 30,000 miles on the odometer, is very fun to drive, has a ton of automatic features, is super clean, everything works as it should, and was at a 40% discount from its retail price.
The dealer offered me an unlimited miles bumper-to-bumper warranty for the life of the car for a few additional thousand dollars. This covers the full powertrain + everything else that could fail such as the electronics and its driveability. So I eagerly accepted the offer for a few reasons:
I plan to use this car for many more years and perhaps hand it down to my son when he gets to driving age.
Modern cars nowadays have loads of technologies built into them that an average vehicle owner won't know how to fix when something goes wrong. This Mazda 3 has creature comforts such as lane departure assist, HID headlights that pivot when the steering wheel turns, a back-up camera, heated seats, a heads up display (HUD) that opens before driving and closes after driving, and more. All of these will cost quite a bit to fix when the day comes that they fail.
Mazda pioneered into improving its gasoline engine to generate more power using less fuel. SKYACTIV technology they call it. This is new tech that has only been on the market for a few years and has a risk of premature fail.
So did I waste my money on the extended warranty? My bets are that it was worth it, and the piece of mind is worth its weight in gold.
In summary, we make purchases with our hard earned cash to sustain our way of life. However, it's not often but we sometimes spend it on purchases that satisfies the need for the "pleasures" of life. Some choose to spoil themselves on delicious food. Others, on a nice vacation destination. For me, I think it was time I rewarded myself. A new (to me), reliable car that I am excited to drive whenever I turn the key... I mean press the 'Engine Start' button.
This is the intro to my new vehicle. I will follow through with my impressions in future posts. Please upvote and follow me if you would like to see more of my content. Zoom zoom!