As mentioned in my introduction, my wife and I had planned for a Pokemon birthday party for our son, Mason. He had been crazy about Pokemon lately. His mom even sewn him a shirt to mimic Ash. He had a blast! I hope you enjoy the photos.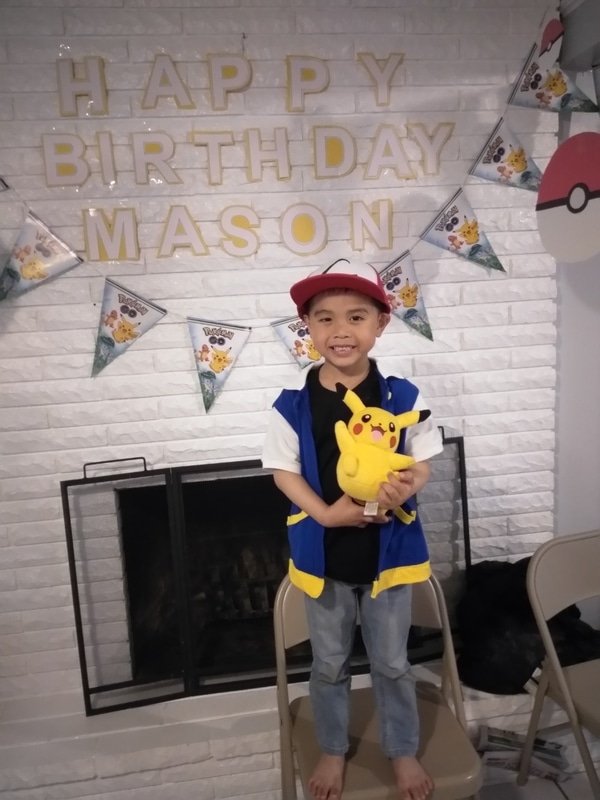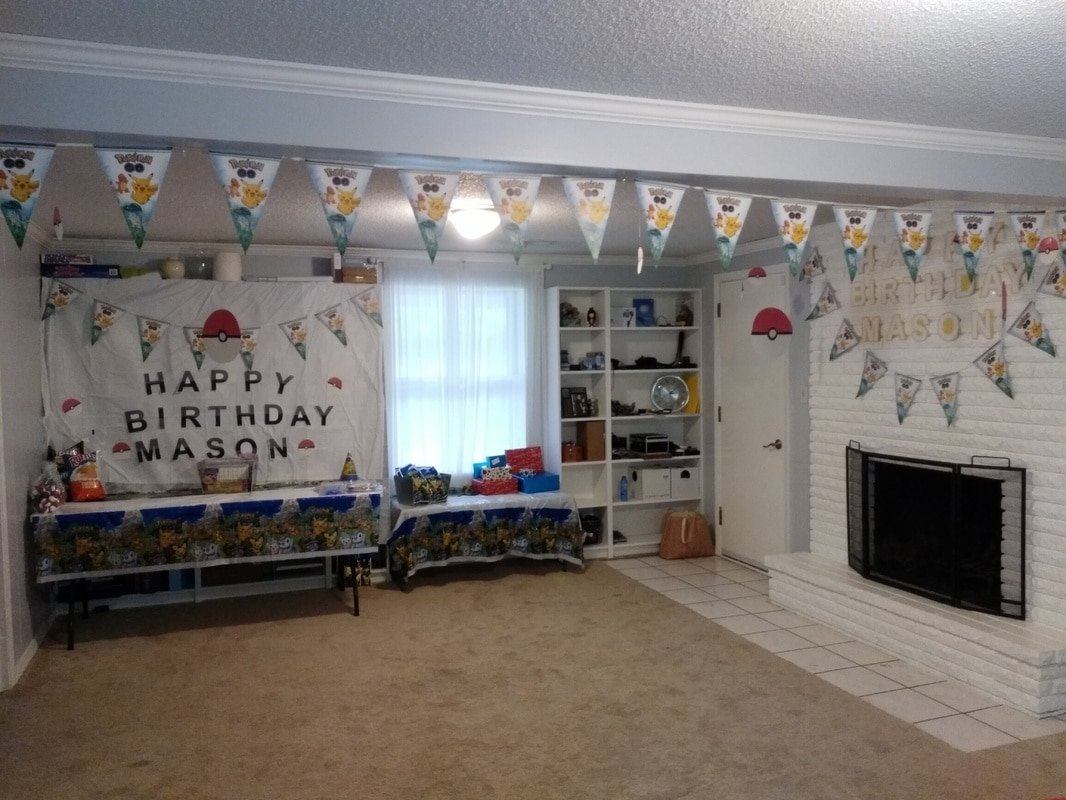 Unfortunately due to a rainy day, we had to improvise our original outdoor plans and hold the party indoors.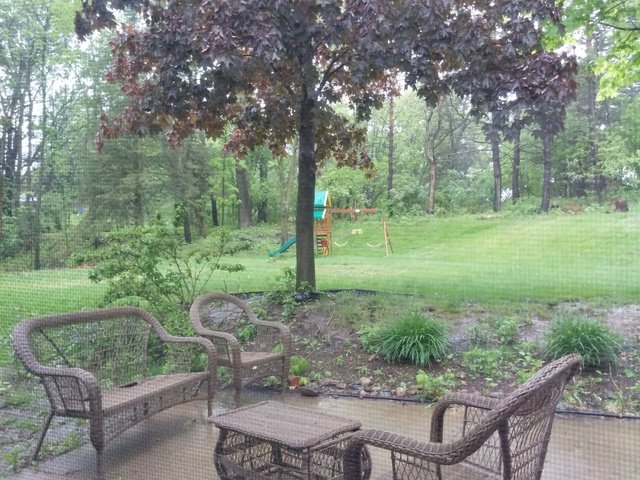 Earlier in the week, my wife had an idea to make a pinata. That we did.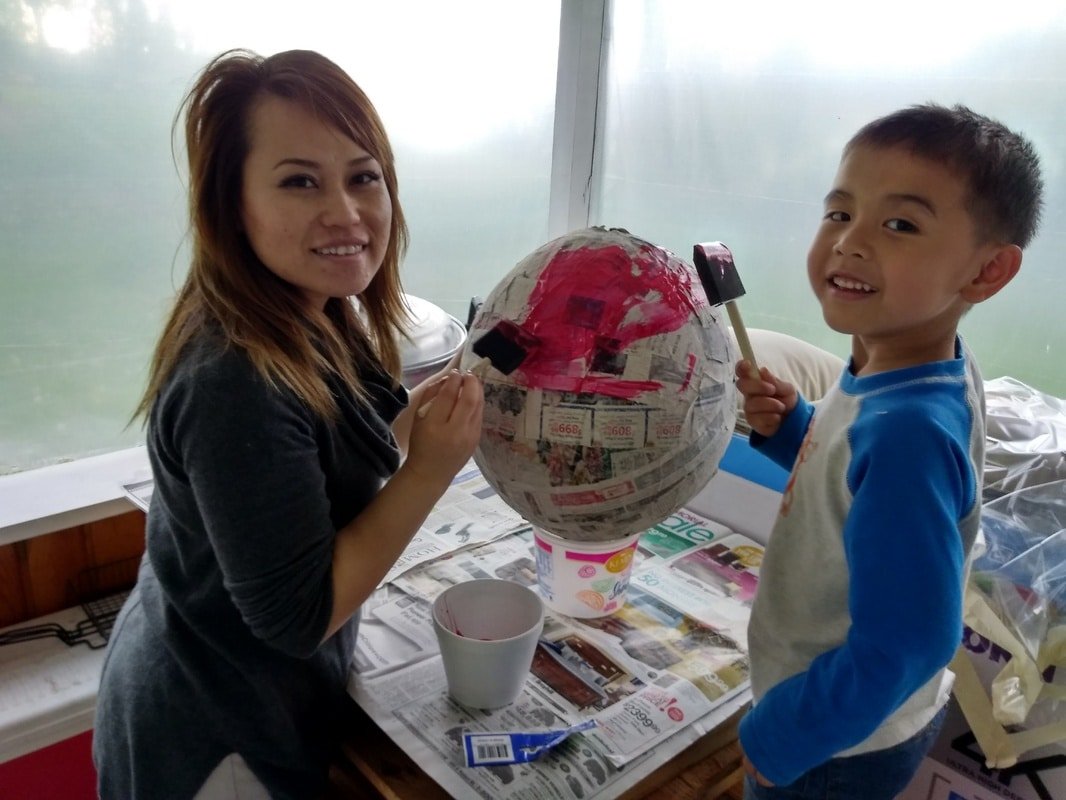 Due to the rain, we held the pinata event in the garage. This is the morning before the party.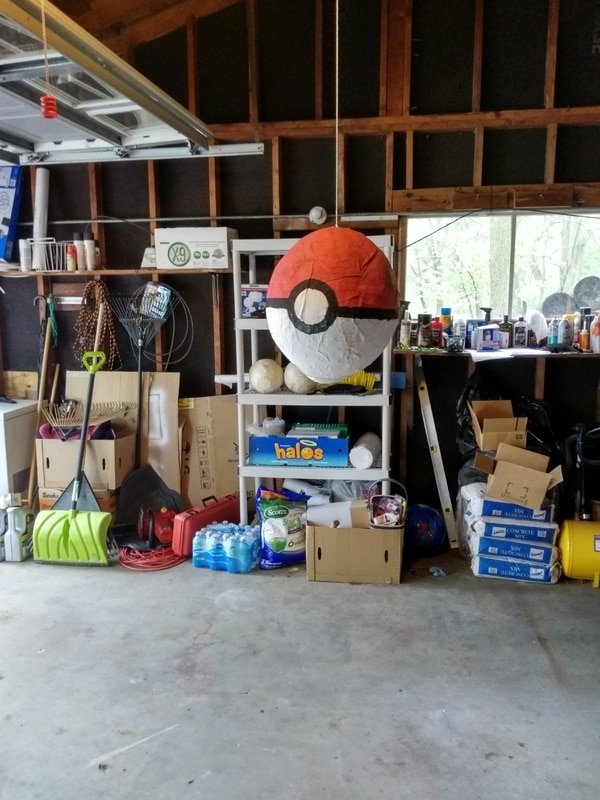 ...and the morning after the party. Sorry but I don't have any pictures of the action. I was in charge of controlling the pinata.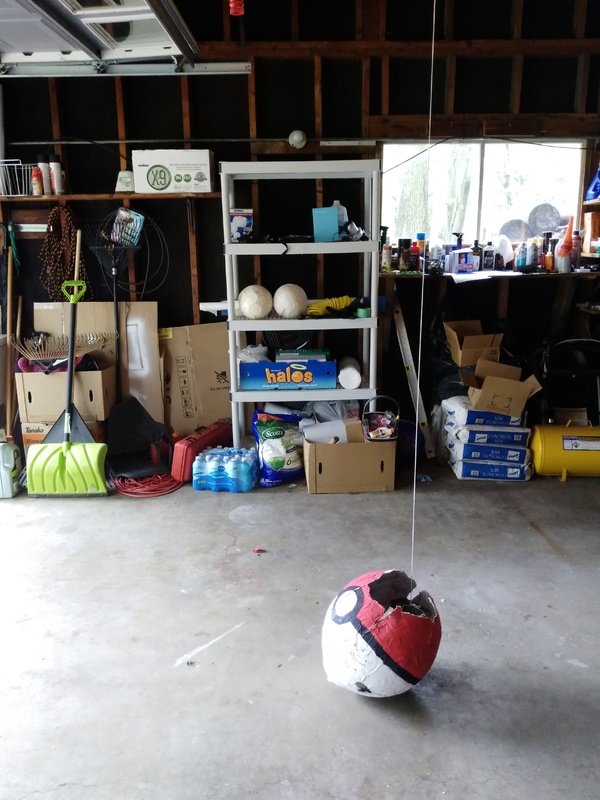 One of the party games was a Pokemon name game for the kids. They would win a small prize if they named the pokemon and I'm relieved they are all pokemon fans too! :)