Have I lived my life ...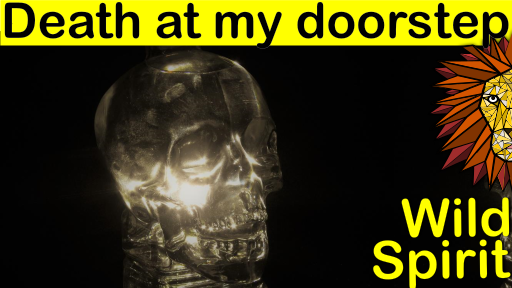 "Life is a brief intermission between birth and death - enjoy it!"
Hmmm. I do not feel like writing. I do not feel like doing anything actually. A loved one's departure weighs heavily on my mind.
I am, however, working on pulling myself together. Piece by painful piece. It is as difficult as putting together a mirror broken in thousands of shards. I know some shards have gone missing forever. A part of me is lost.
This picture of a crystal skull bottle I took a month ago was to be symbolic of alcoholism dangers but it has assumed a totally different meaning for me now.
---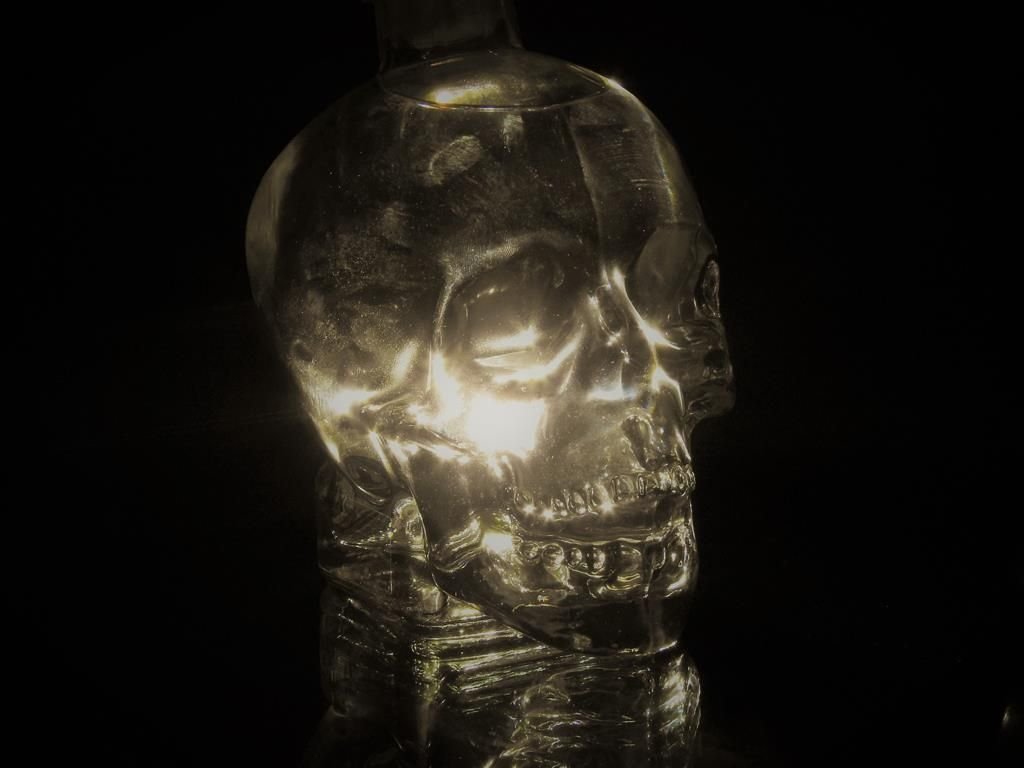 ---
We all experience death in our life times - even as we live. The death of a loved one feels as painful as dying itself.
It is natural for me to feel morbid, sad and hurt a lot inside. It also makes me think of what I should be really thinking about. What should be my thoughts if death is at my doorstep? Have I arrived at the end appropriately after enjoying the brief interlude of life? Thousands of thoughts will crowd my mind at that point.
Will I even have a functional mind left at that point?
If yes, then what should I think and not think about? What would be my priorities?
What I should NOT be thinking about
I know for sure, based on the experience of the death of a beloved family member, these are the top 3 things I will NOT think about:
Death - Death is something that is inevitable. Thinking about it and worrying about it will not make my remaining life easy or better. I will not think of death and be afraid. I will think of life that is left and use my time to the fullest.

Myself - I will have plenty of time to be with myself after I die ( in some form of afterlife or while I wait for judgement day - depending on my religious leaning). I will think of others and what I can do to make their lives better.

Regrets - There will be a lot of things that I will regret at any point in my life. As I live on, some mistakes will happen and some will keep happening. Dwelling on regrets will not stop generating new causes of regrets. At least, by not dwelling on them, I will avoid a frame of mind that is more prone to regrets.
What I must think about
My possessions - Contrary to popular belief, I think I WILL think about my possessions and property. Not for myself though. You see, I will want to be satisfied that my loved ones that I will be leaving behind are well provided for. I have to make that my first priority. I need to make sure I leave my affairs in order and ensure that it is easy for my family to enjoy whatever comforts that I want to continue providing them after my death.

Leaving happy memories behind - My family and friends will spend time with me but I do not want to be remembered as a cranky, dependent or horrible person. I will want to think about being patient, setting aside my ego and leaving a good impression. LAST IMPRESSIONS ARE IMPORTANT TOO!

Life - I will think of life. Life as I have lived it. Life in all those tiny, beautiful moments preserved in every little corner of my mind. Life that has made me what I am. Life that is entwined with many other lives that I care about. Life that has made me walk bravely through the storms and life that has made at least a tiny bit of difference in this world...
My incoherent ramblings may perhaps jolt you but mark my words, some day, this is what will be important.
In Conclusion:
"The life of the dead is placed in the memory of the living" - Marcus Cicero
Steemians, please comment freely to share your experiences, knowledge and views about death. Thanks.

Note: All images except for the wildlife photos and the title image created by me are from pixabay.com. Image credit has been specifically mentioned for images not falling under these two categories.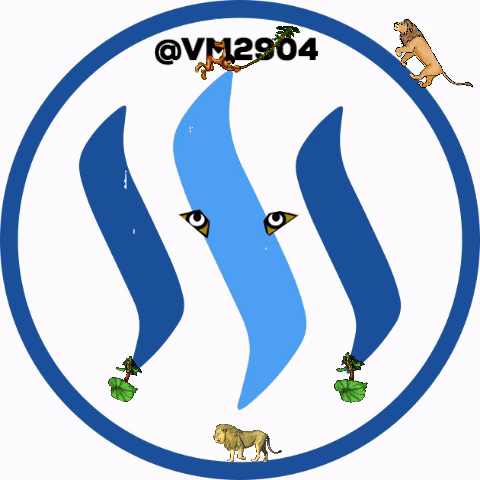 Gif crafted by the Legendary @stellabelle for me based on my Lion Avatar