All 365 days or only on Mother's day?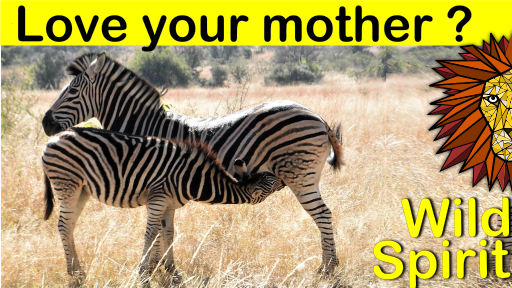 "Life does not come with a manual. It comes with a mother." - Unknown
It feels rather strange when I get all mushy. I am usually a 'tough guy'. I shrug away the 'sentiments' and laugh at tear jerker movies. I go out of my way sometimes to say - "Hey - what's with all the crying and getting all sentimental" to people who tread on life's rose petals very softly. I rather prefer to leave the rose petal like sentiments down-trodden and laugh like a tyrant. LOL
There is one subject, however that does make me sentimental. When I remember my mother, I feel guilty about the times that I do NOT remember her...
This was one of those times. I saw this mom Zebra with her young and I could not stop thinking of my mother who was 4000 KMs away. I was sure that every waking moment, she thought about my well-being at least twice!
I took this picture in Pilanesberg in South Africa during June 2015 with my Canon SX50HS. Every time I look at it, it causes a flood of emotions.
---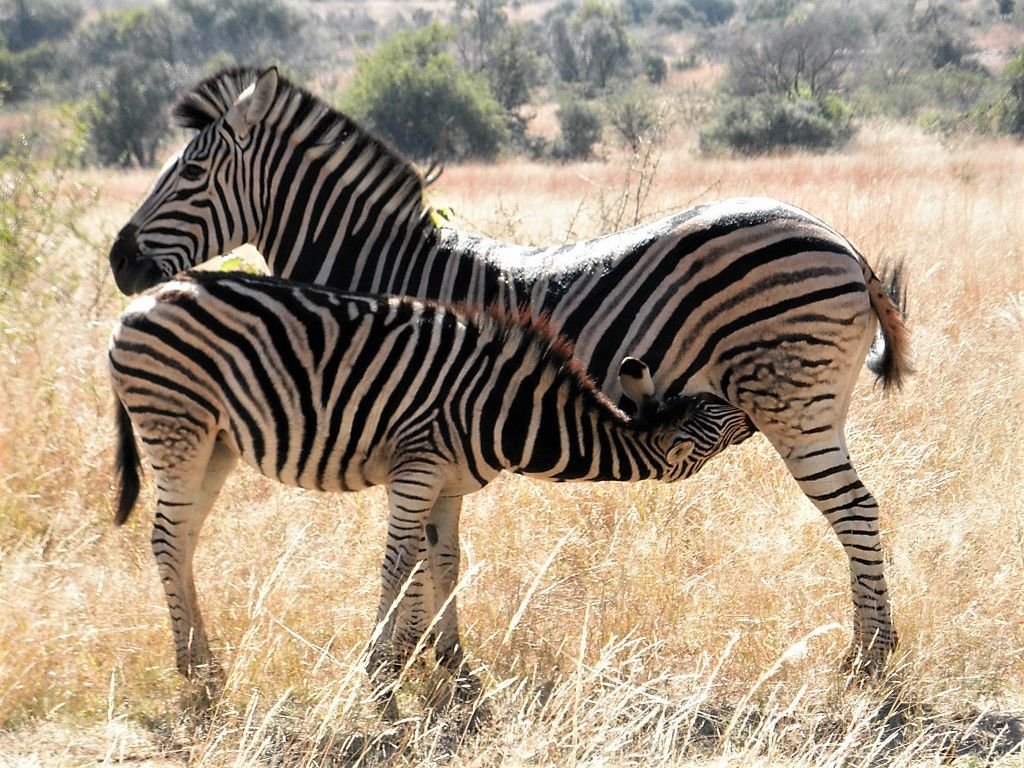 ---
IF you are not all teared up and sentimental by now, remembering your mom, please read on to see what my mom is like...
I do not stay with my parents by the way. Just clarifying before you all brand me a loser. LOL.
I have asked my parents to move in with me because my family and I need to take care of their health now. It was not possible for us to do so effectively with my parents at my home town and us at a different location because of my work.
Anyway - here is what my Mom is like...
My mom is a pain - a good pain but a pain!!
My mom is not the best mom in the world. Oh no. She is quite a pain sometimes. She bugs me no end with her constant babying. She still treats me like I am a 5 year old kid!
My wife and son laugh and enjoy my getting irritated with my mom. In fact, my wife sits there and quietly asks my mom if I seem to have lost some weight and my mom goes all teary eyed and starts bugging me more to eat some stuff or the other. Sometimes she rushes into the kitchen and tries to cook something for me. Looking at my pleasantly plump self, only my mom would have the audacity to think I am in dire need of nourishment!! My wife smirks and rolls her eyes - thoroughly enjoying herself.
My mom means the world to me...
I was a very naughty and troublesome child. I threw tantrums.
My tantrums were legendary. Usually they involved being mildly (??) destructive. I remember one incident where our dog found the gate open and ran away. I got very upset and threw sand and pebbles through the house windows - scattering them all over our living room! My mom got upset but did not punish me. She just cleaned up the house. I felt guilty and learnt a lesson, just through her silence. By the way - the dog merrily returned after an hour as if nothing had happened..
My mom is a very learned lady with a gift for languages. I am blessed to have inherited those genes. She was a professor and has passed on one of the greatest gifts - 'the love for reading' to me. I owe a lot in life to my being a widely read person. Knowledge is power...
I do not really have to describe how and why my mother is special or why all mothers are special. EVERYONE on earth knows the feeling... All you need to do is to close your eyes and think of your own mother to understand.
How often do we remember mother?
When I was a kid, I probably could not spend even 10 minutes without mother. I do not remember my own state but seeing the way my son reacted to the absence of his mother, even for a brief period, when he was young, I think I must have been the same way too.
As I grew up, other 'priorities' sprang up. A girlfriend, job, family and success...
I gradually drifted apart from my parents. They must have felt the nest go empty. From my own experience, I know that is a horrible feeling - when children get busy with their own lives, we suddenly start feeling unwanted. Now, when I stand at the same juncture in life that my parents had stood at one point in time, I understand that what my parents must have gone through.
Many years passed when I remembered my parents only occasionally and called them. Met them few times a year.
Luckily, few years ago, in a moment of self reflection, I decided upon my priorities in life. Remembering my parents, caring for them was a big part of that. It is ingrained in my psyche due to our Indian culture perhaps or perhaps it was my becoming mature enough to understand the emotional vacuum that my parents and in-laws were facing at this stage in their life. Whatever it was, it made me take a decision about consciously keeping in touch with my parents and in-laws.
My wife and I then made it a rule to talk to our parents and in-laws regularly and visit them as often as we can. We have been successful in making my in-laws come and spend some time with us each year so that we can take care of their health issues. We have been able to convince my parents to move in with us though they still like to be independent.
I do not have to remember my mother now. She is with me most of the time. Bugging me as always but also giving me emotional comfort.
What about you? When was the last time you called or met your mother? Think money, career, success and your own family are the only important thing in life - think again my friends. Some day, you are going to feel a big void.. It will be too late then to do something about it.
In Conclusion:
A mother is she who can take the place of all others but whose place no one else can take.
Steemians, please comment freely to share your experiences, knowledge and views about mother. Thanks.

Note: All images except for the wildlife photos and the title image created by me are from pixabay.com. Image credit has been specifically mentioned for images not falling under these two categories.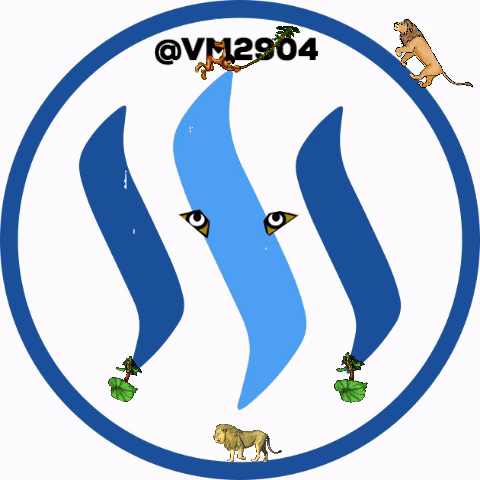 Gif crafted by the Legendary @stellabelle for me based on my Lion Avatar