Are they really worth it?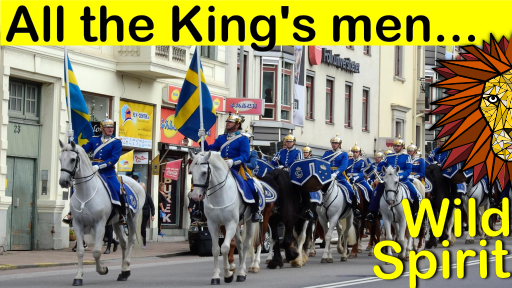 "They could not put Humpty-Dumpty together again - all the King's horses and King's men..."
If we equate today's fragile economy, delicate state of peace, even more flimsy state of health issues etc. in the world, I can not help thinking of the proverbial Humpty-Dumpty. The world is like an egg, sitting on a wall and tottering around - about to take a great fall!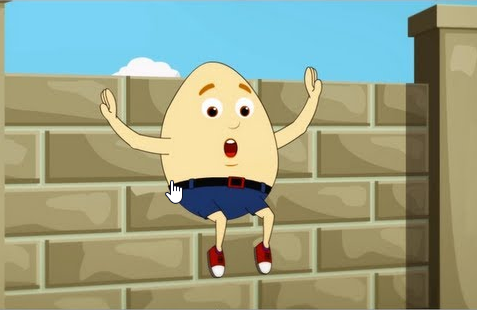 Image source
Not a single day passes by when I open the newspaper (or my e-paper) and let out a long sighhhhh. Issue after issue jumps out and cries out the worsening state of our world.
Where are all the King's men then - those who are PAID by us, through our taxes, to put Humpty-Dumpty back together again. Why are they not out there trying to prevent Humpty-Dumpty from taking a fall, in the first place.
As I watched this cute parade of city guards in Helsingborg in Sweden, I wondered about the expense on 'Governance' in general. I took this picture with my Nikon P900 camera:
---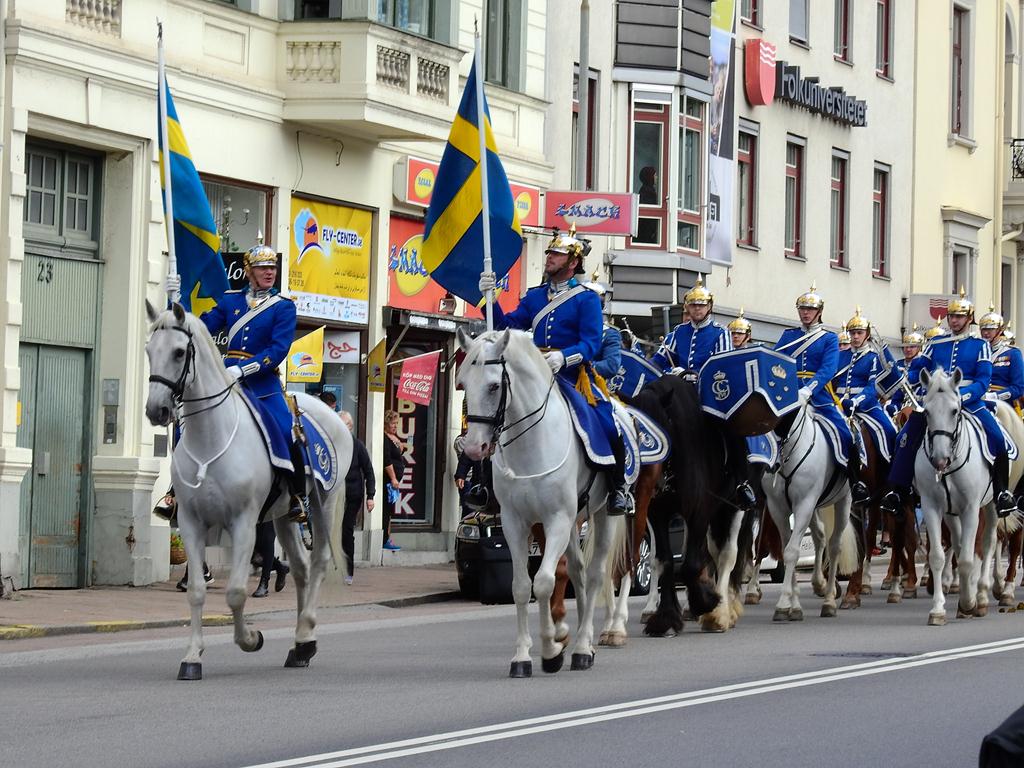 ---
I am not really an 'anti-government' kind of person. I believe that, while it is debatable how 'control' is exercised in a country, whether 'centralized' or 'de-centralized', some form of conscious governance is required. However, I do not really think that the behemoths of 'governance' systems created by us over decades, have evolved in the correct way.
Why do I think government spending on employees is too high?
It is common for many successful businesses to have their administrative overheads (including salaries of the administrative, management and support function staff) to be in the range of 2%-6% of cost of product/works in most of the private businesses that I have observed.
People who 'manage' tax-payer's money for public works (like education, drainage, roads, other infrastructure etc.) can be equated to the 'administrative overheads' of a private enterprise. Therefore, I would have liked to see the overheads to be in the similar range.
Given the complexity of scale, as compared to running a private company, I am even willing to make a 100% margin for deviation and state that the cost of such overheads can be tolerable up to double of a private company's overheads i.e. up to 12%.
Let us take a look at what the data across countries in the world shows: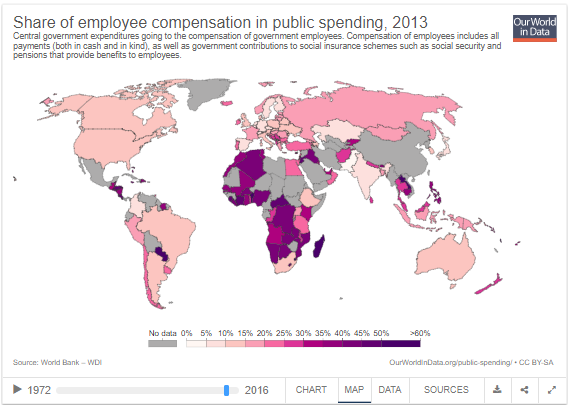 Image source
The situation is horrible in a lot of developing nations. Especially, in Africa and SE Asia, the expenditure for government manpower forms over 50% of the government spend for public works!!!
No private business would survive under these kinds of overheads.
I, therefore, believe that all the King's men are perhaps not needed and are causing Humpty-Dumpty's fall rather than saving Humpty-Dumpty. The government services in many countries could be grossly over-staffed.
In Conclusion:
Governments services may be driving our coffers empty - Doing nothing to save poor Humpty-Dumpty!
Steemians, please comment freely to share your experiences, knowledge and views about Government services and their staffing. Thanks.

Note: All images except for the wildlife photos and the title image created by me are from pixabay.com. Image credit has been specifically mentioned for images not falling under these two categories.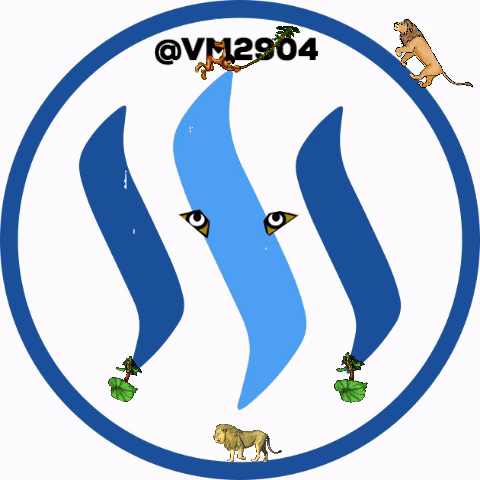 Gif crafted by the Legendary @stellabelle for me based on my Lion Avatar