Today, casinos are plush entertainment spots that house high-end hotels and spas, where you can hang out with the family. A peek at some of the plushest poker tables on the planet...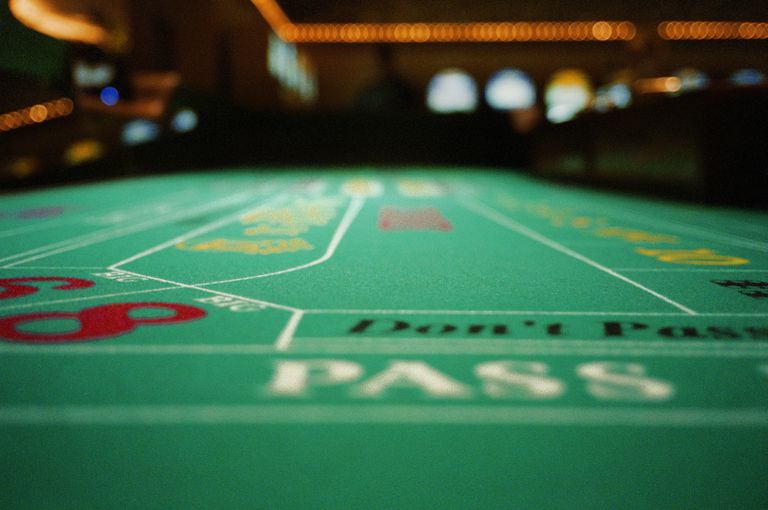 THE HI-OCTANE, action packed James Bond films realised the allure of the casino, considering that they were featured in four of their films. The glitz and glamour associated with these high-end entertainment spots will get a further fillip with the imminent release of yet another Casino Royale from the Bond stables. It seems fitting, therefore, to take a peek into what the world's top ten casinos look like.
Of course, there is more to casinos than just gambling. Since the early 1960s, casinos have known that while black jack or roulette might be their main revenue stream, it is important to offer other attractions as well. As a result, floor shows, free drinks, all-you-can-eat buffets and, increasingly, plush accommodation became more common. Today,
Las Vegas pushes itself as much as a family destination as a gambling one.
In some cases, the experience of gambling in an exclusive casino, rubbing elbows with royalty, is enough of an attraction. At London's private Clermont Club, there are no fancy boutiques or musical extravaganzas. Members may spend their winnings on vintage champagne, or another flutter, but little else. Another 'old world' casino is the world-famous Casino de Monte Carlo, which opened in 1863 and also eschews the resort mentality now in vogue. But the entire principality of Monaco is one big playground of the rich, so the well-heeled amateur may amuse himself at baccarat while his family hits the beach at the Société des Bains de Mer, a unique heritage complex that houses casinos, hotels, restaurants and spas.
Top of the list is the casino in Baden- Baden, Germany.
Casino Baden-Baden
Baden-Baden, Germany
Gaming: 113 slots and 24 tables hosting poker, blackjack, baccarat, and roulette.
Marlene Dietrich, celebrated German actor and beauty of international fame, dubbed this casino "the most beautiful in the world"—an opinion that holds true to this day. Built in 1824, at the foothills of Germany's Black Forest, the casino's white marble façade conveys a palatial luxury matched only by its interior's classical sculptures, stunning murals and massive, gilded chandeliers. Unlike most casinos, Casino Baden-Baden actually locks its doors at specified hours, but you can heal your wounds, financial or otherwise, in the same thermal waters as did Roman emperors two millennia ago.
While you're there you could stay at the extravagant Presidential Suite at the nearby Brenner's Park Hotel, which has bulletproof windows.
Sun City Resort
Sun City, South Africa
Gaming: 852 slots and 38 gaming tables hosting roulette, blackjack, craps, stud poker, baccarat, and punto banco.
Opened in 1979, Sun City is a blend of Vegas and the South African savannah. Four world-class hotels, two golf courses, a wave pool, and safaris available in the resort's own private park make up only a portion of this massive resort that borders the Pilanesberg National Park. The 13th hole water hazard of the Lost City Golf Course is home to 38 crocodiles, no less!
Casino Monte Carlo
Monte Carlo, Monaco
Gaming: Five gaming rooms with 316 slots and 35 tables hosting English and European roulette, trente et quarante, blackjack, craps, and punto banco.
The independent and sovereign Principality of Monaco has always been associated with old-world wealth and nobility, and Casino de Monte Carlo stands as a breathtaking example of this sophistication. Established in 1878, this casino is an ornate gold and marble extravaganza.
The Hotel de Paris, adjacent to the casino, is a spectacular beaux-arts masterpiece whose Presidential Suite is a cool $10,000 U.S. per night.
St. James Club
Antigua, Caribbean
Gaming: 56 slots and five tables hosting blackjack, roulette and stud poker.
Located on a 100-acre private peninsula where crystal-blue waters wash up against white sandy beaches, the St. James Club seems like an antidote to the massive Vegas-style resorts of the world. The modest casino is indicative of its exclusivity and sophistication.
But you could treat yourself to a helicopter tour over the nearby Montserrat's Soufrière Hills volcano. It is among the world's most closely watched volcanoes, and for good reason: In 1995, it buried the island's capital, Plymouth, under 40ft of ash, rock and mud, rendering the island largely uninhabitable.
Mandarin Oriental
Macau, People's Republic of China
Gaming: 59 slots and 11 gaming tables hosting baccarat, blackjack and roulette. Macau is undeniably the casino hub of Asia.
The Mandarin Oriental lies 40 miles south west of Hong Kong, at the Mandarin Oriental Hotel in Macau. This luxurious resort has hundreds of rooms and suites and a number of exquisite bars and restaurants, but most importantly, it features two independently managed casinos which, while not the biggest in Macau, are quite exclusive.
And if you aren't getting your highs at the tables you can get trained on their flying trapeze or skydive 765 ft off the Macau Tower.
Casino Metropol
Moscow, Russia
Gaming: 24-hour casino with 86 slots and 11 gaming tables hosting five-card stud, American roulette, punto banco, and blackjack.
Inside the century-old Hotel Metropol and within sight of the Red Square and the Kremlin is Casino Metropol, one of the world's classiest casinos. The dress code requires you to be dressed in your finest and the minimum bet is always $25.
The hotel's 325 sq ft Presidential Suite—featuring gorgeous stucco ceilings, Karelian birch furniture and silk tapestries—is a steal at $2,000 U.S. a night.
The Bellagio
Las Vegas, Nevada, U.S.
Gaming: 24-hour casino with 2,400 slots, a race and sports book and 124 tables hosting every card game imaginable.
The Bellagio Hotel and Casino opened in 1998 and remains among Las Vegas's more beautiful and aristocratic casinos, while the smoke-free poker room hosts numerous tournaments daily. The Bellagio casino staff, numbering an almost staggering number of 10,000 people, guarantees outstanding service.
The most expensive price tag for a hotel room in the city is right here at The Bellagio- a villa at $6,000US per night.
Atlantis
Paradise Island, Nassau, Bahamas
Gaming: 24-hour casino with 850 slots, a race and sports book and 78 tables hosting blackjack, baccarat, craps, roulette, and Caribbean stud poker.
Paradise Island houses one of the casinos that appear in Casino Royale. Set across lush, tropical Caribbean real estate, the Atlantis Resort makes every attempt to justify its dual nomenclature, both as paradise as well as Plato's mythical lost civilization. The casino's distinct undersea motif and its $1-million glass sculptures stretch across a spectacular seven-acre lagoon. If you need additional distraction, there's plenty, by way of scuba diving, snorkelling, golfing, swimming with dolphins, deep-sea fishing, or taking the 'Leap of Faith'—the ultimate waterslide featuring a killer 60-ft, near-vertical drop.
Or, if you're feeling extravagant, you can put $25,000 of your winnings towards a night in the resort's Bridge Suite—the world's second most expensive hotel room.
The Venetian
Las Vegas, Nevada, U.S.
Gaming: 24-hour casino with 2,500 slots, a race and sports book, and over 100 gaming tables hosting almost every game imaginable, from blackjack, craps, and poker to Big Six and Spanish 21.
The Venetian resort is the archetype of the modern Vegas casino, which opened in 1999. The Venetian's marble floors, its frescoes, its lengthy gondola rides, all amount to a opulent Italian adventure in the parched American desert.
In April 2006, the resort opened The Venetian Poker Room, which boasts 10,500 sq ft of pure poker paradise.
The Ritz Club
London, United Kingdom
Gaming: 12 tables host American roulette, blackjack, three-car poker, stud poker, and punto banco.
A top 10 list of casinos inspired by James Bond would be incomplete without a British entry. Located in the former ballroom of The Ritz Hotel, the pure aristocratic elegance of The Ritz Club takes one's breath away. Its luxuriantly polished detail and sophistication comes with a rider—this is a members-only casino.
Now, if all this interest in casinos and gambling, along with all the luxury and glamour associated with this activity has set your adrenaline racing, remember that even if you lose big bucks here you'll be doing it in great style.