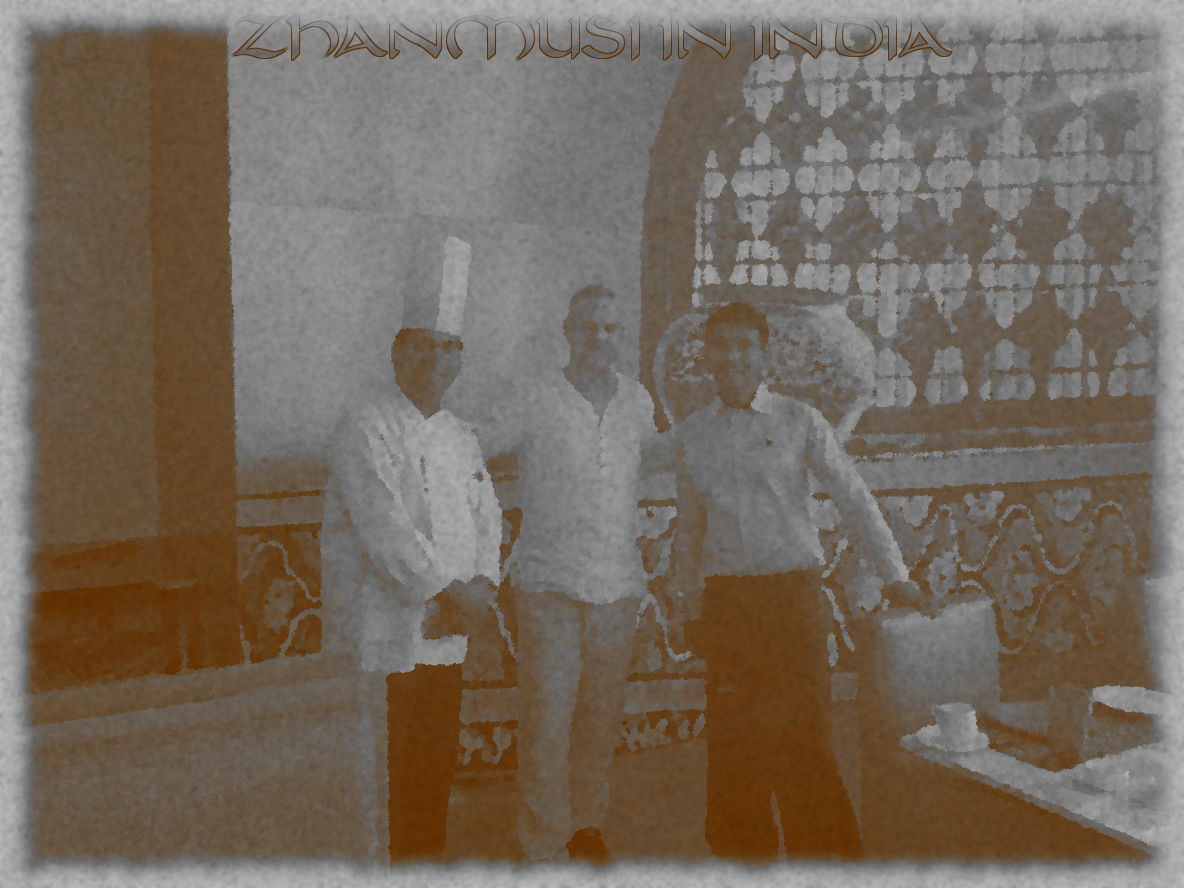 My journey in India began in Hyderabad. The Hyderabad Sheraton was an excellent introduction to Indian cuisine. I was also delighted to meet the chef. Eventually I would end up in the far more luxurious Westin Hyderabad Mindscape five star hotel which was much more lacking in culture and specialty Indian cuisine in my view but overall had much better accomodations.
I cannot even begin to describe the breakfast at the Sheraton. I can only hope the photos will be enough. The food bar had numerous choices of Indian and Western food. Fruit juice was squeezed from fresh fruit upon demand. This was certainly a facinating experience. All the food I ate in India was vegetarian. It was undoubtedly the best food I have ever eaten in my life.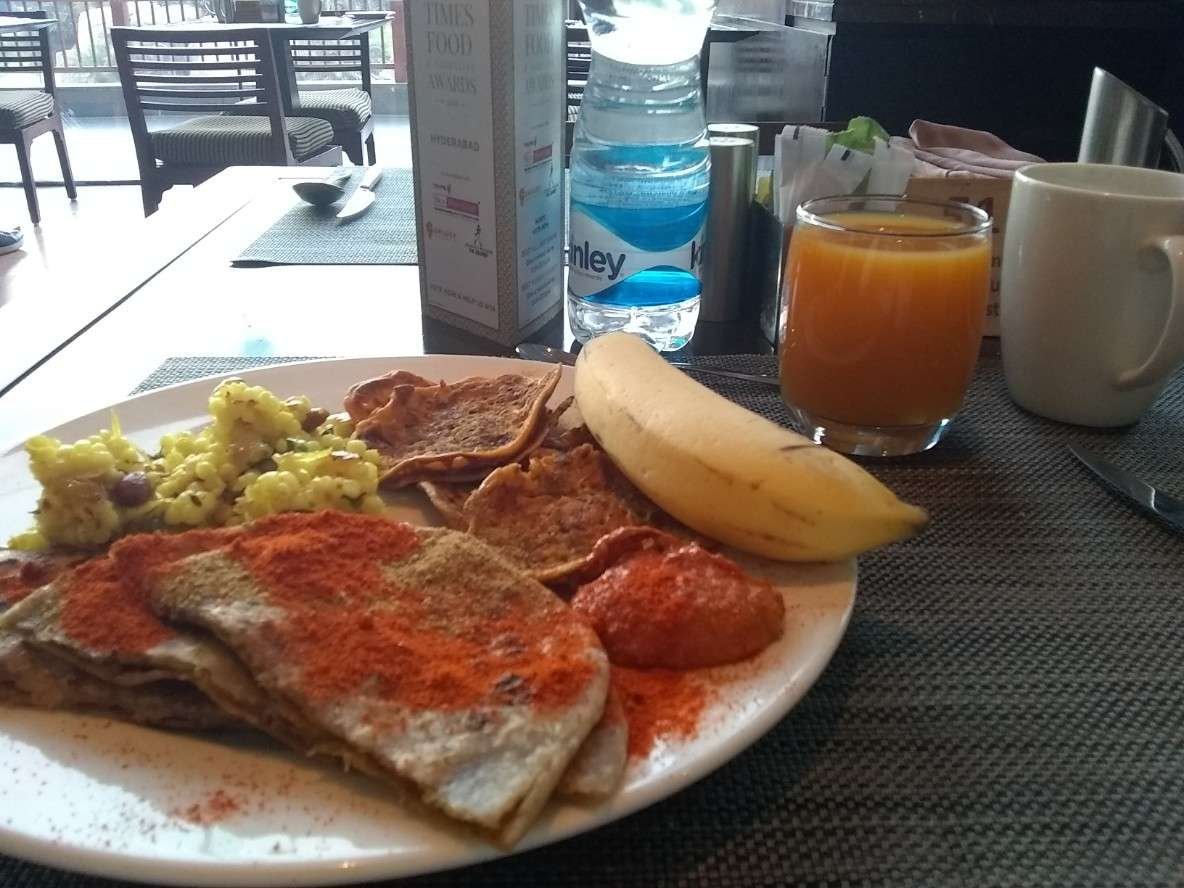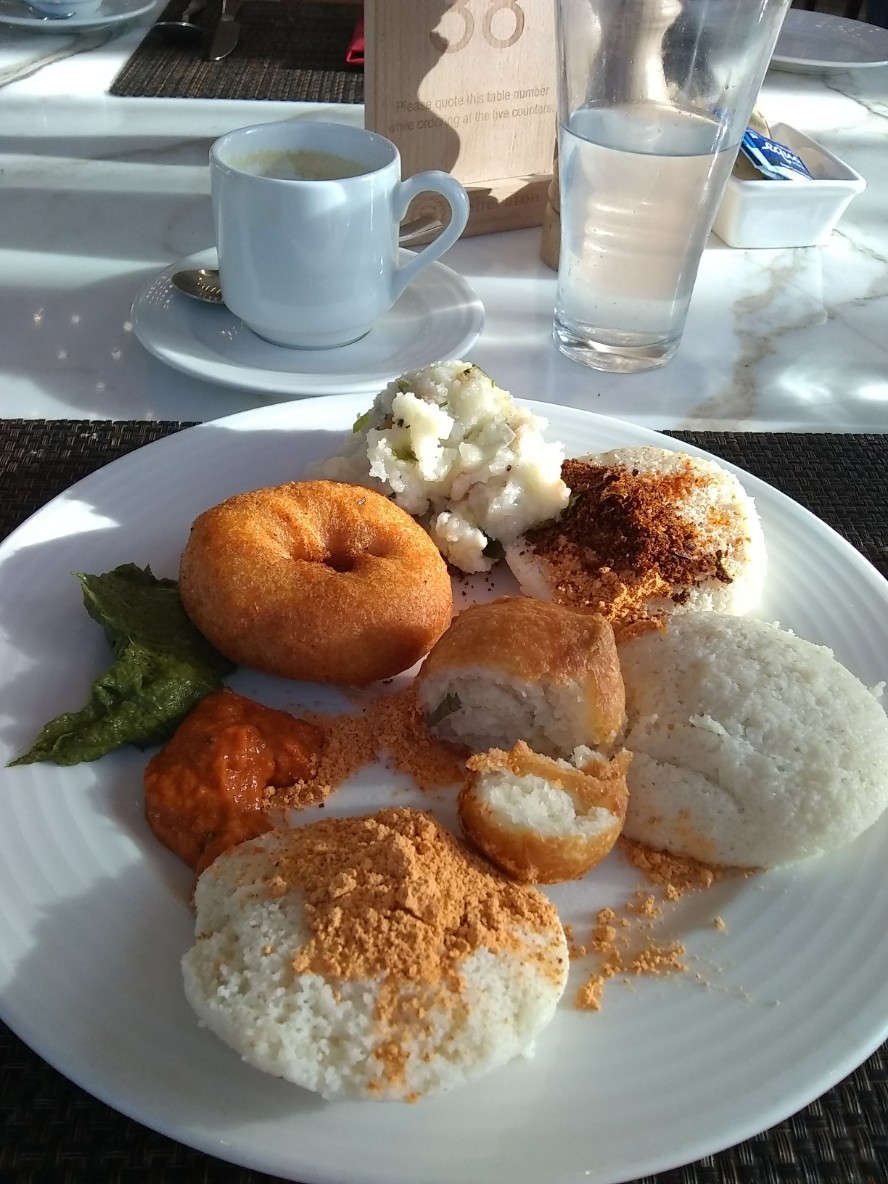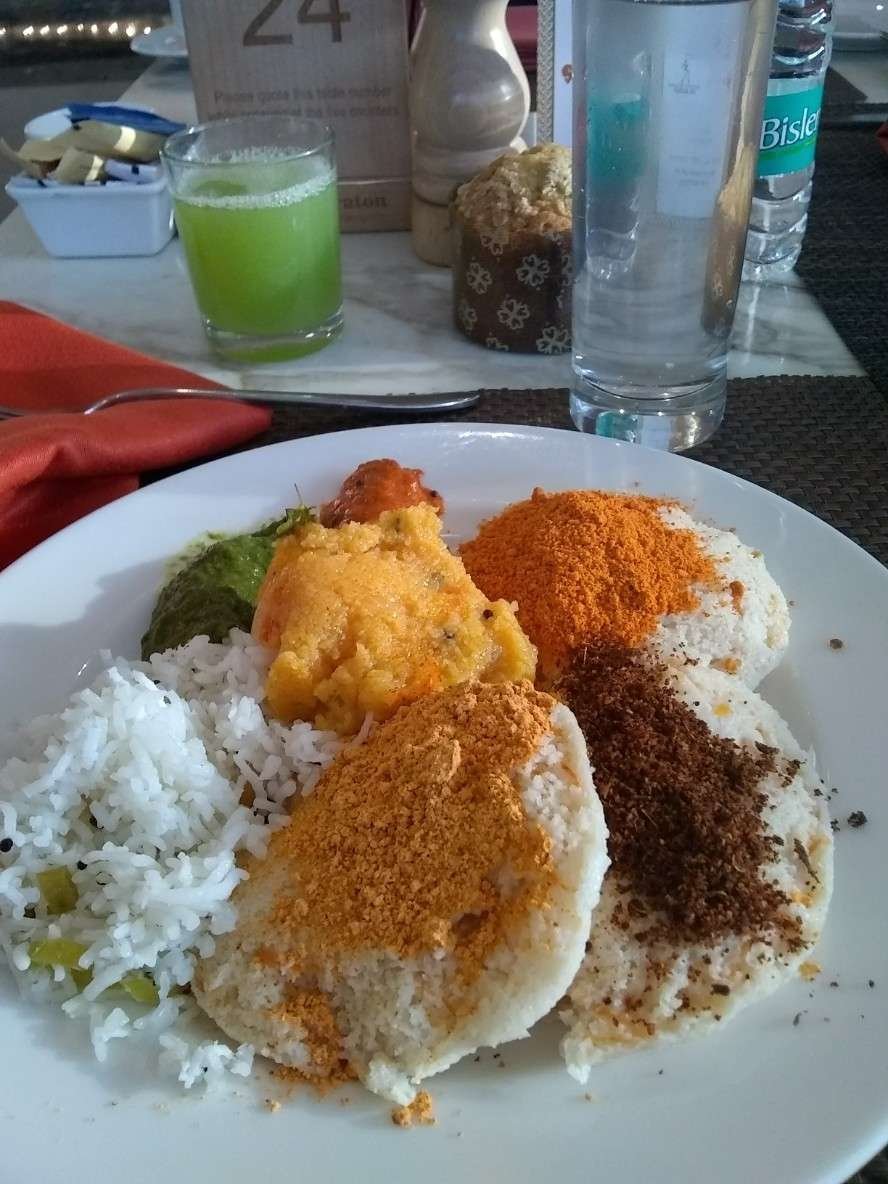 Dinner was equally delicious. I can't remember what all this was but it is a vegetarian dish. I was completely full after eating a meal in India and never missed meat at all. Again, I can only hope the photos can give justice to the quality of this food. I can only verfiy that the taste was unbelievable.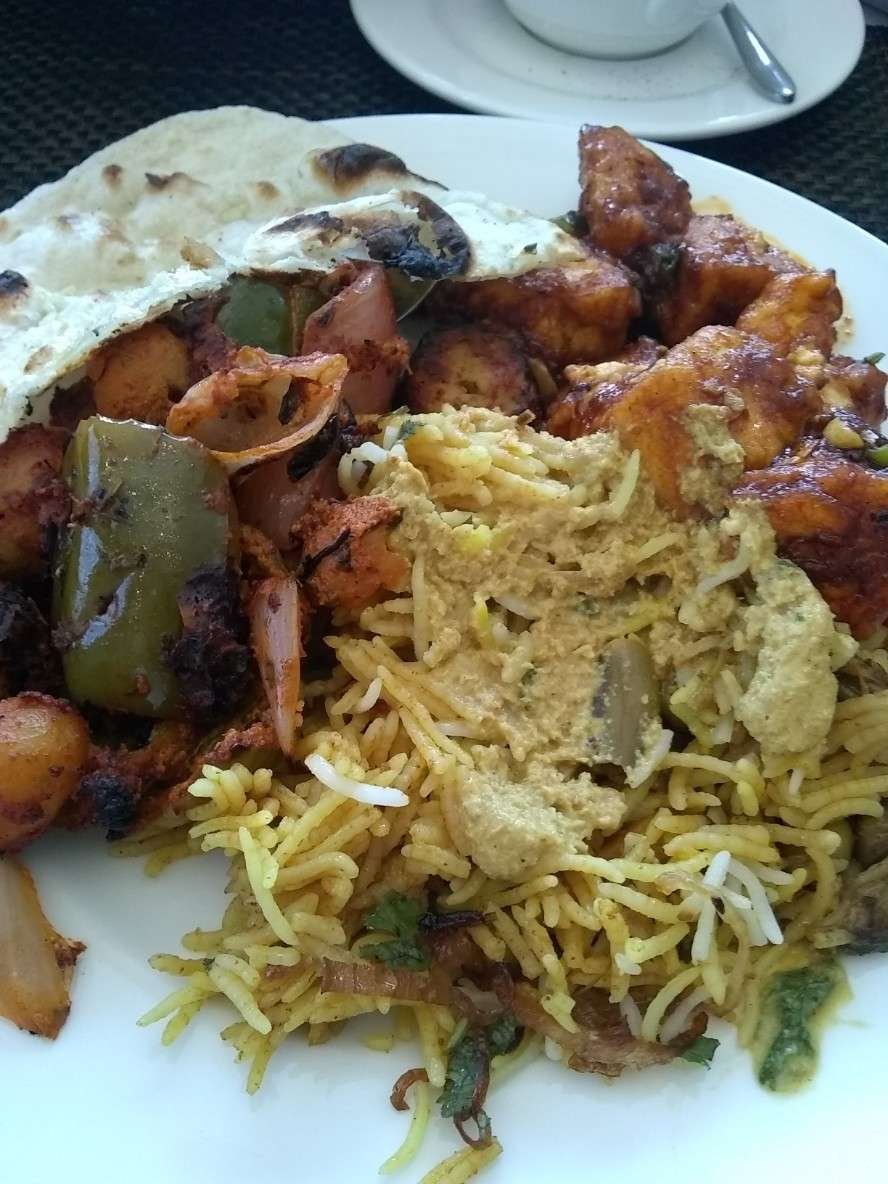 I hope you enjoyed this article. Tell all your friends about steemit.com.
Follow me @zhanmusi and see my next post about dinner at Krishna's Kitchen!


See my Previous Articles

This work is licensed under a
Creative Commons Attribution-NonCommercial-NoDerivatives 4.0 International License
.
Zhanmusi Photo Gallery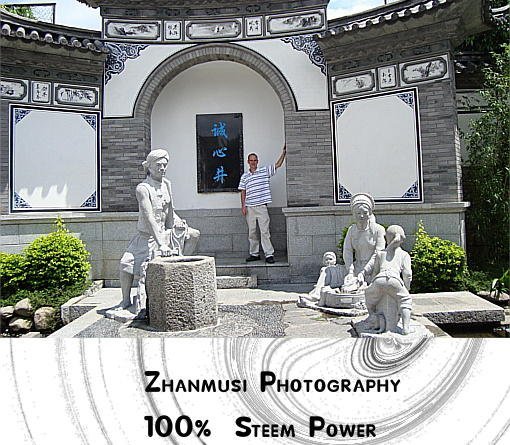 Follow me
@zhanmusi