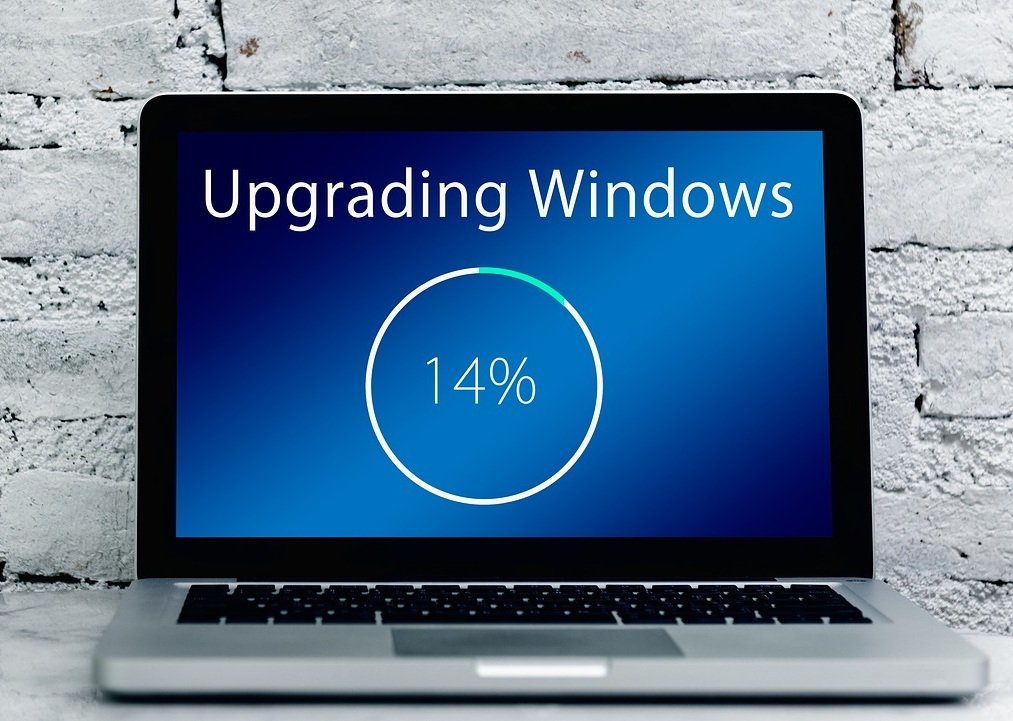 Or: How I reorganized my computer to use less software of big corporations?
After my old notebook died forever, I received the new one with Windows 10 and some other software pre-installed. I was experimenting a lot with Ubuntu before, but I realized it is not for me. I hated the process new software was installed, it was not really faster than Windows and not really comfortable. It's OK for browsing or some other simple tasks, but some of my preferred software didn't work with Ubuntu at all. Ubuntu is cool but Windows is cooler, at least if you need a lot of different programs.
Staying with Windows, but I began a long series of software installation for various reasons:
To avoid being stored all my data in servers of Microsoft and Google, Adobe or similar big corporations.
I like some other software solutions much more than the Windows originals or other common ones.
There is some software Windows hasn't and I need it.
So I made the following ("– Microsoft" means one Microsoft service less I use):
I registered to Windows as a new user with restricted rights (not administrator). I think viruses or other intruders have less chance to make harm if you aren't working as admin. I made an anonymous registration with an anonymous e-mail (there are some good ones like Protonmail, Tutanota… search for "secure anonymous e-mail", "encrypted e-mail" etc.). With a fake name, of course.
I installed my (paid) VPN software. This helps me a lot to surf without revealing my true identity. If I want, I'm in the USA, or in Australia, or in Asia – seemingly. I don't want to hack anybody, but I feel much safer.
I changed Microsoft Explorer to Opera. Opera browser is great, it has a built-in ad-blocker, a built-in free VPN service, ultimately, also a cryptocurrency wallet. (My second choice would be Firefox.) (– Microsoft)
I changed the Google search engine to DuckDuckGo in my browser. I use DuckDuck for a half year, approximately, and in most cases, it is as good as Google. I have to use something different only a few times, maybe once a week. (– Google)
I installed Avira antivirus, I read it was better than the built-in virus checker of Windows. But better make your own research, please. (– Microsoft)
Installing a better firewall still in progress. Comodo, maybe? (– Microsoft)
Installed Total Commander. It is far much better than the built-in file manager of Windows. (– Microsoft)
Installed the Nexus free program launcher application. Handy, nice, adjustable, better than the Windows taskbar or menu. (– Microsoft)
Uninstalled Adobe PDF Viewer and installed Sumatra Viewer. It is small, lightweight, handy, and can show also different e-book formats. (– Adobe)
I uninstalled Skype. If I need it, less and less ultimately, I 'll use it better on my smartphone. I'm angry with this software because it starts with Windows without my permission, like a virus. But there is better chat software nowadays. (– Microsoft)
Using Rambox. This program is wonderful, it joins several messengers, mail, social media applications in one. (Also Discord, for example.) Because my colleagues are using this, my family that, and my friends another one. I use also various e-mail apps for different purposes. Handling almost all my communications in one software, this is great. (Another alternative I tried before: Franz.) By the way: Opera has a similar function, can display Whatsapp, FB Messenger, Telegram and VK messages on a sidebar.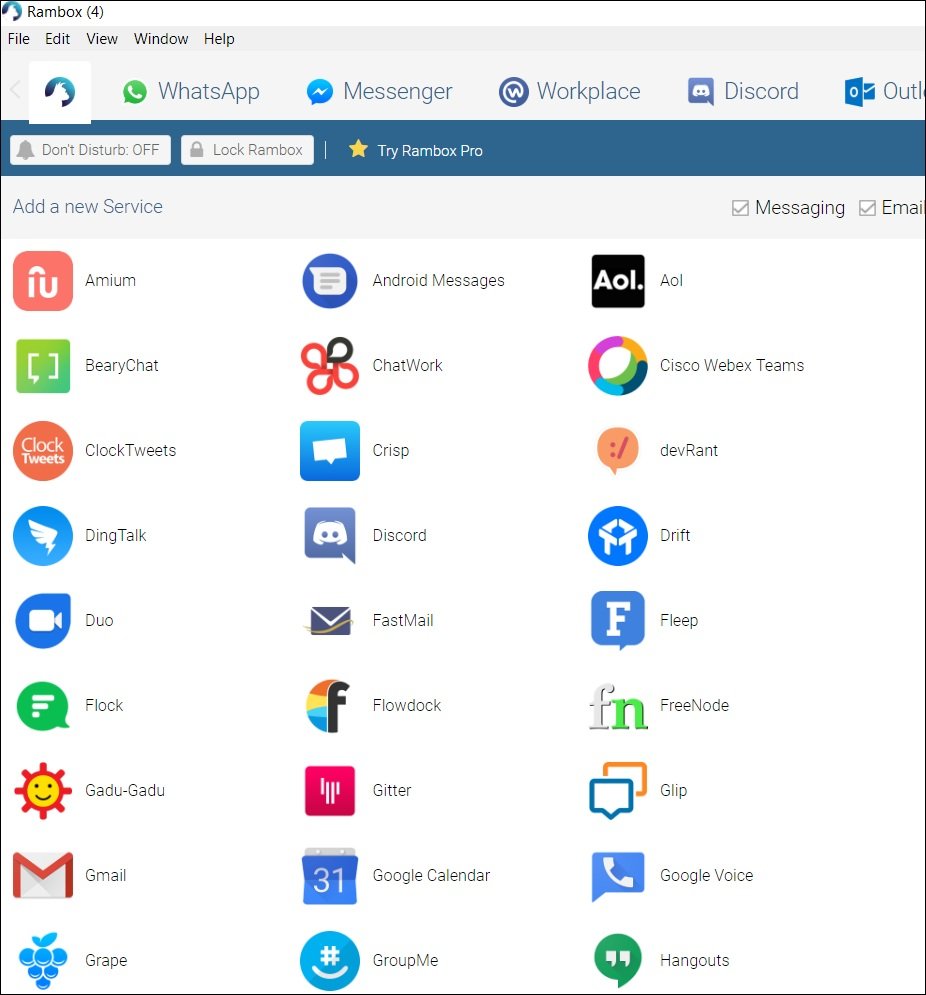 IrfanView is great to view pictures and make small modifications, like cutting or resizing, or basic color enhancements. One Windows component less to use. (– Microsoft)
I installed also the free GIMP and some add-ons (Beautify and G'Mic or "GREYC's Magic For Image Computing"). I don't need Photoshop or similar complicated (and, in its legal form, very expensive) image manipulation software. (– Adobe)
Atlantis is a nice, lightweight word processor program, and the lite version is free. It is perfect for a blogger, it knows a lot of languages, and has a good spell checker and an auto-complete feature with machine learning. (It memorizes your long words.) I don't need heavy and very complex software to write a blog post. (– Microsoft)
I find the free VLC Player much better for watching videos than Windows Media Player.(– Microsoft)
VLC Player is not so good playing music like the old Winamp was. Any idea? I need something like Winamp, maybe a little more modern but useful.
I use Evernote and Trello to organize ideas and store a lot of work-related information. Sometimes, on my smartphone, also Google Keep. But I couldn't eliminate the pieces of paper entirely. If I'm in a hurry, I always grab a paper. Sticky notes provided by Microsoft Windows isn't bad either, but the free software "Stickies" is better. (Even better with different "skins".) It is handy and quick to access, it seems to help me eliminate the papers from my desktop, finally.(– Microsoft)
Thinking about even less
So, I use now 13 services of Microsoft, Google or Adobe less. Earlier I also deleted all information Google was storing about me and forbid them to use my data again. Revised my Facebook settings. I suppose that's only the beginning, I will make more changes. (What if Trump forbids Google to refresh my Android? I should think about it.)
If I decide to make an excursion to the dark web or write something really dangerous, I will install some privacy operating system on a USB. (Like Tails.)
(Photo: Pixabay.com)