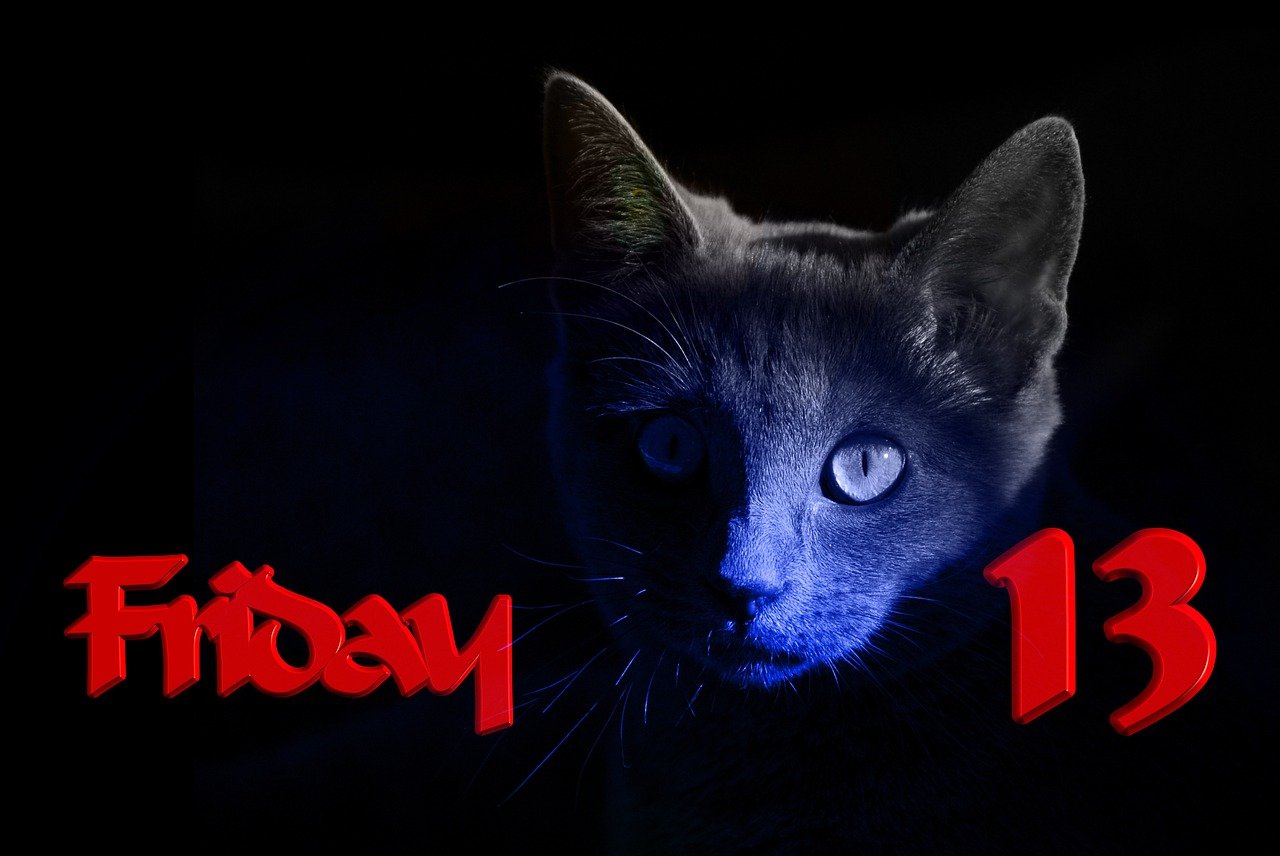 Does the title of this post instigate any fear in you?
Well, not everybody fear this day.
Actually only an estimated 17 to 21 million people (just in the United States) are affected by a fear of this day (according to Stress Management Center and Phobia Institute in Asheville). Although there are several other countries with people fearing this day, it should be a small fraction of the entire world population.
This day has a special scientific term viz. paraskevidekatriaphobia.
You may have heard of some words like triskaidekaphobia, tristadecaphobia or triskaidephobia. All these words mean an excessive or irrational fear of number 13.
But the worst day of the year for those fearing 13 is today called paraskevidekatriaphobia.
Paraskevidekatriaphobia, also known as friggatriskaidekaphobia, is the fear of Friday, the 13th. There are only 1 to 3 days every year when it's Friday on 13th. This year there are two days - one today and next is in December. Every month that starts with a Sunday has got this fearful day.
But why do people fear Friday on 13th?
AFAIK, it's an irrational and weird fear arising out of some superstition or your belief system.
Mostly, it's Christians who have these type of fear.
One popular explanation for it is given by a Biblical story of The Last Supper. Out of the 13 guests at The Last Supper, the apostle Judas is said to be the 13th guest and he is said to have betrayed Jesus. The next day on Friday, Jesus was crucified.
It doesn't matter what story or myth you associate your fears with but the fact is that such fear are totally unnecessary. Yet, millions of people don't venture out of their homes on this day. By some estimate about a billion dollar worth of business is lost on account of this day.
I'd like to know whether any of you have such a fear? What makes you fear with Friday the 13th or even just the number 13th for that matter?

Do you relate all your misfortune or unfortunate events with some sort of ominous signs, assumptions, traditions or situations? How did you come to associate with such a practice? Do share it here.
If you ask me, I even struggle to pronounce or spell Paraskevidekatriaphobia or friggatriskaidekaphobia. I actually copy-pasted these words here after Ecosia-ing (...I mean googling) them ...LOL!