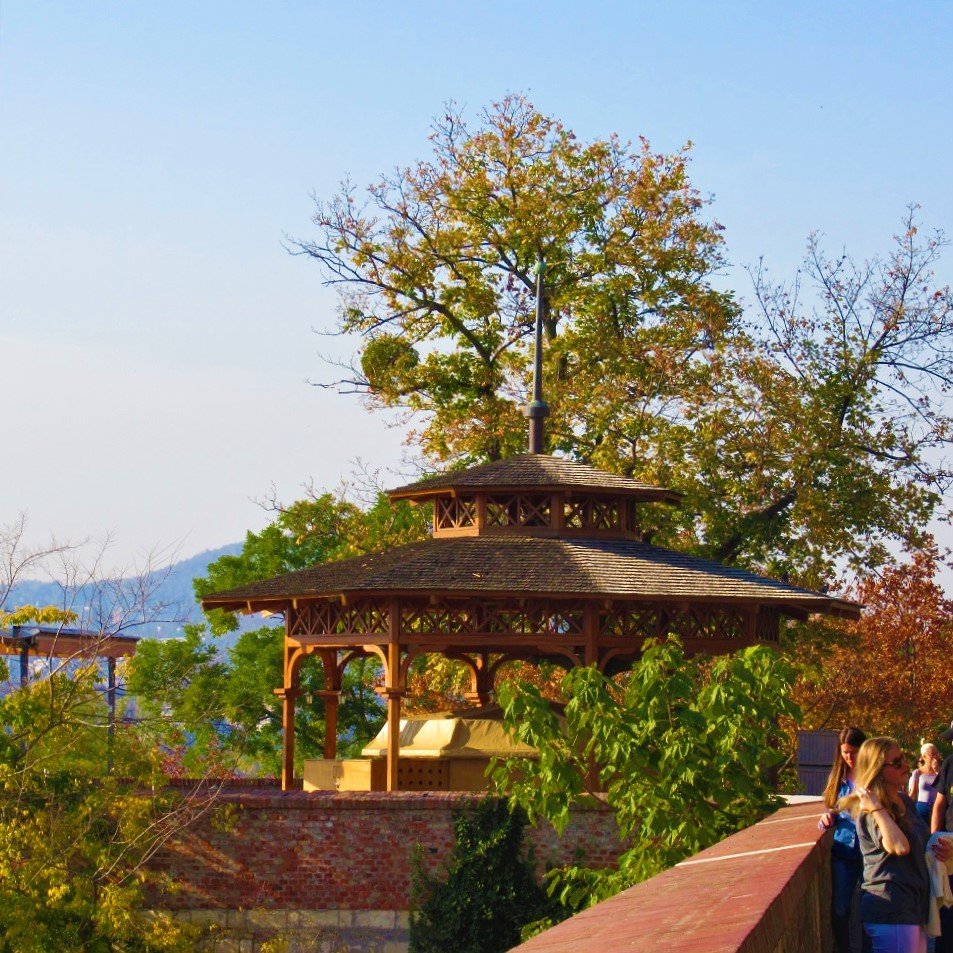 Picture taken near the Fisherman's Bastion in Budapest
---
All good things come to an end
After a great week exploring Budapest with the family and having amazing weather for this time of year, today everything went back to normal. With boyfriend back to work, it's just me and the little one again during the day. I have to say that we had a lot of fun last week, and there were constant good vibes. Of course seeing the sun all day helps a lot when it comes to having a great mood, at this moment the sky is grey-ish instead of clear and blue. Nothing like last week, and with that my mood has turned quite grey-ish as well.
---
I've still managed to get some things done today
Today I agreed on another collaboration for a review, and I selected a few more places to review if they agree on a collaboration. Tomorrow I'm meeting up with @kg2020 to ease her mind about all this "complicated" steemit stuff lol, and at the same time we will be reviewing another cool bakery/cafe in Budapest. Looking forward to it, and I'm sure it's another great collaboration.
---
---
Instead of me being in Bangkok next week, my boyfriend is going to Holland for a business trip
This was not exactly how we thought November would look like, but I already accepted the fact that I'm going to miss Steemfest this year a while ago. Luckily, there's always next year, and I will do my best to attend at SF5. So, instead of me going to sunny Thailand next week, my boyfriend will be going on a business trip to Holland, leaving the little one and me behind. But last time everything went well, even though I was super happy when he got back home, I'm sure we'll have fun and the week will fly by. I will try to plan some things to do with my little lady so she won't be thinking about missing daddy too much during that week and I also want to create some artworks with her.
Last week has given me some new ideas and creative thoughts, so I plan on getting my creative side out some more from now on. Thanks for reading!
~Anouk