All regions of the world have a culture. All tribes on this earth have their own culture. Although it is in one tribe, but different places and locations, there will be little cultural difference. In various references we find that the notion of culture is a pattern of life that develops, and is shared by a human community, and passed down from generation to generation.
Cultural formation that occurs naturally from various elements of life including religious and political systems, customs, languages, carpentry tools, food, clothing, buildings, and artwork. All these elements will characterize an area or ethnic group. For example we see in Aceh there is art rapa-i. Each region in Aceh has a distinctive feature of how to play the rapa-I itself. There is an area that strikes rapa-I in standing, where the rhyme-I is hanged and beaten. There are areas that play rapa-I sitting in a circle. There are also people playing rapa-I accompanied by action debus (top daboh, Aceh language) and dance.
The culture needs to be maintained and nurtured. Because the culture is dynamic. There is a culture that is increasingly growing day, but there is also a culture that increasingly faded. Still in Aceh, I gave an example of the fruits of peasants of circumcision (sunnah rasul). The exercise of circumcision begins with a series of simple activities. In the evenings there are tahlilan and Khatam Al-Quran by a number of religious leaders, invited guests, and the child who will be circumcised. Then the child is given a number of prizes from invited guests and parents. The next day the child is taken to the clinic or medical practice for circumcision.
But today we see that the series of activities of childhood circumcision more festive and increasingly bred. In the evenings there are tahlilan and Khatam Al-quran by a number of religious leaders, invited guests, families and children who will be circumcised. On tomorrow there are parties and celebrations, where many guests are invited. The celebration of this day is held like a wedding party, even more. Sianak asked to sit in the aisle, guests who come can see and give congratulations and gifts. After that, in the next few days new circumcision performed in the medical or clinic. So, we see an addition to the series of activities. Which makes this series of circumcision activities become more festive and bred.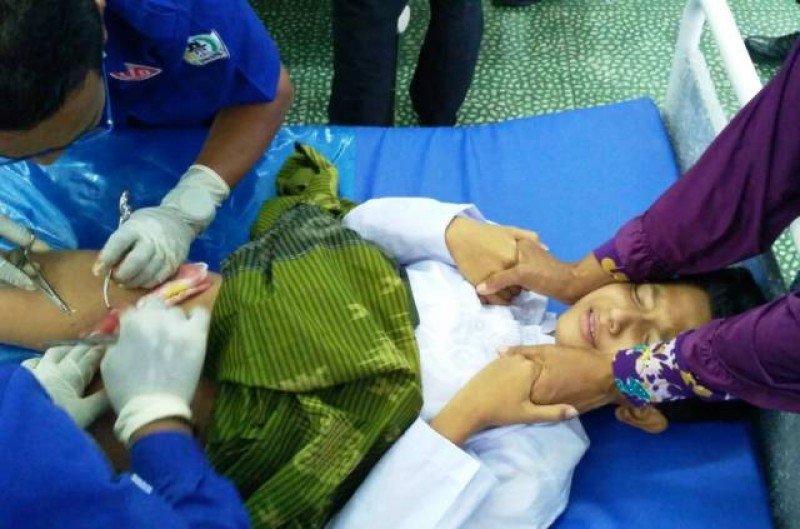 On the other hand we can see there is also a dimmer Aceh culture. Like some legendary games. For example, geude-geude game. This game is very popular in Aceh in the era of the 1960s. And a little note that tells about the beginning of the emergence of this game. But I am sure, this game has been around since the kingdom of Aceh. However, we really pity because the game is less well maintained and more unnoticed. So that only a few people of Aceh know and understand how to play this game.