I call it an adventure because I've thrown everything that I know to be dear to me up into the universe.
I just started this path but there's a lot to be said when it comes to letting go and letting our personal giving "theme" breathe more often in our lives.
Before I was done with this article I got a chance to catch up with my friend about giving a little sometimes and more; often. And how it makes you feel to give in general. I wanted to point out how good it feels. And, how easy it is to forget.
If you think hard enough you can remember the time/s you did give. And that incomparable feeling right afterwards. I feels like resting in a golden cloud for a few seconds. What lingers is a bit of ego connected with confidence knowing you're generally doing the "right thing". Reminder: Be unapologetic about it. I've always prided myself on the ability to effect change in peoples' life. Although to be honest I did it in a "fixing something" feeling. Like getting a handle on a situation and wrangle until it works with the person. It felt good to see myself as the clear headed thoughtful and reliable advisor. Pffft. It was almost unatural how easy it was to do. I've learned in life that "easy" sometimes means to evolve.. inward.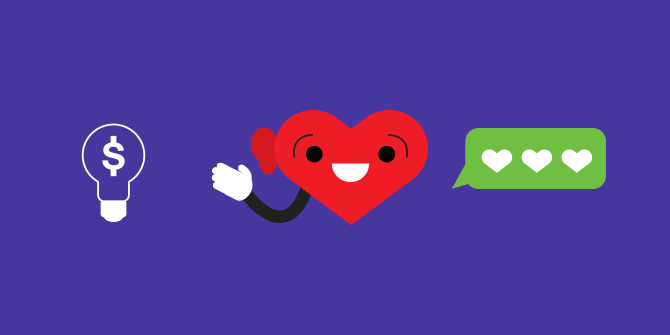 Thinking about It Even now it; seems being useful= tool is so much more work than being helpful = giving. Since I've added blatant love to my heart it's been even easier to give actual things. Most people who aren't less fortunate don't really need your help-especially if you're; not a professional. Meaning.. You've set up a station in life with full dedication to servicing that particular class of people. They tend to be way more educated/ not extremely but relatively educated is enough to be relative to my point.
Anyway, Before I get too off topic with that point. I want to talk about how much easier it is to give than it is too assist or even serve. I've chosen to serve the people overall but what I'm talking about here is how. This is just the beginning and yet again I've found it incredibly easy in the past to get that "good ole feelin" from just dropping the leftover change I had; into the waiting cups upon exiting the store. It's just sooo easy and it doesn't cost gas or fundraising. Imagine...That feeling does not come cheap to philanthropists.

This picture is what I found after looking for philanthropist pyramids.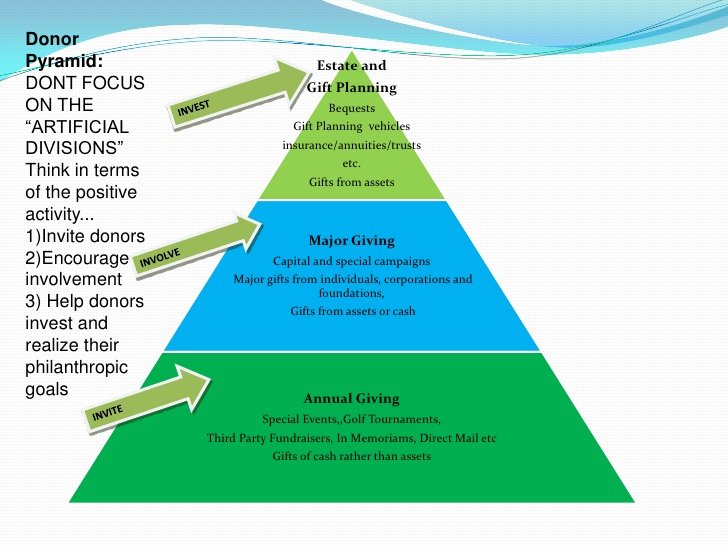 Alright let's go. Let's move on.
This is where I beseech thee to give next time you exit an establishment. For the poor no better know how to help themselves then we our own, in proper context of course.
Just kidding. Remember when you were little all you wanted to do was help people in one way/capacity or another? Eventually we're pointed in that general direction only to end up where we are today. Which is homelessness runs on a parallel timeline to owner-less properties. They're sitting empty valueless in this no-doubt "cyclical" market. I said all that to say this. Overtime because of being human on Earth we lose that "giving feeling". "The helper" as it were. Some wanted to be police, a nurse, veterinarian once we knew it existed. And other things in the service field. Wait,were we conditioned for that? Here on Earth there are "pipelines" so somewhere in between childhood and adulthood our stewardship goes from Maaaaw I want to help to Ew.

The only thing I might add if I had a choice is a way to on-board people into crypto.
Like a quick set-up tool or kit. Maybe one day.. Maybe I'll have to create one eventually-who knows. This way I could seamlessly travel and on-board the less fortunate for self sustainability. If you're a big person in the world and you happen to read this; will you spread out a little and build a platform that connects to self sustainability? And, make it popular in crypto? It's another white-space waiting to be *niched and monetized or open-sourced. Your choice. This is crypto....
.........I'm off-track again......
I think I've said enough about effecting change in another persons' life. And how it easy it is to do vs. being some big person in philanthropy or a huge 501c3. They could never effect or touch as many peoples' lives sans the . On the contrary it's when each individual gives, helps or shares with just one person ever so often. Instead of a social event of 120 people fundraising for a cure. One person can give their left over change to the alcoholic waiting near the door or the left-over meal to a trash rambler. And I'll tell you something. You have no idea how good it feels to give without judging and without regard of what this or that person is going to do with money or share. I have so much to say and I'm getting off topic again So; that's all or today good people.
If you haven't already Check out the goings on with my charitable effort. It just started last week and there is no more time to vote But I'm sharing the journey here on steemit with you all in all my writings. I've budgeted on 5 people divided by 120$. Shoes are in the Lead as this has been going on for a week and A Hot Meal is in a close second. Please Vote.....Pretty Please?