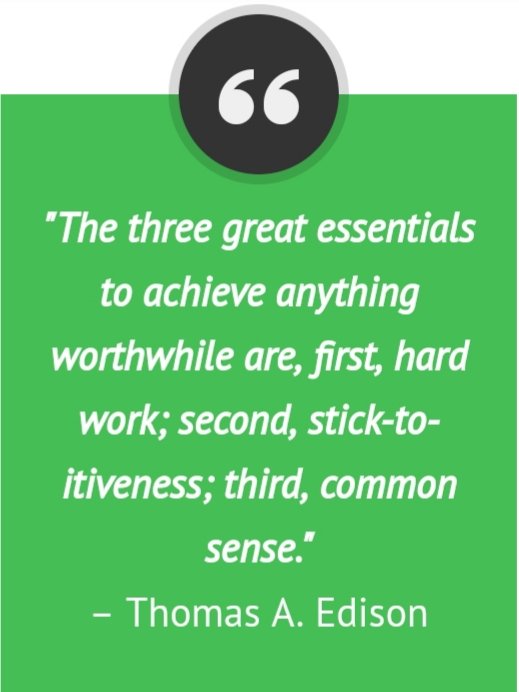 While there is no formula to succeed in life but these three things are important to achieve many goals you might have.
1.Hard Work
Hard working is a really important, and it's necessary to work hard to succeed in any aspect of life.
2.Pertinacity/Persistence
Pertinacity is a quality of sticking with something, no matter what. It's a type of persistent determination. People who have pertinacity won't give up, and they stick with things doggedly. Pursuing a difficult career requires pertinacity. Pertinacity is a mix of courage, conviction, and a little stubbornness
3.Common Sense
Common sense is a pratical judgement obtained from experience rather then studying.Failure shouldn't let you down, you should gain experience from it and use that experience that you obtained to succeed the next time you try.
Who was Thomas A. Edison?
Thomas A. Edison is an American inventor who has been described as one of the America's greatest inventor.Commonly known for inventing a light bulb.