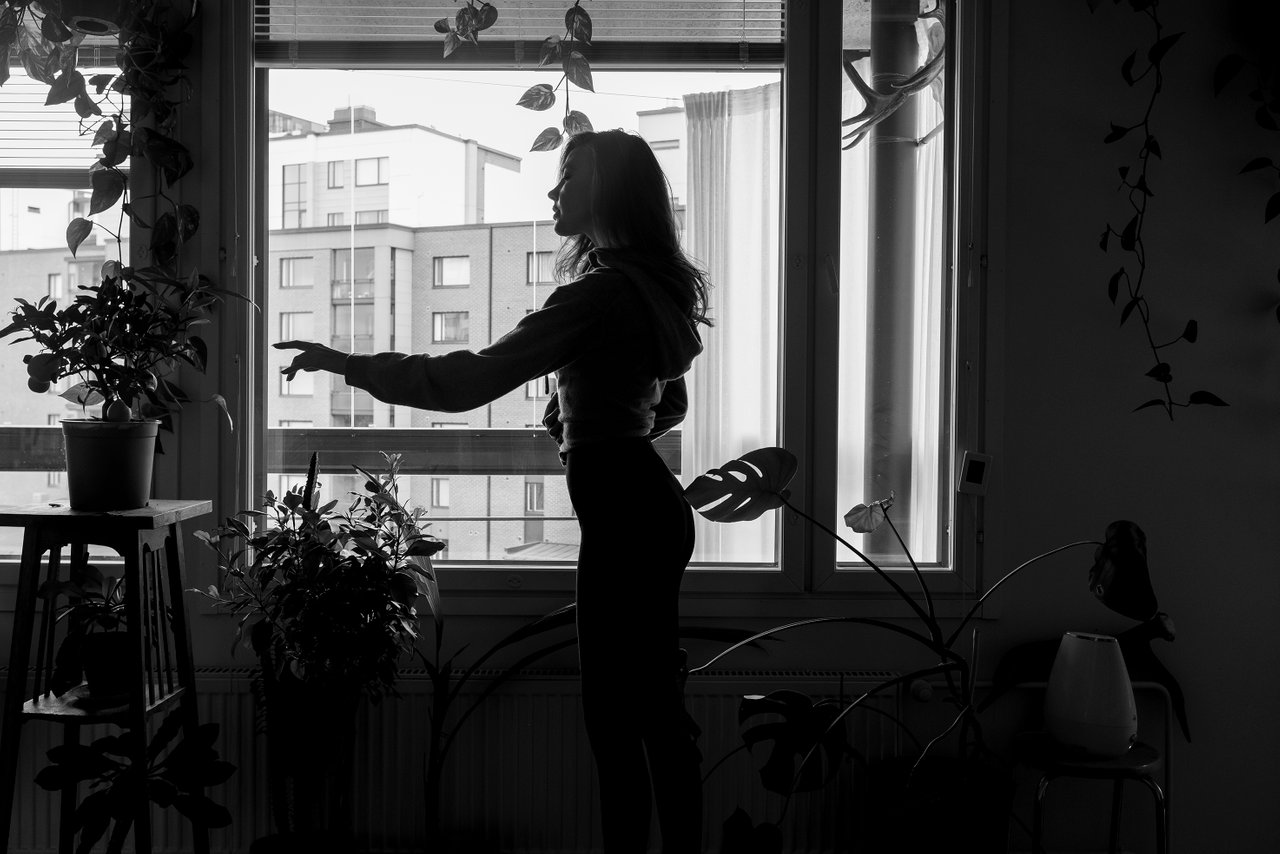 Did you know I'm a plant hoarder? A crazy plant lady?
I think my plants are not often on show in my images, which is surprising because my apartment is filled with them. With a fast count, I'd say I have about 25 plants. I just moved a few of the plants inside from the balcony because the temperatures are starting to go below zero during the night and I don't think a citrus tree and ficus would like that very much. Let's see how they fair with the sudden change of climate. I'm keeping most of my plants near the window so they can get as much light as possible, and so this one side of my apartment is framed with plants and not much else fits in there, which is fine 'cause plants are pretty.
I'm not actually very good at taking care of plants, and Finland has harsh conditions, but I try my best and some plants I've had for years and years, so I guess I do alright. I'm most in love with the two Devil's Ivys that I have hanging on top of the window and the wines are growing now in the ceiling and walls too.
Let me know if you want a full on plant post where I show all of them and ramble endlessly about all the plants I have and where they came from and all that. Now I just wanted to snap a fast picture of the ones that fit in one shot framing the window, and me.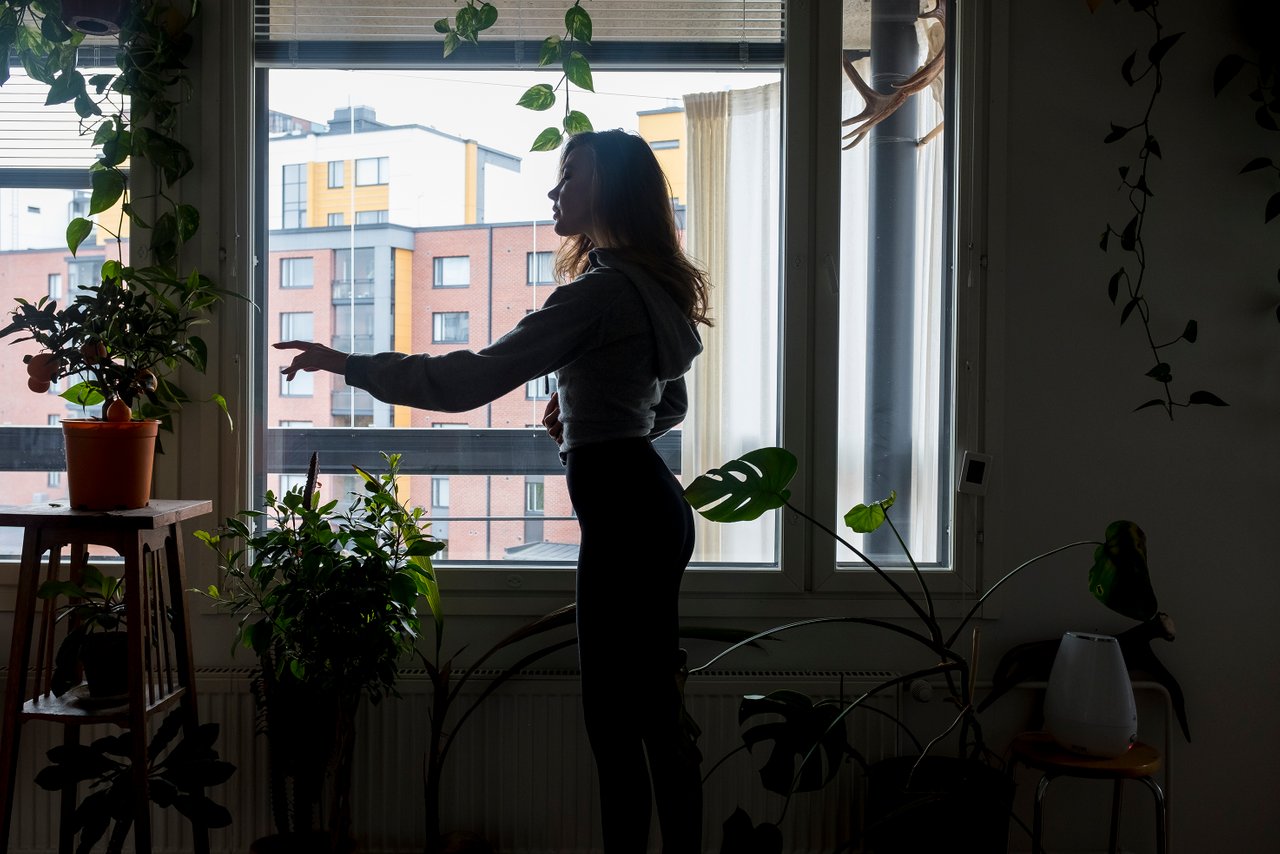 Ps. Don't bring me flowers for a date, bring me tropical plants.