Last week I was looking forward to adding another "task" to my list but after my monitor went kaputz and replacing it with a ridiculous smart TV that is too big, I had to rearrange my office, which kind of pushed my day but didn't completely unravel it.
image source
In the past, something like that would have put me back and I might have made up excuses to take the day off. Well, I'm done with making excuses when it comes to my well being! Developing healthy habits and making sure that I'm sticking with it is important to me. Finally making myself (or my schedule) a priority!
It would have been so easy to skip a day of the challenge; not drink - not post; just rearrange my office and get some work done. It would have been too easy to make excuses!
And this is exactly why I didn't add an exercise component to my schedule yet. I need to give myself a couple more days to lock in this habit before I add the next thing.
My plan is to continue the ACV challenge beyond the 30 days so creating this habit is A MUST.
NO MISSING DAYS. NO EXCUSES.
Day 8
. . .
Working with templates
I am convinced that templates are the way to go.
My videos have templates. Work items have outlines and templates.
I guess one could say that staying organized and giving each task a time frame is putting one's life in a template. It's very efficient and has given me the ability to add things to a project.
Sounds like it could be boring after a while, and I suppose the mechanics of doing the work is rote, but the actual creative stuff, whether it's writing or doing a quick video is ever-changing. I've literally stopped caring so much about what people might think and decided to be myself. If they like the content, they'll follow my journey. If they don't give a shit then that's really not my problem or anything for me to be upset about.
I guess that leads to one more question.
What motivates you?
I'd love to hear what works for you.
Until tomorrow!
Love,
Meredith
* cross-posted from Whaleshares and trying Steempeak for the first time in a long, looooong time thanks to @andy4475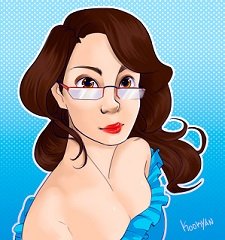 created by @kookyan
💥 Cast your witness votes!
You have 30 votes. Make them count.
💥 Follow me on Social Media
Twitter | Instagram | LinkedIn | Facebook | YouTube | SnapChat | Medium | Whaleshares | Steemit | Keybase
📝Geek Insider | 📝Crypto, Trader, News.