[images (3).jpeg](https://cdn.steemitimages.com/DQmNkeE5dSPaxRoDgpCti3Kp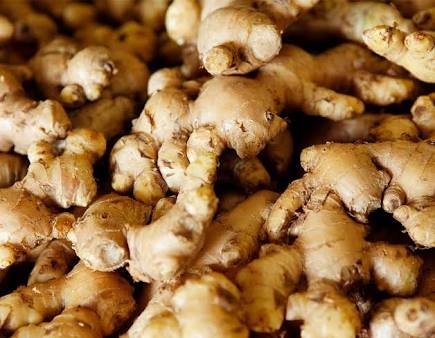 gzfbe5JUoh6Bn8yPFfSZV56/images%20(3).jpeg)
Ginger is among the healthiest (and most delicious) spices on the earth
It is loaded with nutrients and bioactive compounds that have powerful benefits for your body and brain...
Here are some benefits...
1.Ginger Contains Gingerol, a Substance With Powerful Medicinal Properties which is anti-inflammatory.
2.Ginger Can Treat Many Forms of Nausea, Especially Morning Sickness and it reduces cancer also.
3.Ginger May Drastically Lower Blood Sugars and Improve Heart Disease Risk FactorsIn a recent 2015 study of 41 participants with type 2 diabetes, 2 grams of ginger powder per day lowered fasting blood sugar by 12% (11)......
Eat wise..