hello everyone, today I'm just sharing a photo that I've take in a subway station here in São paulo - Brazil
The yellow ipe, also known in Brazil as ipe-white, ipe-white, ipe-castor, ipe-cassava, ipe-gold, ipe-brown, ipe-vacarian, ipe-tobacco, ipe-do-cerrado, ipe- golden, ipe-do-serra, ipezeiro, archery, taipoca or just ipe.
In addition to lignoids, other natural products are frequently found in this plant group, such as flavonoids, quinones, naphthoquinones. Natural products of aliphatic nature include monoterpenes (iridoids) and pentacyclic triterpenes .
There are numerous reports in the literature about the therapeutic properties of ipe, many of the scientific articles proving the traditional use of tabebuias for various diseases. Among the many therapeutic properties attributed to ipês, we highlight the uses as antiinflammatory, antitumor, antimicrobial, skin wounds, trypanocide.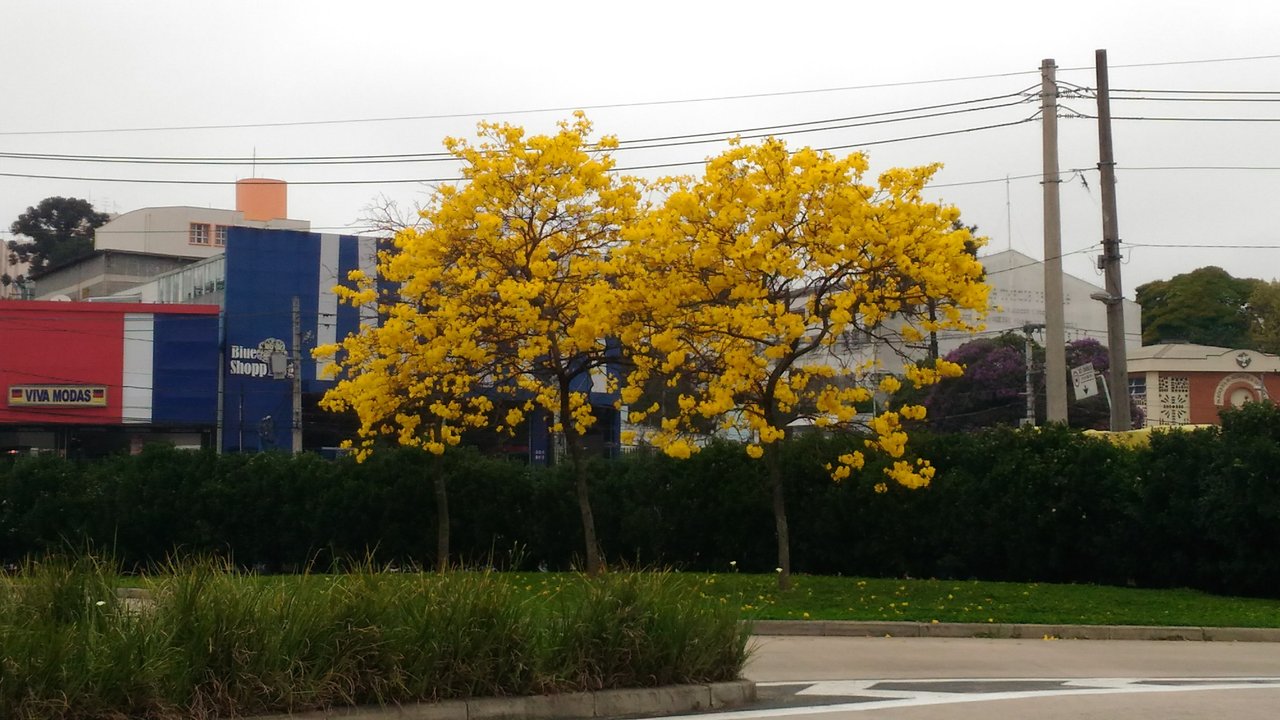 Some stations here have a lot of space, and it's not usual to see a three like that on this spaces.
Have a good day everyone.
Olá pessoal, hoje estou apenas compartilhando uma foto que tirei em uma estação de metrô aqui em São Paulo - Brasil
Ipê-amarelo
Além de lignoides, outros produtos naturais são de ocorrência frequente neste grupo vegetal, como os flavonoides, quinonas, naftoquinonas. Entre os produtos naturais de natureza alifática destacam-se os monoterpenos (iridoides) e triterpenos pentacíclicos .
Há inúmeros relatos na literatura sobre as propriedades terapêuticas dos ipês, muitos dos artigos científicos comprovam o uso tradicional das tabebuias para várias enfermidades. Dentre as inúmeras propriedades terapêuticas atribuídas aos ipês, ressaltam-se os usos como antiinflamatório, antitumoral, antimicrobiano, ferimentos cutâneos, tripanocida.
Tenham todos um bom dia.