So why is it I like my job so much? I could try and explain it using words but words fall short. In short tho my work is dirty, hot, physical, tiring, and requires cat like skills and reflexes. But when I turn around instead of looking at walls or people I could care less about, I see this.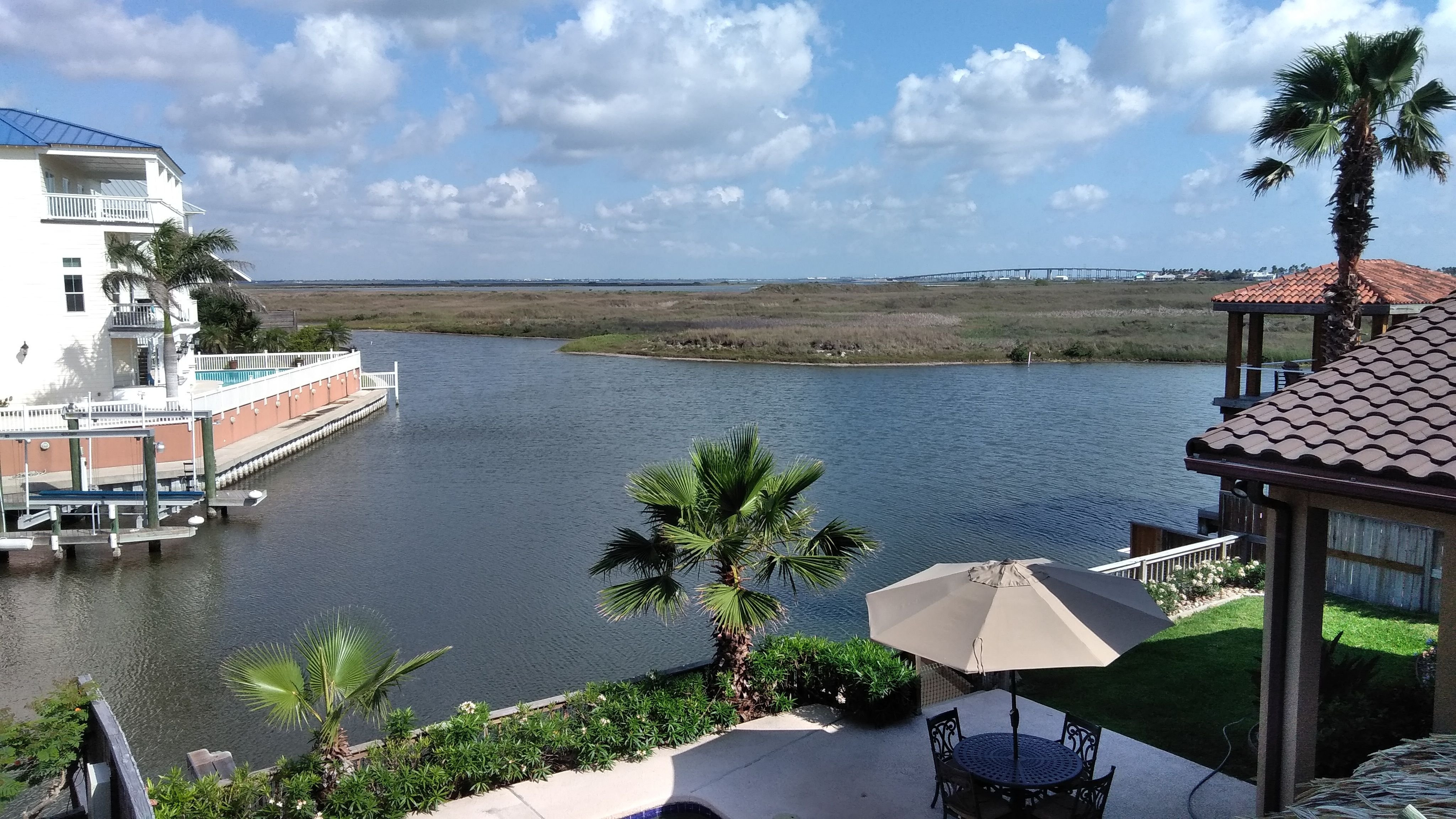 If you'll zoom in you can see the JFK Causeway Bridge leading out to North Padre Island and Laguna Madre in the distance. The best part of my work is if I get too hot, or tired, I'll simply climb off the scaffolding, drop my tool bag, and jump in the water and cool off a bit.
In case you're wondering I do actually work tho.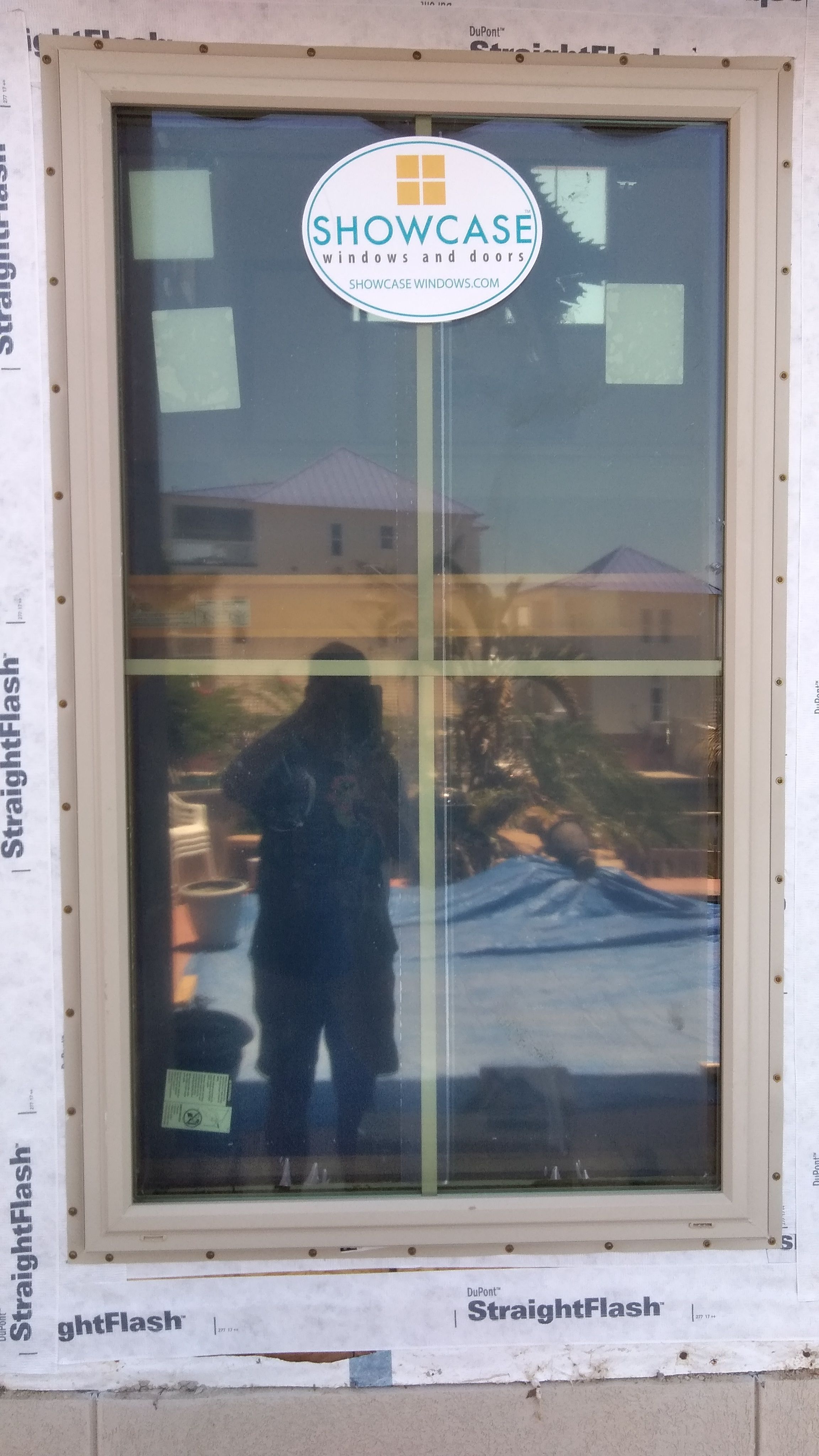 You can see a reflection of me in the window I took a picture of for wind storm certification inspection purposes that I just installed. Yeah I'm blurry because of the protective plastic on the glass, but all my screws are in place..
Toodles...