It promises to be a fun packed week, this one! Mainly from the top publishers (DC and marvel) and image comics, also with the recent resurgence of DC's vertigo imprint tittles, there is plenty to be excited for, i'm just going to boil it down to the top ones we are expecting and be sure to go check them out at your local comic book store or online.
DETECTIVE COMICS #975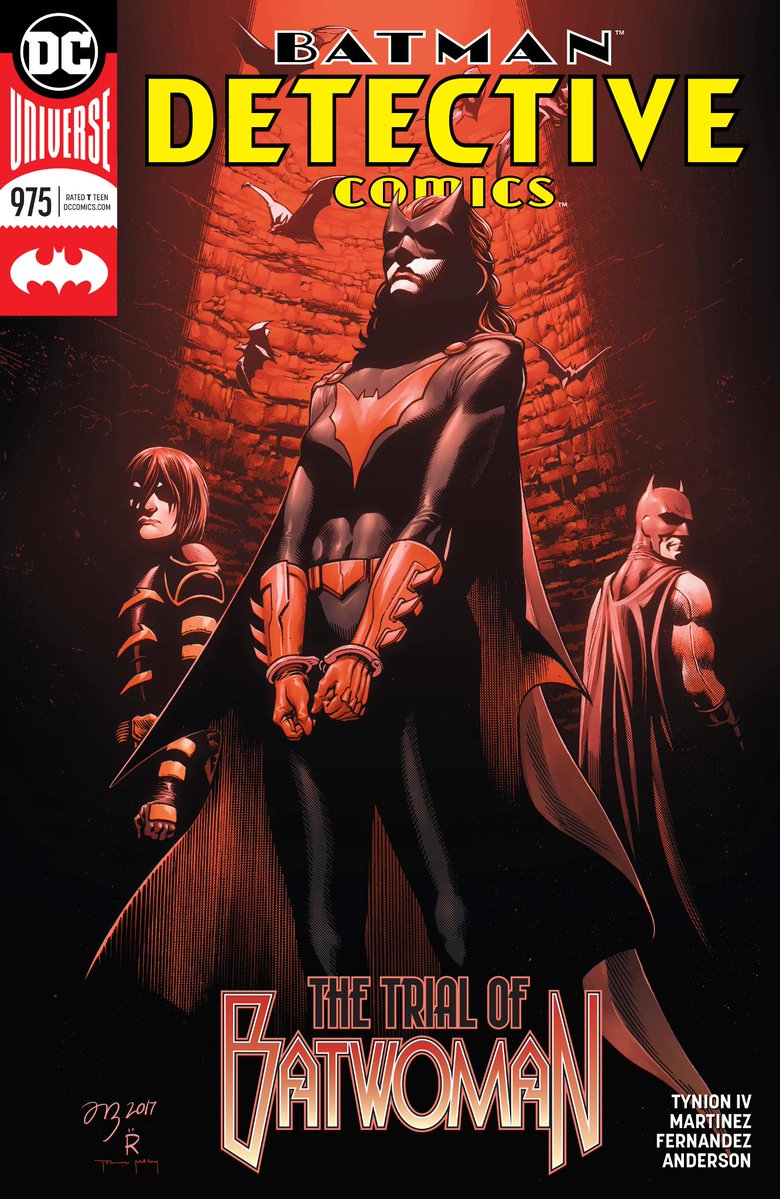 Written by James Tynion IV (Dc comics)
Followng the recent events on this wonderful series ( Tim(red robin) dying and later being mr oz abducting him, a future version of tim(now batman) on a mission to rid the world of batwoman and recently batwoman putting a bullet through clayfaces' head(arguement for later) ) it seems to be showing little signs of slowing down with its engaging stories
Next we see the repercussions of batwoman's actions (killing clayface) and possible fallout with the team in trial of batwoman
MERA: QUEEN OF ATLANTIS #1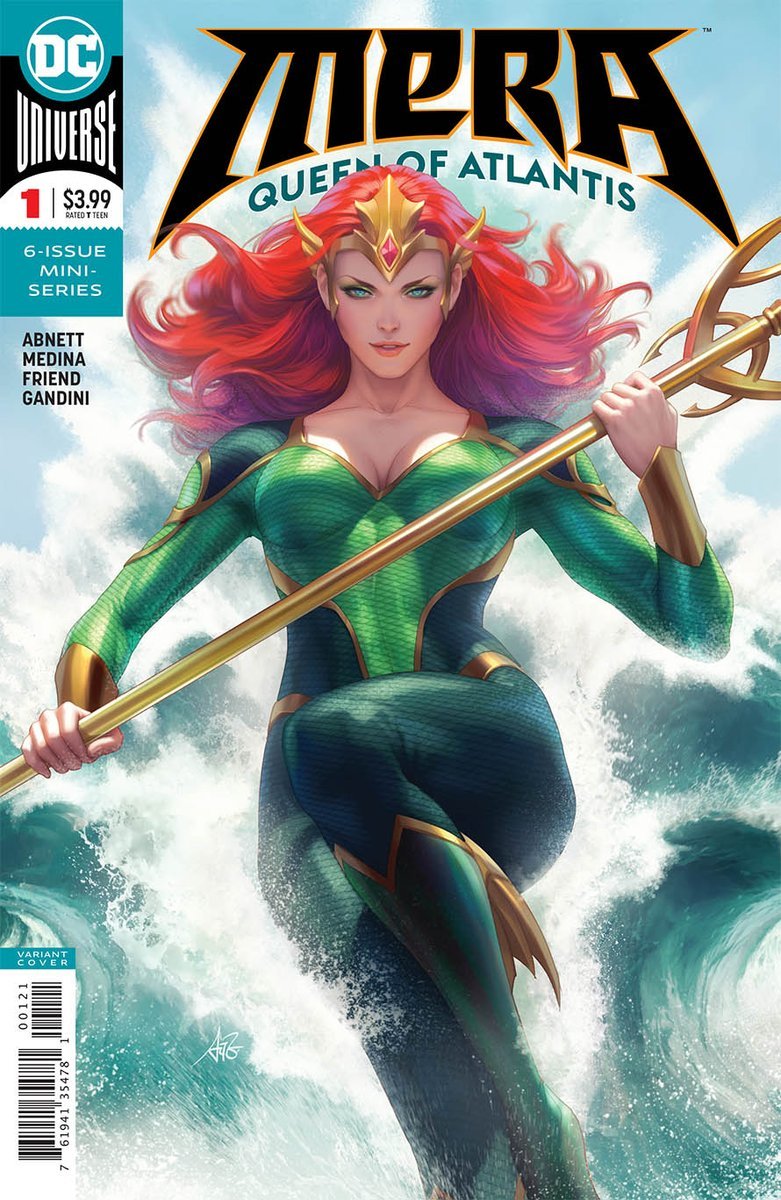 Written by Dan abnett and illustrated by Lan Medina(DC Comics)
Following recent events in writer Dan Abnett's aquaman last weeks issue, this mini-series details mera, xebel born now queen ruler of atlantis' battles with taking the throne from king rath and resurfacing of aquaman's half-brother ocean master seeking to take the throne for himself
Writer dan abnett said in a recent interview that a mera series was long forthcoming
THANOS #16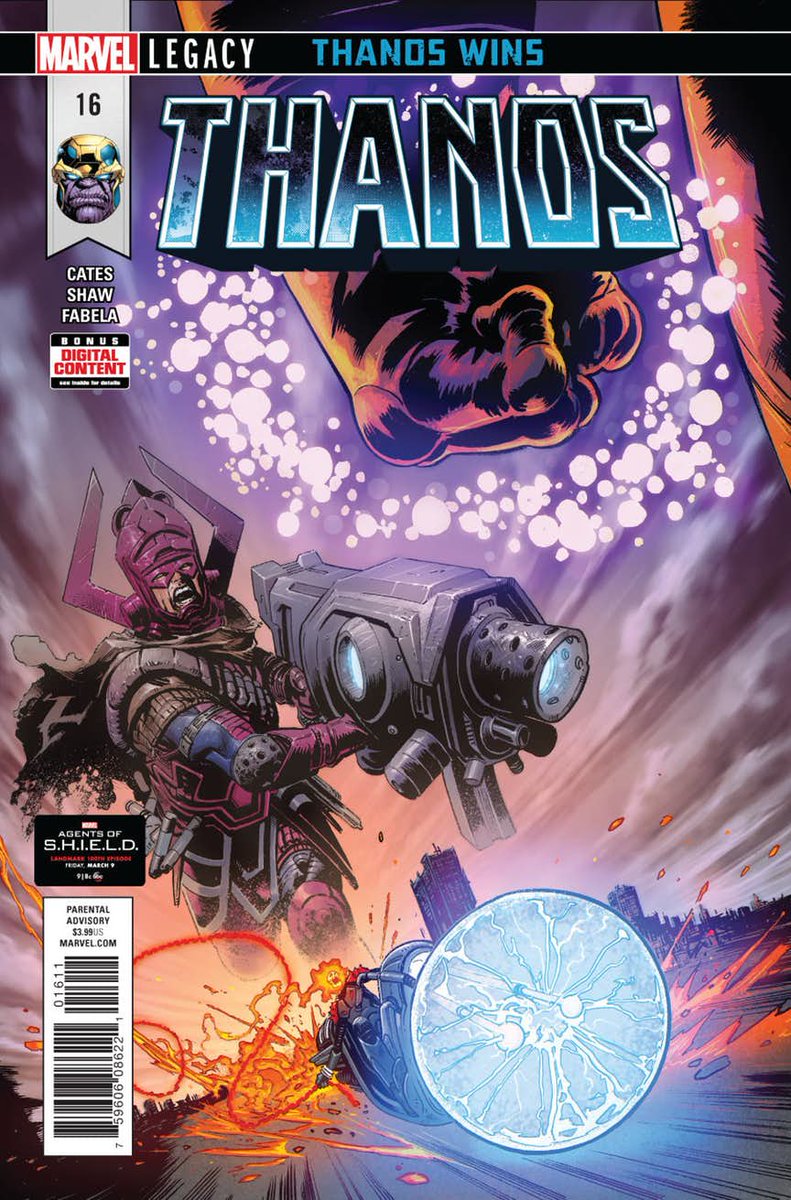 Written by Donny Cates and illustrated by Geoff shaw(Marvel)
Thanos has proven to be one of marvels best books in the midst of loads of crappily written titled. This issues detials more about thanos' sidekick ; Cosmic Ghost rider than thanos himself (which he'll probably kill us for if he gets to know, so shhhhh)
Writer Donny cates is giving us cosmic ghost riders' full origin here having revealed who he was in the previous issue... Here is a sneak peak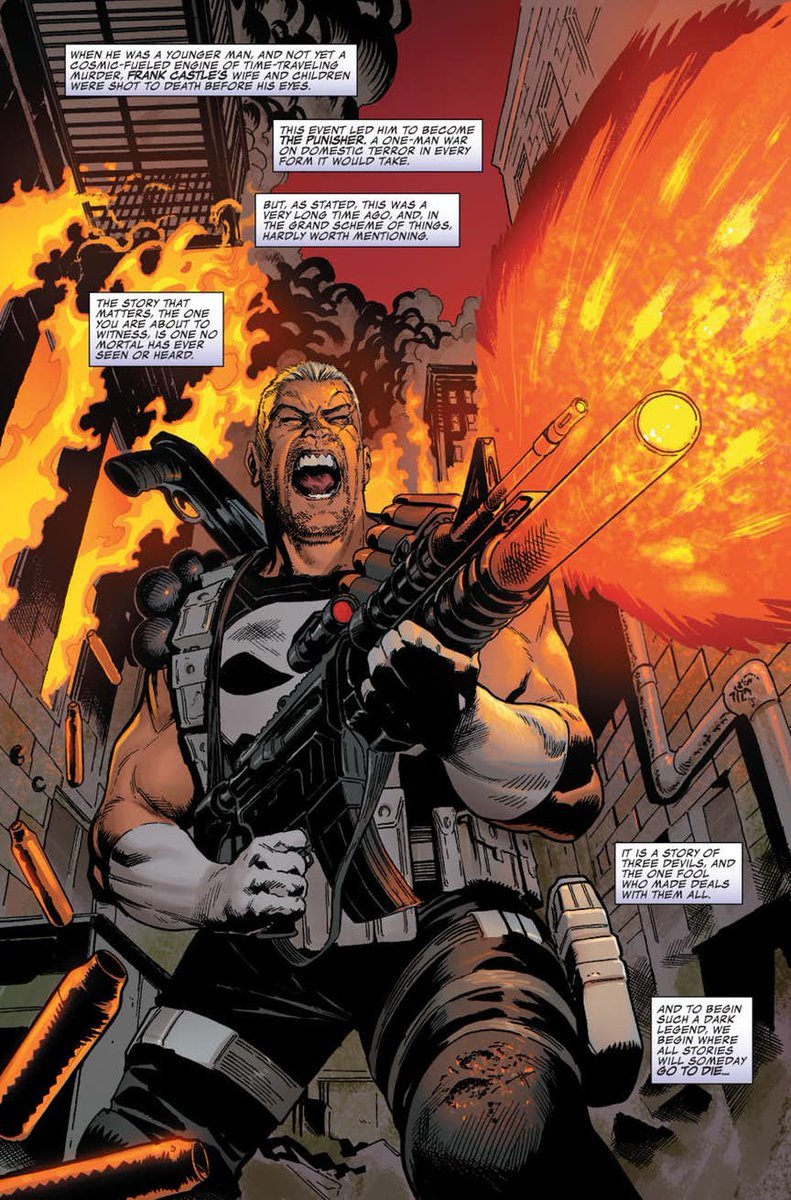 THE TERRIFICS #1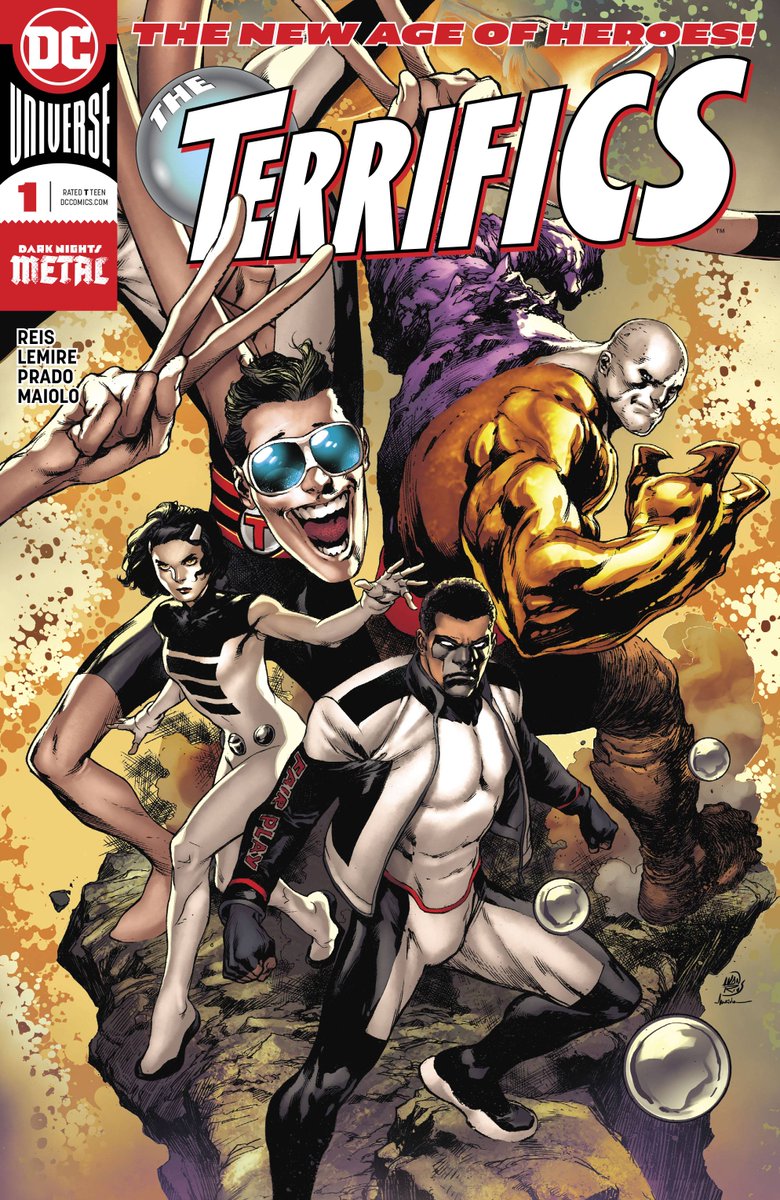 Written by illustrated by Ivan reis and Joe Prado(DC comics)
This is our 'topest top' pick for the week, since DC announced their New age of superheroes line, i can report that this has been the most anticipated one of the lot by DC and Marvel fans alike!!
Reason is ; Marvel have refused to publish Fantastic four books for a reallly long time, i dunno maybe its to spite fox because they'd refused to sell them back the movie rights to the said character (which is likely to be done pending their acquisition from fox), And fans have been longing to read more of the superherooes' first family.
DC took it upon themselves to publish one since marvel wont in the sense that the line up of characters in this book is very similar to that of F4's.
Plastic man's strecthing abilities, mister terrific's genuis , metarmorph for muscles and finally Phantom girl's phasing abilities. Couple all that with the star creative team of Jeff lemire, Joe prado and Ivan reis, this looks like a fun ride!
THE SILENCER #2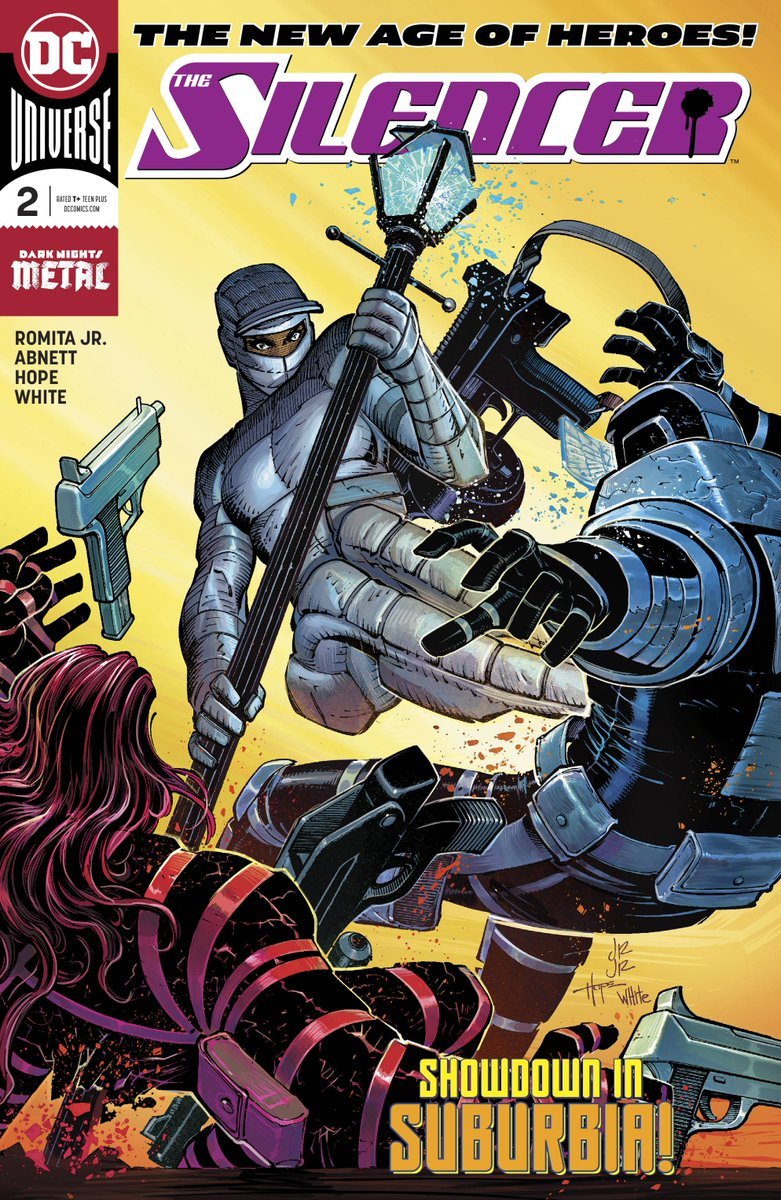 Written by Robert Venditti and illustrated by John Romita.jnr
The silencer is off to a promising start with the action packed first issue, this one continues where the previous one left off with hope trying to fend off the assasins that are trying to disrupt her normal life.
This is one of our personal favourites, only let down romita's artwork, if you can get past that, it smooth sailing onwards.
Article written by Nwoka Jachike. You can follow me on twittter @jrizzyjc or my instagram comic page @thecomicators for more comic contents