Litecoin Drops Below Support
I posted yesterday about Litecoin trading in a narrow range between two support/resistance levels.
But today the tables have turned and the lower support level has been clearly breached today: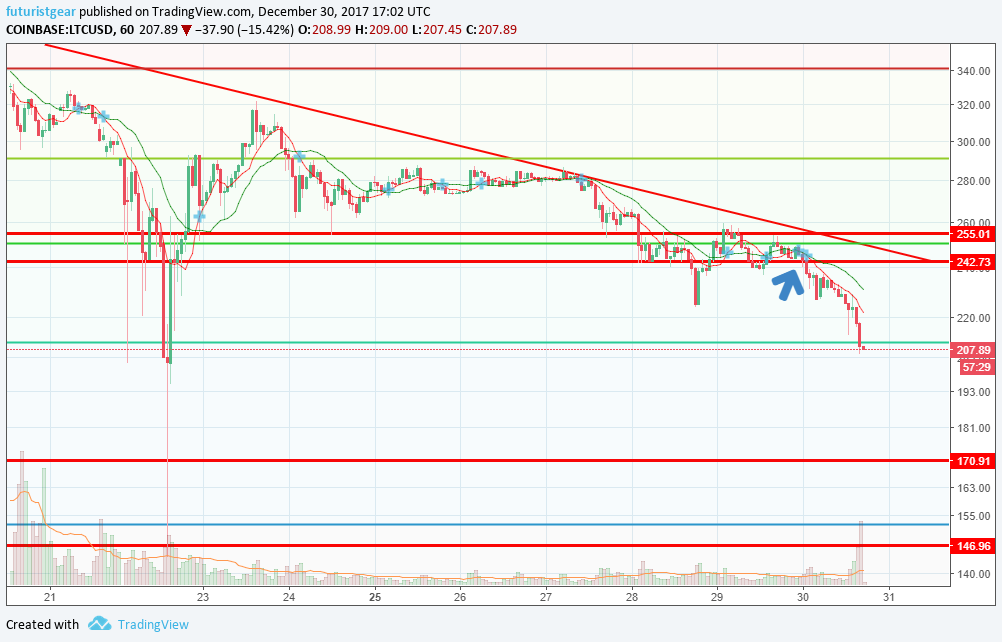 1 Hour Coinbase Chart
As you can also see, we are currently hovering around the .618 Fibonacci retracement level.
If that level is breached too, we may not see further support in the LTC/USD pair until as low as $170.
What Do The Indicators Say?
Short term, the RSI on LTC looks a little oversold so we're seeing a bit of a bounce as I type this: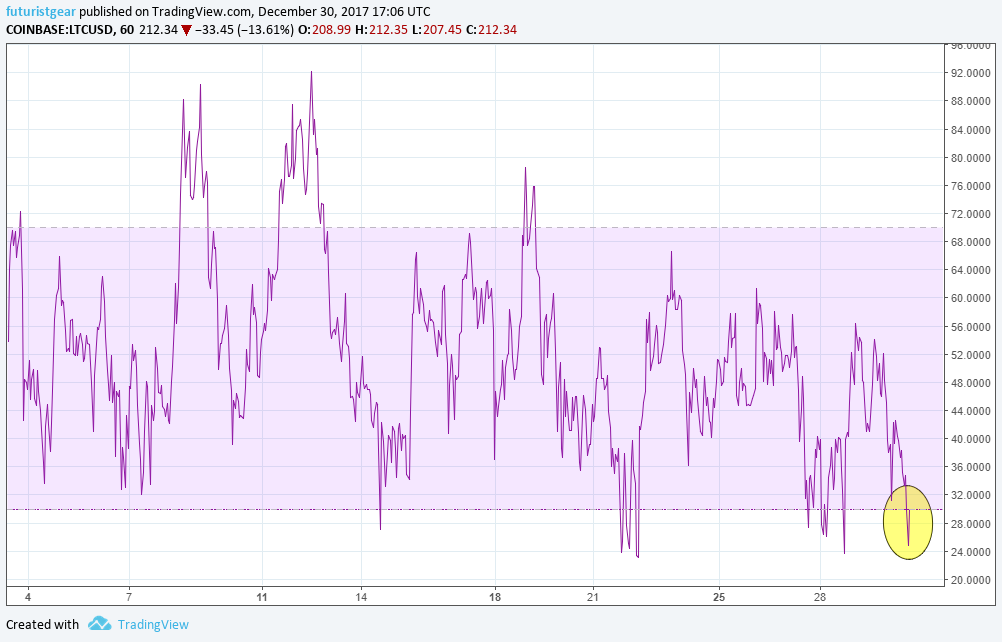 But the MACD is still showing a bearish reading: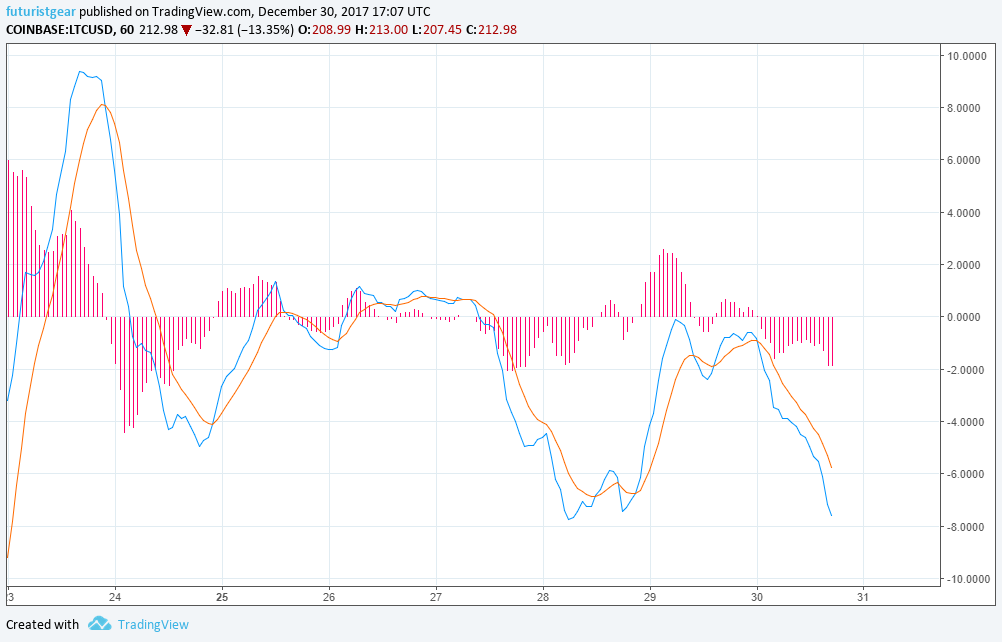 On a 4 hour chart, the MACD is currently suggesting further downside is possible: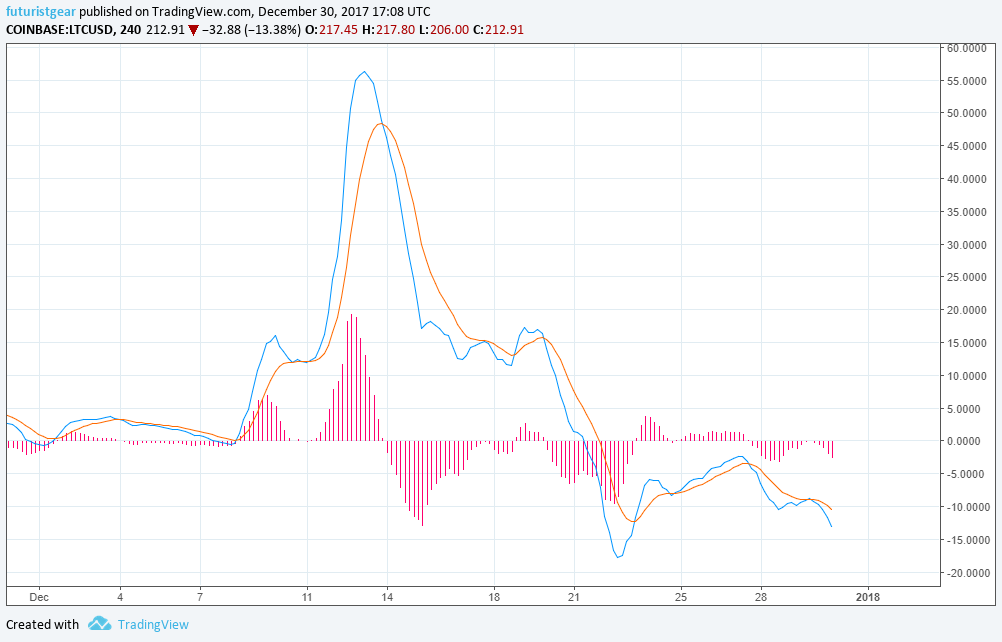 As it is on the daily: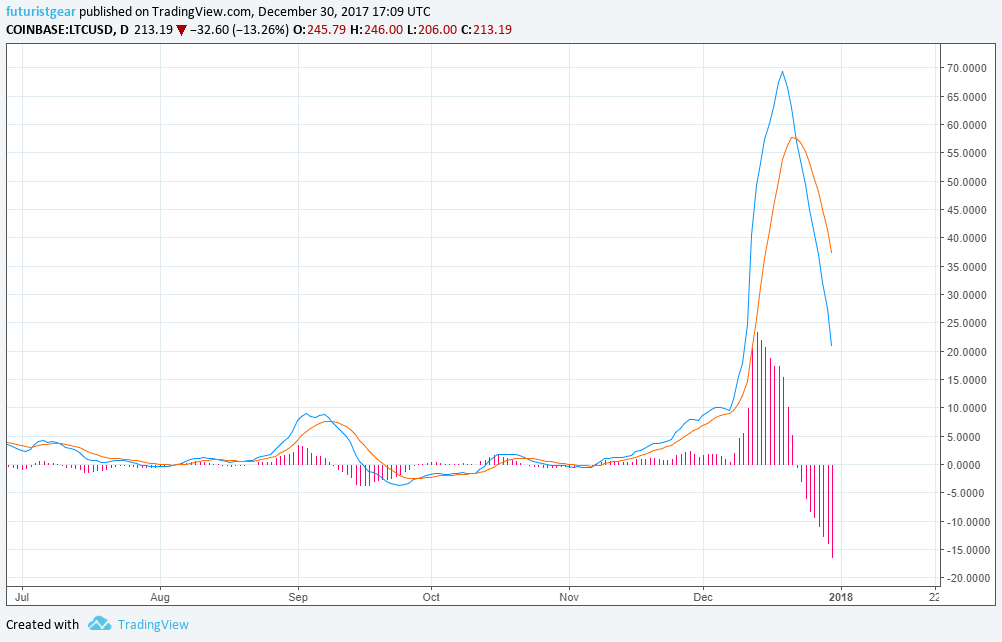 On the plus side! Things are looking more neutral on the RSI from the daily chart: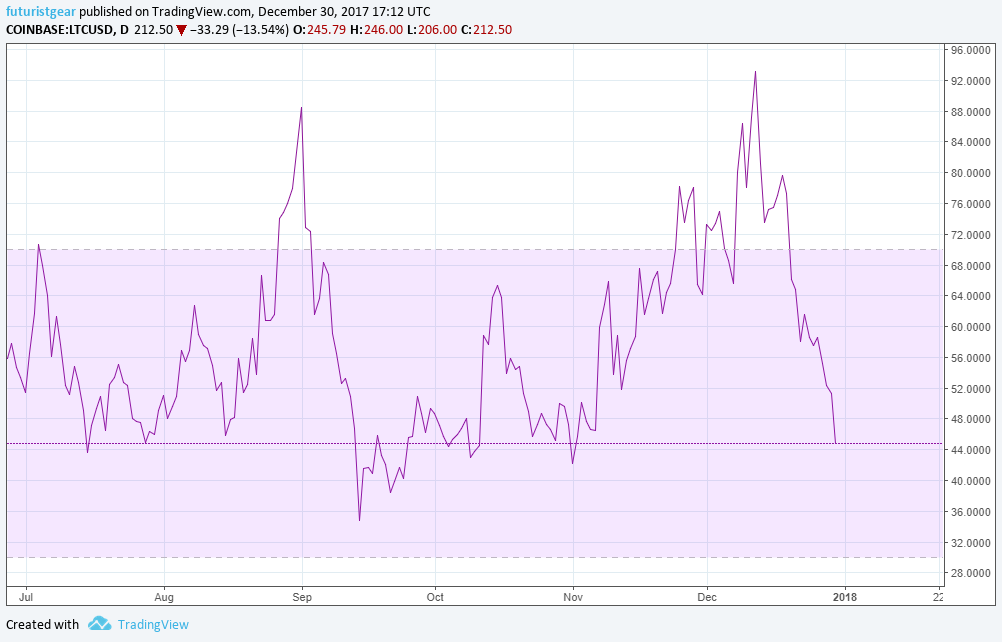 We've even cleared the overbought readings on the weekly chart too: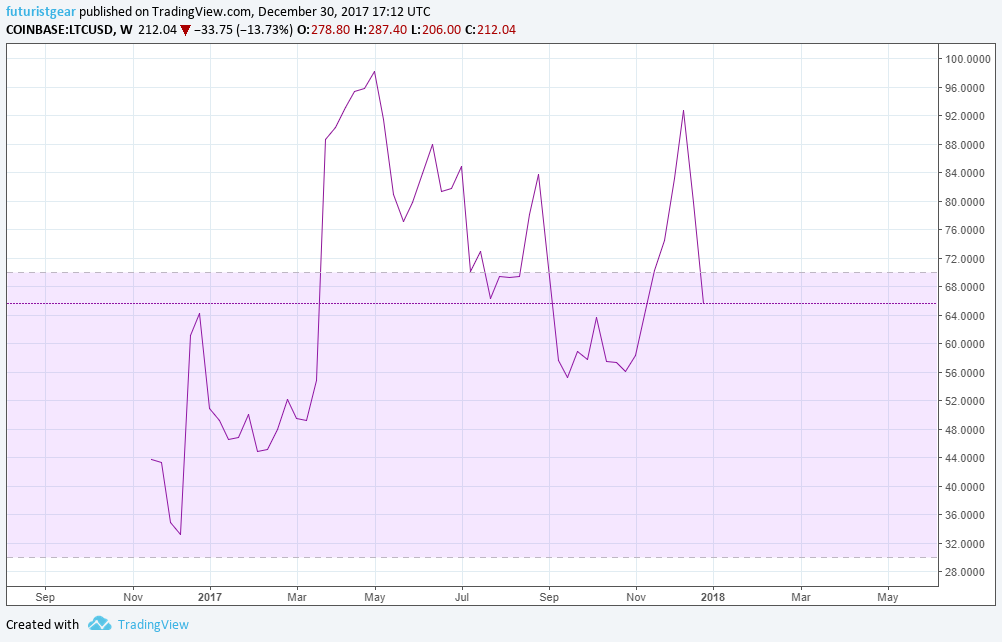 Despite that (and despite having limited data on the Coinbase chart), if we look at the LTC/USD pairing on Kraken, we can see that Litecoin is still looking stretched on the monthly timeframe: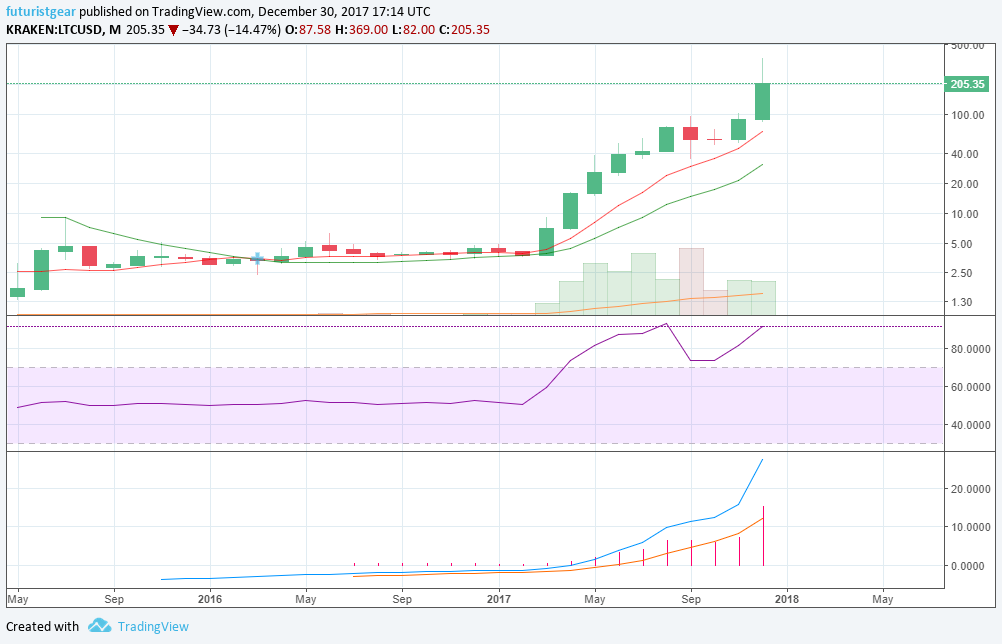 With that in mind, further downside could be possible, but I don't expect it to dip below $100.
As always, I could be very wrong!
Where do you think Litecoin is heading? Let me know down below!
Thanks for viewing!
---
For more great technical analysis and crypto related posts, see also: @toofasteddie, @gazur, @haejin, @ew-and-patterns, @pawsdog, @cryptomagic, @exxodus, @beiker, @allthereisislove, @lordoftruth, @masterthematrix, @cryptoheads and @tombort
---
Not intended as investment, financial or trading advice.
---