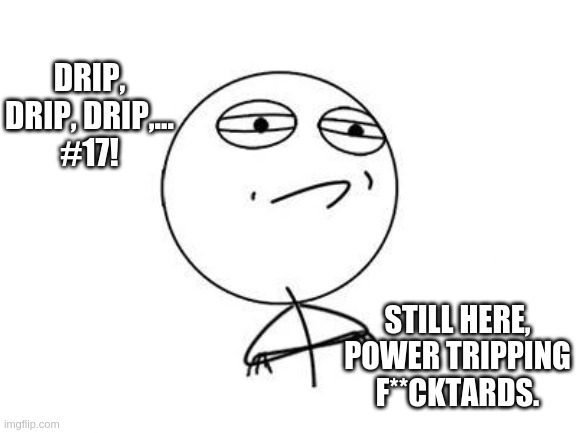 Yes, that is right, 17 editions of drip, drip, drip.
It seems the power trippers are not letting up.
The racists only lasted a few weeks, but @steemitblog and @justinsunsteemit are sticking to their guns.
No account for me, even though I did f**k all to anybody.
Wonderfully welcoming environment you morons have created.
My comments register, but can't be read.

I can show them to you, and where my readers can find them.

Don't get caught in the that drama, just greedy f**ks greeding on pennies from the poor.
Here is the link, if you want to look for yourself:
https://steemit.com/@freebornangel/re-nieuscarin-qeryqz.