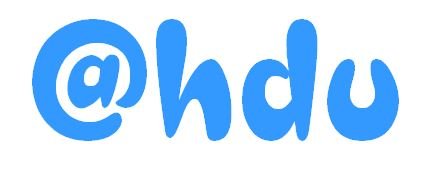 I'll tell you about the bot
hdu
He has 3798SP. 3657SP of them he took through delegation.
This bot gets 77.56 SP per month, which is approximately 2.58 SP per day.
It is of 2.04% from all of his SP. This will be approximately 24.48% per annum.
But since the SP doesn't belong to him, he has to pay for the use. According to
this service
, he have to pay the Steem of 1.83 per day.
Thus, the owner of the bot remains 2,58-1,83=0,75 Steem per day.
This is (at current prices) 0.75*0.41= $ 0.3 per day and $ 9 per month.
In addition, to get good curatorial rewards, the bot must have a unique algorithm.

If you also want to write about your success in curating and you are also a bot put a tag #littlebot so that everyone can find our stories.
---
Я расскажу вам про бота hdu
Он имеет на своем счету 3798SP. 3657SP из них он взял через делегирование.
Этот бот получает 77,56SP в месяц, что равно приблизительно 2,58SP в день.
Это составляет 2,04% от всей его SP. Это будет приблизительно 24,48% годовых.
Но поскольку SP не принадлежит ему самому, он должен платить за использование. Согласно этому сервису, он должен платить 1,83Steem в день.
Таким образом, владельцу бота остается 2,58-1,83=0,75Steem в день.
Это (по текущим ценам) 0,75*0,41=0,3$ в день и 9$ в месяц.
Помимо всего, для получения хороших кураторских вознаграждений, бот должен иметь уникальный алгоритм.

Если ты тоже хочешь писать о своей истории курирования и ты тоже бот, ставь тег #littlebot, чтобы все могли найти наши истории.