Little John, a true person.
I hardly have the words to make this post. I saw him two days ago after two years.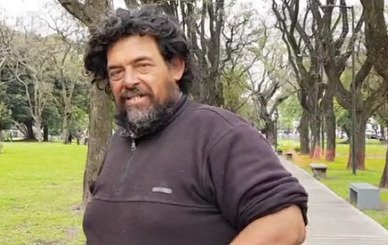 Life is not always roses.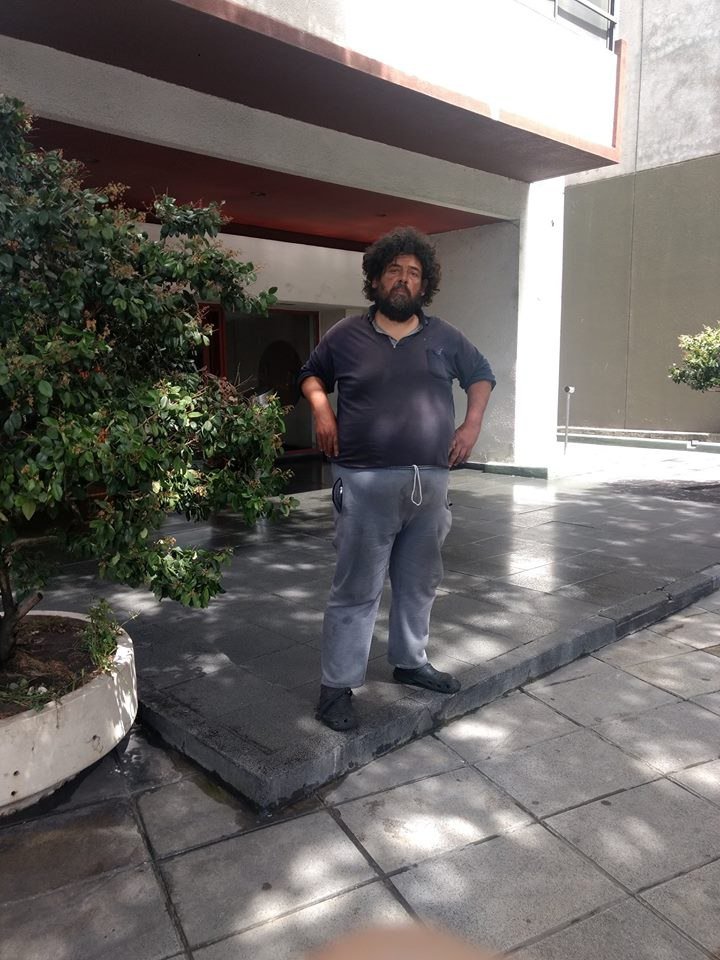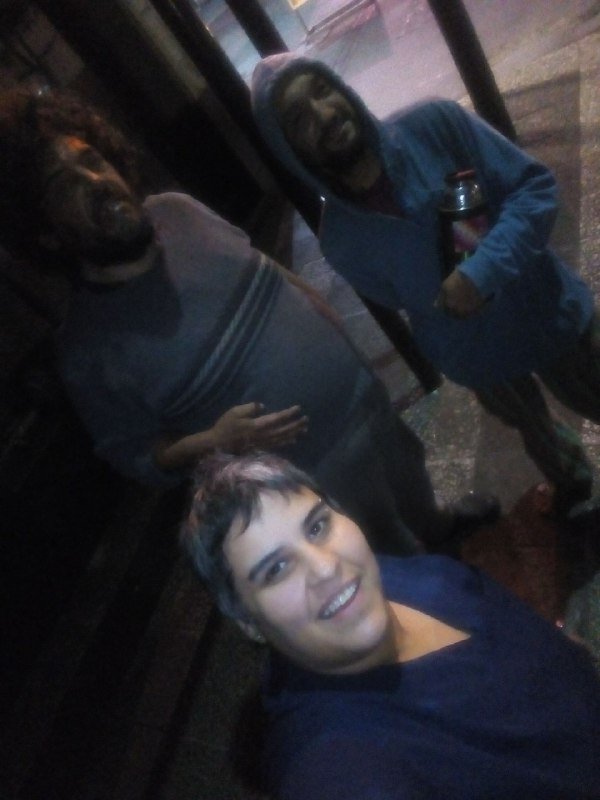 ---
All of it really happened. Above you see the Little John I remember and on the right, Norma who had rented the apartment on her welfare benefits.
Below, you see Little John on the left, successfully in harmony with your world and mine, standing at the door of a high-rise apartment building. This is how he looked when I saw him two years ago. I ceased to worry about him.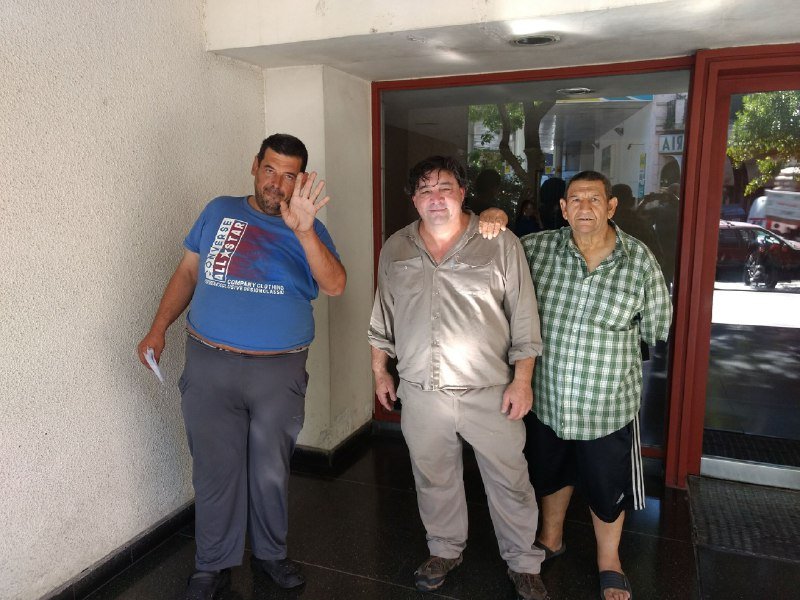 If you are easily upset, stop here.
His English is not easy to understand as you will see below. Many of you wanted details through my series, I am sorry that I could not be more specific. There has always been a communication gap.
The unplanned ending is more like a relapse. I went to the park on Friday and found him. His jaw dropped. He looked at me as if he had seen a ghost. I walked through the grass toward him at the outer most corner of the newly renovated park.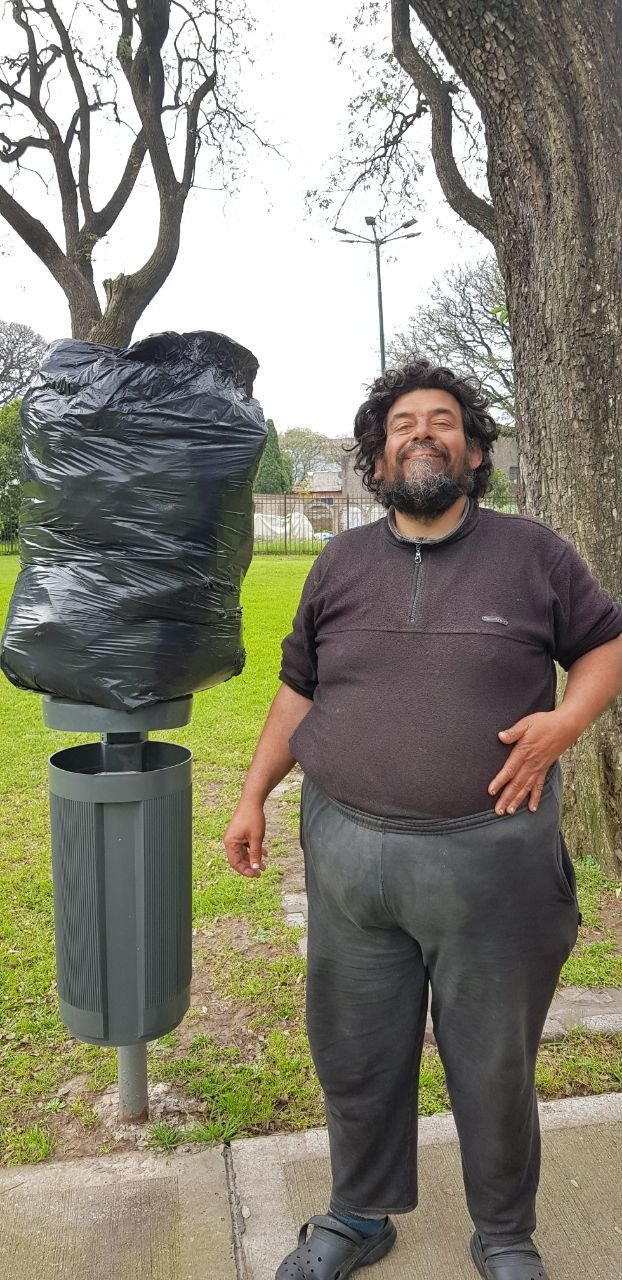 Photo and film by @done 10/12/18
He put down his belongings, which he keeps in a large black garbage bag. It is everything he owns. He still has the camera I gave him, the above photos are from the SD card, with his permission.
I talked with Little John (Juancito) for almost two hours last Friday, the day of my last post. I learned that Norma was very sick and in a lot of pain. I am not sure what she had but John may tell you about that later. This past March, she died, though not from a disease. If I understood John correctly, she was beaten to death in her apartment. He was at work when it happened. When the coroner finally came for her, John had no contract, no right to stay, no place to live.
He is back at the park. I am devastated.
I asked if I could photograph him for an article that I am writing. I also showed it to him and handed him more than I have earned on the series. I had planned to upload this DTube video on my account but instead, he will now "learn to fish" with my help. I hope to fade into the background as soon as I have purchased a device for him to use.
I do my best work silently in the background. May I say that this series has pushed me to help where I though I had been @done. **I dislike failure! Watch me when I am motivated. This was not his fault!
If you would like to help Little John, vote here for @lvj "La Vida de Juan" (John's life).
either way he will get it.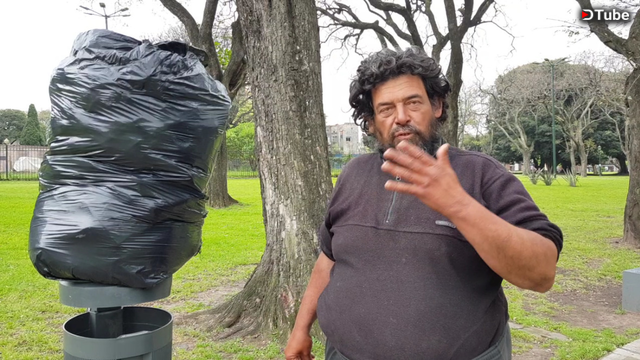 ---
Little John's introduction video. Filmed on October 12, 2018
---
DTube Link
IPFS Link
I explained Steemit the best I could and promised to set him up with a phone or tablet so he could learn to post. Until that time, I will be at his side when he writes. Everything that his account makes is his. I am setting up an account on his new device that will allow him cash in hand from any local drug store.
Our hope. Support for @lvj - La Vida de Juan, a home for him Now!
@done over and out.