So it's been 2 months since our last London Steem Meetup! Hopefully everyone's been taking it easy and recharging over the summer, and ready to come together with fresh energy..
After checking with some of the London Steem regulars about availabilities, here we are!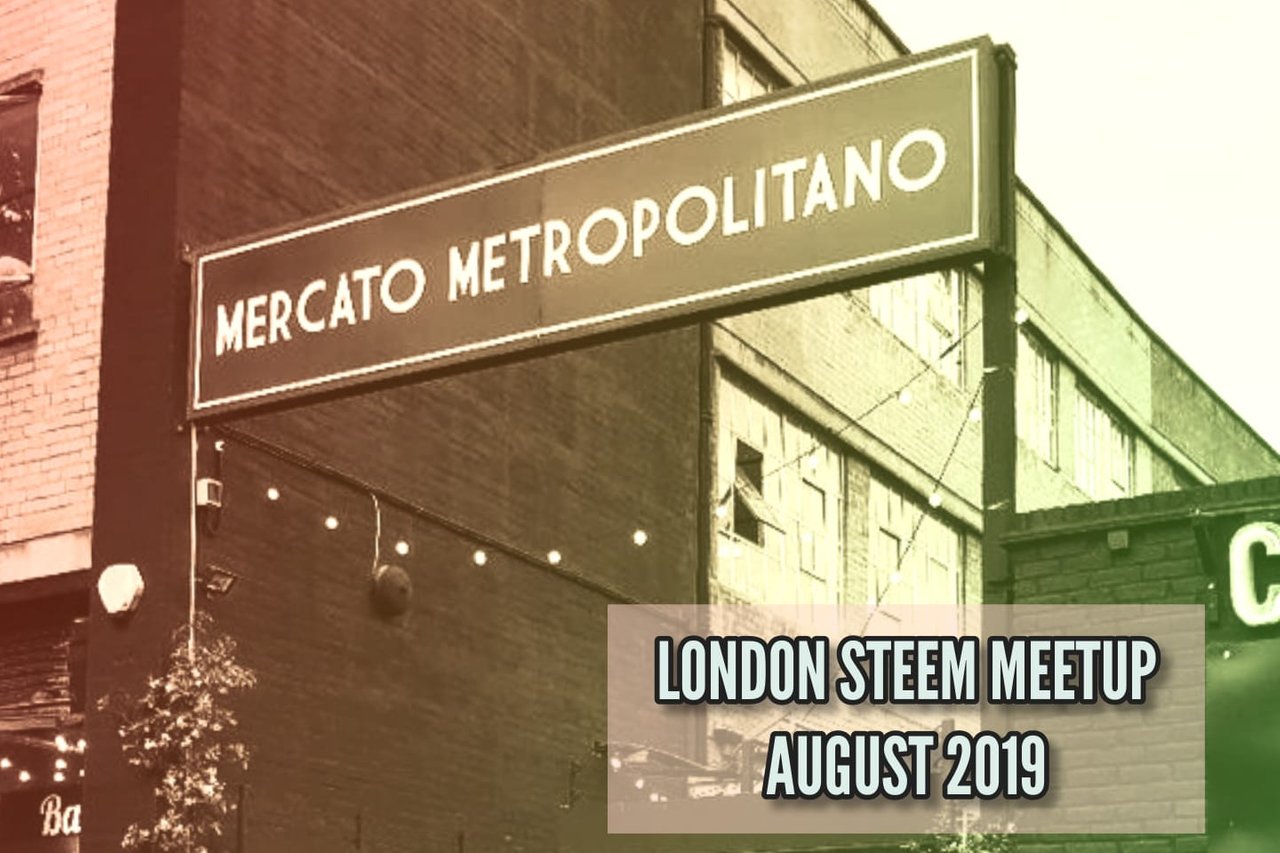 Our next informal London Steem Meetup is:
Date: Thursday 29th Aug 2019
Time: 4pm onwards, venue closes at 11pm
(very casual, come and go as you please)
Location: Mercato Metropolitan, Elephant & Castle
42 Newington Causeway, London SE1 6DR
Venue caters for all dietary needs
Nearest underground stations: Elephant & Castle station (5 min walk away) or Borough Station (6 min walk away)
---
Most, if not all of these peeps will be there: @adetorrent @colossus39 @dougalporteous @ezzy @immarojas @nanzo-scoop @rea @rod.crisafulli @steevc @susanlo @teodora @toolanm @ultravioletmag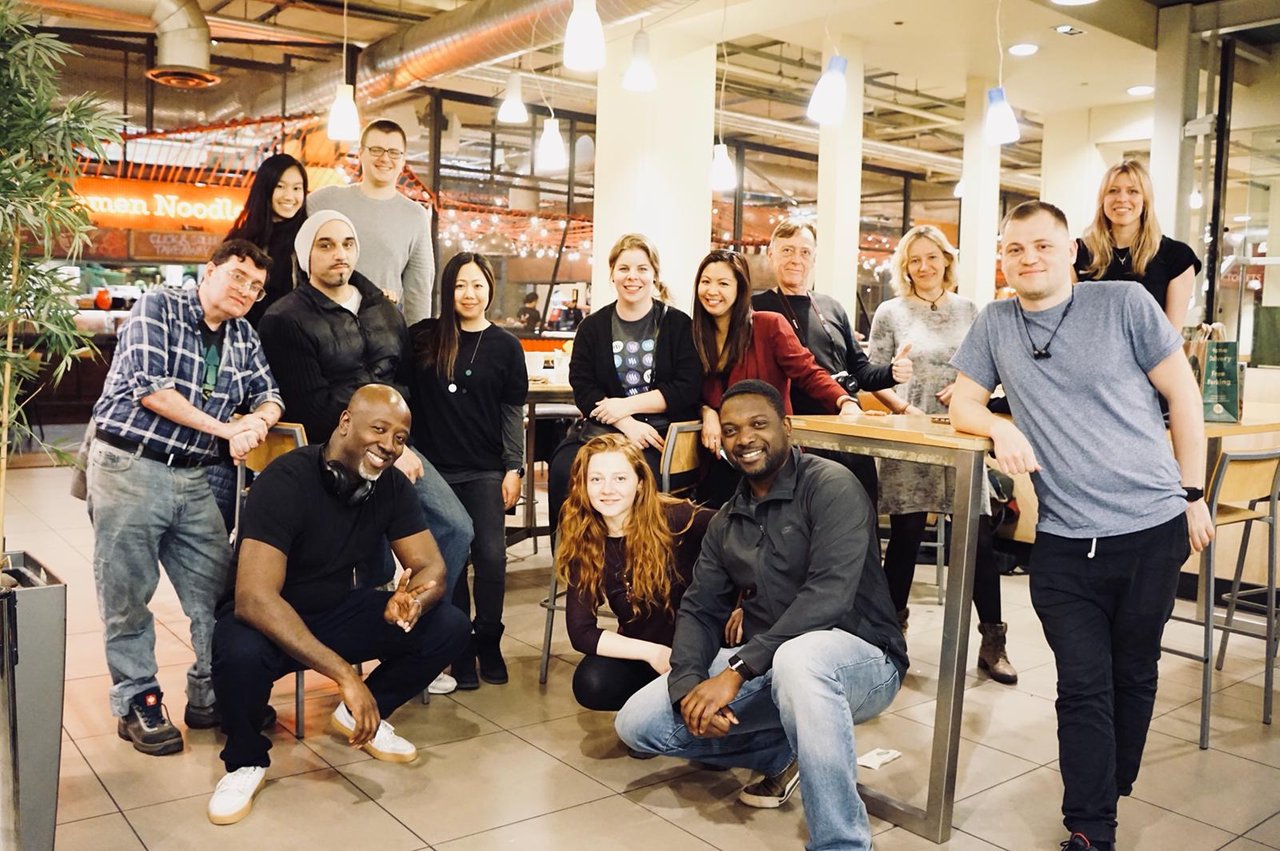 Taken at the Feb 2019 London Meetup, courtesy of @adetorrent
Tagging other London/Southeast peeps for interest:
@allasyummyfood, @andabout, @atomcollector, @blackrussian, @bleepcoin, @breadcentric, @buttpacker, @charitycurator, @cryptogee, @davewuk, @donatello, @donnadavisart, @dronegraphica, @earthkind, @eternalsuccess, @gillianpearce, @hockney, @hopehuggs, @ingaaa, @jameshsmitharts, @justyy, @kabir88, @lloyddavis, @lolzwithlisa, @maneco64, @marczanto, @markangeltrueman, @molometer, @nakedverse, @nickyhavey, @nonzerosum, @pjau, @robintherunner, @scalextrix, @sergiomendes, @shazza, @simonjay, @slayerkm, @stav, @steevc, @stimp1024, @termitemusic, @travelling-two, @winkandwoo, @yasminep, @zoltarian, @zool237, @revisesociology
---
This will be our first Steem meetup at this venue!
I found out about this place from one of the London blockchain events I went to. It is a really nice space (indoors and outdoors), very buzzing at night. There are bars and lots of different food stalls to try out!
Check out https://secretldn.com/mercato-metropolitano-food-market-london/ for more on the venue.
But I would say the coolest part is that it is also the headquarters of Craft Coin Company, so you can even buy great German Craft Beer or Gin cocktails with crypto there!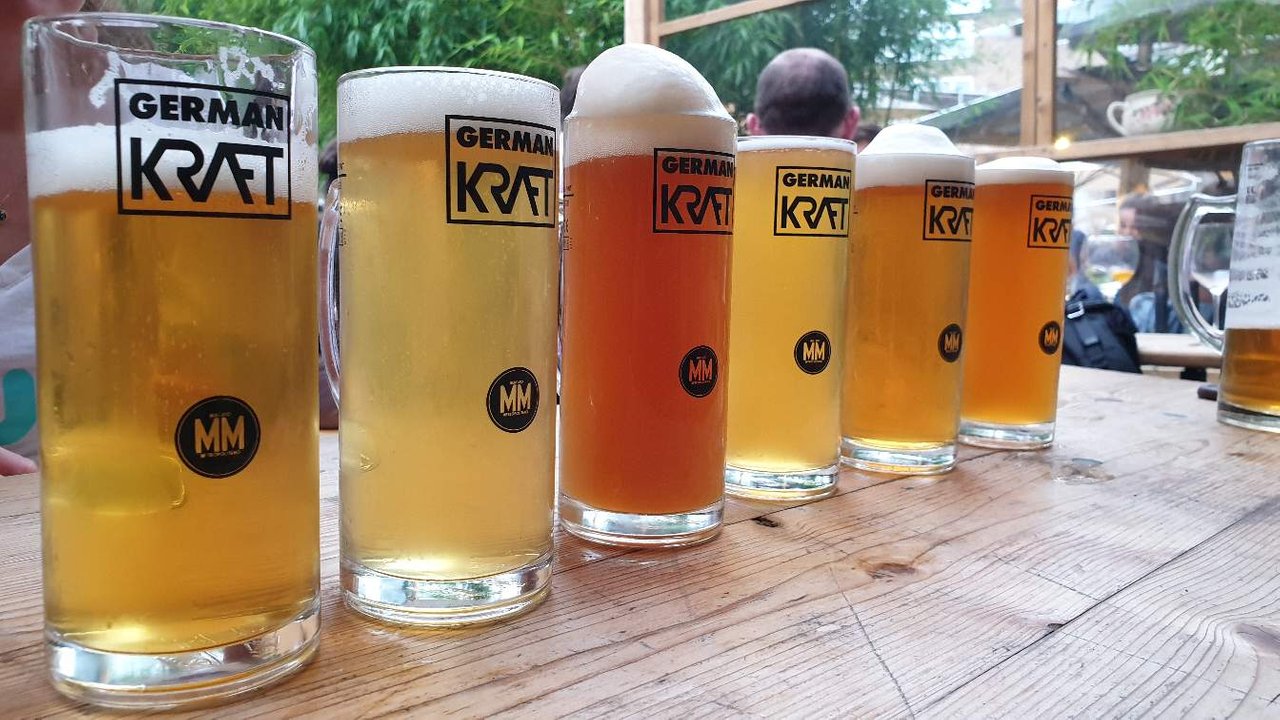 A taste test of the Craft Beers available there
---
If you're new on Steem or to the London community, or even just new to Crypto and want to come and learn more, come and join us!
Check out my post about our last London meetup in June!
You can even check out the video made by @dougalporteous and the video made by @rod.crisafulli!
We are a fun and chatty bunch (most of us :P), I can't guarantee you'll have an amazing time, but I'm sure we can make you laugh (or cry) at least once.
Comment and let me know if you can make it!
Or feel free to message me privately on
Twitter
Instagram
Telegram (@redrica)
Discord (RedRica#0895)
Hope to see you next week!
Much Love from Red