I am thoroughly enjoying the hustle to get out there and set up my rig to make these photo's.
I used a Nisi 10 stop filter/a 14mm-24mm lens on my Nikon D850.
The sun barely broke through the clouds this morning.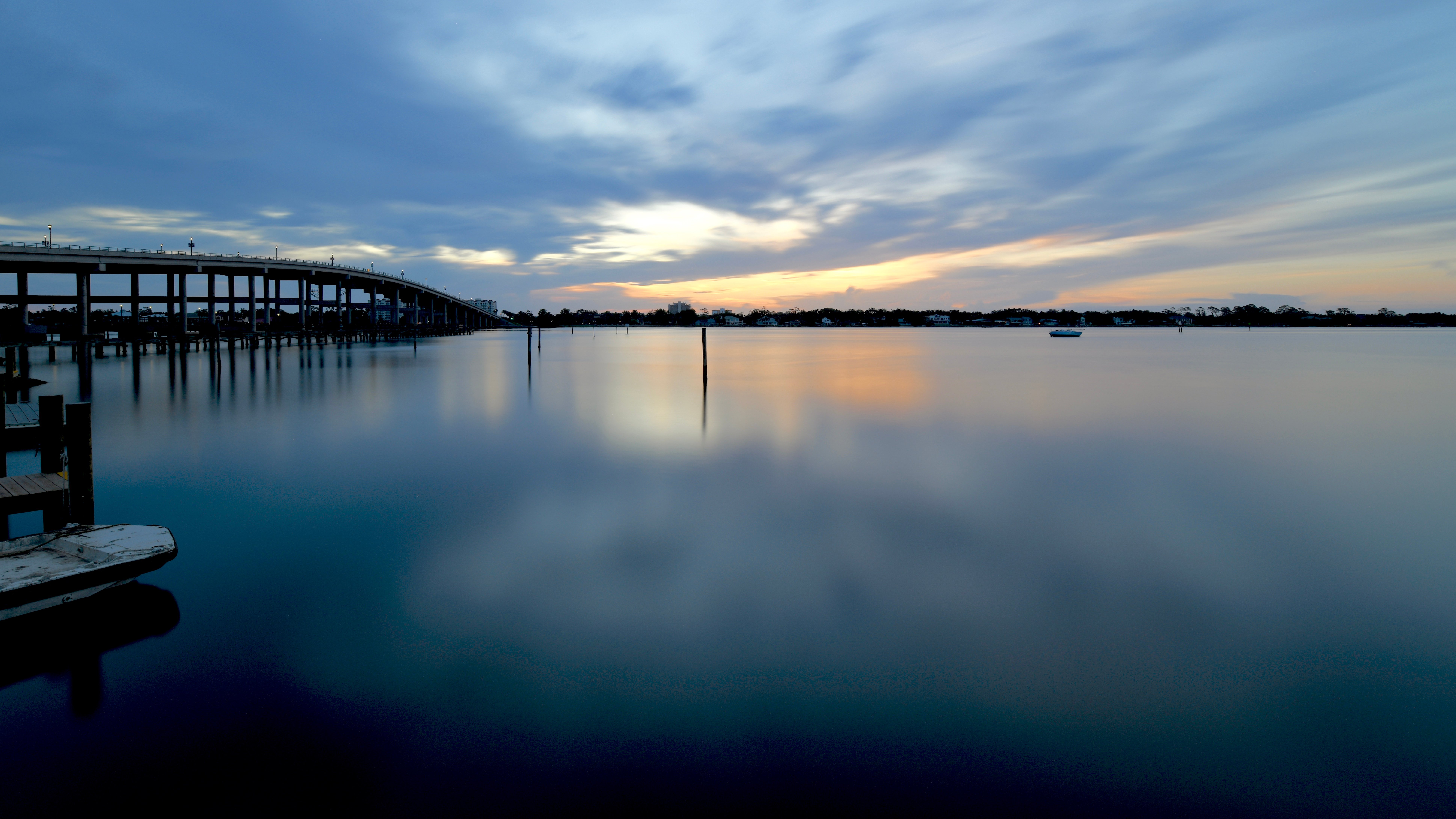 Halifax River, Ormond Beach, FL, U.S.A.
Thank you for viewing my photo's!
Peace ...