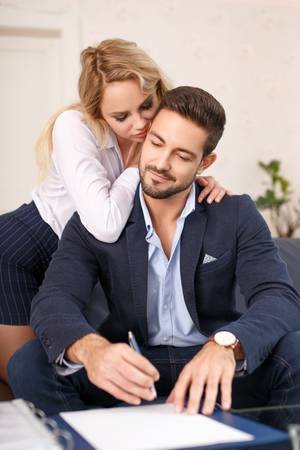 Don't come close to me was all she said when she realised that she is already bleeding from her nose. She cried aloud as Tony comes close to hold her to her close to him.
She had just stabbed herself after finding out that tony was cheating on her with her househelp. She bled seriously as she falls to the floor, then suddenly she woke up from a deep sleep. "She has been dreaming again". Another nightmare, it's the second one in the past 3 days and she was panting seriously.
Tony on hearing the unusual sound from the wife quickly woke up to find his wife in a terrible state.
••••What is the problem•••• he asked quietly pulling her close to his chest, trying to console her.
The same nightmare again, but this time Scarry. She cried.
Can I asked you a sincere question tony? What is the question tony asked, with a shock on his face,
Tony are you cheating on me? If I found out you are, I will kill you together with myself.
Tony held her arm so tight,
I am not cheating on you and will never cheat on you my love, how will I hurt the most amazing thing in my life.
Sandra was filled with love like never before.she held tony close and kissed him passionately, her lips was tangling in his when she yearned "I love you with my life tony"
Tony on kissing the wife lost it and took off her nightie, and they both made love and had a very hot round of sex.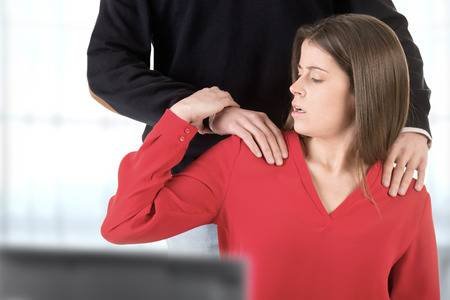 Tony was at his office, and the first person that approached him was Lina his secretary with a file, he has been secretly crushing on her but the self control of having a wife helped him to stay away to the best of his knowledge.
-------The file is ready Lina approached stretching a file towards him-------
She is on a black suit and a hot mini skirt. And tony is looking even more confused as he said "tell them the meeting is by 2pm.
Sandra has been very busy with the house chores after doing laundry she made lunch cos she felt her husband will be back pretty soon. She had her bath and was ready for another good time with her hubby.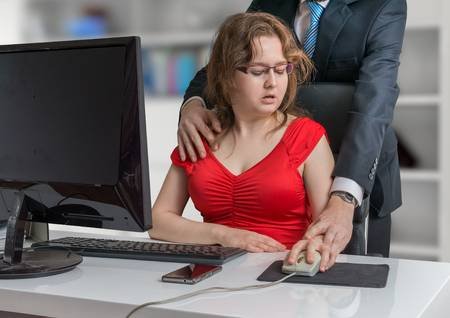 Tony on the other hand was having a meeting at the office that he forgot about the lunch, the meeting ended by 5pm and Lima was busy packing up stuffs and tony couldn't resist his hot secretary as he grabbed her and carresed her waist and waist. He found lima unresistable.
I thought you have been avoiding me before said Lima
Lima kissed tony and he was vibrating as she kissed him closely. She kissed her neck and was running her hands on his chest as she unboton her shirt. Tony runned her hands through her chest, he took off her jacket and it was remaining her sexy singlet, and he was carried away as she runned his hands inside her bra to locate her breast. She moan for more as she unzipped his trouser passionately. They where passionately involved in the show and forgot they where In the office and both carried away by extreme love making.
Meanwhile Sandra was so worried that her husband didn't come for lunch that she have to call him, his phone was switched off and it even got her more worried. By 3pm she went to the movies to see a movie to help her calm her nerves. After the movie Tony's phone was still off, and she decided to check the office. When she got there she realised her husband's car was packed outside so she knew he would be there.
All staffs are gone so what would be keeping tony at the office till this time she thought. She started having a different feeling when she was approaching Tony's office. From the outside she was hearing moan of sex and she tried to open the door gently but the door was locked. But luckily tony had given her the spare of the keys to his company cos she comes on an emergency when tony ks away but never been there uninvited.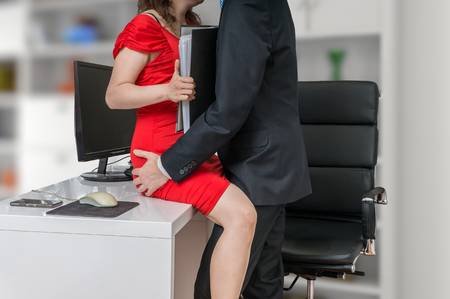 She listen close as she heard a female voice saying..... Do it header yes please... She was heartbroken as she finally unlocked the door and gently opened the door to behold her handsome lovely wedded husband making out with the secretary. They where shocked to have turned to see who they have around.
To be continued.