As much as I want to love Steem, there's always that little voice off-camera telling me : "No. Don't spend more money on that shitcoin". And even though I should listen, I still invested yesterday. I'm now at 500SP.
Oh well I say to myself, at least they have a community - pretty small I agree - but very interesting and diverse.
We even get to have some drama here and there which is kinda fun to watch. And then we have some devs ready to make this place better with cool dApps.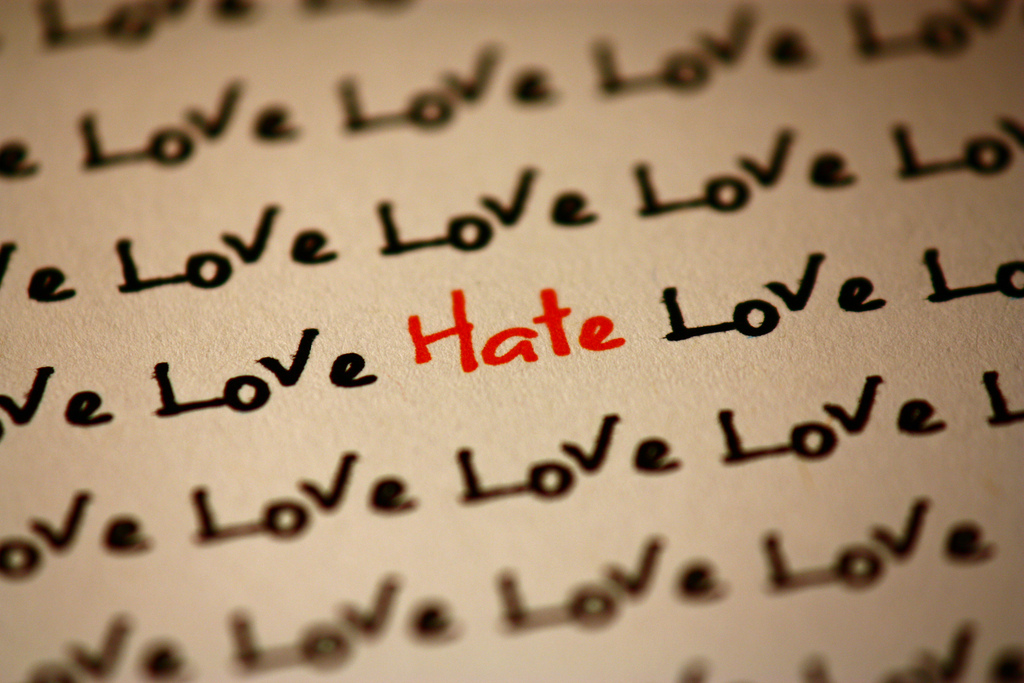 Love and Hate by Dennis Skley is licensed under CC BY-ND 2.0
The death of Steemit.com?
Steemit will soon die when SMTs get released. A view of ALL Steem data? No thanks. Soon I'll want to only see posts according to my own interests. If microblogs are my thing, I'll use that app, else that other app.
But yeah, I don't put all my hopes into SMT's either because... well you know. But you know what got me thinking more seriously about investing? @steemitblog showing an Agile Burnup at last!
Now THAT, my friends, is transparency!