Real love never dies,
not even after death on earth.
Love is eternal.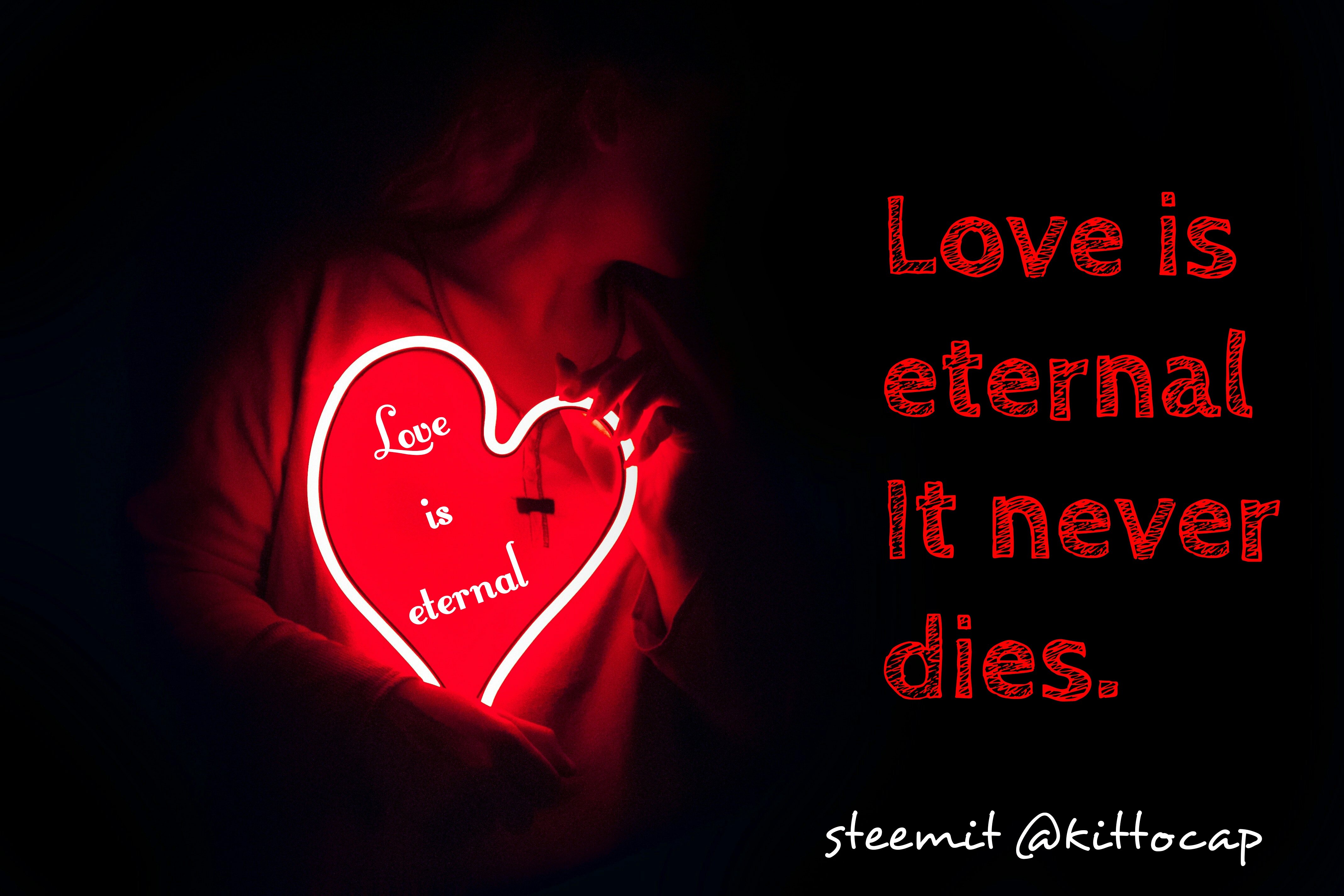 Source
Eternal love is the truest and the most purest form of love. It is hard to find but never dies. It is the most powerful force in existence. It is the master key that opens the gates of happiness. Eternal love is like a beautiful flower which We may not touch, but whose fragrance makes the garden a place of delight. To me, eternal love is a bond that can't be broken or diluted.

Thank You
Please Upvote & Support