THE IDEAL, THE DIVINITY, THE HIGHER POWER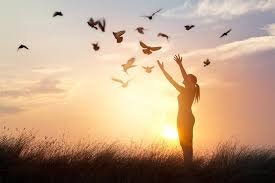 Inspired and created: Gary King
I shall start with something somewhat non-provable and theoretical, and I believe it can be the basis for a rational understanding of morality. While I relegate religious things to a minor role, I understand for many persons they are central, the start of talk of morality. I personally do not like much of what organised religions are doing to people. So, if anyone wishes to bend this and magnify these thoughts with deeply religious ones, that is fine. I'm not quite in that mindset at this time.
I believe there are two fundamental moral forces in the universe. They can be demonstrated, nurtured, instilled, and worked with. They can be proven, although perhaps with the use of more techniques than strict physical science would allow. They can motivate a person to be better.
These forces are Truth and Love. As I grew up and had Catholic instruction, I was told that God is Truth, and God is Love. So, in a sense, I am talking here about God. But I prefer to call it the moral forces, and I think any religion can have names or persons attributed to them.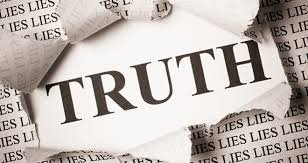 TRUTH
Truth is able to be demonstrated or proven. Physical laws are an example. So are social laws or dispositions. For example, if I say, "People like to be loved", you can find a measure for that, see how many of a sample that applies to. Human rights are written into laws, but they are not innately, physically true. Nevertheless, most people want a world where human rights are respected and nurtured. You can define human rights, you can have laws and treaties about them, and you can monitor compliance by governments, businesses or people.
I submit that while we can learn more and more about the truth of matters, we are only approaching knowledge about truth, and never quite grasp it all. Part of truth is that a car crash can injure people. Another part is that car crashes have causes, and are due to behaviour. This may be open to interpretation, although we have laws about some of it (regulations, do not drink or talk on cell phones, etc.). Some might say that the use of mass transit is a higher truth or level of sanity, than individual cars. Anyway, we are obligated, and rewarded, when we question reality, as well as motivations and intent, and strive to learn more, expand our concepts of truth, and act on what we learn. We are all fallible (even the Pope), and we strive for truth, and should keep on striving. We also should be open to hearing what others say is true. I say, between me and any other person, truth is somewhere in between. We both have something to say.
So Truth is an ideal – A perfection. We can understand parts of it; we can extend our understanding, yet we should be prepared to be surprised, to learn new things all the time. One art of living is to stay cheerful and productive despite the things we learn about greater truths. Perhaps the greater truth we learn tomorrow will allow us to grow, and benefit from what we have done today. We can devise tests to learn more about truth.
The opposite of Truth is also real: Lies, Falsehood. In our lives, we can promote and share Truth or Falsities. One moral value is to always choose to tell the truth. It's a good way to be able to sleep at night. You can imagine telling "white lies" to spare another's feelings, like, "your shirt is nice", when you are thinking, "your hair is really messy." Hopefully, we can go through life with 98% Truth-telling. We could even lie to divert a murderer from accomplishing his mission. That would be correct behaviour, but we can agree that it might be a lie. So, Truth is not absolute. Yet it still is a critically important moral value. We can't make much progress without it.
Clearly, we need to live our lives to substantially promote Truth. It is the basis for progress, and for advancement of civilisation. Children need to be taught about it, and learn to do it, even if it hurts. Adults who have trouble with it, have very troubled lives. Let us promote it nearly all the time, and rejoice when it grows. And let us be truthful to ourselves.
LOVE
The second major force is Love. It too can be proven, by our actions and affections. You can love a pet, just as you might a close person. Love motivates us to help others, and ourselves. It tells us when to act and how much to act. It allows us to move beyond physical laws and constraints, and make efforts to "help" people. All time-tested communities are based on Love. Without it, people do not feel secure and hopeful. Families should be based on Love.
Love needs attention. Every day, you make choices and these usually increase or decrease Love. Love has an opposite: Hate, dislike. Often we know which way a particular action will result: more love, or more hate. Sometimes results are unforeseeable. If we communicate with each other, and acknowledge our emotions, we can learn if something is increasing Love or Hate.
Biblically, the concept of Love is more from the New Testament. God loved us enough to sacrifice his son (although he was rather mean to the son, no?). Christ said, "Love your neighbour as yourself". That is much more than the Golden Rule: do unto others as you would have them do unto you. Under the Golden Rule you can build a fence, physical or metaphysical, between you and a neighbour. Under the admonition of Christ, you should not have fences to keep others distant. Then, Christ said, "Love your enemy." This is truly an amazing thought. Followers of Christ should demonstrate only Love to enemies, and thereby win them over. I would submit that modern, "Christian" societies do not live up to either of these thoughts well, or even as well as Buddhism and other religions.
I personally think that the life of Christ is the best model for human conduct, and his messages are the best for being a good person. I am hesitant to call myself a "Christian" for two reasons: I doubt I have the courage to live fully as his model, but also, many folks who insist they are "Christian" do not act like him at all. I cannot prove that he did miracles, or that he was the son of a supreme being. I do believe his general reported life is the "Way" to live optimally, and to encourage us all.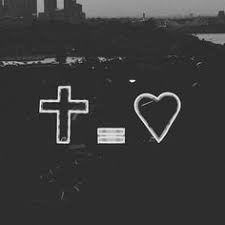 ---
Thank you for reading the entry.
May God bless you.
Love,
Leah