They say, finding a partner is easy nowadays because of dating apps and social media. Have you tried it? Lol. I don't know how it works because I haven't tried it and I'm far from giving it a try. I know lots of people use technology to find partners but here's one man who does his search for a partner in the most grandiose way one could ever imagine.
There's this popular old line of suitors where they say they'll give you the moon and stars. We all know that's impossible because San Goku can do that or Madara. And earth will explode and crash if it goes anywhere near another huge astronomical entity because of gravity, energy and other scientific and astronomical reasons I cannot further explain because I am not an expert in those fields. One thing is for sure, it's dangerous so if someone told you they'll give you the moon and stars, leave them. Just kidding! 🤣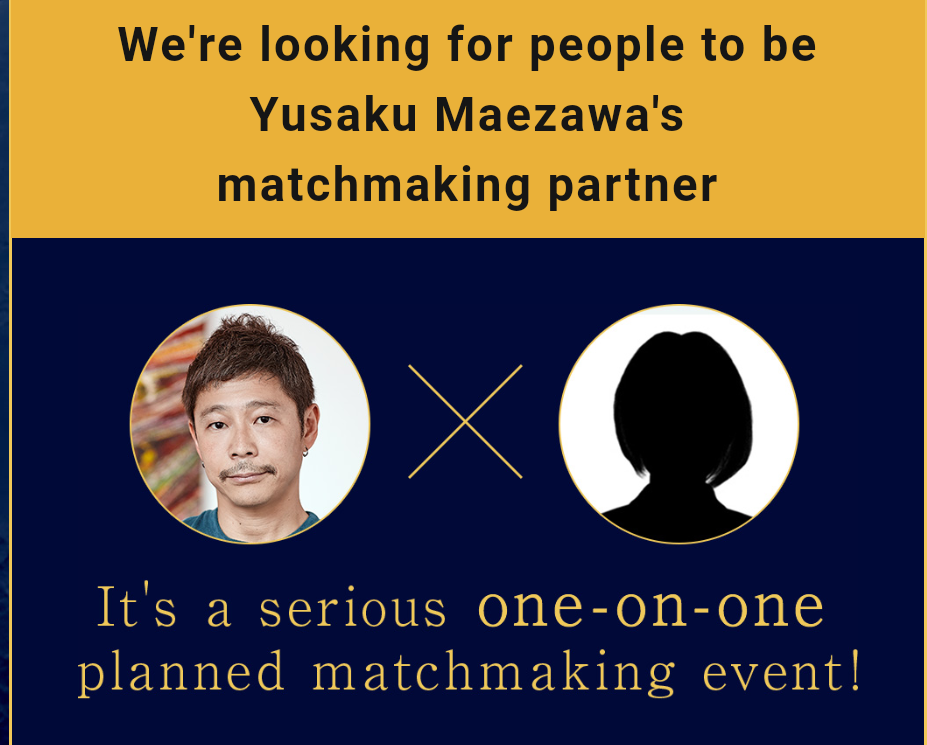 Here's a more realistic suitor you can find. Yusaku Maezawa. A lot would promise you to catch and give you the moon and stars, but this man Maezawa is the rarest of them all because he promises you to bring to the moon and experience the outer space! Yusaku Maezawa is a 44-year-old Japanese billionaire, who finds himself worried and lonely so he is on a quest to find his life partner through inviting a woman to join him explore the moon. The search will be documented on the program Full Moon Lovers aired at Japanese tv network AbemaTV.
For the criteria, one must be:
At least 20 years old, happy personality or optimistic, must be interested going to the space, etc.
I think they accept applications from all over the world but I believe this is perfect for Japanese women because I've read somewhere that Japanese are so focused working that finding a partner is not their top priority that's why their population is beginning to decline. At least there will be one less Japanese single women in their country.
Imagine.. having a love life and exploring the moon. Relationship goals and Travel goals. That's hitting two birds with one stone!
I wonder how many applicants will there be for this search and who will be the lucky woman Maezawa would pick.
The deadline was an hour and a half ago. (I was supposed to post this last night but esteem is having problems. 😆
Good luck to all applicants!