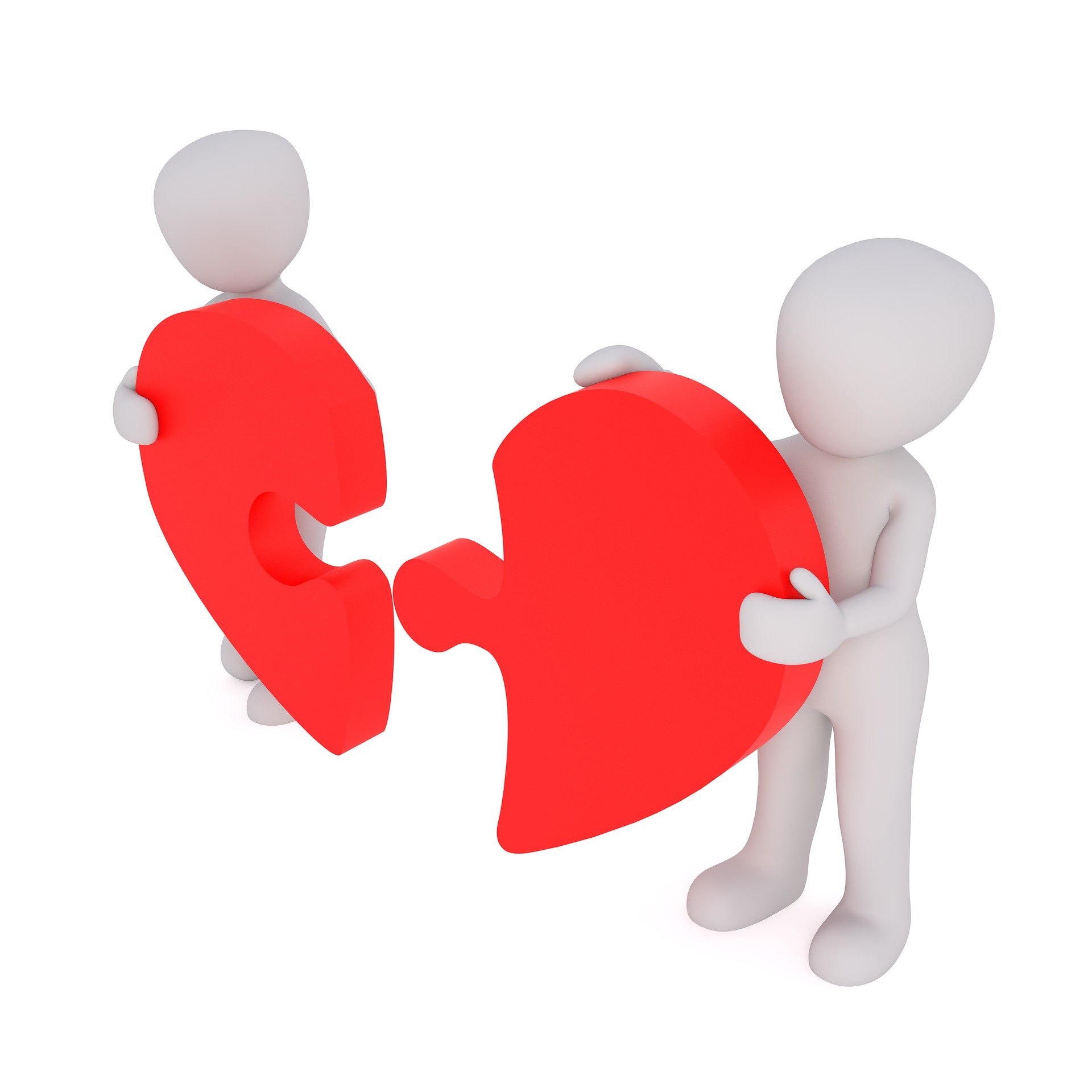 Guys, being in a long distance relationship is hard. And most of us will experience its dubious joys at one point or another -- a recent study shows that at least 75% of relationships in the United States have gone through a period of long-distance at some point. I was reflecting on my own relationship recently, and while I'm certainly no relationship guru, I would round up my thoughts in a list in hopes that someone might find it helpful. If you are in a long-distance relationship of your own and have any thoughts or tips to share, or would just like commiserate, then please leave a comment below!
1. Communicate
Figure out your and your partner's preferred forms of communication. Between video chat, phone calls, text messages, email, and snail mail, there is literally no excuse not to have good communication with your long-distance buddy. Choose a couple forms of communication that work best for you (video chat and text message are a good combo, if you're feeling overwhelmed by the choices), and then try to have some kind of contact with your partner every day.
2. Be Flexible
There are a lot of rules online for how to date someone long distance. You can easily find lists (similar to this one!) which tell you to video chat every day, or text good morning and good night every day, and so on. But the reality of life is that every relationship is different. Consider how busy you and your partner are, your schedules (and the time difference), and how often you each need to communicate with the other to feel cared about and secure in your relationship. Talk to each other about the daily stressors you face and your needs in the relationship — and be aware that these can change over time. If you're open and honest with each other, you'll naturally fall into patterns and routines that serve both of you well.
3. Cultivate Trust
Trust is the foundation of all long distance relationships. Think hard about what you need to feel absolutely secure and trusting of your partner — and then communicate it to them. If you ever feel your trust in each other dissipating, openly address it and see if there's a way to adjust patterns or behaviors to cultivate more trust. Trust is a top priority in long-distance relationships, so make sure it doesn't fall by the wayside.
4. Be Independent
Make sure to live your own life while you have a long-distance relationship. Not only does it distract you and make the waiting and separation less painful, it's simply a healthier way to be in a relationship. Value your friends, your work, and your activities outside your long-distance relationship. Make sure that your partner respects the time you set aside for these things, and do the same for them.
5. Advocate For Your Needs
Understand that a large amount of our communication is nonverbal and body-language based, but almost all of your communication with your partner will be verbal, or word-based. This means that your partner is going to have a much harder time picking up on nuances in your communication (so if you prefer to hint at things or be passive aggressive, you may want to adjust your approach in a long-distance setting). If you want or need something from your partner — whether an apology, a timely text message response, more frequent video chats, or something else entirely — then ask for it clearly. Even if your partner is a mind-reader in person, they're going to have a much harder time reading your mind when you're far away. So skip the angst and misunderstandings, and do yourself a favor by directly advocating for your needs.
6. Know the Next Time That You Will See Each Other
This will depend on your schedules, financial situations, and the sheer number of miles between the two of you, but try not to leave visits up in the air, especially if you see each other infrequently. Knowing the next time that you will see each other makes long-distance easier to tolerate, because you know for sure that the time you are apart from each other is finite.
7. Find the Upside
There are a lot of downsides to being in a long-distance relationship, but if you only focus on those, it's just going to make it harder to tolerate. Instead, consider the upsides. For instance, long-distance allows people to be independent and focus on their own lives and goals while still experiencing the emotional support system that a relationship provides. It often strengthens relationships by improving a couple's communication skills. It also makes the time you spend together so much more special, and it makes you more grateful for the time that you have with them. It lets you know that your relationship is strong — think of long distance like a stress test for relationships. And finally, long distance is letting you remain in a relationship with a wonderful person.
---
Image provided by Pixabay.