Have you ever tried to climb the stairs to heaven? The main thing here is that you do not feel dizzy and that someone up there is waiting for you. They are always waiting for us there. But do not rush there. In the sky you can go down the stairs ... down. And I invite @tobetada and all the Love The Clouds Contest participants with me.
---
---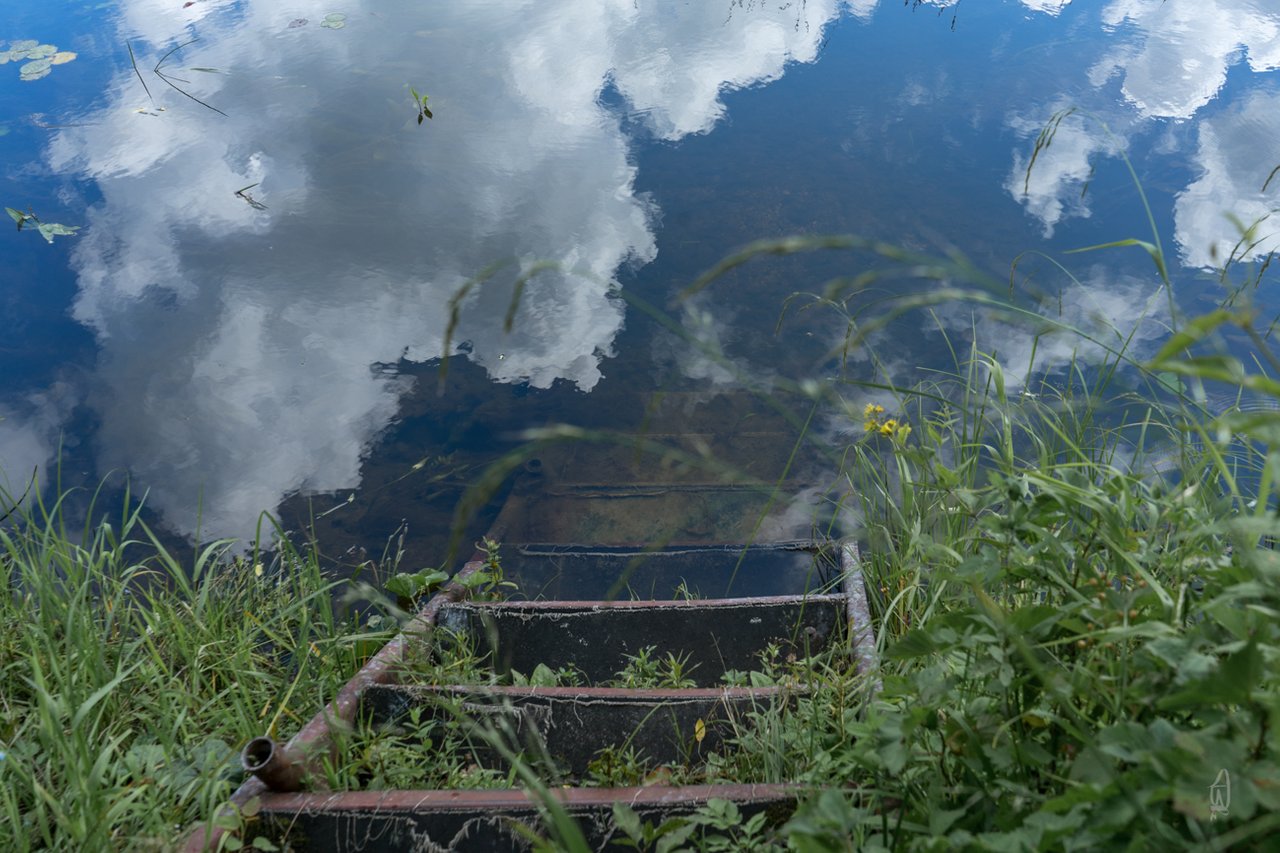 ---
---
Вы когда-нибудь пробовали подняться в небо по лестнице? Здесь главное, чтобы не закружилась голова и чтобы там наверху вас кто-то ждал. Там нас всегда ждут. Но не стоит туда торопиться. В небо можно спуститься по лестнице...вниз. И я приглашаю с собой @tobetada и всех участников конкурса Love The Clouds Contest.
---
---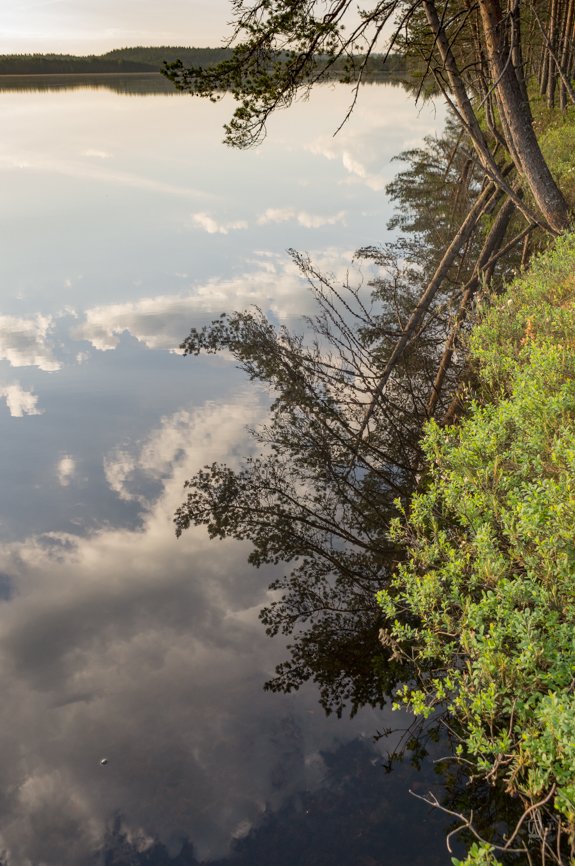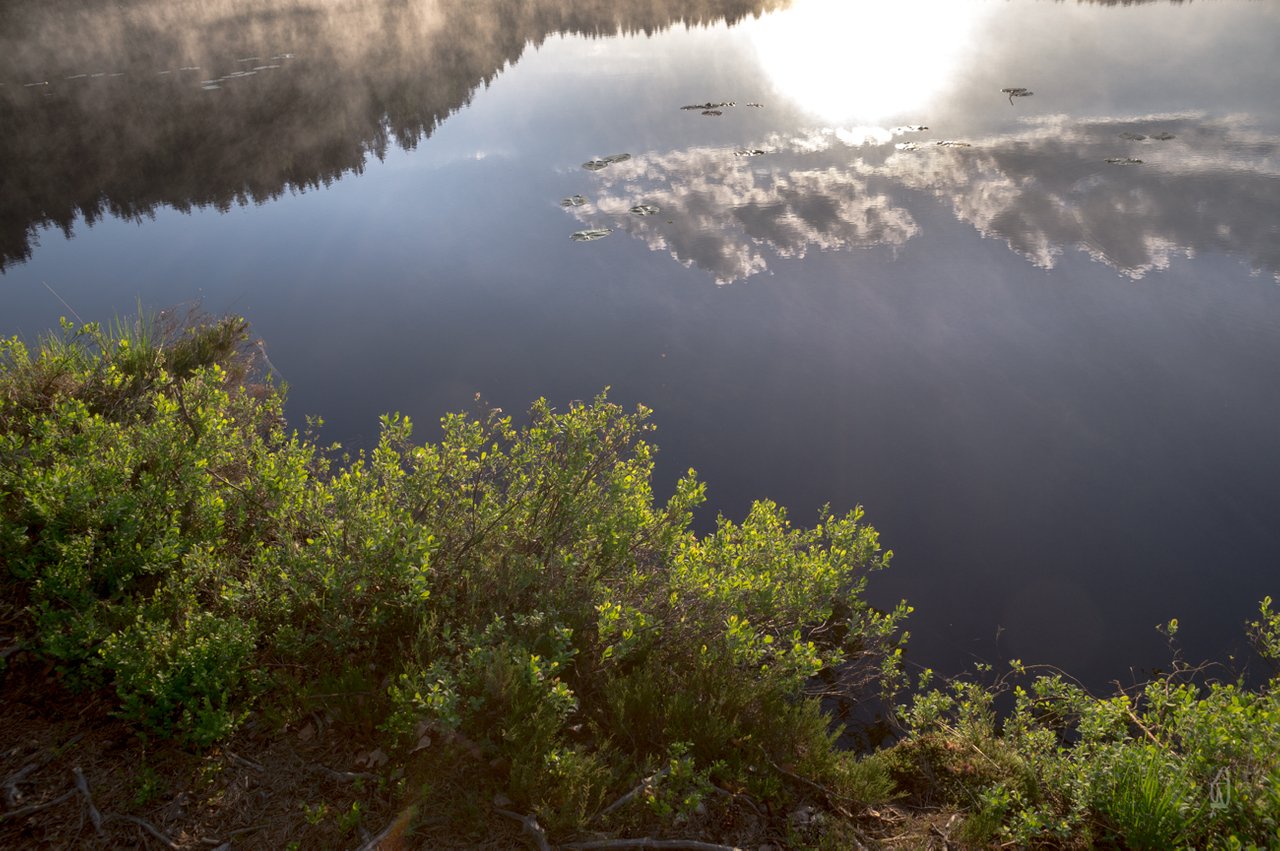 Можно долго смотреть в небо и разглядывать облака. Они бесконечно меняют свою форму и цвет. Если вы рассматриваете облака в отражениях на поверхности воды, то они уже другие. Они становятся не такими лёгкими, как в небесах. У них появляется другой объём.
You can look at the sky for a long time and look at the clouds. They endlessly change their shape and color. If you consider clouds in reflections on the surface of the water, then they are already different. They do not become as light as in heaven. They have a different volume.
---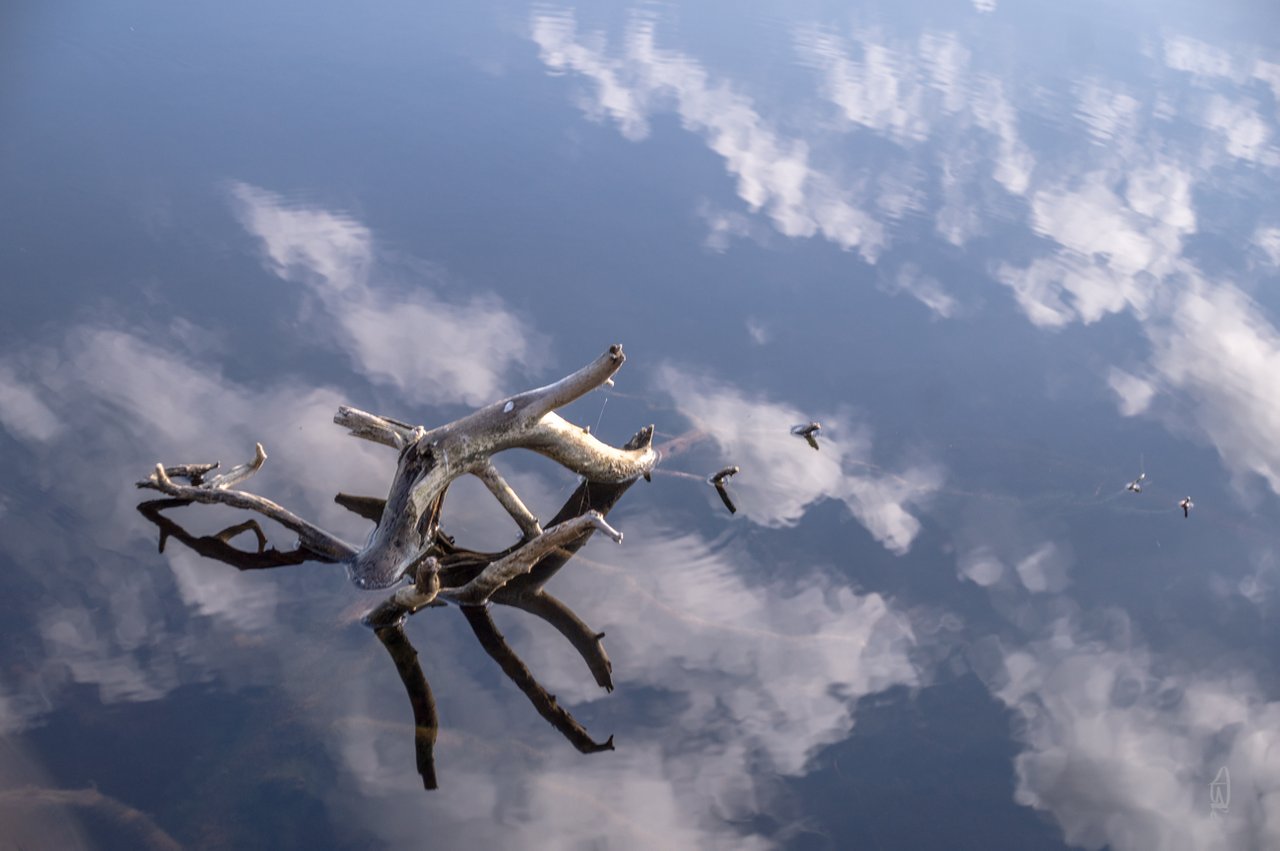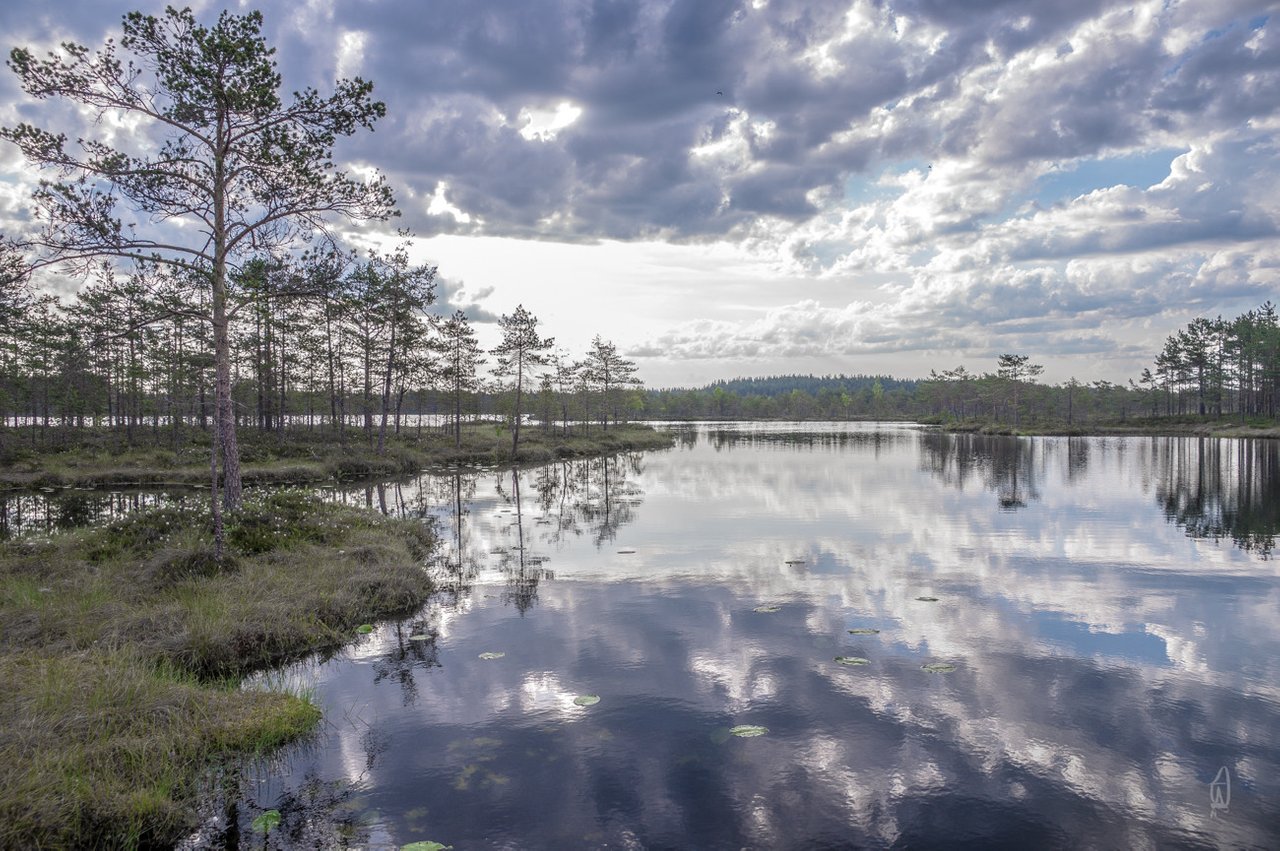 Самая первая фотография, это отражение в водах реки Логовежь летом этого года. Лето...лето... теперь это звучит как волшебная магия.
Всё остальное я снял на лесном озере. Это было прохладное летнее утро.
The very first photograph is a reflection in the waters of the Logovier River this summer. Summer ... summer ... now it sounds like magic magic.
I removed everything else on the forest lake. It was a cool summer morning.
---
Daily photo chronicle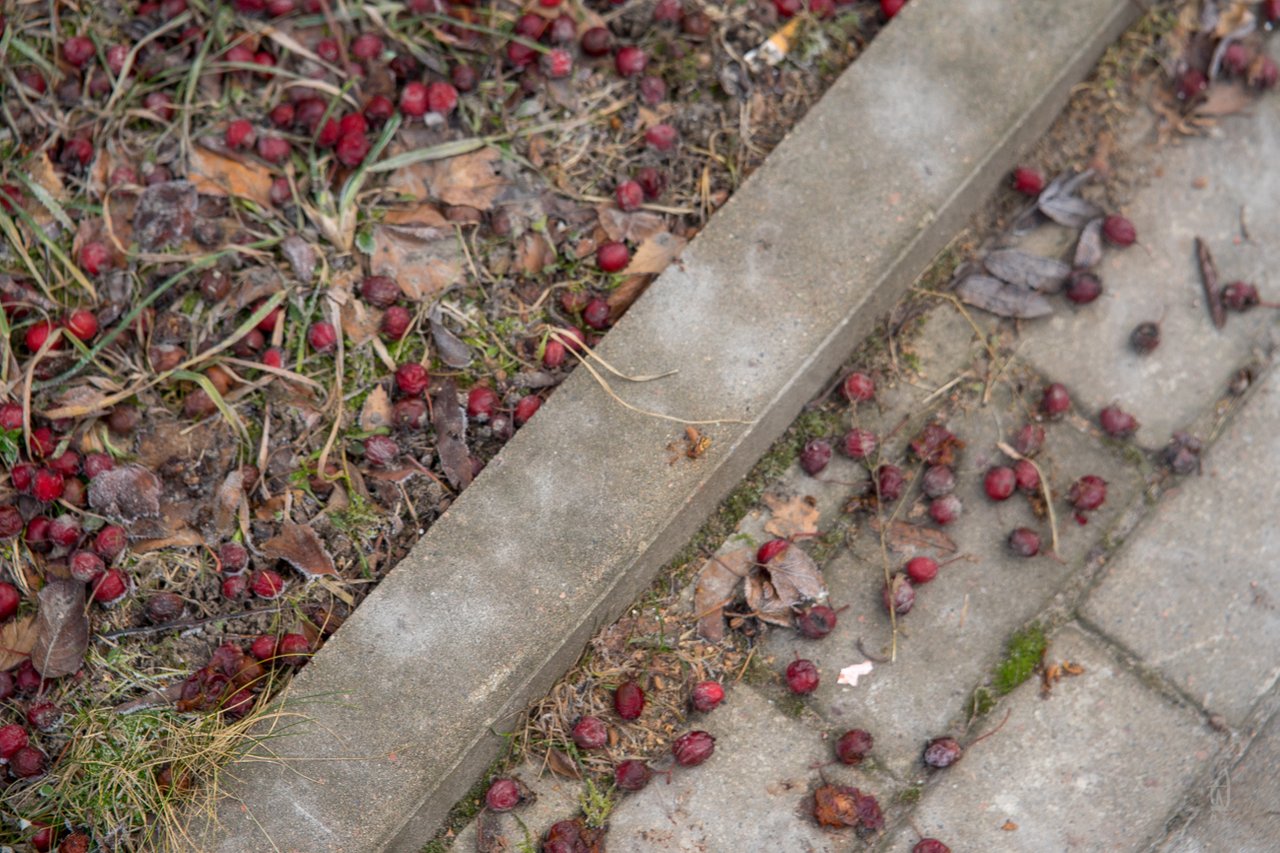 ...
---