Hi there my friends! I wish you all a wonderful day :)
Today I'm coming back with a new entry for the Love The Clouds Contest hosted by @tobetada, as I couldn't wait to share a new cloud picture with you guys and I'm also hoping to see everyone else's entries for this week!
This time, I bring you a very beautiful photograph I took some months ago at my dad's hometown: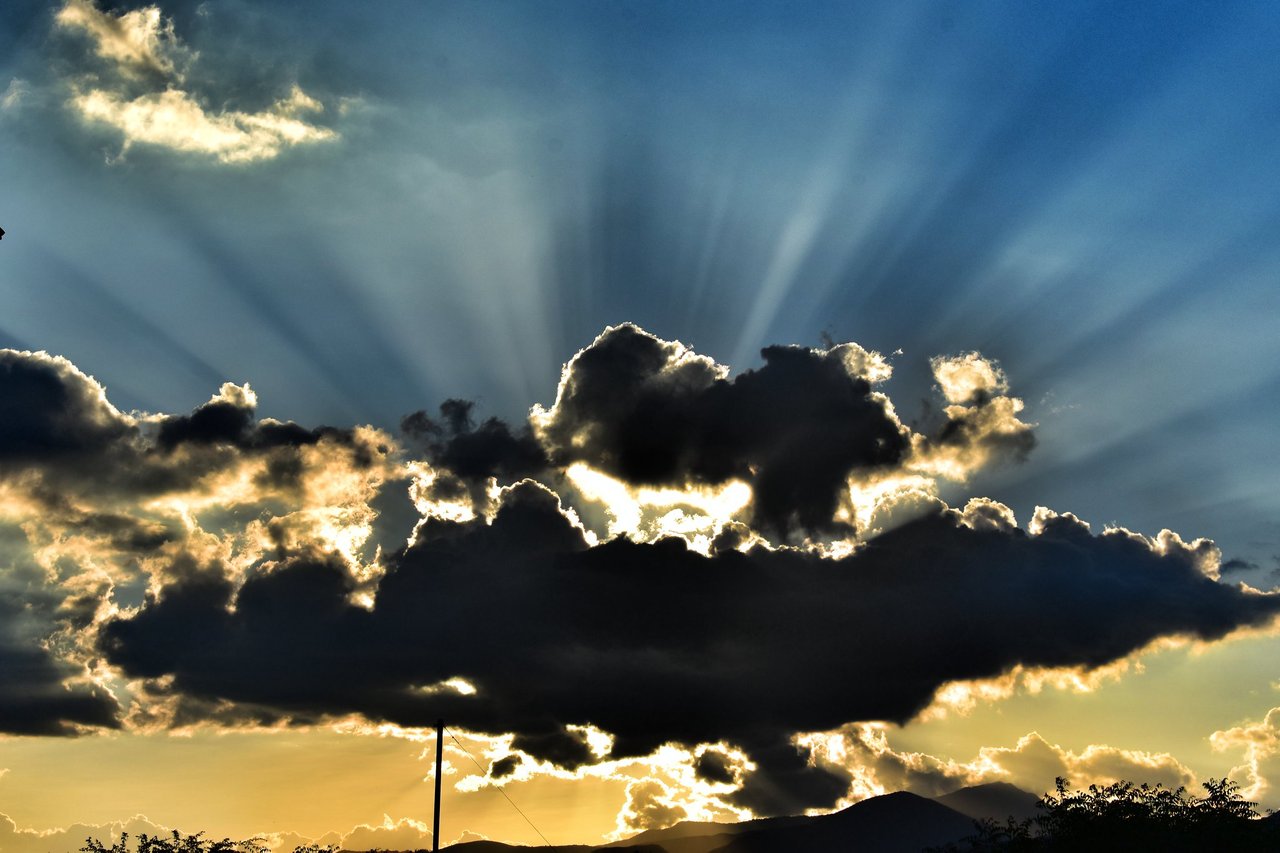 I advise opening in full size.
I really love this picture because of the particular colors you can see in it; different shades of blue, gray and yellow.
Also, I think this photo looks so great with all the sun rays trying to go through the clouds yet not succeeding too much- working as a wonderful and imponent backlight. I certainly hope you appreciate it as much as me ❤️
This image is my entry for this week's #lovetheclouds contest's 64th round. I encourage every visual creator (not only photographers) out there to join this fun contest and share their love for clouds all around Steemit :)
---
Taken by @mariacaffrey, using Nikon D3400 and AF Nikkor 70-300mm, with F14.0, ISO 100, 1/400s, processed with Snapseed.
Image above belongs to me; some rights reserved