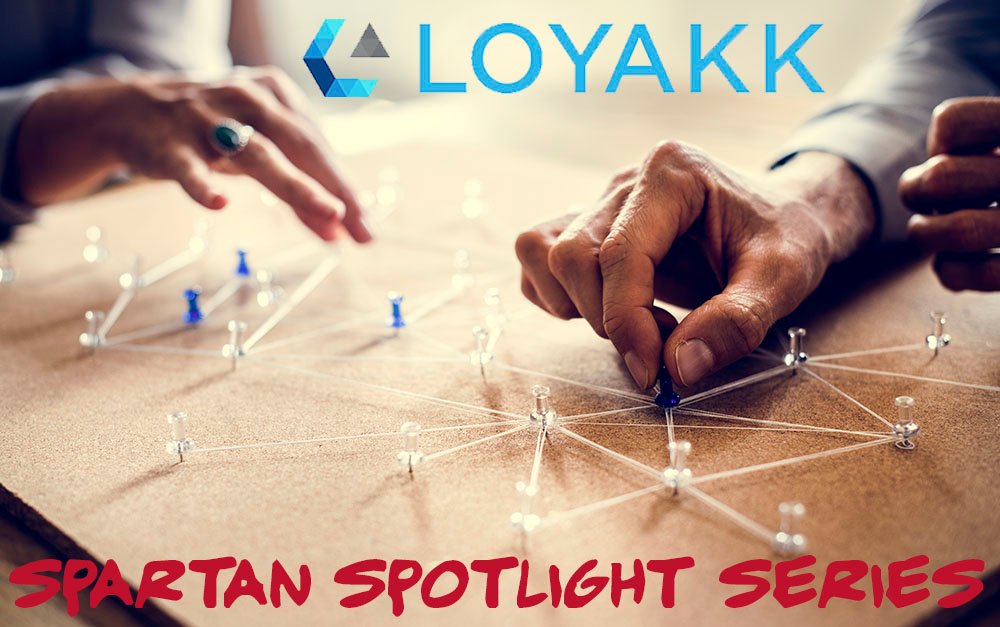 Traditional mechanisms of business interaction and cooperation are riddled with inefficiencies, high costs and security risks. With the advent of blockchain, however, the landscape for corporate networking is set to become unrecognisable. Enter, Loyakk.
Loyakk's vision is to build a next-generation decentralised B2B platform of exchange and interaction, driven by their core mission of delivering innovative technological advancement in the field of operational cooperation and data sharing. Powered by a suite of cutting-edge technologies, Loyakk's solution will enable opportunities for businesses regarding functionality and cooperation not previously possible using traditional systems and interaction mechanisms.
Loyakk is deep into the process of building a truly next-generation B2B solution, reflective of the blockchain age.
Traditional Barriers to Effective Business Networking
Although currently widespread digital networking solutions allow for the opportunity for somewhat swift global data transfer and communication, current
corporate systems are plagued by inherent problems
which effect players within all types of business networks, ranging from individuals to corporate entities.
Issues resulting from the traditional technologies for B2B data transfer are cripplingly frequent, ranging from data reconciliation issues to contract disputes. Such disputes and hindrances not only cost businesses billions of dollars every year, but are an inherently unavoidable aspect of using outdated traditional systems.
The fact is, certain problems relating to operational functionality, data security, and governance are not able to be effectively overcome using current solutions. The technology simply won't allow it. Organisations are therefore continuously susceptible to inefficient processes, security breaches and financial burdens. No entity is immune to these inherent issues, no matter how big or small.
Loyakk is looking to the opportunities provided by blockchain technology to tackle this multi-billion-dollar problem.
Loyakk: Harnessing The Benefits of Blockchain
Inefficient processes? Contract disputes? Data breaches? Not if Loyakk can help it!
Unlocking previously unattainable levels of security, transparency and functionality, blockchain is able to provide the technological foundations to the next level of corporate cooperation, including ultra-efficient B2B interaction and verifiably secure data transfer and management.
Loyakk is working hard to make this a reality through their next-gen corporate relationship management platform. By utilising the Loyakk platform, businesses can now combine the capabilities of blockchain with routine relationship management- providing an opportunity to effectively address critical challenges they face in the realm of B2B cooperation.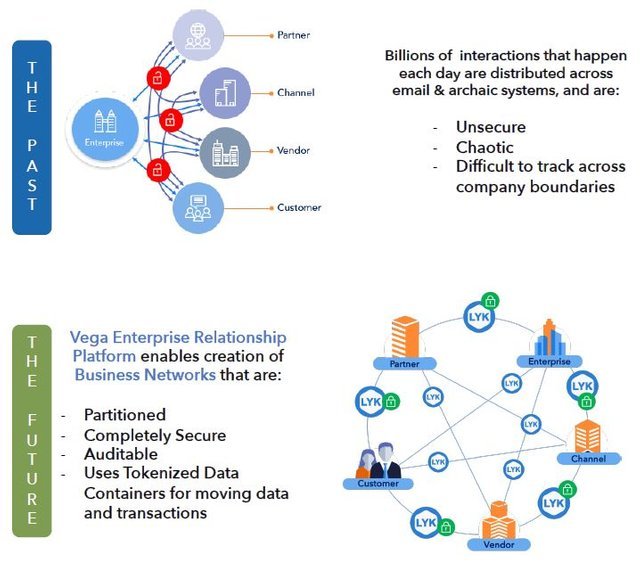 Traditional vs Loyakk's business relationship mechanism, taken from the Loyakk whitepaper: https://loyakk.io/#whitepaper
Loyakk's blockchain framework means that ultra-efficient and verifiable cross-network B2B interactivity is a part of the inherent platform design; smart contract-enabled automation will provide new levels of efficient functionality in data transfer and governance, allowing seamless access permissioning based on pre-determined parameters. Documents, policies and contracts can therefore be shared between businesses in a timely and permissioned manner, minimising the problems of traditionally inefficient processes and the risk of contract disputes.
Furthermore, all data within the Loyakk network can be conclusively tracked, and seamlessly analysed across network boundaries- whilst at the same time maintaining the complex multi-level data privacy so integral to the platform's value proposition. This permissioned sharing of data is recorded verifiably on the blockchain, meaning easy auditability and confirmation of solid data management practices across a corporation's entire network; data loss and IP theft will be significantly reduced, and effective compliance with regulations such as GDPR can be verifiably achieved.
Summary: Next-Gen Business Networking
Blockchain wields unique characteristics which can effectively protect against the technical weaknesses and unreliability of third-party interaction which plague current business practices- and can thus help to facilitate a
new era of valuable business cooperation
.
Loyakk's innovative solution promises to not only make crucial business operations and communication more efficient, secure and transparent than is currently possible with traditional systems, but also aims to nothing less than revolutionise the way in which businesses interact with one another on a routine basis.
Inefficient processes? Contract disputes? Data breaches? These may become problems assigned to corporate history if Loyakk can achieve its goals!
Have any questions regarding Loyakk? Join their active community on Telegram where you can discuss anything Loyakk-related: https://t.me/loyakk
Learn more at their website: https://loyakk.io/
Dig in deeper with Loyakk's whitepapers: https://loyakk.io/#whitepaper
Get connected to Loyakk on social media:
Twitter: https://twitter.com/LoyakkVega
Facebook: https://www.facebook.com/loyakk/
Disclaimer: this is not financial advice in any form, it is my opinion and insight based on research and you should always do your own research before committing to anything financially whatsoever.