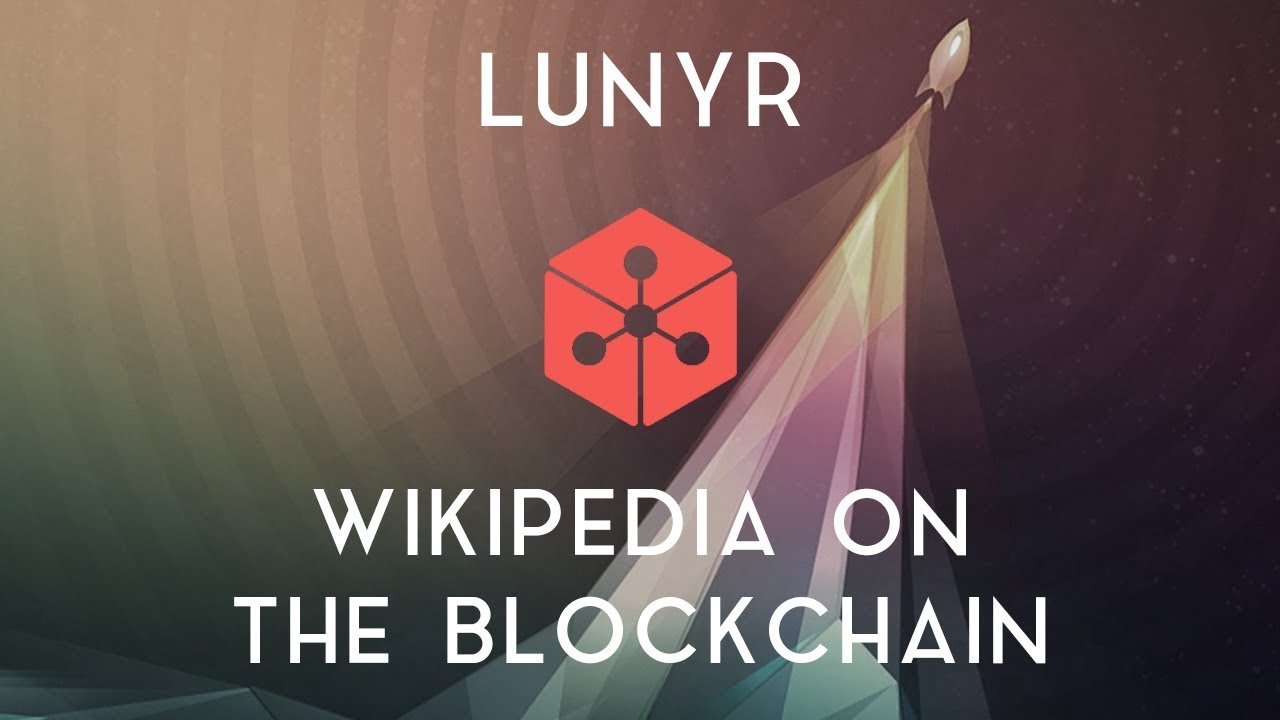 In my last article I introduced a wonderful platform called Lunyr. Lunyr is a decentralized hub/repository that aims to function as a database for knowledge. Think Wikipedia on the blockchain.
Knowledge is Power and as the popular saying goes, we never stop learning till we die. SO why not learn from the best? The quality of life can be influenced by unique knowledge available to us.
What separates you from your favourite billionaire or the inventor you admire? Knowledge. Lunyr has created an ecosystem or community where brilliant minds can contribute accurate and reliable information which will be vetted by their peers and added to a global repository that anyone can access from anywhere in the world.
Lunyr believes in simplicity and has therefore rolled out some features that will make contribution easy.
First, let's take a look at the new homepage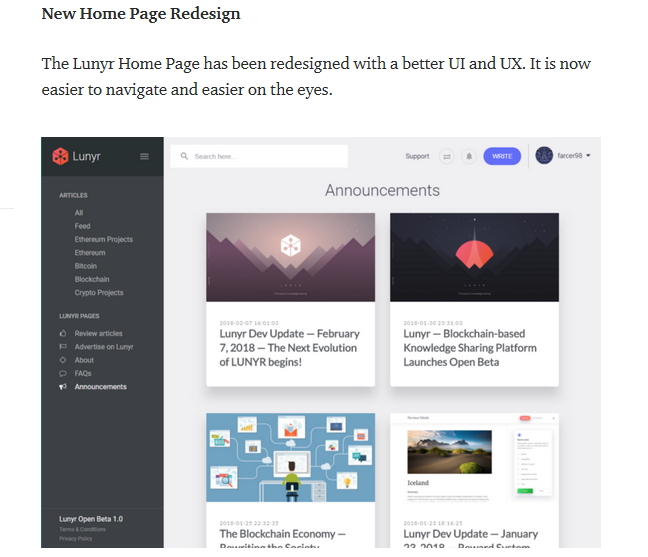 Lunyr has also integrated a new feed system to allow you to see updates and latest feeds from the accounts you follow or subscribe to.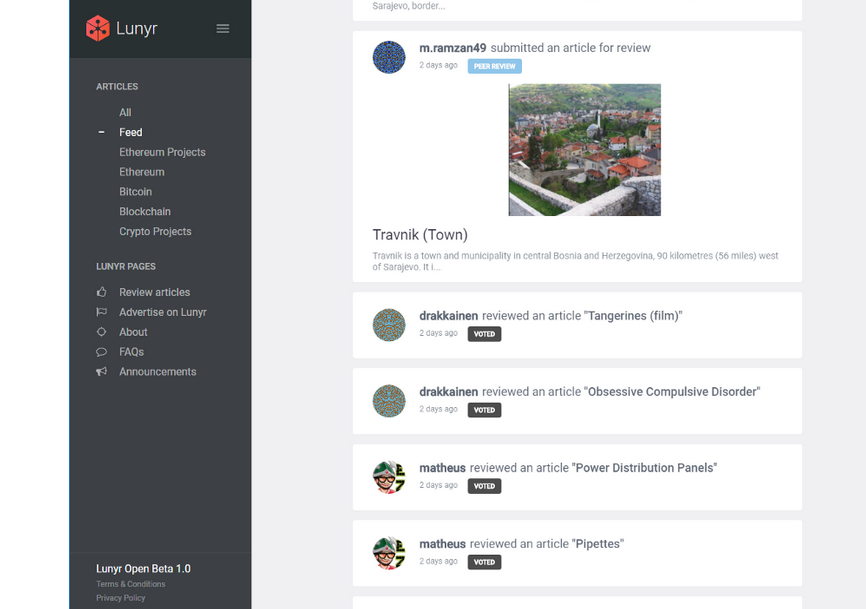 Lunyr has also modified the home page to make the display more aesthetic. See the new Menu Roll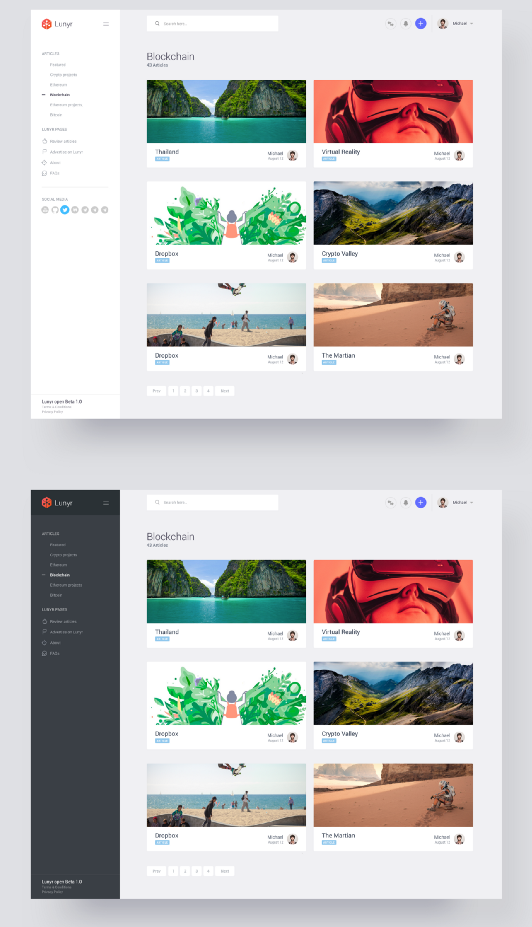 Lunyr is making great strides in this thoughtful application of blockchain technology. The immutable nature of the blockchain will allow knowledge to be preserved forever and will only serve to make the world a better place.
Lunyr also offers many features such as Plagiarism Detection, Random Peer Review Selection and Gas Reimbursement Status. Authors can now perform Citations, Predictive Search and Tagging.
Lunyr offers access to its platform via mobile (Android and Ios) and PC.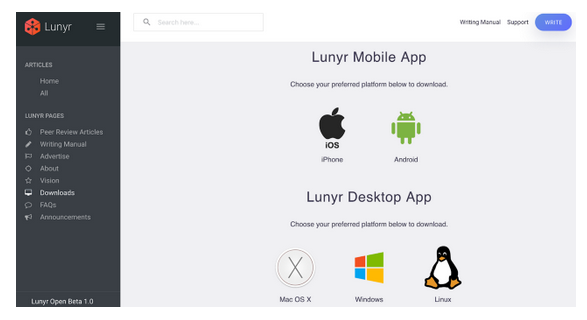 According to this Lunyr announcement they support a variety of languages including English, French, Spanish, Chinese(Mandarin) and German.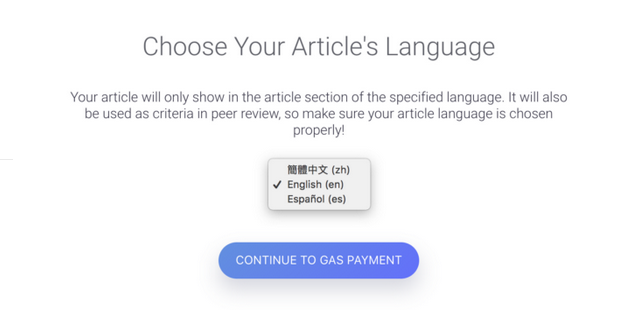 You can now go ahead and select the Client that bests suits you and start writing. In the next article, we will discuss the custom token of the Lunyr ecosystem and its reward mechanism.
If you'd like to learn more about the Lunyr platform, share your feedback, or have any other inquiries, reach out to the team at support@lunyr.com
You can also talk to Lunyr representatives on any of their social media accounts;
Lunyr Twitter | Lunyr Reddit | Lunyr Facebook | Lunyr Medium | Lunyr Discord | Lunyr Telegram
You can also Sign up for the Lunyr newsletter
DISCLAIMER
This is not financial advice, nor a guarantee or promise in regards to any result that may be obtained from using the above content. The information provided here is for informational and entertainment purposes only. It should not be considered as financial and/or investment advice. No person should make any kind of financial decision without first consulting their own financial adviser and/or conducting their own research and due diligence.