The framework for the entire model for our enterprise has finally shaped up and this is a reason for joy. In this post, we will speak of the general model for our enterprise, so that additions can happen overtime. Steemians, investors, advisors etc who may be interested in our project can draw insight from this post into the grand picture and also get an oversight. 
@macrohard was invented to create "beautiful disruption" not "disruption". To accomplish this we simply "remove all barriers to entry" for coders (all levels) and project owners (all sizes) to build dreams successful every and each time, by adding something called "SWAG" into the equation. 
We want to build "every (everyone's) noble dream" by virtue of the beauty of the steem blockchain and @macrohard. 
Below, we will enlist the various primary aspects of our model. We will also cover the needs, how we attempt to reach the entire globe and how we intend to adjust the world positively and grandly from the nooks & crannies of @macrohard.
Note that, @macrohard started as a physical hub that never came to full-blown life but will eventually exist in various locations round the globe. The current hub has stayed rented but empty still, due to recent unforeseen occurrence. 
The model and spanless dream for @macrohard has kept on alive though.
The Needs
The notion of "developing and developed nations" is recognized by the world in general. It affects the world of coding too.
Not every coder or programmer is a pro or veteran
Not every coder has time
Not every project has large budgets
Not every project owner has coding knowledge
Not every developer knows how to interact perfectly with project owners
Not every developer is confident about their skills or creating quotes
Not every project owner, innovator etc has coding knowledge
Not every project owner wants a partnership with developers
Though partnerships between projects and developers can thrive on "strictly business", it still needs some form of social relationships. 
Some projects have large and sufficient budgets but can't find the right developer befitting of their project
Some projects lose large funds to developers who didn't deliver.
Developers are humans and can wilt under pressure and can still fail to deliver, falter in relationships as a result, leading communication to deteriorate and projects to stall.
Not every developer has time-on-hand.
Projects may not know how to distribute funds aright in dealing with developers
Small-budget projects find it difficult to get developers or quality service
Zero-budget projects can die without starting
Developers need inspiration
Projects may not know how to estimate the right budget of a project
Developers have difficulty charging projects right
Amateur developers or programming enthusiasts can't participate in the ecosystem
Programming enthusiasts can't hone their skills by trying out project tasks
Not everyone can participate in the ecosystem as these many feel, they nothing about programming
Project owners with limited coding knowledge experience failed and struggling relations with coders and thus failed projects or slow project completion and loss of funds
etc
@macrohard creates an enterprise that fixes all the needs
The solution was simple all along and @macrohard creates a simple model that suddenly involves "everyone" i.e an entire ecosystem involving codes that "everyone" can participate in. First, if we remove the notion of "developing and developed" to where nations are mere locations, then remove "all barriers to entry" for the coding world or ecosystem, then "everyone" enters the picture.
Below are the solutions and what our enterprise is built on:
Apply something called "micro-programming-tasks" to the style of development for projects of all magnitude and of all budget-purses i.e instead of larger, more complicated issues e.g on GitHub (if the project is open-source), keeping each issue a "microprogramming-task". 
Case Study: We applied this especially with project Ulogs. We create a bounty per "micro-programming-task" and created a list of 13 issues on the Ulogs Github and opened it to contributors.
Result: on the very first day of announcing these types of issues, some 16 developers showed interest! The 16 had this range: programming enthusiast, amateur programmer, retired programmer, extremely busy programmers, advance programmers, veteran programmers etc all showed interest and some offered their service for free. Amateur developers felt confident that they can handle some tasks; programming enthusiast felt confident that he can adjust some text as some of these micro-programming-task can be as simple as text-edits and carries a measure of bounty still; a once very-busy developer felt he can take up some of the tasks and meet the milestone as time-constraint was no longer a barrier and he can get paid; a retired programmer wants to re-spark his programming enthusiasm and was interested in being able to resume, by taking up some of these micro-programming tasks etc
Eventually, one developer took the entire 13 micro-programming-tasks up and completed it within a day.
Pre-conclusion: Suddenly, a project that sought developers with time-on-hand to no avail and had lost large bounties in the past; seen very-slow development, struggled with funds-disbursement or ascertaining budget-size; seen heartbreaks and failed relationships etc now has many options and note: some of these programmers relished offering their service for free.
Key point: With the application of micro-programming-tasks in the development of projects, but project owners, programmers, project owners with limited coding knowledge and programming enthusiasts and non-programmers can suddenly participate in the ecosystem. 
@macrohard sees to this by looking to add SWAG to such-like projects, looking to inspire every participant in the ecosystem. Read this post to understand what SWAG is.
Create an oracle that can estimates budget-size per micro-programming-task e.g oracle should be able to create great estimates of what the milestone (time allotment) should be per micro-programming-task etc
The micro-programming-task model fixes this to a large extent but an oracle enhances the fixing. 
Non-coder project owners may not be capable of projecting right, what budget-size per issue should be and this leads to failed relationships in some cases, possible loss of large bounties and eventually "stalled projects". In the application of micro-programming-tasks per issue, losses in the form of bounties are minimized; failed relationships are curbed on as there are now many other developers who can help etc 
However, you would like to be able to project how much your bounty should be per task or be able to deal properly with freelance developers, who for instance "charge per hour". Now, how do you assess the magnitude of the task in relation to how much time is sufficient to cover the task. To be more proficient with this, @macrohard will provide an oracle made up of "developers", that can estimate these parameters. This and more!
Create hubs starting in nations that the world call "developing", to have people code with swag for steem. Read more here.
Remove "developing or developed countries" from the world of developing.
In general, we will add a "real-life paradigm", "a social paradigm", "a mainstreamity paradigm" and even "fashion" to where coders
This will preliminarily begin on https://ulogs.org where coders will be able to contribute knowledge based of experience per day in the art of ulogging under #ulog-macrohard. There will be other formats and specialized tags and editors on ulogs.org solely for developers to develop swag.
Setup @macrohard hubs globally that teaching "everyone" to code with swag 
e.g to cover "everyone", our oracle will also be able to estimate open-source projects that can serve as framework for your dreams and cater to all the nuances related to licenses; give advice, direction etc 
So basically, even if you are not able to learn coding, you will know how to complete projects and projects of others still.
In general our model will play out an entire curriculum that adds a real-life paradigm into the world of coding in general; then it will look to add "everyone" into the coding ecosystem once and for all, allowing every noble dream and going to the moon to be build-able, even for free.
We seek to raise funds gradually to effect matters. We will also have an entire steem-based interface to play our enterprise out into full-blown-life and an SMT token called the @teardrops SMT to add to reward distribution, when SMT gets ready.
We will dress up each coder with SWAG, regardless of levels of expertise or location etc and we will dress each coder for real in real-life with an entire fashion collection labelled "MACROHARD".
Stay tuned for more updates!!!
Vote "steemgigs" for witness here: https://steemit.com/~witnesses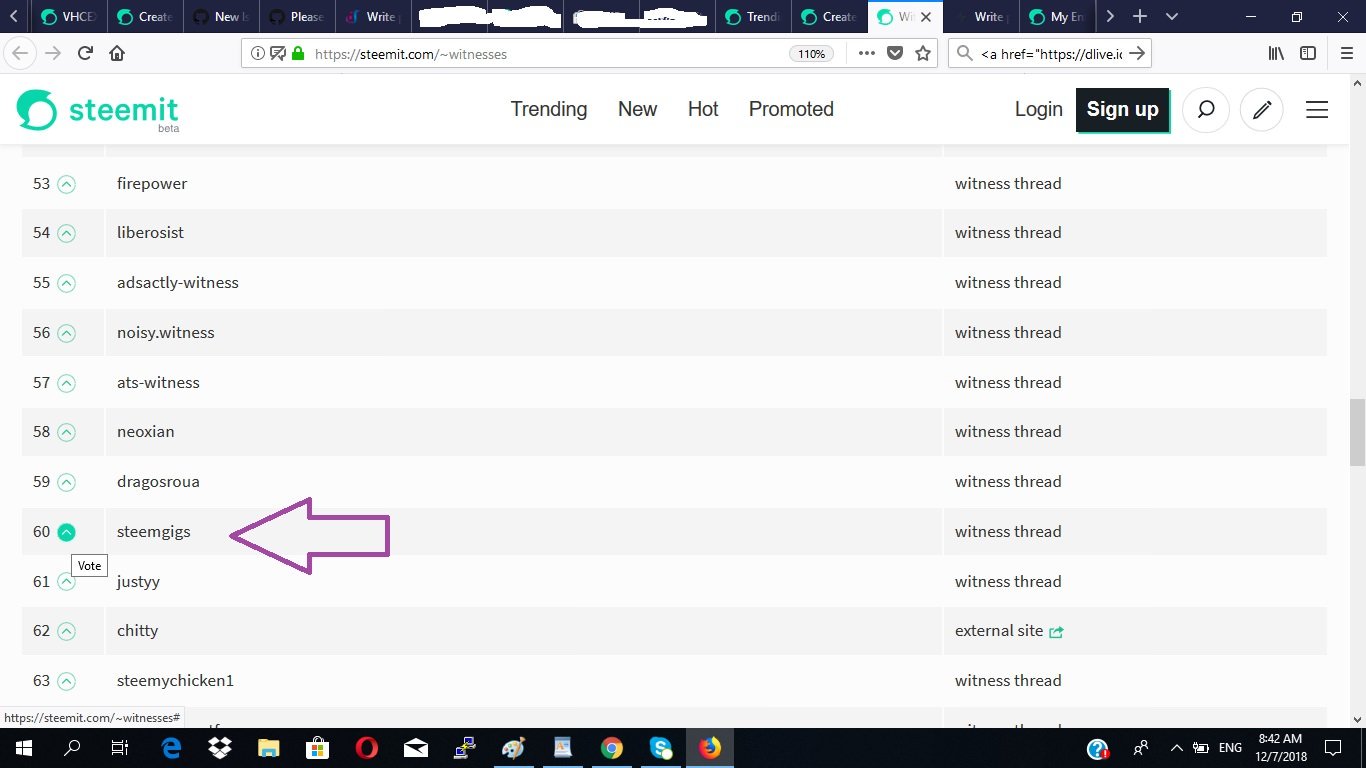 Also join the community here: https://discord.gg/gvGc6fj