Taiwanese are quite famous for their flavored beer. My favorite is pineapple beer and mango beer. You can also get grape beer and honey beer. It's quite tasty, but quite different from a regular beer. It's sweet and only has about half the alcohol compared to regular beer. So it is more like a beer juice. Try it out!
Taiwanese Pineapple Beer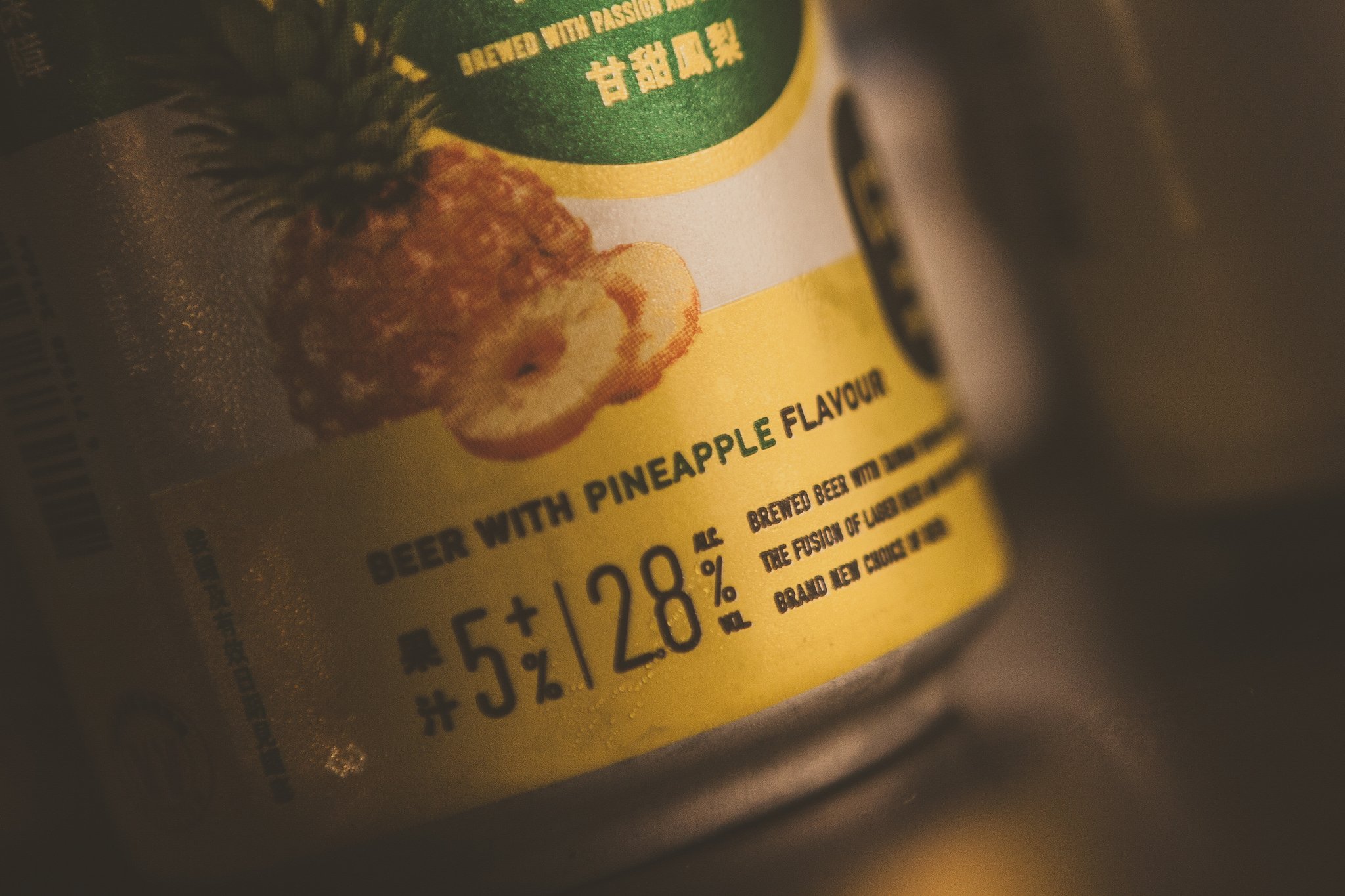 If you'd like to see the photo in full resolution, please click here, to see it in my Flickr album.
This photo is today's entry in the #macrophotography contest organized by @juliank and @photocontests
Czech: Taiwanská ochucená piva jsou docela populární. Nejlepší je asi ananasové a mangové. Také mají hroznové a medové. Jsou dobrá, ale hodně odlišná od normálního piva. Jsou docela sladká a mají zhruba polovinu alkoholu jako normální pivo. Tak to je spíš taková limonáda s alkoholem. Stojí to za to vyzkoušet to.