Magento 2 Multi-vendor MarketPlace Extension is a feature packed module for Magento 2 stores that can help in converting your eCommerce store into a marketplace. This plugin consists of several features that allow sellers/vendors to sell and manage their own products in a seamless manner. Apart from this, it also enables marketplace owners to control both the suppliers and consumers effectively.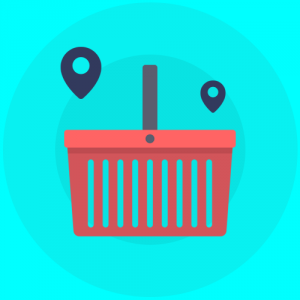 Introduction-
With the help of this Magento 2 Multi-vendor Marketplace Extension, it is now easier to create your own marketplace through your Magento 2 website. Once this module is installed, store owners can easily accept seller registration for allowing sellers to sell their products on their marketplace. With this module, sellers will now have complete access to their products, orders, invoices, shipments and so on. Further, each and every seller can get all the required details about their account through their individual dashboard panel.
Multi-Store Compatible-
One of the specialties of this marketplace plugin is its multi-store compatibility. Store owners can utilize the services of this Magento 2 extension on different sites or domains that are sharing the single Magento 2 installation.
It is now time to take a close look of the various features provided by this extension to numerous sellers, marketplace store owners and customers:
It facilitates quick to set up of the niche-based Marketplace by store admin and eliminates the need for maintaining an inventory.

Allow easy registration of the buyer as seller through the help of created profile.

Eliminates the need for website promotion and maintenance by sellers for selling products online.

The module helps in increasing revenue growth and expansion of the customer base by improving the productivity of a seller's business.

It consists of a flexible and efficient Email notification system that lets marketplace participants informed about the latest updates and changes in your buyer/seller accounts instantly.

With the help of this email system, store admin can be easily notified about the creation of a new account or while taking any important action like adding a new product, making changes in the product pricing, approval/disapproval of a customer request and other such events. This email notification system provides instant information to vendors regarding new orders, product approvals/disapprovals or any other changes in the seller/buyer accounts.

This Magento 2 extension can work effectively with all other available themes (including responsive themes). Further, the open source code of the plugin allows easy customization and changes as per your store requirements and needs.

The module comes with the seller feedback and review system with a star rating for providing quick insight into the reputation of the various sellers. Apart from this, it also consists of a separate Seller Reviews page that contains the list of all the approved reviews.

Various types of products like Simple, Downloadable, Virtual, Configurable, Bundled and Grouped Products are supported by this marketplace extension.

Allows easy online shopping by worldwide customers due to the enhanced support for multiple currencies.