Want to know how you stand with Magic Dice?
Just type !magicdice in a comment, and most of the time you will receive a response within one block (3 seconds) with all your information.
You can see an example of all the data I provide below: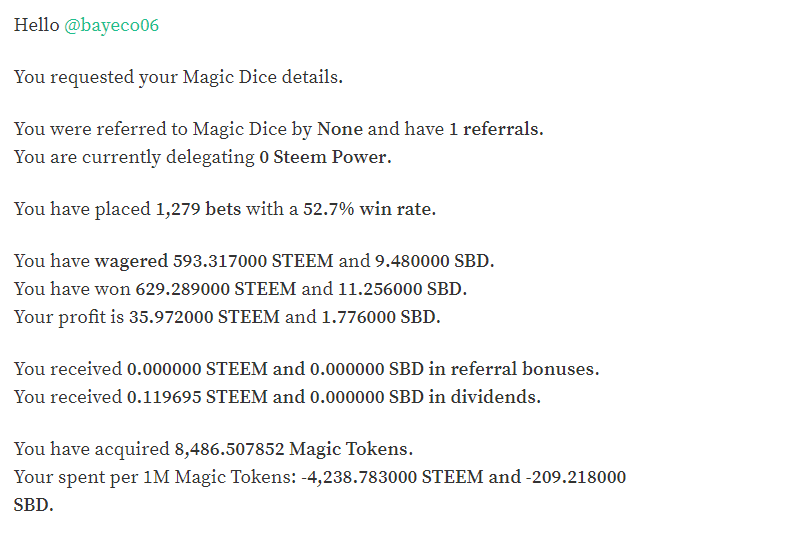 Give it a try, and never bet more than you can afford to lose!