Just about a month back I had written about Magic Dice and why I like the game but the question is if I am earning from it. Let's check that out today.  
I am going to mention the ways to earn on Magic Dice with screen shots of my own earnings there.  
Here's the link to join Magic Dice, if you make up your mind mid-way to join. 😊  
Now, what am I talking about? 
I am talking about the fact that there is more than one way to earn on Magic Dice and I am explaining each one below. 
1. Multiply your Steem while playing at Magic – Dice 
This is by far the easiest way to earn on Magic-Dice. Bet a certain number by moving the slider on the front page and hit "Roll Dice". That's it. You may win or you may lose but either way, you will earn Magic Token.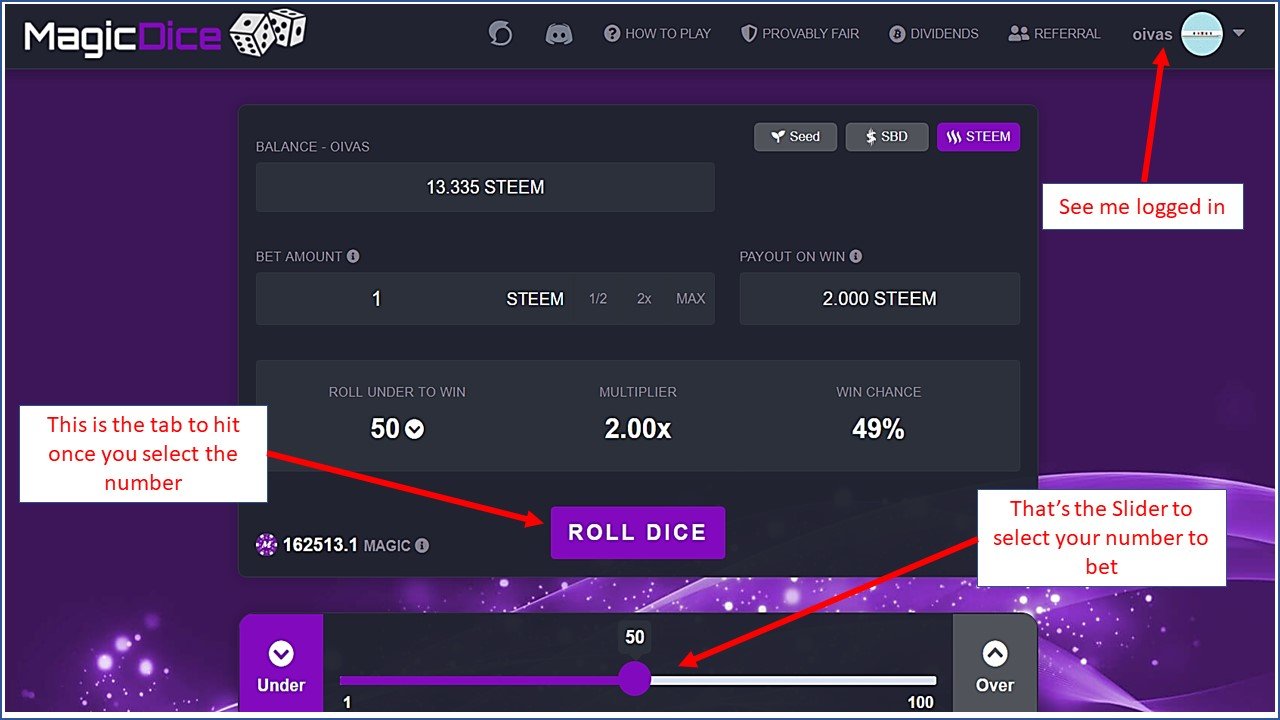 Caution: You can lose Steem here. So ensure that you know your limits and know when to stop. It goes the other way too. You can earn big here but to get greedy and keep going is also recommended against. You know you best. So be sure to know the limits.
2. Earn Magic Token each time you 'Roll the Dice' 
As I mentioned before, irrespective of the Steem you win or lose, you will continue winning Magic Tokens. Since I wrote the last time, my Magic Tokens have more than doubled.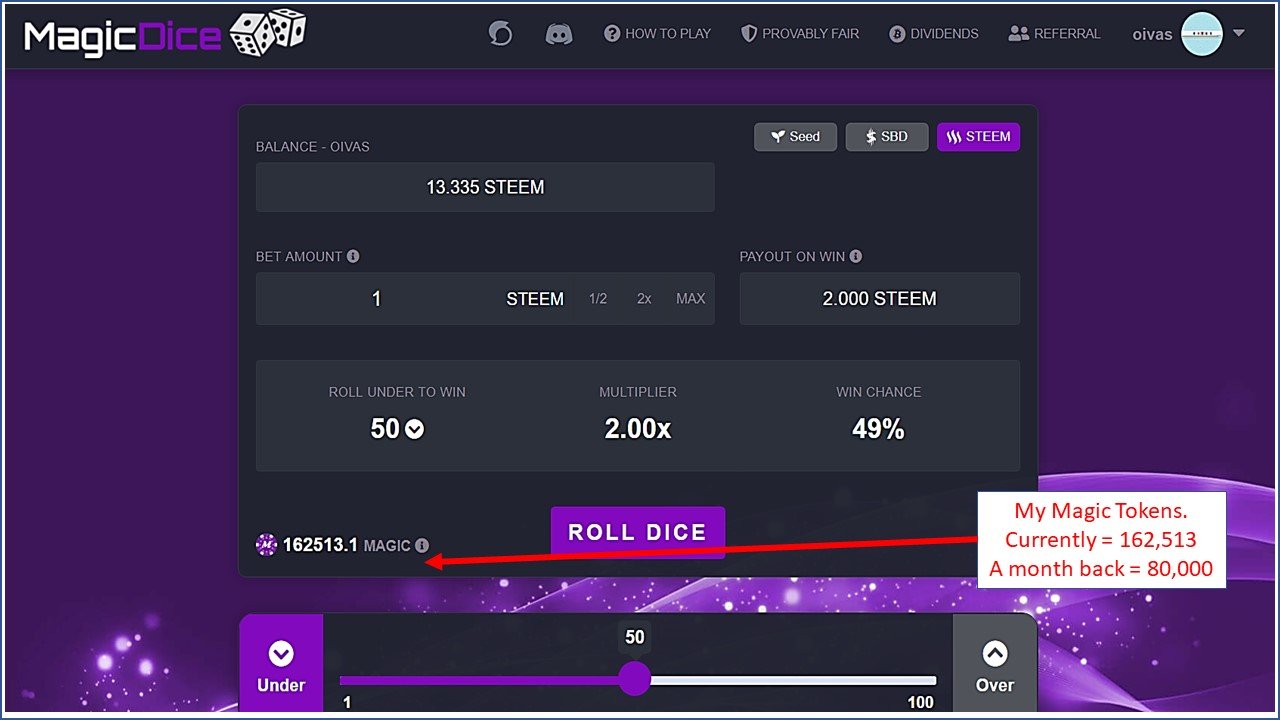 3. Earn Dividends on the Earned Tokens 
The last time I wrote about this part, the Dividends had to be still given out. It was supposed to start in February and it did. The best part about this is that you earn dividends in Steem and Magic Tokens. A welcome thing I am sure.  
I mean who wouldn't want to earn Steem and Magic Tokens?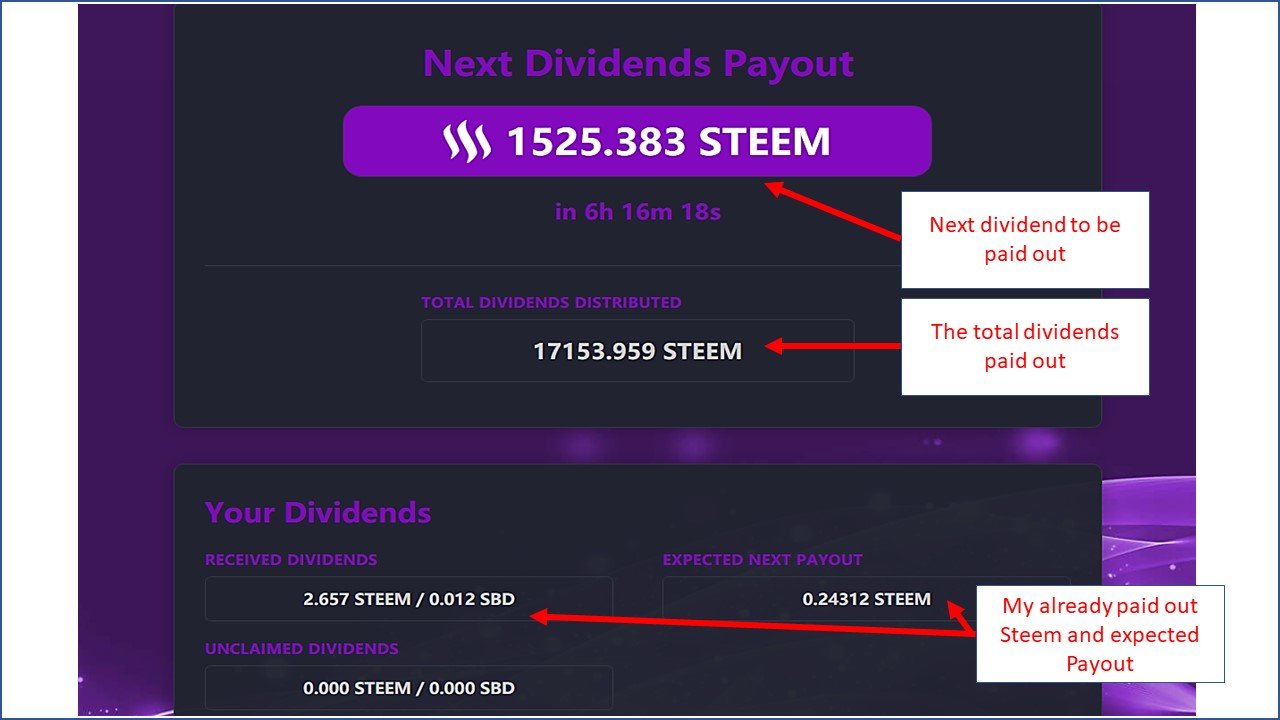 People are earning in thousands of Steem in dividends.
4. Delegate Steem Power and Earn Magic Tokens 
This is one of the easiest things to do. If you don't want to play, then you can just delegate Steem Power and keep earning Magic Tokens. Currently, I have delegated 50 SP and earn 50 Magic Tokens every day. The Magic Tokens earned will keep reducing as more tokens are distributed. So get started soon.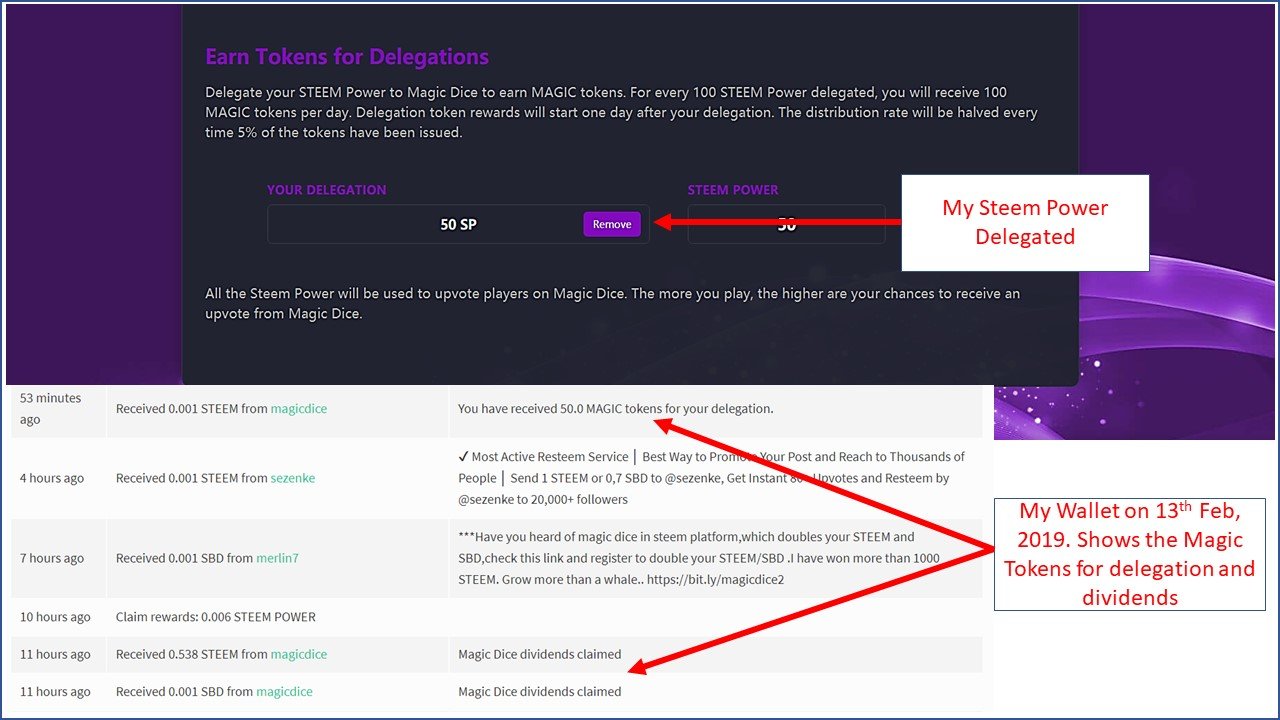 The only thing that remains is the ability to trade Magic Tokens. Magic Dice Team say that this will happen soon. Thus far they have remained consistent on timelines, so I am assuming that trend will continue.  
5. Refer Friends and Earn 10% of the House Edge in Steem and Magic Tokens 
This is the easiest way to earn Steem and Magic Tokens. When the people you have referred play, you and they both earn Magic Tokens. You additionally, earn Steem. How cool is that? 
Take a look at my earning so far.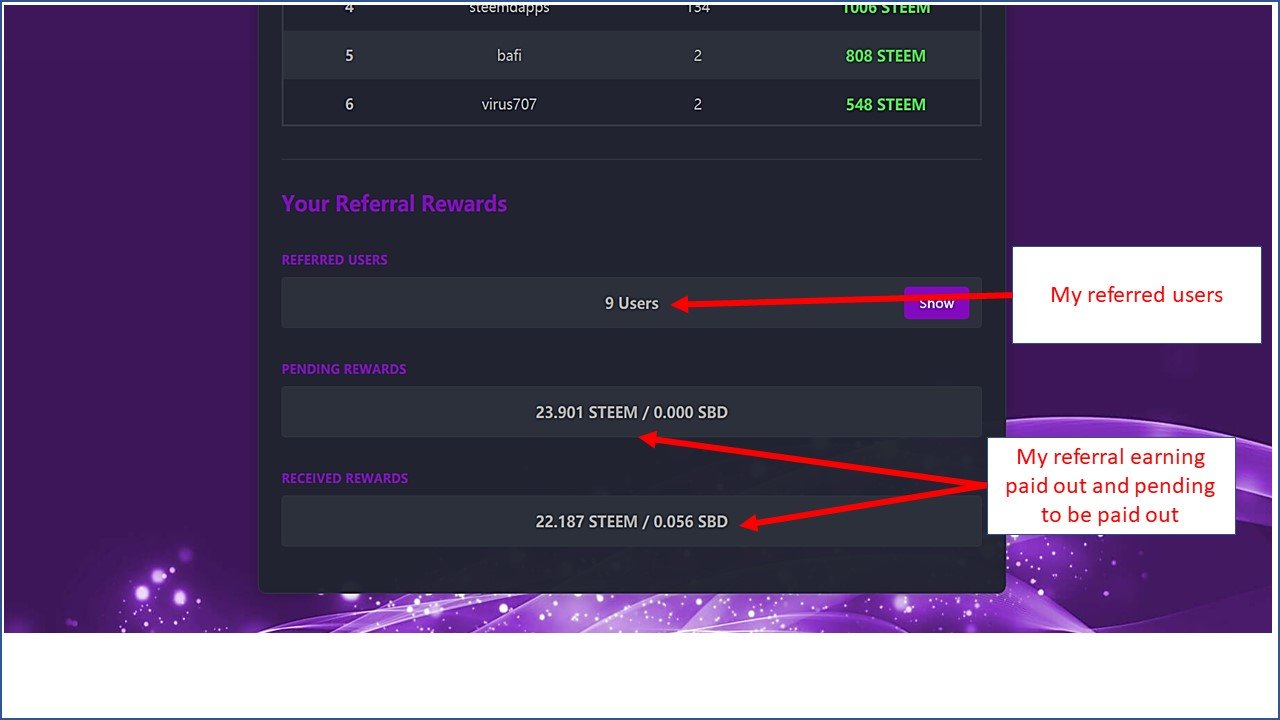 While this just my earning, look at the earning of the top 6 in terms of Steem. And that too for what their referees are playing; not them. Do you get it?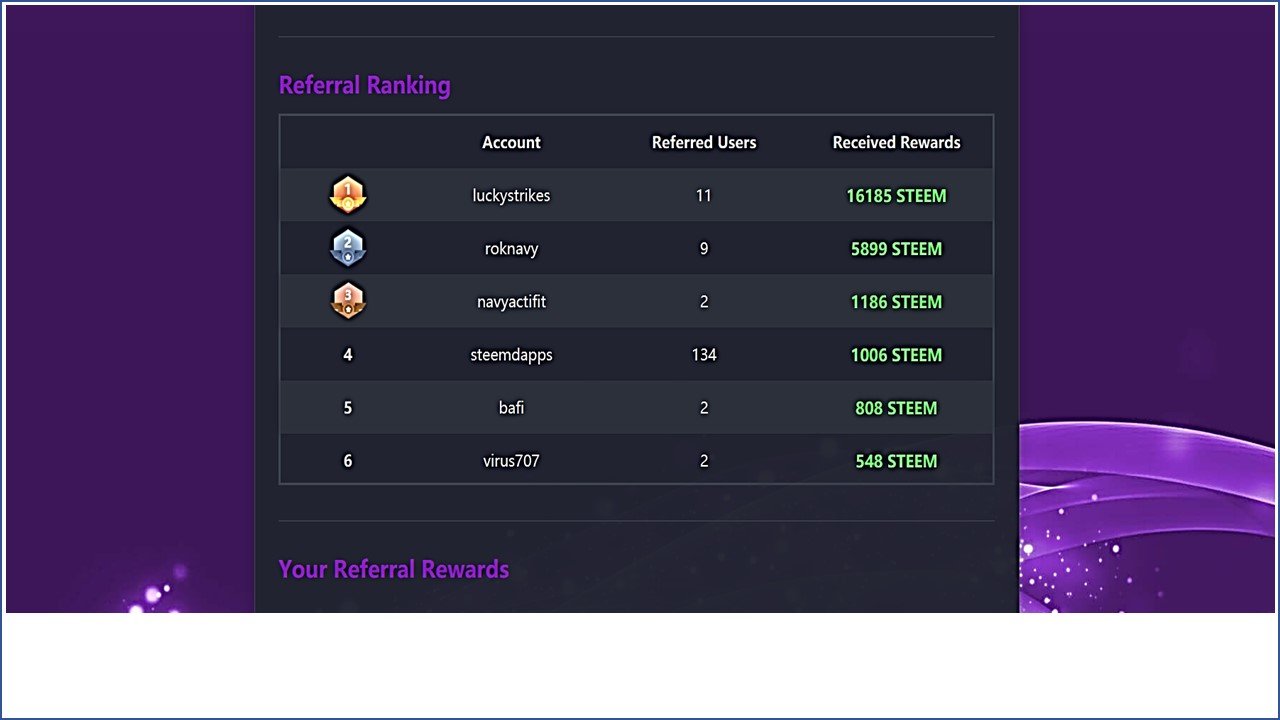 So, that's it then. If you have made up your mind and would like to join, I will be happy if you could join using my referral link. Of course, you always have the choice of just going to the site and getting started but the referral link won't hurt. 😊  
You can join Magic Dice here. 
Once you join you will find your referral link too and you can spread the word so that your friends can enjoy too!