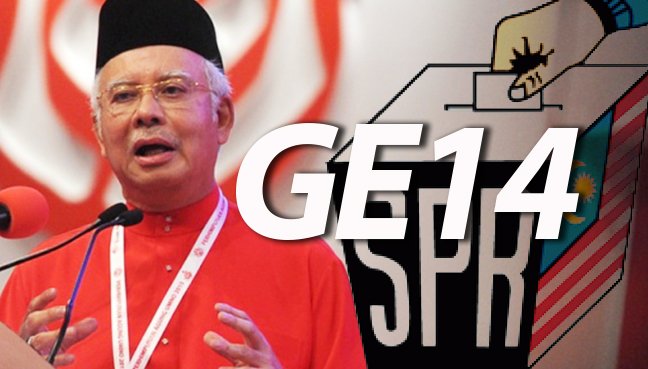 On the night of May 09 2018, the earth moved and Malaysia is never to be the same. Malaysians have never seen such an event and were overwhelmed with joy. Two weeks have gone by and we are now faced with the rubbles and garbage underneath the mangled wreckage of the rotten past administration's ship.
The clean up action by the new government begun almost immediately the next day. It started with assessing the damage and reports of the various parts of the government machinery came in one by one. The list is long and even Santa Claus shook his head in disbelief when compared to his annual Christmas present delivery list.
Simply put, the country was robbed of its assets and finances, and are now literally broke and left with a humongous amount of debt, which is impossible to ever be repaid... anytime.
The new government swiftly put together a couple of think tank groups comprising of the nation's crème de la crème to help and advice on how to lift the country out of its predicament.
Council of Elders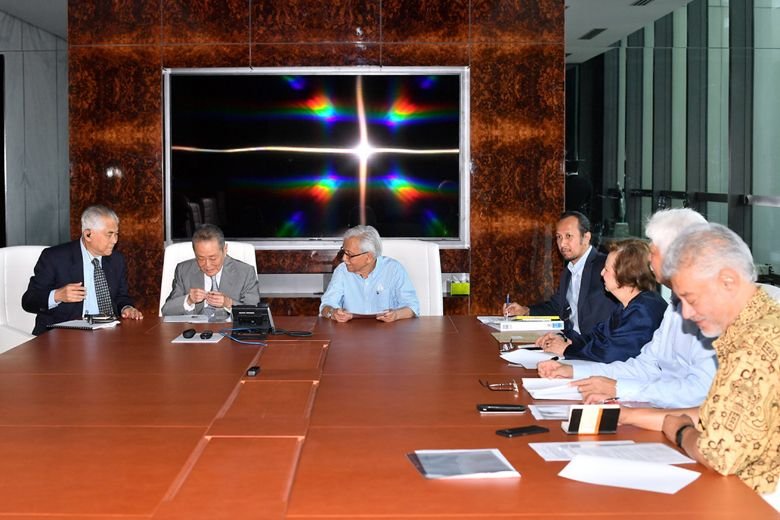 Please allow me to give my two-cent opinion.
Its the system stupid.
Malaysia inherited a filthy rotten system from her colonial masters in her pursuance of "independence" 61 years ago and without much thinking (then and even now) accepted it as the only way to be independent, to build and run a nation. After all the leaders then had nothing, zilch to go by and didn't know any better (how to run a country/company). The rest as they say is history.
May 09 2018, 61 years later we're left in a worse position than when we were colonized. The freedom we were shouting and dreaming of was just that - a dream. It is in fact a nightmare.
There is only ONE way to get out of this nightmare.
No. Repairs and tweaking won't work. Trust me.
How do you mend a broken flimsy system which was designed to break?
We must reset and boot into a completely NEW system, which has never been done before and (I know) which will cringe even the best political science professors, economists, and politicians. YES they will faint.

What caused the disaster?
Everybody shouted "CORRUPTION!".
They are going after the corrupt ex PM and his forty thieves. Rightly so!
Will that solve the problem?
No. How about a revolution? Definitely a no no. Its a vicious cycle.
Corruption is the symptom. The disease is called "Centralization" and the only treatment is de-centralization
How?
Technological Change
Have you heard of Blockchain?
Now though, perhaps more than ever before, the future is clouded in uncertainty. No one really knows what the world will truly look like in ten, twenty, fifty years. Unfortunately, this often leads a lot of people to believe it will be fraught with distrust, turmoil and maybe even a bit of madness.
As our world evolves, so do the breakthroughs that help meet those fears head on. And with technologies like the blockchain reconfiguring the way we interact with one another, the future may well be a very bright place.
You don't have to play by the rules of the corrupt politicians, manipulative media, and brainwashed peers.
See...I told you people will cringe!
If you've been following the Bitcoin and cryptocurrency developments and news you'll find that ALL the governments and banksters in the world are against it and for a good reason. Behind/underneath Bitcoin is Blockchain, which will decentralize every Federal government and the dreaded Central Banks.
I will not drag this essay into the nitty-gritties of this technology and leave you to read and research it...and perhaps will see that it is the ONLY way forward.
On a final note I suggest you also find and learn more about Quantum Computing, which, believe me will change the world as you know it.
Will the new government Pakatan Harapan be willing?
Mahathir: 'The machinery of government has been corrupted'