It had really been long ever since I saw such a scoreline especially against a title contender!!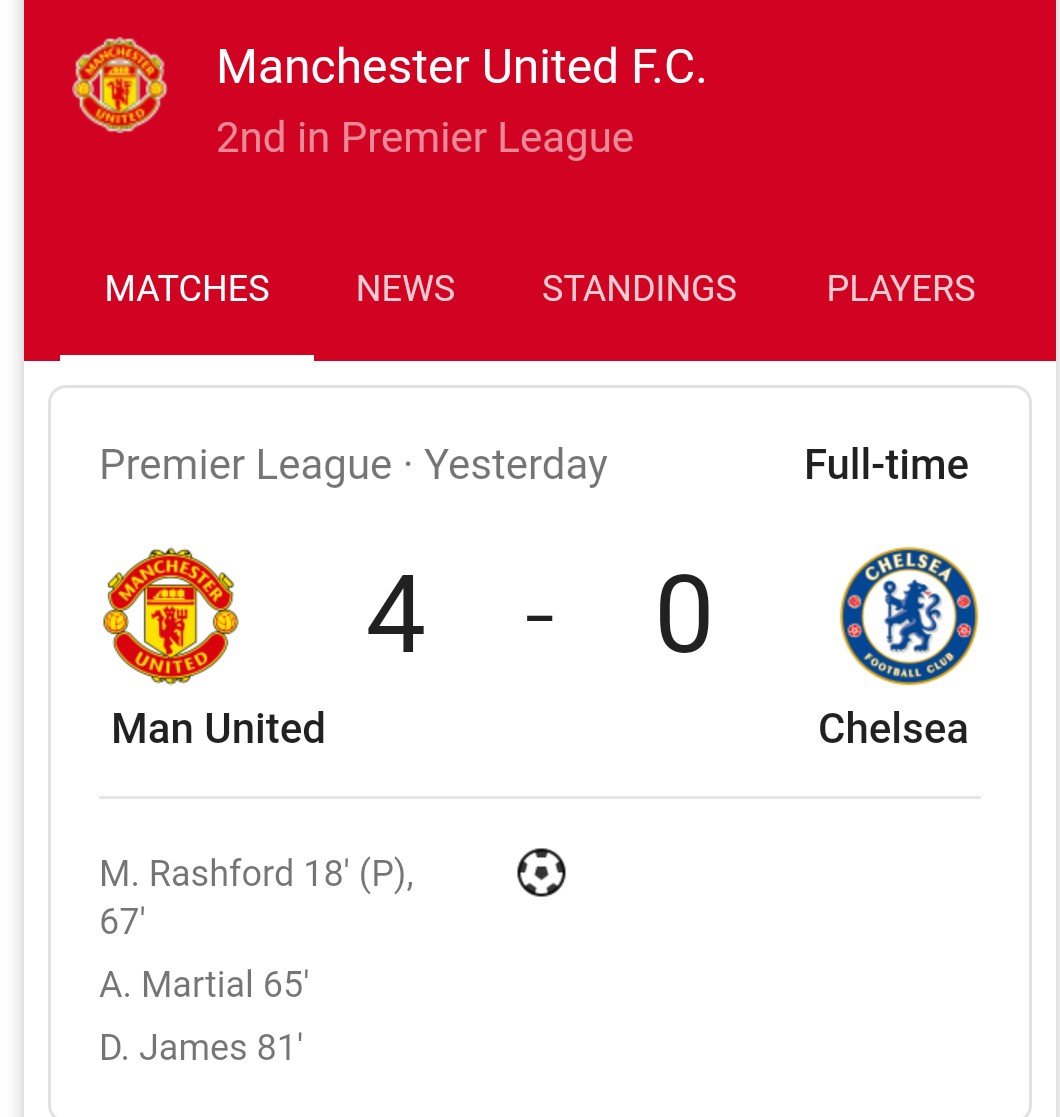 Earlier in the day I was speaking to a friend about Manchester City and Liverpool season opener statements and he said it's only remaining Arsenal and either United or Chelsea to do the same!!
He is coincidentally a Chelsea fan and he said that even one goal(or win) scored by any of the teams will still be a statement!!
What the two of us didn't know is that the scoreline could look this outrageous hahaha. I haven't talked to this Chelsea friend of mine yet!!!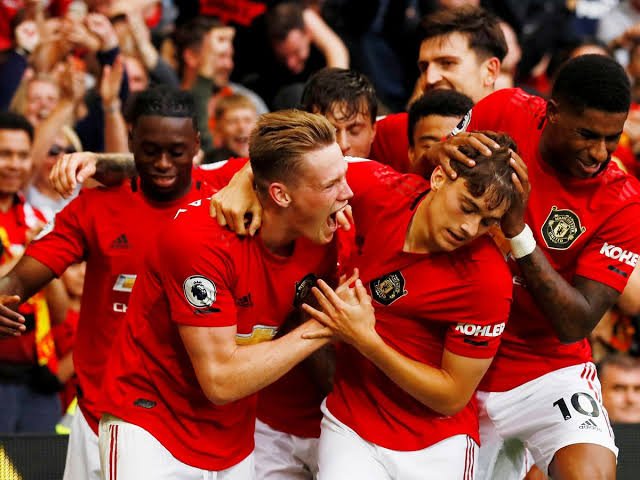 Source
Many Manchester United fans were worried because we didn't have replacement for Lukaku ( who I heard socred 4 goals on his Inter debut!!), bit those fears seem to have been supressed yesterday!!
In the title of this post, you can see the word counter attacking!!!!
Yes, counterattacking football has always been a trait of great Manchester United teams(if you remember the Ronaldo, Rooney and Giggs era).
I guess Lukaku kinda slowed United's attacking these last seasons.
Manchester United's striking seems to be deadly from what we saw yesterday with 3 goals coming from counterattacking!!
I have to admit that Manchester United were a bit shaky especially after surviving that Abraham shot on the goal post!!
Chelsea played some good football until they conceded that penalty.
I did think the penalty wouldn't be given,but it was and boom Rashford calmly slotted home his first goal of the season.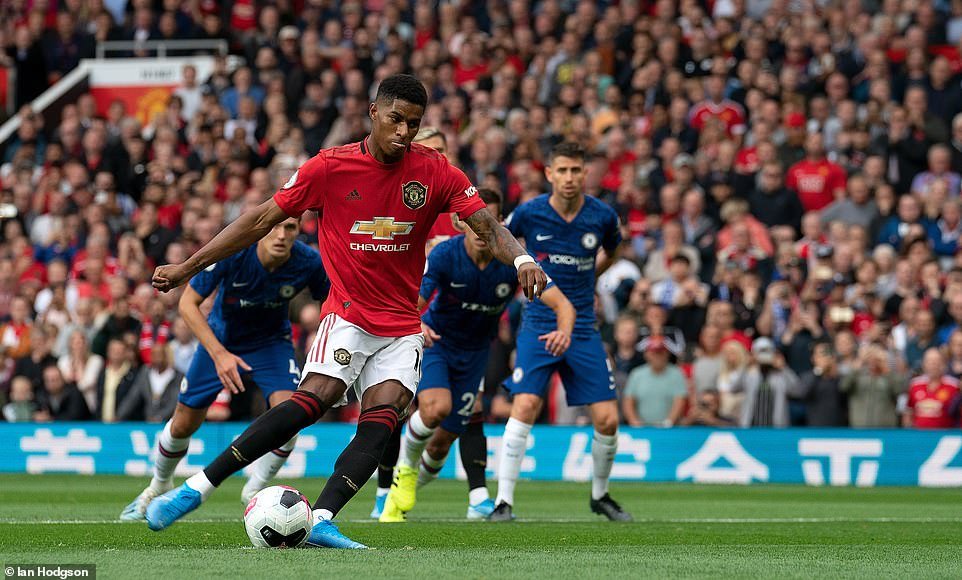 Manchester United were really skaky especially in the midfielder, where we were left bare for some minutes.
There were times played too much tiki-taki on us hehe, anyway at the end of the day what matters is the goals scored.
The Man of Match award went to new signing Harry Maguire, but for me I thought Aaron Wan-Bissaka deserved it !!
I was watching the game in a certain that had a mixture of fans and most Man United fans said that the money United used to buy Bissaka had been recouped just after his first tackle!
He really had a great game with many interceptions and also the so much confidence is passing and dribbling.
The other Manchester United goals apart from the penalty were all scored in beautifulcounterattacks
Counterattacking is a trait of Manchester United and I guess this is what Ole meant when he said United's system will change this season.
I am also happy for Anthony Martial because he got his beloved jersey 9 and he did show his happiness by scoring a beautiful goal.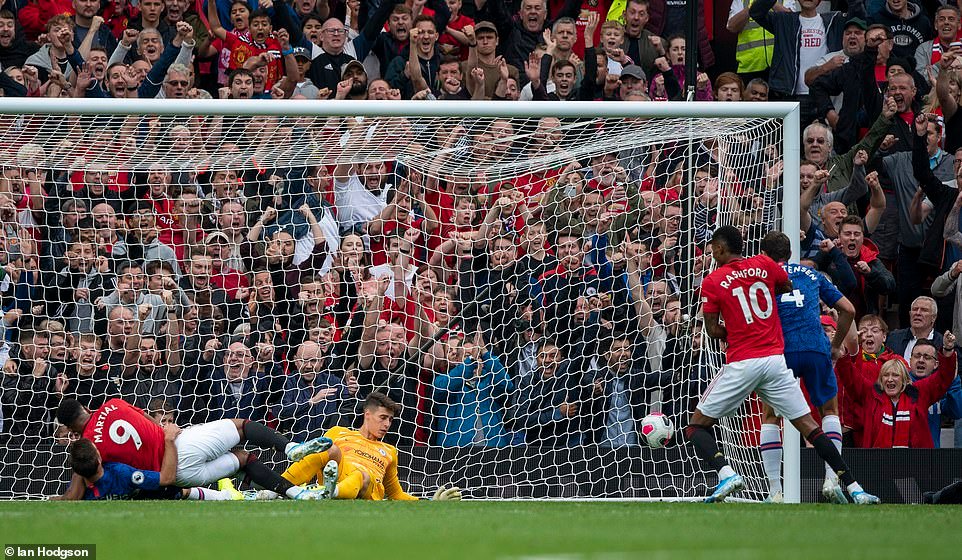 He scored a great goal in that tight angel is you did watch the game!!!
I was(and maybe still) among the people who don't trust Rashford's finishing, but that second goal he scored was brilliant!!
I did love the way he remained calm after receiving that Pogba pass!
Rashford really showed class with that goal he scored and hope that form continues!!
I have realized that I can write even up to tomorrow hehehe,but I am about to conclude!!
I was happy seeing Daniel James score on his debut just a few minutes after coming on.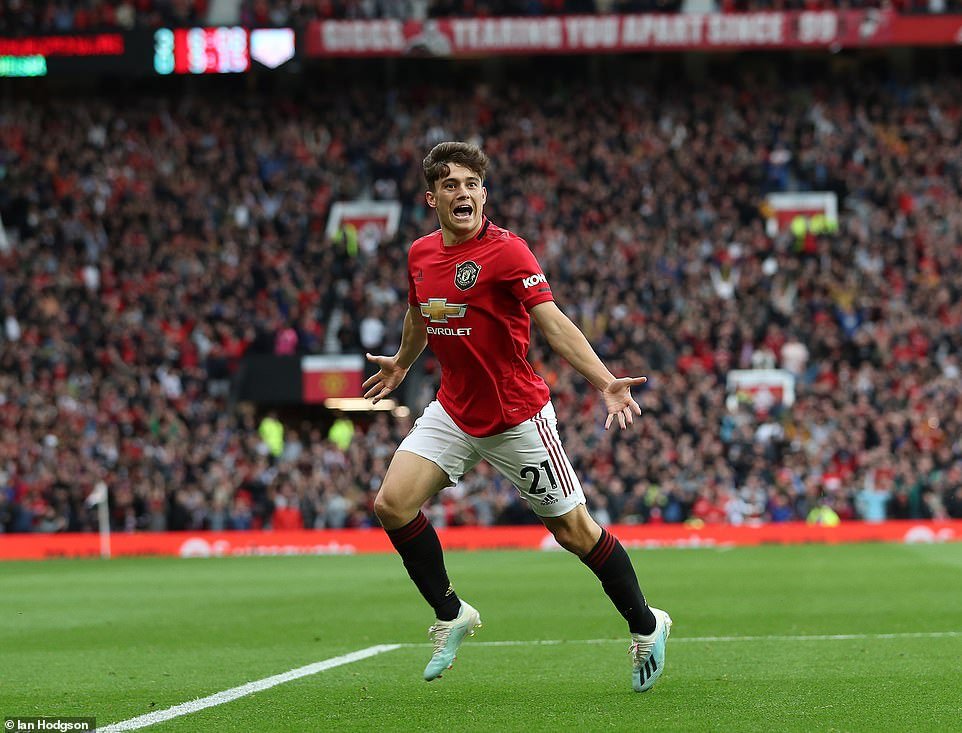 Source
You can really see how happy he was just like any other person would be, as you can see from the first photo above, the whole team was happy for him.
All in all Manchester United had a great result and have made a statement to other teams hehehehe.
We as United fans hope the form continues!
GGMU
Love