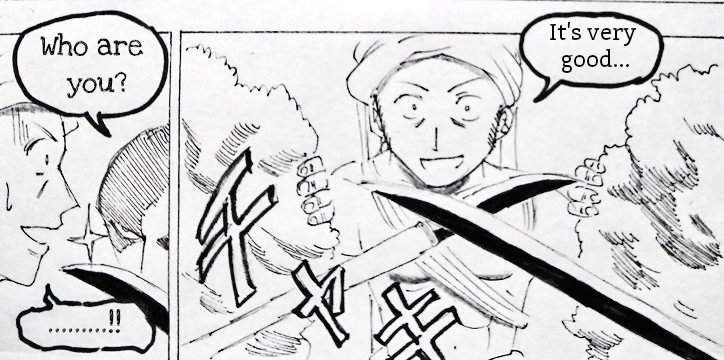 Hello steemians!
I am RYO!
This is a -Jingi- New Chapter post
-Jingi- is not my previous work, it's my original manga that I'm currently working on
About hints to read manga before
Read manga from the right
Red word are Japanese. The meaning is written in (※)
If you do not understand how to read manga please read the sentences under the picture. It's written in the order of manga
-Jingi- Chapter34↓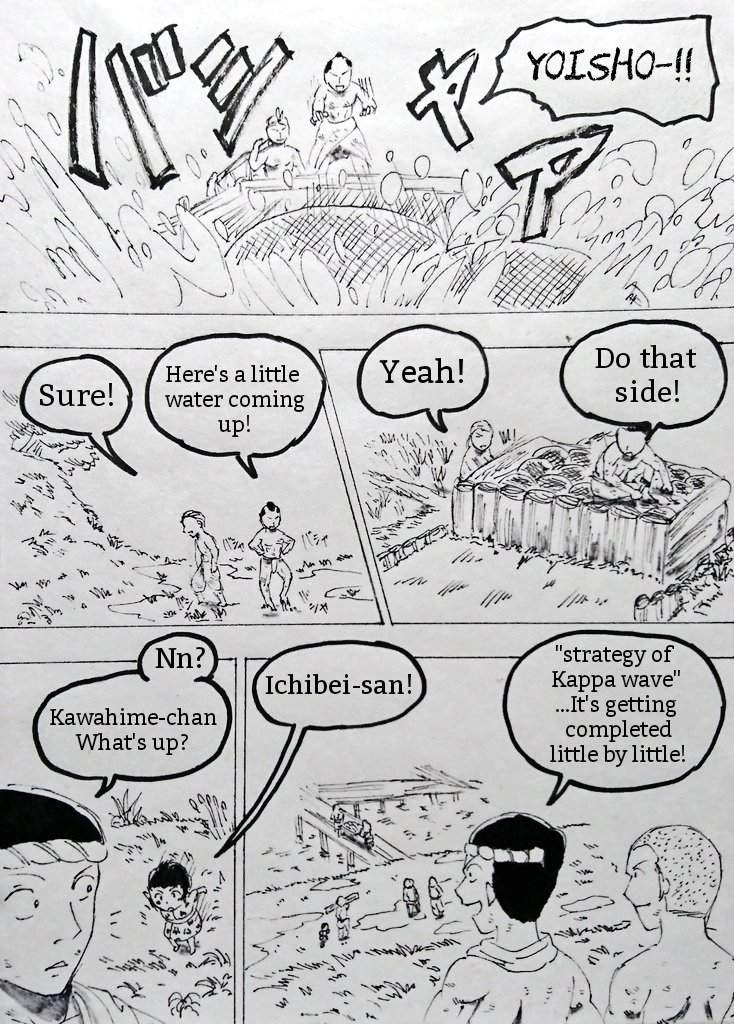 Do that side!
Yeah!
Here's a little water coming up!
Sure!
"strategy of Kappa wave"…It's getting completed little by little!
Ichibei-san!
Nn? Kawahime-chan What's up?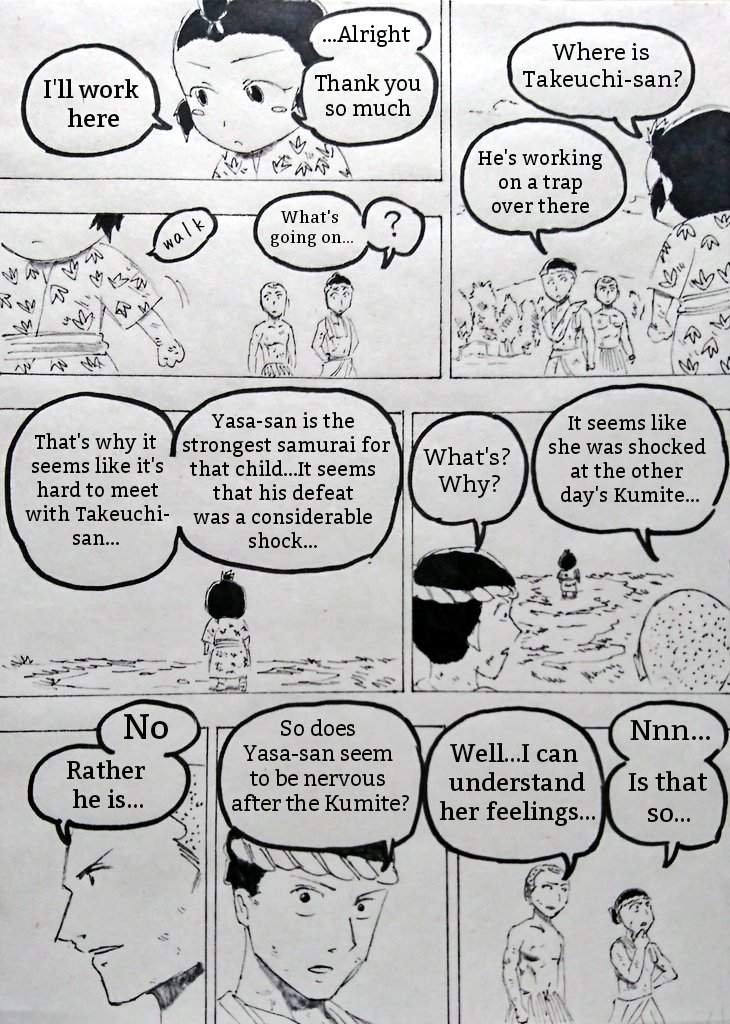 Where is Takeuchi-san?
He's working on a trap over there
…Alright Thank you so much.
I'll work here
…? What's going on…
It seems like she was shocked at the other day's Kumite…
What's? Why?
Yasa-san is the strongest samurai for that child…It seems that his defeat was a considerable shock...
That's why it seems like it's hard to meet with Takeuchi-san…
Nnn…Is that so…
Well…I can understand her feelings…
So does Yasa-san seem to be nervous after the Kumite?
No Rather he is...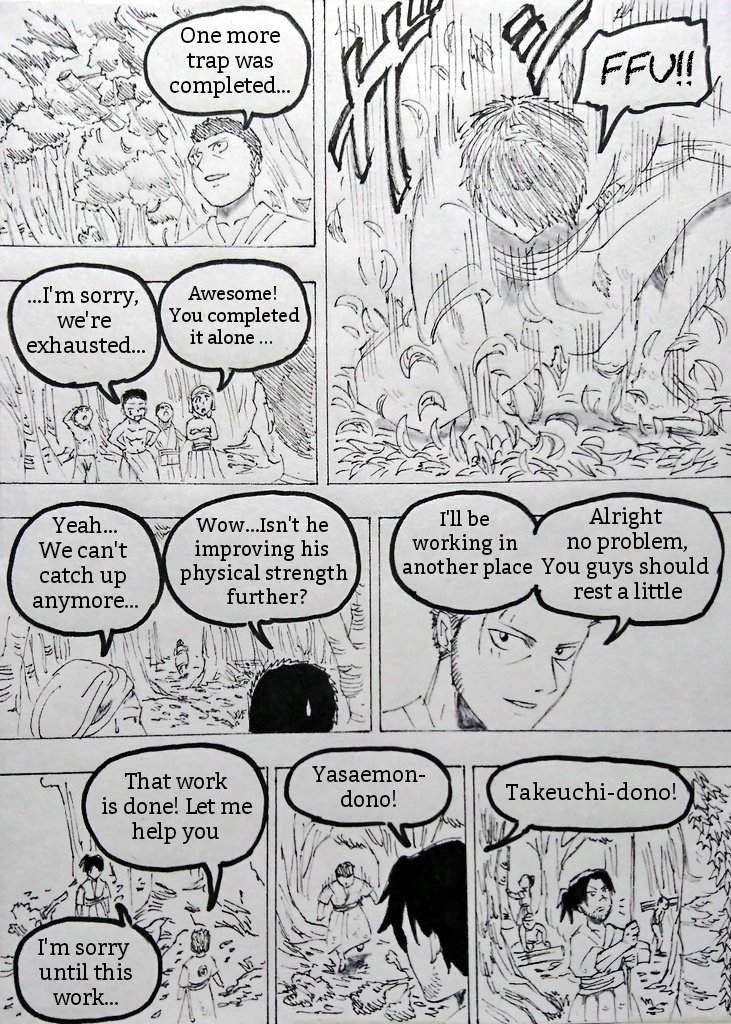 One more trap was completed…
Awesome! You completed it alone ...
…I'm sorry, we're exhausted…
Alright no problem, You guys should rest a little.
I'll be working in another place
Wow…Isn't he improving his physical strength further?
Yeah…We can't catch up anymore...
Takeuchi-dono!
Yasaemon-dono!
That work is done! Let me help you
I'm sorry until this work ...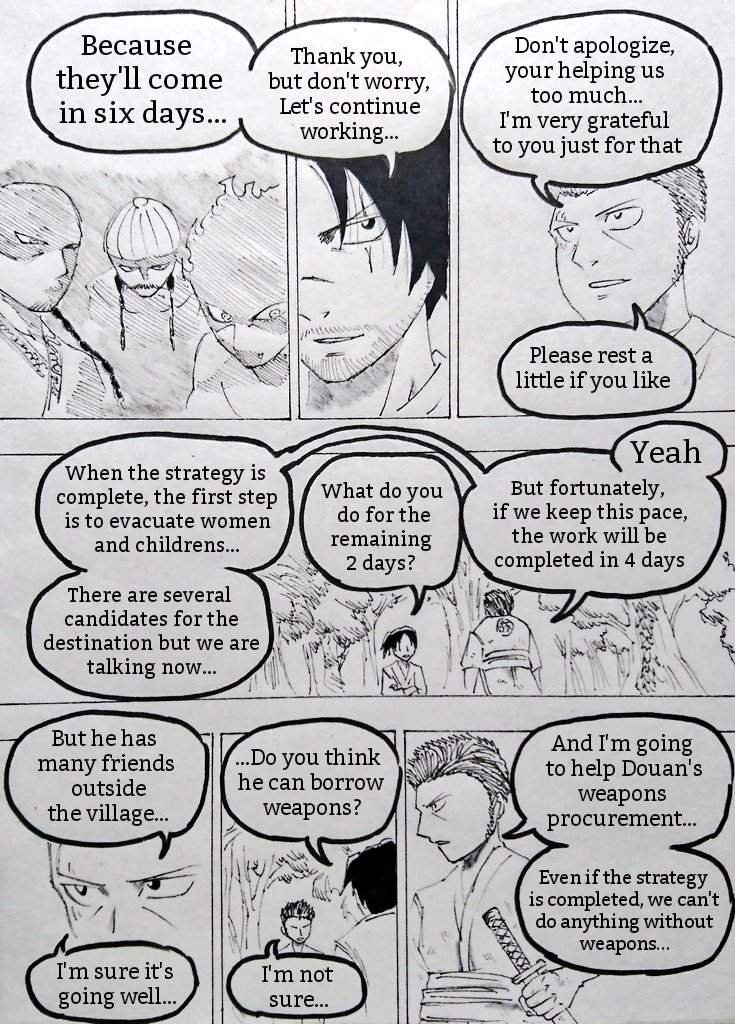 Don't apologize, your helping us too much…I'm very grateful to you just for that.
Please rest a little if you like
Thank you, but don't worry, Let's continue working…
Because they'll come in six days…
Yeah…But fortunately, if we keep this pace, the work will be completed in 4 days
What do you do for the remaining 2 days?
When the strategy is complete, the first step is to evacuate women and childrens...
There are several candidates for the destination but we are talking now…
And I'm going to help Douan's weapons procurement…
Even if the strategy is completed, we can't do anything without weapons...
…Do you think he can borrow weapons?
I'm not sure…
But he has many friends outside the village…
I'm sure it's going well…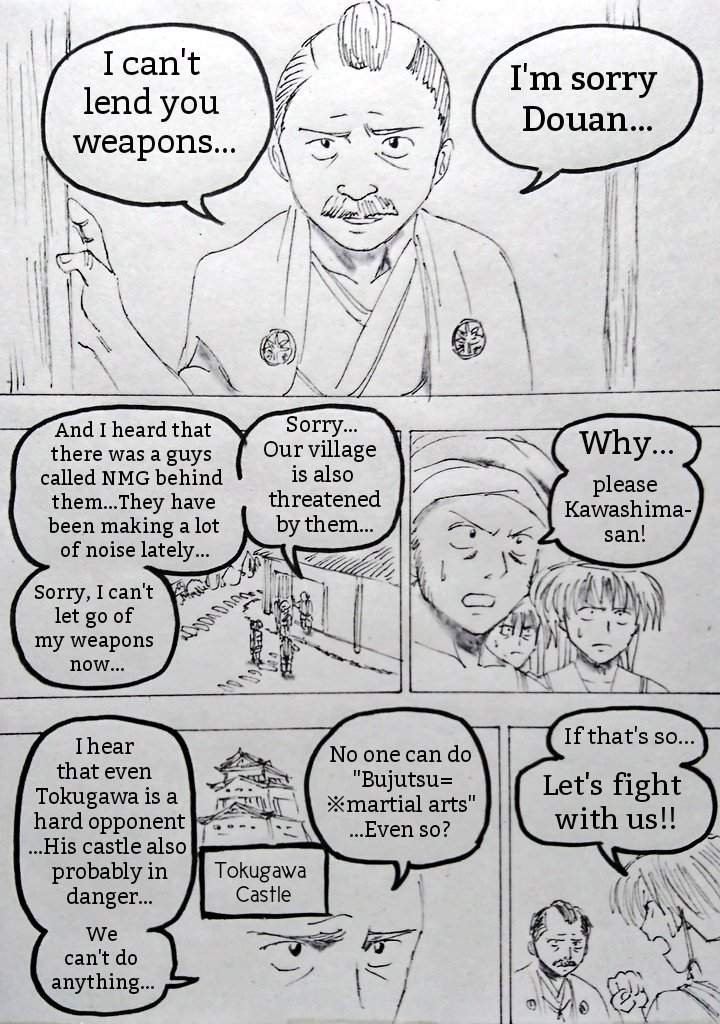 I'm sorry Douan…
I can't lend you weapons…
Why…please Kawashima-san!
Sorry…Our village is also threatened by them...
And I heard that there was a guys called NMG behind them...
They have been making a lot of noise lately…Sorry, I can't let go of my weapons now…
If that's so…Let's fight with us!!
No one can do "Bujutsu=※martial arts"…Even so?
I hear that even Tokugawa is a hard opponent...His castle also probably in danger.
We can't do anything...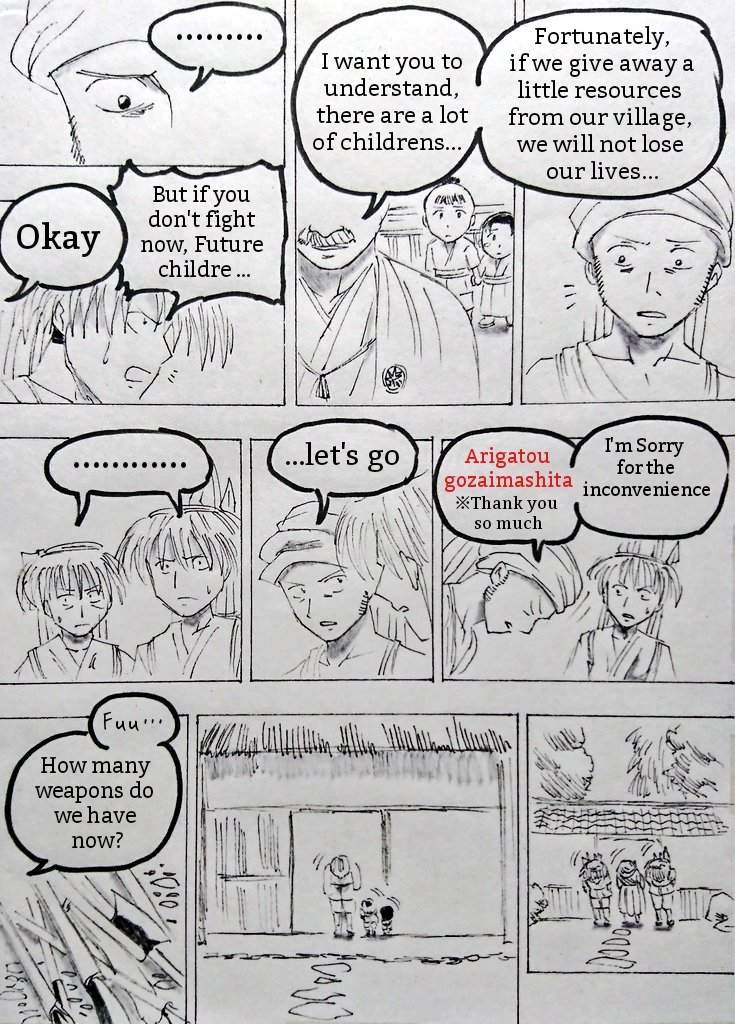 Fortunately, if we give away a little resources from our village, we will not lose our lives...
I want you to understand, there are a lot of childrens…
But if you don't fight now, Future childre...
Okay.
I'm Sorry for the inconvenience…
"Arigatou gozaimashita=※Thank you so much"
…let's go
Fuu…How many weapons do we have now?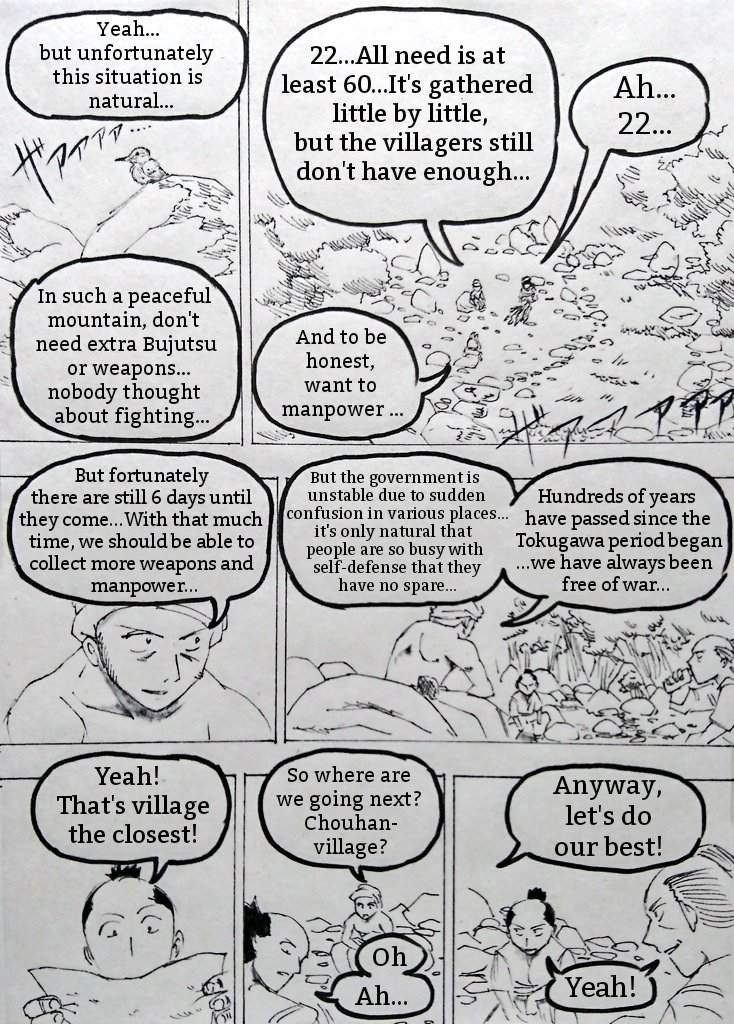 Ah…22…
22…All need is at least 60…It's gathered little by little, but the villagers still don't have enough...
And to be honest, want to manpower ...
Yeah…but unfortunately this situation is natural…
In such a peaceful mountain, don't need extra Bujutsu or weapons...nobody thought about fighting…
Hundreds of years have passed since the Tokugawa period began...we have always been free of war...
But the government is unstable due to sudden confusion in various places...
it's only natural that people are so busy with self-defense that they have no spare…
But fortunately there are still 6 days until they come...
With that much time, we should be able to collect more weapons and manpower…
Anyway, let's do our best!
Yeah!
So where are we going next?
Chouhan-village?
Oh ah…
Yeah! That's village the closest!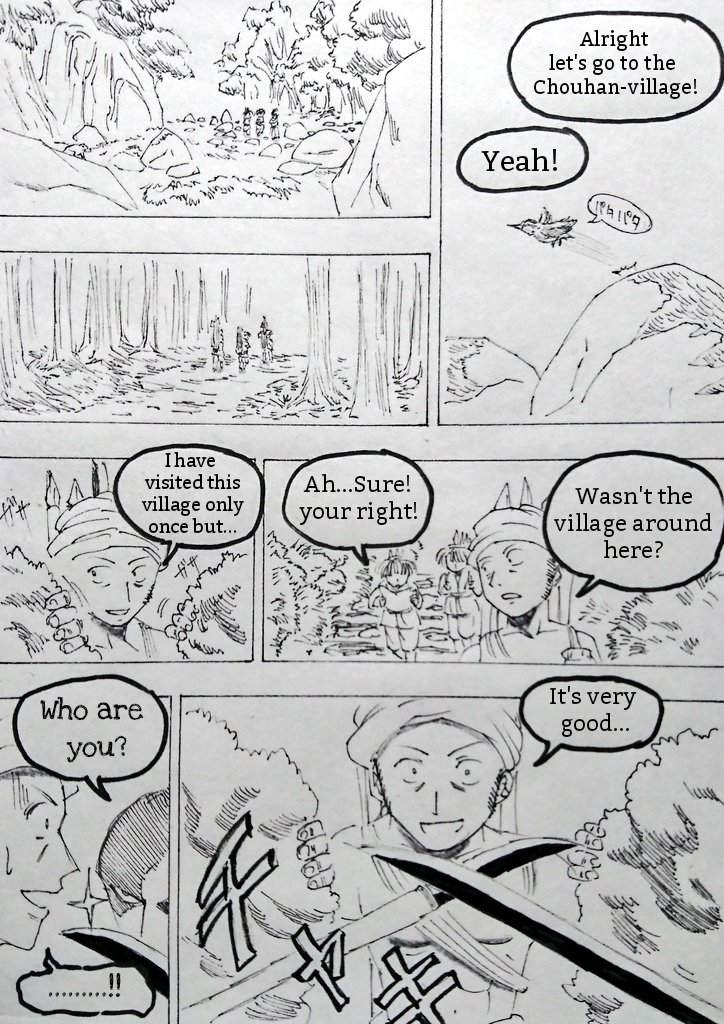 Alright let's go to the Chouhan-village!
Yeah!
Wasn't the village around here?
Ah…Sure! your right!
I have visited this village only once but…
It's very good…
Who are you?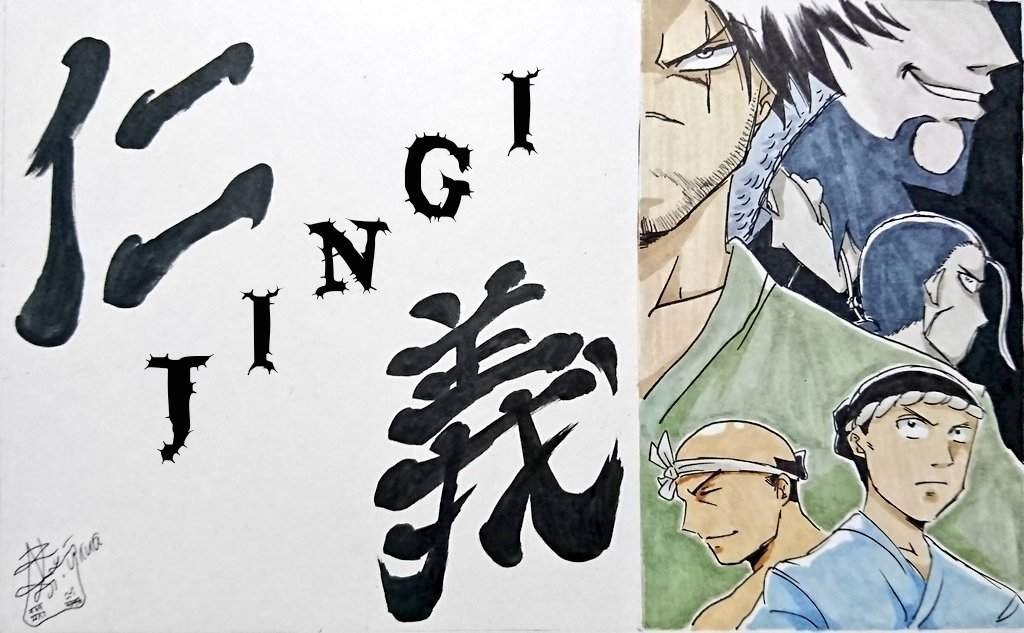 The next chapter will be posted on October 8th, 6 days later!
Thank you for reading!
Arigatou gozaimashita!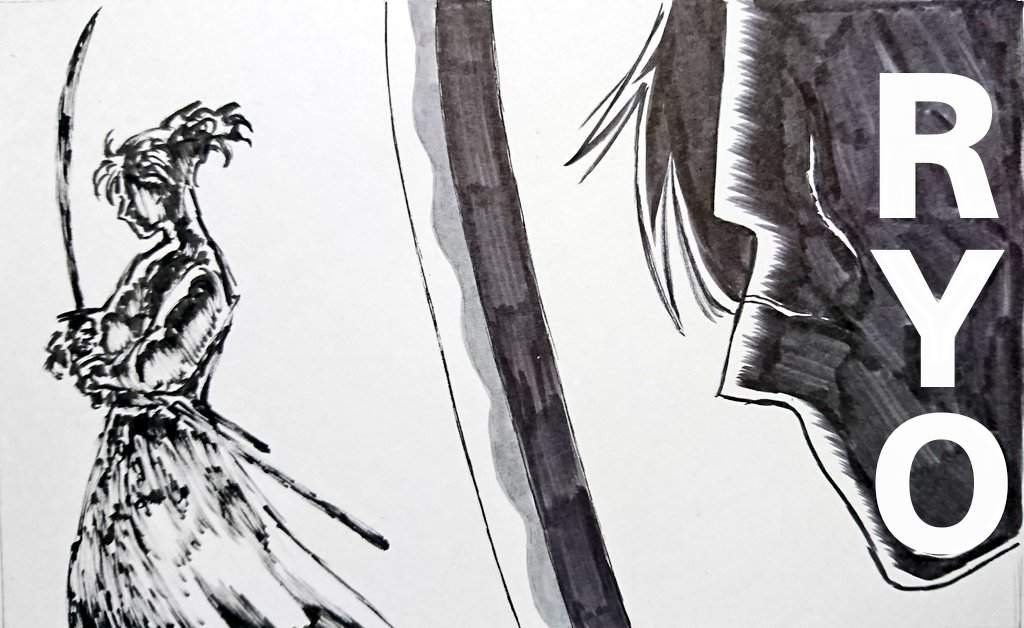 Have not you seen the -Jingi-仁義 series yet?
My Original Samurai manga -Jingi-仁義 can be seen here!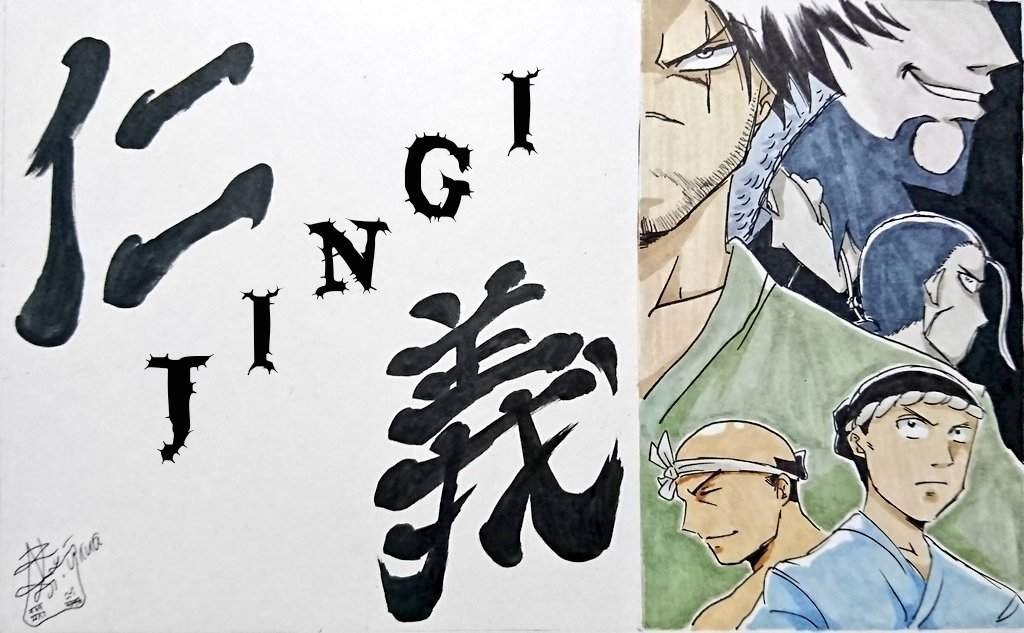 Chapter 1-2-3
https://partiko.app/@ryo-6414/the-samurai-manga-jingi-chapter-123-tqjpkwtb
Chapter 4-5-6
https://partiko.app/ryo-6414/my-original-samurai-manga-jingi-chapter-456-mmtejmci?referrer=ryo-6414
Chapter7
https://partiko.app/@ryo-6414/the-samurai-manga-jingi-chapter7-grqawewf
Chapter8
https://partiko.app/@ryo-6414/the-samurai-manga-jingi-chapter8-ttoreio0
Chapter9
https://partiko.app/@ryo-6414/the-samurai-manga-jingi-chapter9-hsqg1hln
Chapter10
https://partiko.app/@ryo-6414/the-samurai-manga-jingi-chapter10-ndtrvpio
Chapter11
https://partiko.app/@ryo-6414/the-samurai-manga-jingi-chapter11-u1uou8kh
Chapter12
https://partiko.app/@ryo-6414/the-samurai-manga-jingi-chapter12-amvjv9zp
Chapter13
https://partiko.app/@ryo-6414/the-samurai-manga-jingi-chapter13-bmpvkucw
Chapter14
https://partiko.app/@ryo-6414/the-samurai-manga-jingi-chapter14-ei5ga7kk
Chapter15
https://partiko.app/ryo-6414/the-samurai-manga-jingi-chapter15-bzsgcipn?referrer=ryo-6414
Chapter16
https://partiko.app/ryo-6414/my-original-samurai-manga-jingi-chapter16-2erk8o7d?referrer=ryo-6414
Chapter17
https://partiko.app/ryo-6414/my-original-samurai-manga-jingi-chapter17-zkggrwuu?referrer=ryo-6414
Chapter18
https://partiko.app/ryo-6414/my-original-samurai-manga-jingi-chapter18-gs27fsdh?referrer=ryo-6414
Chapter19
https://partiko.app/ryo-6414/my-original-samurai-manga-jingi-chapter19-lrnweqqi?referrer=ryo-6414
Chapter20
https://partiko.app/ryo-6414/my-original-samurai-manga-jingi-chapter20-2en9sfrq?referrer=ryo-6414
Chapter21
https://partiko.app/ryo-6414/my-original-samurai-manga-jingi-chapter21-vu8lonac?referrer=ryo-6414
Chapter22
https://partiko.app/ryo-6414/my-original-samurai-manga-jingi-chapter22-5fusqjsh?referrer=ryo-6414
Chapter23
https://partiko.app/ryo-6414/my-original-samurai-manga-jingi-chapter23?referrer=ryo-6414
Chapter24
https://partiko.app/ryo-6414/my-original-samurai-manga-jingi-chapter24?referrer=ryo-6414
Chapter25
https://partiko.app/ryo-6414/jyjmg-my-original-samurai-manga-jingi-chapter25?referrer=ryo-6414
Chapter26
https://partiko.app/ryo-6414/my-original-samurai-manga-jingi-chapter26?referrer=ryo-6414
Chapter27
https://partiko.app/ryo-6414/my-original-samurai-manga-jingi-chapter27?referrer=ryo-6414
Chapter28
https://partiko.app/ryo-6414/my-original-samurai-manga-jingi-chapter28?referrer=ryo-6414
Chapter29
https://partiko.app/ryo-6414/my-original-samurai-manga-jingi-chapter29?referrer=ryo-6414
Chapter30
https://partiko.app/ryo-6414/my-original-samurai-manga-jingi-chapter30?referrer=ryo-6414
Chapter31
https://partiko.app/ryo-6414/my-original-samurai-manga-jingi-chapter31?referrer=ryo-6414
Chapter32
https://partiko.app/ryo-6414/my-original-samurai-manga-jingi-chapter32?referrer=ryo-6414
Chapter33
https://partiko.app/ryo-6414/my-original-samurai-manga-jingi-chapter33?referrer=ryo-6414
All my mangas drawn in "Washi(和紙)"
It is a traditional Japanese paper made from 1300 years ago.
This is my Washi of post↓
https://steemit.com/traditional/@ryo-6414/washi-is-process-work-dlm5nqgq