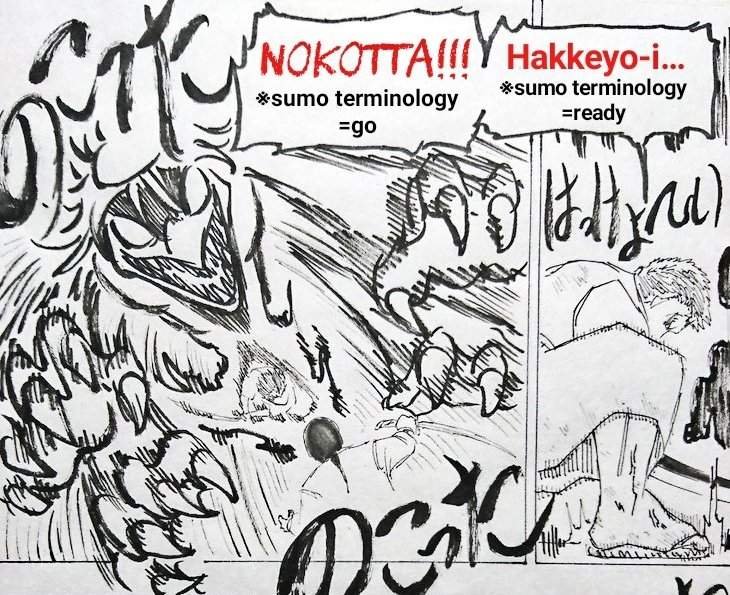 Hello steemians!
I am RYO!
This is a -Jingi- New Chapter post
-Jingi- is not my previous work, it's my original manga that I'm currently working on
About hints to read manga before
Read manga from the right
Red word are Japanese. The meaning is written in (※)
If you do not understand how to read manga please read the sentences under the picture. It's written in the order of manga
-Jingi- Chapter54↓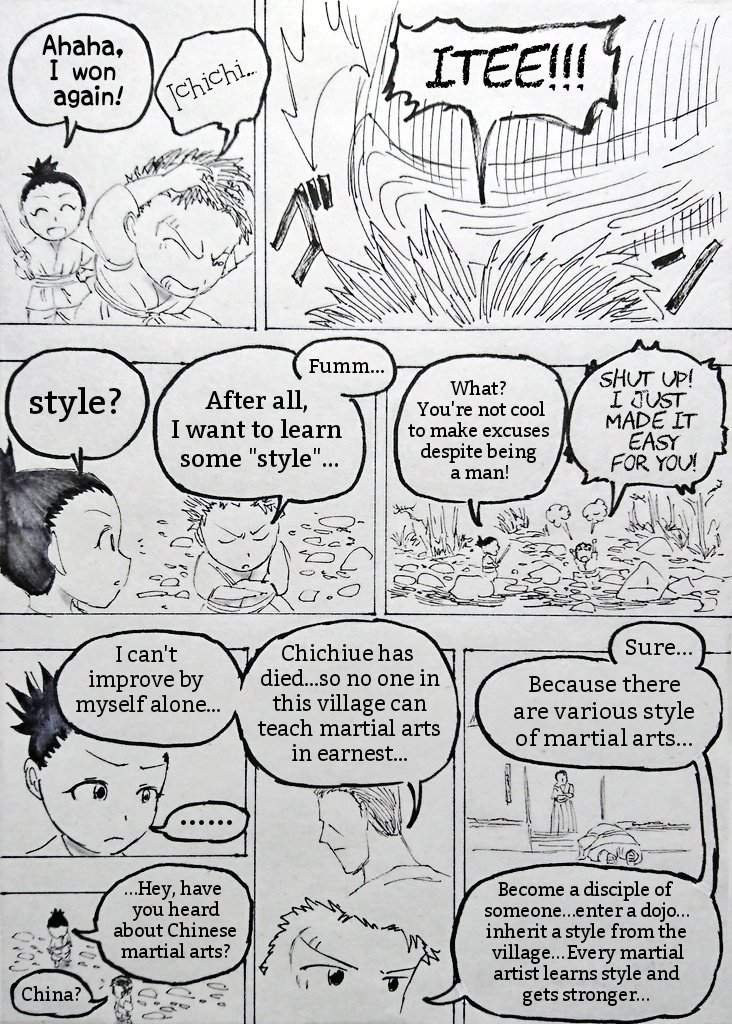 Ahaha, I won again!
Shut up! I just made it easy for you!
What? You're not cool to make excuses despite being a man!
Fumm…After all, I want to learn some "style"...
style?
Sure…Because there are various style of martial arts…
Become a disciple of someone…enter a dojo…inherit a style from the village...
Every martial artist learns style and gets stronger...
Chichiue has died…so no one in this village can teach martial arts in earnest...
I can't improve by myself alone...
…Hey, have you heard about Chinese martial arts?
China?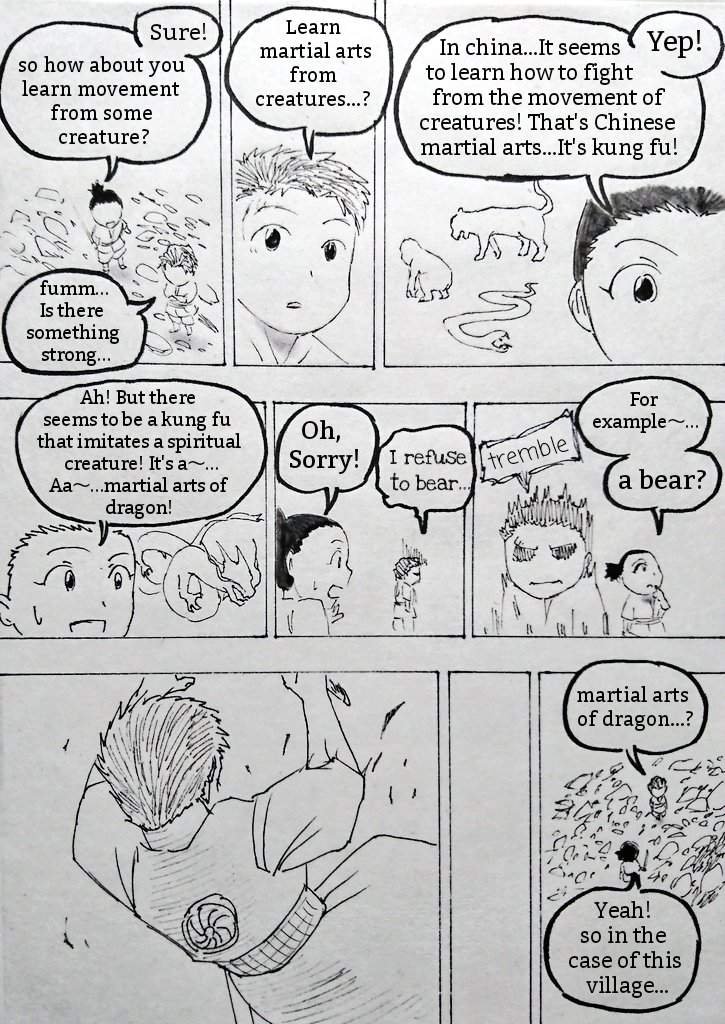 Yep! In china…It seems to learn how to fight from the movement of creatures!
That's Chinese martial arts...It's kung fu!
Learn martial arts from creatures...?
Sure! so how about you learn movement from some creature?
fumm…Is there something strong…
For example~…a bear?
I refuse to bear…
Oh, Sorry!
Ah! But there seems to be a kung fu that imitates a spiritual creature! It's a~…martial arts of dragon!
martial arts of dragon…?
Yeah! so in the case of this village…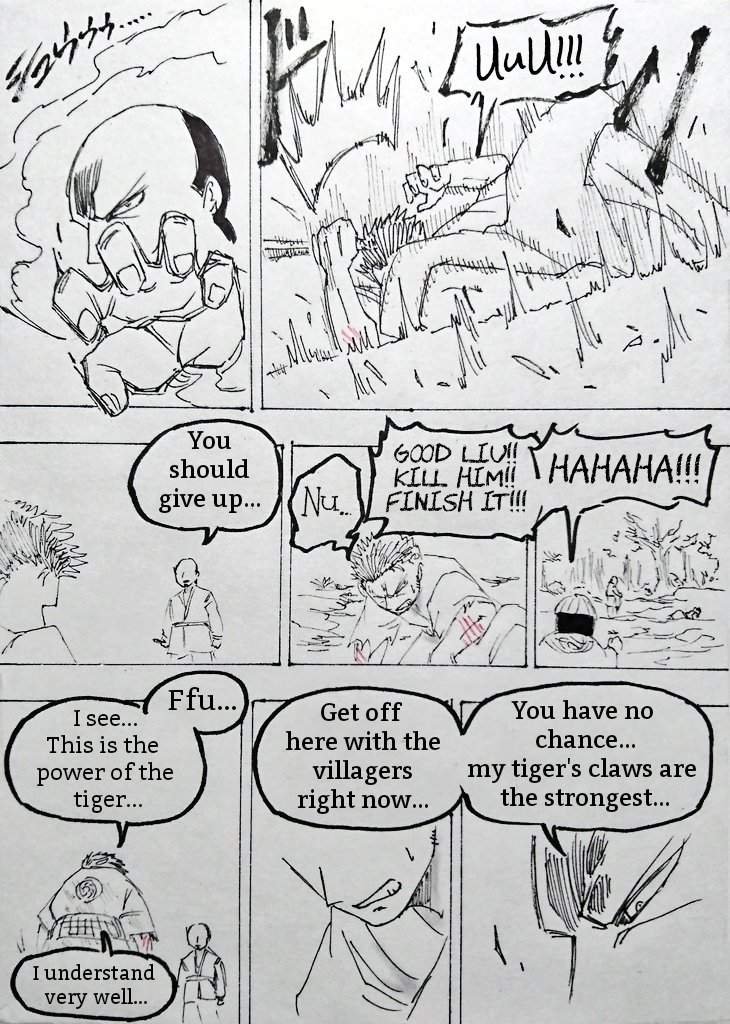 Good Liu!! Kill him!! Finish it!!!
You should give up...
You have no chance...my tiger's claws are the strongest...
Get off here with the villagers right now...
Ffu…I see…This is the power of the tiger…
I understand very well…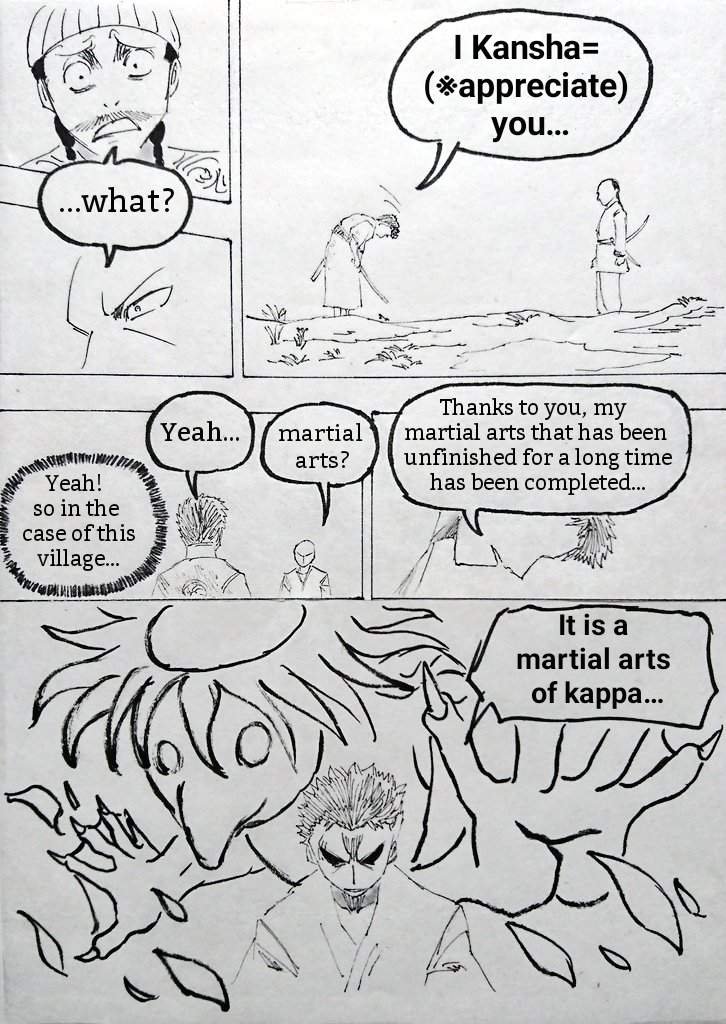 I "Kansha=※appreciate" you…
What…?
Thanks to you, my martial arts that has been unfinished for a long time has been completed...
martial arts?
Yeah…
Yeah! so in the case of this village…
It is a martial arts of kappa…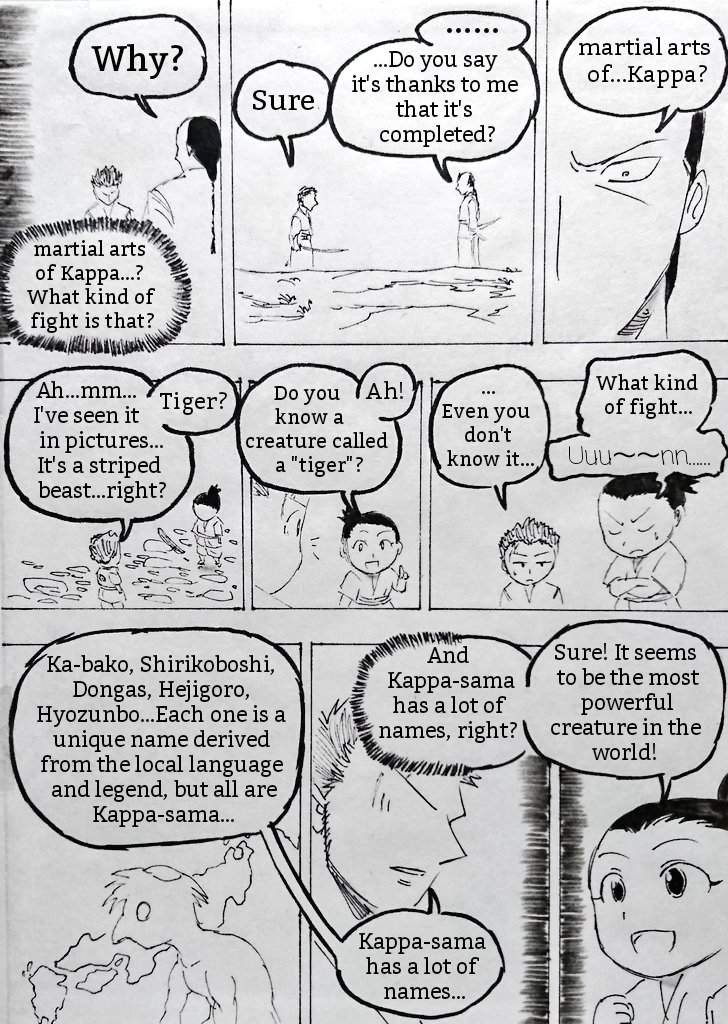 martial arts of…Kappa?
…Do you say it's thanks to me that it's completed?
Sure
Why?
martial arts of Kappa…? What kind of fight is that?
What kind of fight…
Even you don't know it…
Ah! Do you know a creature called a "tiger"?
Tiger? Ah…mm…I've seen it in pictures... It's a striped beast…right?
Sure! It seems to be the most powerful creature in the world!
And Kappa-sama has a lot of names, right?
Kappa-sama has a lot of names…
Ka-bako, Shirikoboshi, Dongas, Hejigoro, Hyozunbo…
Each one is a unique name derived from the local language and legend, but all are Kappa-sama...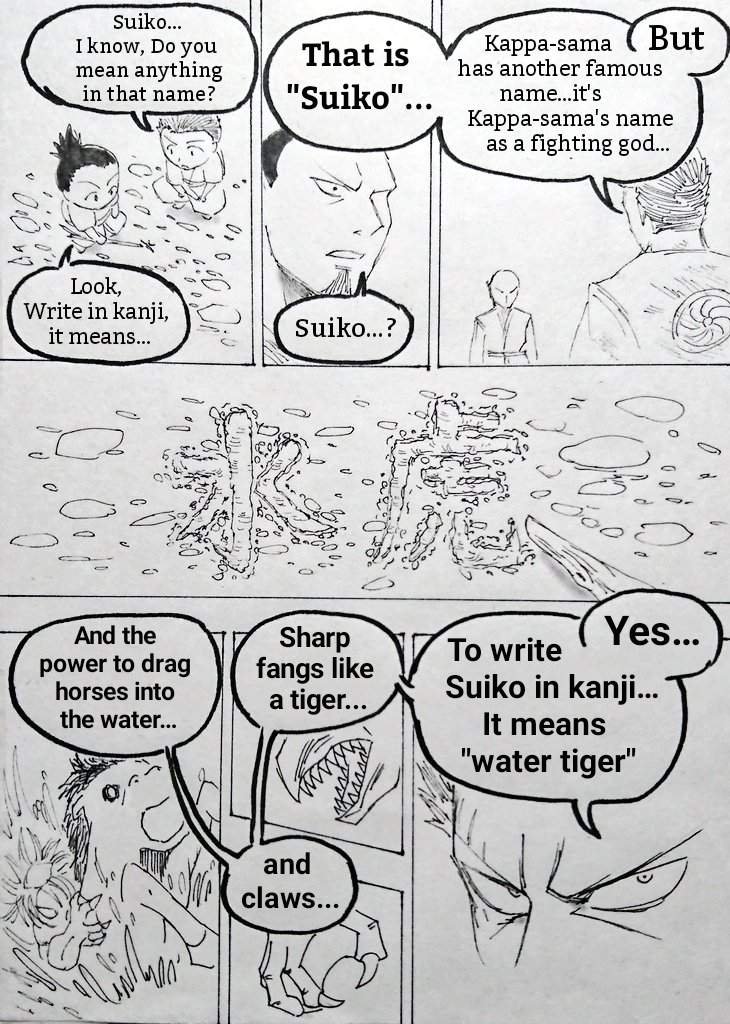 But Kappa-sama has another famous name...it's Kappa-sama's name as a fighting god...
That is "Suiko"...
Suiko…?
Suiko…I know, Do you mean anything in that name?
Look, Write in kanji, it means…
Yes…To write Suiko in kanji…It means "water tiger"
Sharp fangs like a tiger...and claws...
And the power to drag horses into the water…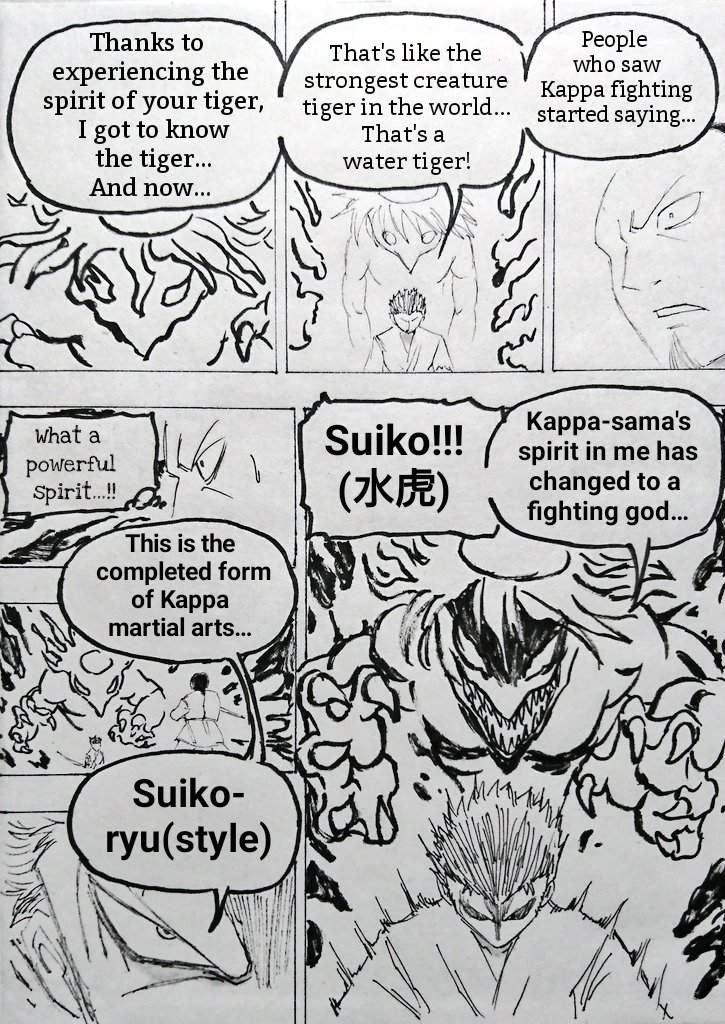 People who saw Kappa fighting started saying...
That's like the strongest creature tiger in the world...That's a water tiger!
Thanks to experiencing the spirit of your tiger, I got to know the tiger ...
And now...
Kappa-sama's spirit in me has changed to a fighting god…Suiko!!!
What a powerful spirit…!!
This is the completed form of Kappa martial arts…Suiko-ryu(style)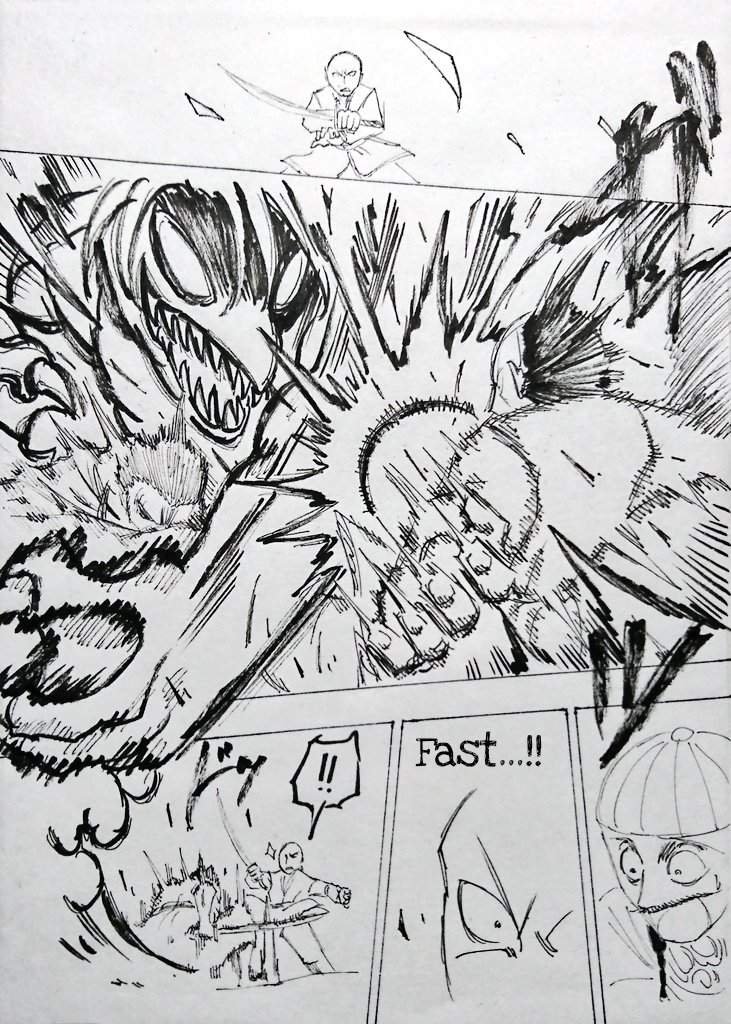 Fast…!!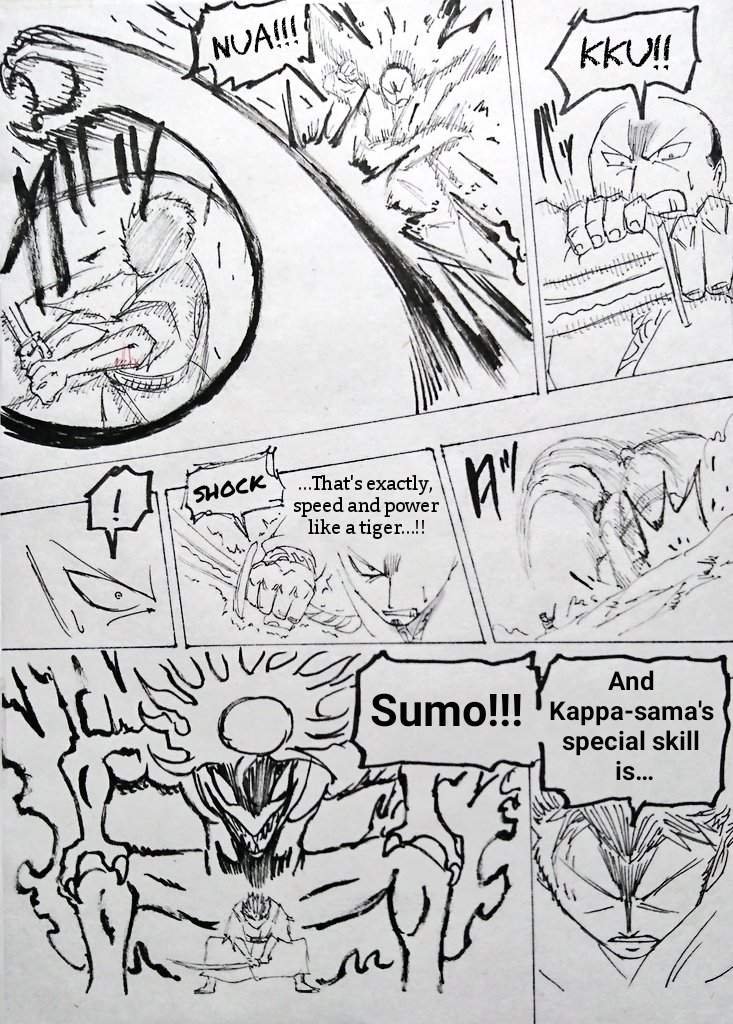 That's exactly, speed and power like a tiger…!!
And Kappa-sama's special skill is…Sumo!!!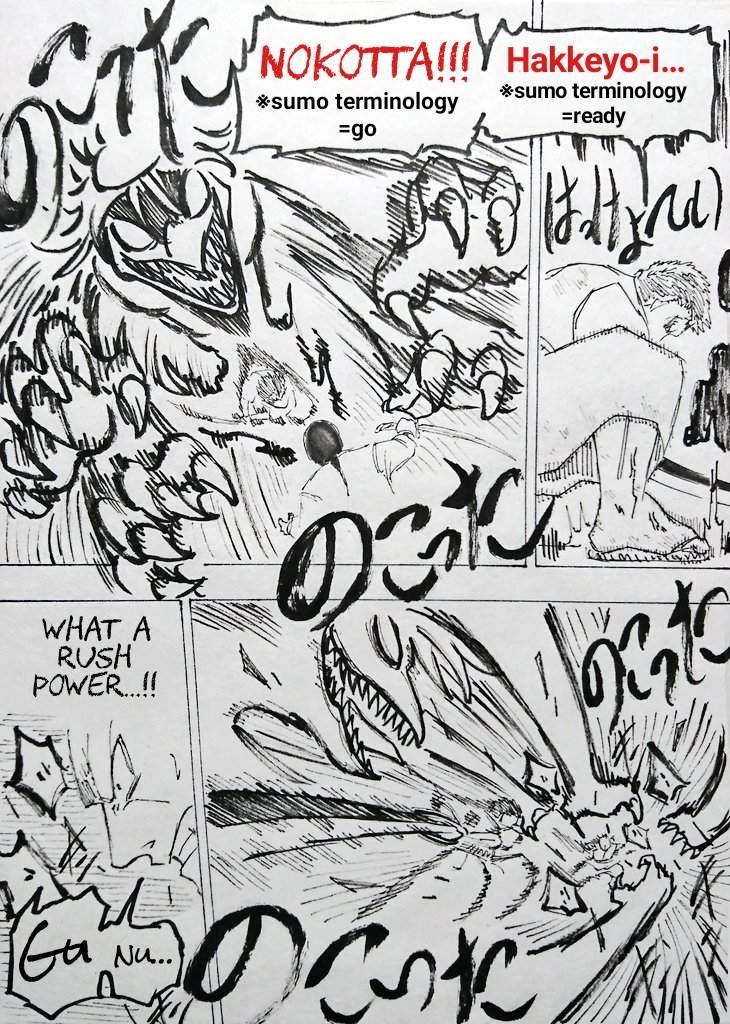 Hakkeyo-i…="※sumo terminology=ready"
Nokotta!!!="※sumo terminology=go"
What a rush power...!!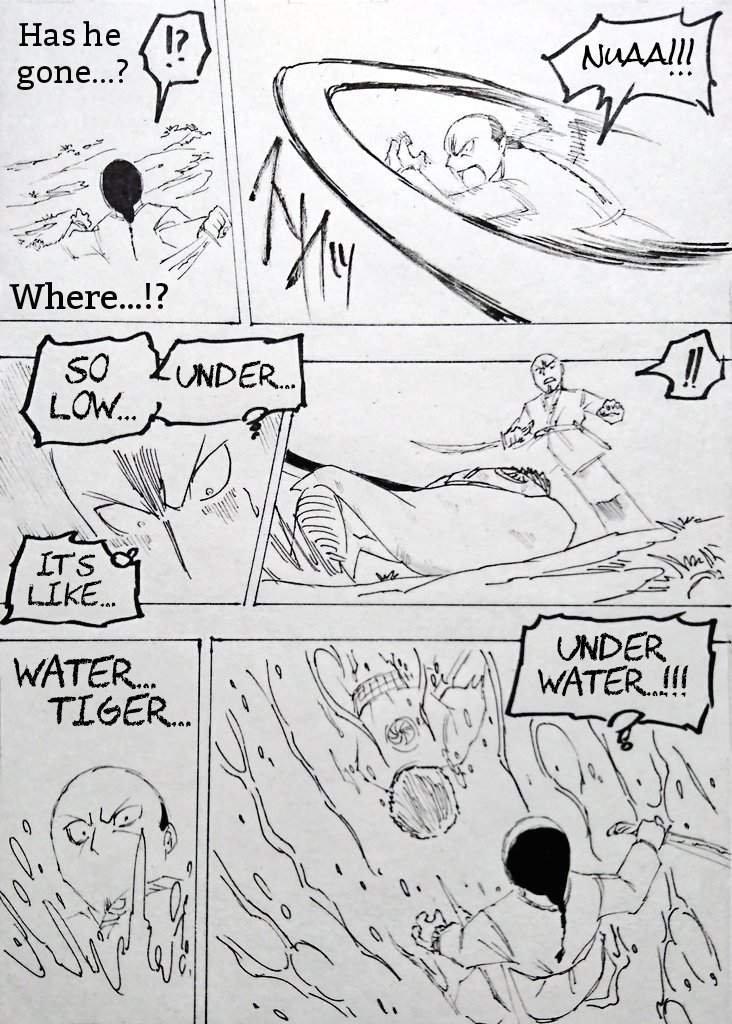 Has he gone…?
Where…!?
Under…So low...It's like…
underwater…!!!
Water…tiger…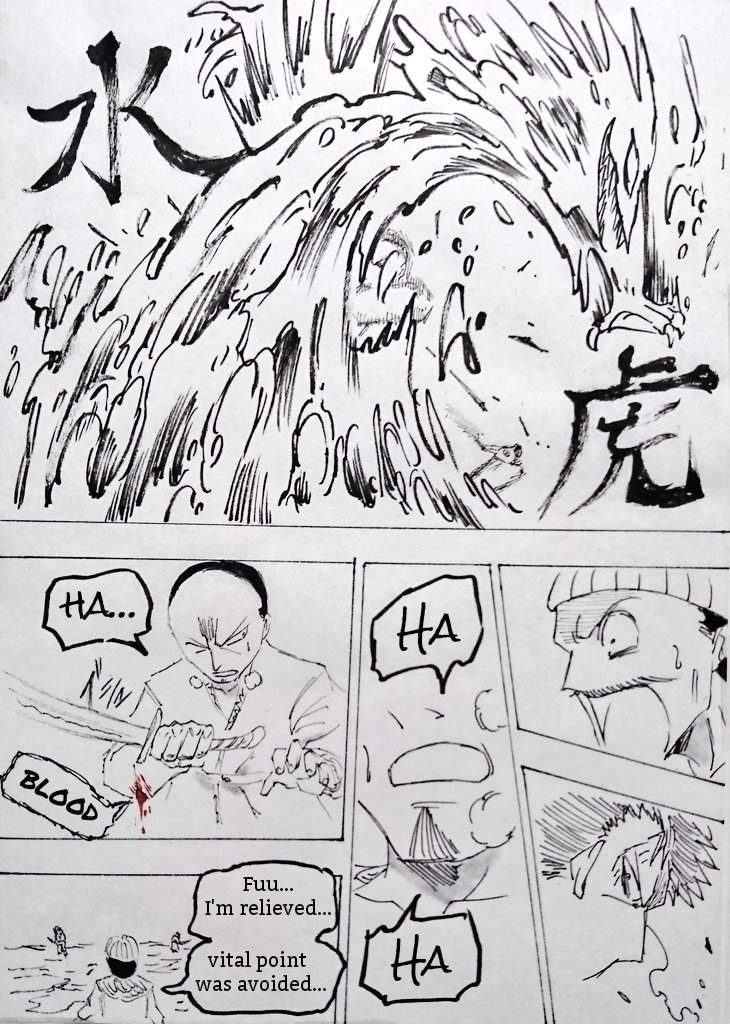 I'm relieved…
vital point was avoided…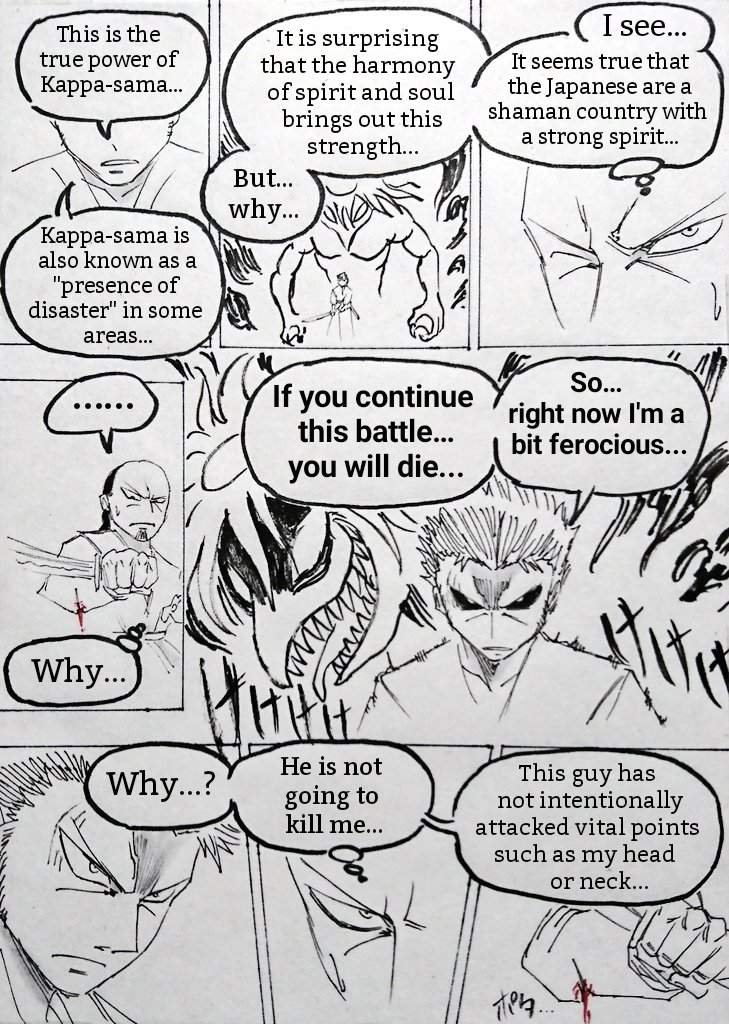 I see…It seems true that the Japanese are a shaman country with a strong spirit...
It is surprising that the harmony of spirit and soul brings out this strength…
But…why…
This is the true power of Kappa-sama…
Kappa-sama is also known as a "presence of disaster" in some areas...
So…right now I'm a bit ferocious...
If you continue this battle…you will die...
Why…
This guy has not intentionally attacked vital points such as my head or neck...
He is not going to kill me…
Why…?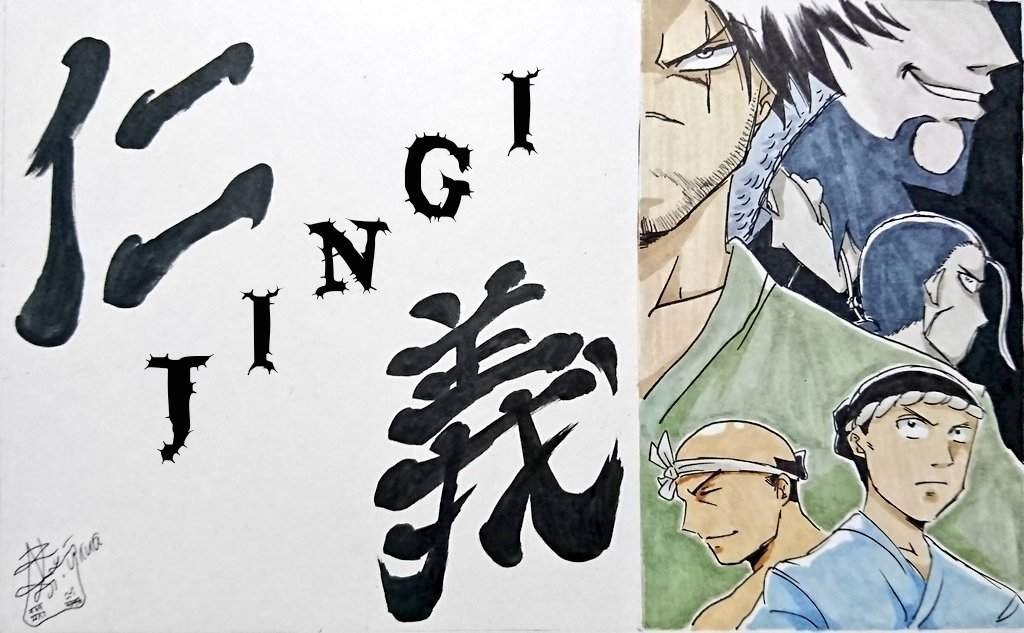 process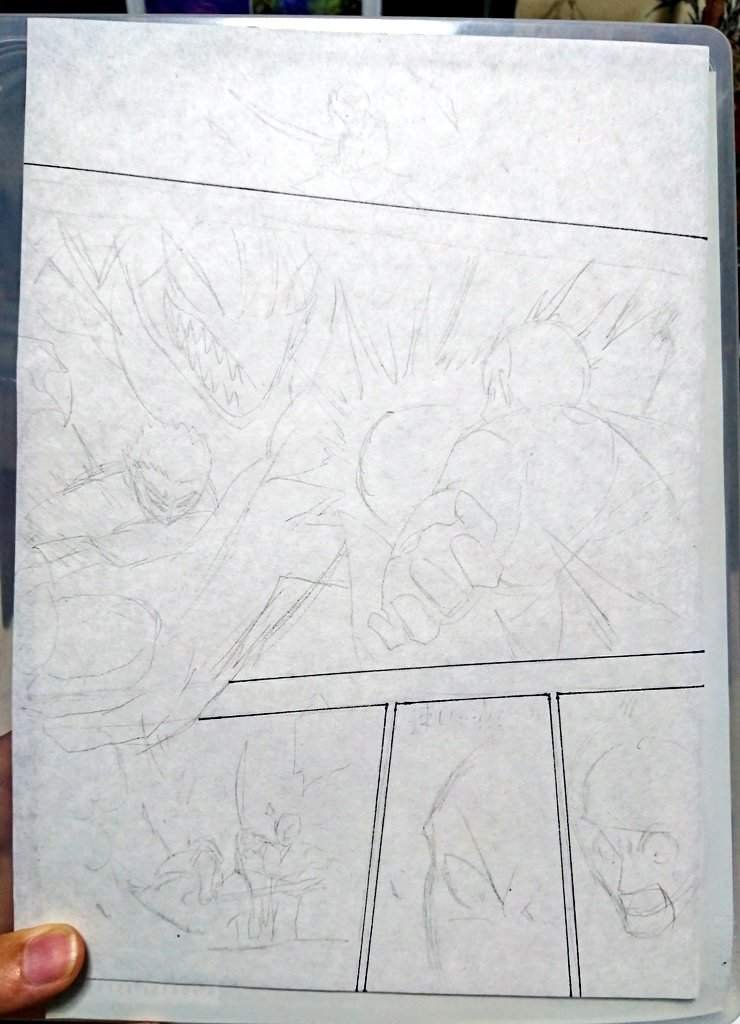 Next chapter will be posted in 6-9 days!
Thank you for reading!
Arigatou gozaimashita!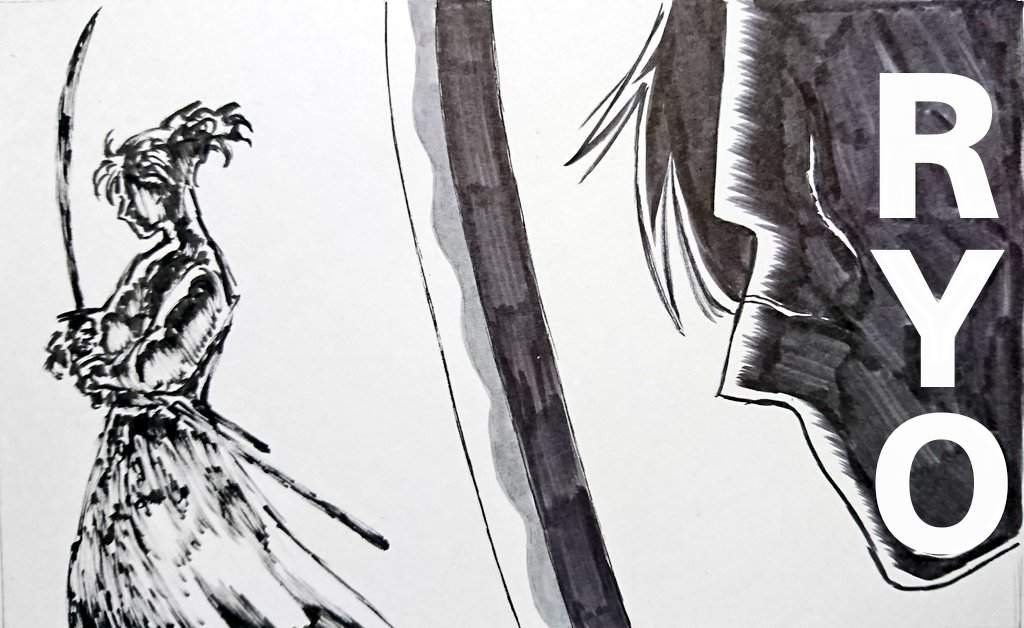 Have not you seen the -Jingi-仁義 series yet?
My Original Samurai manga -Jingi-仁義 can be seen here!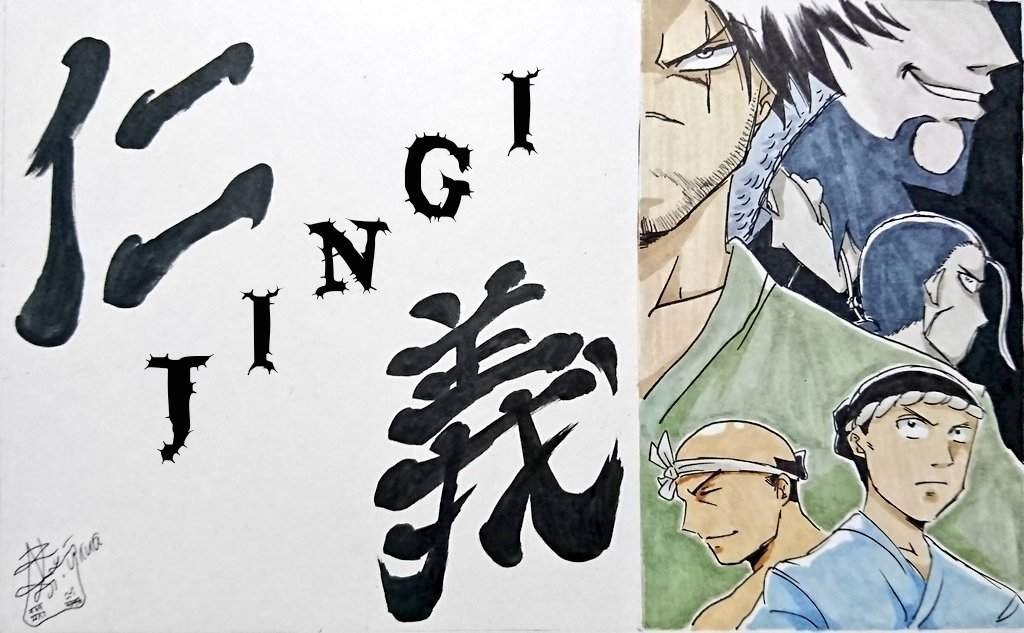 Chapter 1-2-3-4-5-6
https://partiko.app/ryo-6414/my-original-samurai-manga-jingi-chapter1-2-3-4-5-6?referrer=ryo-6414
Chapter7
https://partiko.app/@ryo-6414/the-samurai-manga-jingi-chapter7-grqawewf
Chapter8
https://partiko.app/@ryo-6414/the-samurai-manga-jingi-chapter8-ttoreio0
Chapter9
https://partiko.app/@ryo-6414/the-samurai-manga-jingi-chapter9-hsqg1hln
Chapter10
https://partiko.app/@ryo-6414/the-samurai-manga-jingi-chapter10-ndtrvpio
Chapter11
https://partiko.app/@ryo-6414/the-samurai-manga-jingi-chapter11-u1uou8kh
Chapter12
https://partiko.app/@ryo-6414/the-samurai-manga-jingi-chapter12-amvjv9zp
Chapter13
https://partiko.app/@ryo-6414/the-samurai-manga-jingi-chapter13-bmpvkucw
Chapter14
https://partiko.app/@ryo-6414/the-samurai-manga-jingi-chapter14-ei5ga7kk
Chapter15
https://partiko.app/ryo-6414/the-samurai-manga-jingi-chapter15-bzsgcipn?referrer=ryo-6414
Chapter16
https://partiko.app/ryo-6414/my-original-samurai-manga-jingi-chapter16-2erk8o7d?referrer=ryo-6414
Chapter17
https://partiko.app/ryo-6414/my-original-samurai-manga-jingi-chapter17-zkggrwuu?referrer=ryo-6414
Chapter18
https://partiko.app/ryo-6414/my-original-samurai-manga-jingi-chapter18-gs27fsdh?referrer=ryo-6414
Chapter19
https://partiko.app/ryo-6414/my-original-samurai-manga-jingi-chapter19-lrnweqqi?referrer=ryo-6414
Chapter20
https://partiko.app/ryo-6414/my-original-samurai-manga-jingi-chapter20-2en9sfrq?referrer=ryo-6414
Chapter21
https://partiko.app/ryo-6414/my-original-samurai-manga-jingi-chapter21-vu8lonac?referrer=ryo-6414
Chapter22
https://partiko.app/ryo-6414/my-original-samurai-manga-jingi-chapter22-5fusqjsh?referrer=ryo-6414
Chapter23
https://partiko.app/ryo-6414/my-original-samurai-manga-jingi-chapter23?referrer=ryo-6414
Chapter24
https://partiko.app/ryo-6414/my-original-samurai-manga-jingi-chapter24?referrer=ryo-6414
Chapter25
https://partiko.app/ryo-6414/jyjmg-my-original-samurai-manga-jingi-chapter25?referrer=ryo-6414
Chapter26
https://partiko.app/ryo-6414/my-original-samurai-manga-jingi-chapter26?referrer=ryo-6414
Chapter27
https://partiko.app/ryo-6414/my-original-samurai-manga-jingi-chapter27?referrer=ryo-6414
Chapter28
https://partiko.app/ryo-6414/my-original-samurai-manga-jingi-chapter28?referrer=ryo-6414
Chapter29
https://partiko.app/ryo-6414/my-original-samurai-manga-jingi-chapter29?referrer=ryo-6414
Chapter30
https://partiko.app/ryo-6414/my-original-samurai-manga-jingi-chapter30?referrer=ryo-6414
Chapter31
https://partiko.app/ryo-6414/my-original-samurai-manga-jingi-chapter31?referrer=ryo-6414
Chapter32
https://partiko.app/ryo-6414/my-original-samurai-manga-jingi-chapter32?referrer=ryo-6414
Chapter33
https://partiko.app/ryo-6414/my-original-samurai-manga-jingi-chapter33?referrer=ryo-6414
Chapter34
https://partiko.app/ryo-6414/my-original-samurai-manga-jingi-chapter34?referrer=ryo-6414
Chapter35
https://partiko.app/ryo-6414/my-original-samurai-manga-jingi-chapter35?referrer=ryo-6414
Chapter36
https://partiko.app/ryo-6414/my-original-samurai-manga-jingi-chapter36?referrer=ryo-6414
Chapter37
https://partiko.app/ryo-6414/my-original-samurai-manga-jingi-chapter37?referrer=ryo-6414
Chapter38
https://partiko.app/ryo-6414/my-original-samurai-manga-jingi-chapter38?referrer=ryo-6414
Chapter39
https://partiko.app/ryo-6414/my-original-samurai-manga-jingi-chapter39?referrer=ryo-6414
Chapter40
https://partiko.app/ryo-6414/my-original-samurai-manga-jingi-chapter40?referrer=ryo-6414
Chapter41
https://partiko.app/ryo-6414/my-original-samurai-manga-jingi-chapter41?referrer=ryo-6414
Chapter42
https://partiko.app/ryo-6414/my-original-samurai-manga-jingi-chapter42?referrer=ryo-6414
Chapter43
https://partiko.app/ryo-6414/my-original-samurai-manga-jingi-chapter43?referrer=ryo-6414
Chapter44
https://partiko.app/ryo-6414/my-original-samurai-manga-jingi-chapter44?referrer=ryo-6414
Chapter45
https://partiko.app/ryo-6414/my-original-samurai-manga-jingi-chapter45?referrer=ryo-6414
Chapter46
https://partiko.app/ryo-6414/my-original-samurai-manga-jingi-chapter46?referrer=ryo-6414
Chapter47
https://partiko.app/ryo-6414/2020-first-chapter-my-original-samurai-manga-jingi-chapter47?referrer=ryo-6414
Chapter48
https://partiko.app/ryo-6414/my-original-samurai-manga-jingi-chapter48?referrer=ryo-6414
Chapter49
https://partiko.app/ryo-6414/my-original-samurai-manga-jingi-chapter49?referrer=ryo-6414
Chapter50
https://partiko.app/ryo-6414/my-original-samurai-manga-jingi-chapter5?referrer=ryo-6414
Chapter51
https://partiko.app/ryo-6414/my-original-samurai-manga-jingi-chapter51?referrer=ryo-6414
Chapter52
https://partiko.app/ryo-6414/my-original-samurai-manga-jingi-chapter52?referrer=ryo-6414
Chapter53
https://partiko.app/ryo-6414/my-original-samurai-manga-jingi-chapter53?referrer=ryo-6414
All my mangas drawn in "Washi(和紙)"
It is a traditional Japanese paper made from 1300 years ago.
This is my Washi of post↓
https://steemit.com/traditional/@ryo-6414/washi-is-process-work-dlm5nqgq