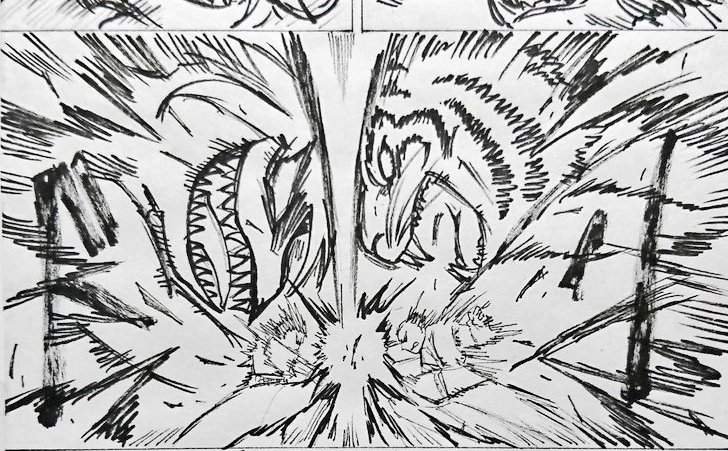 Hello steemians!
I am RYO!
This is a -Jingi- New Chapter post
-Jingi- is not my previous work, it's my original manga that I'm currently working on
About hints to read manga before
Read manga from the right
Red word are Japanese. The meaning is written in (※)
If you do not understand how to read manga please read the sentences under the picture. It's written in the order of manga
-Jingi- Chapter55↓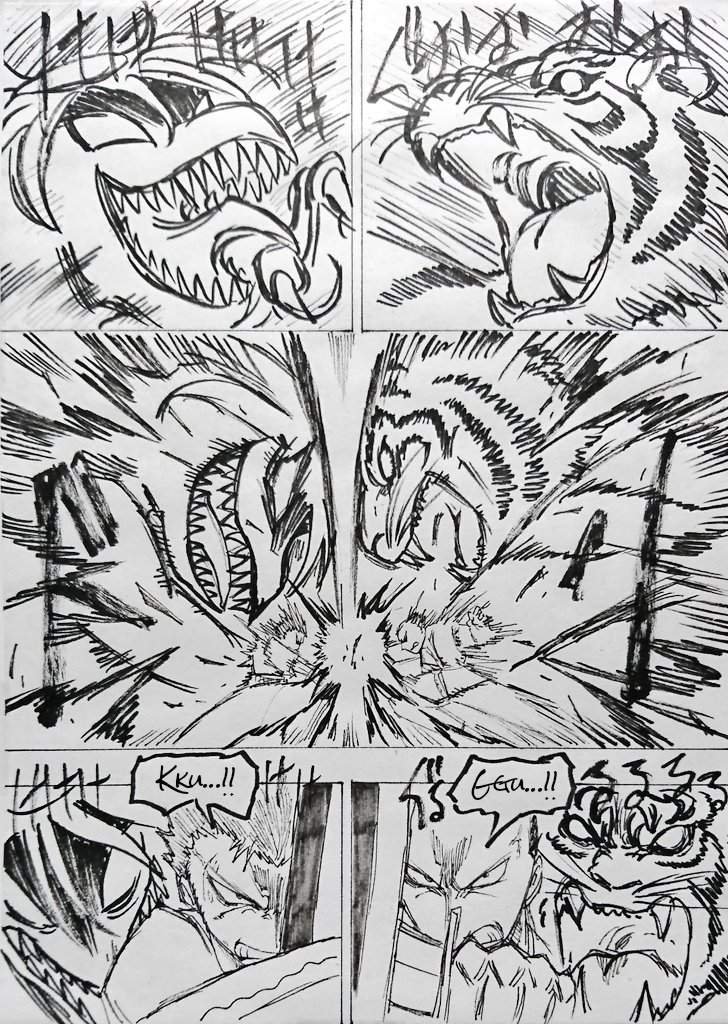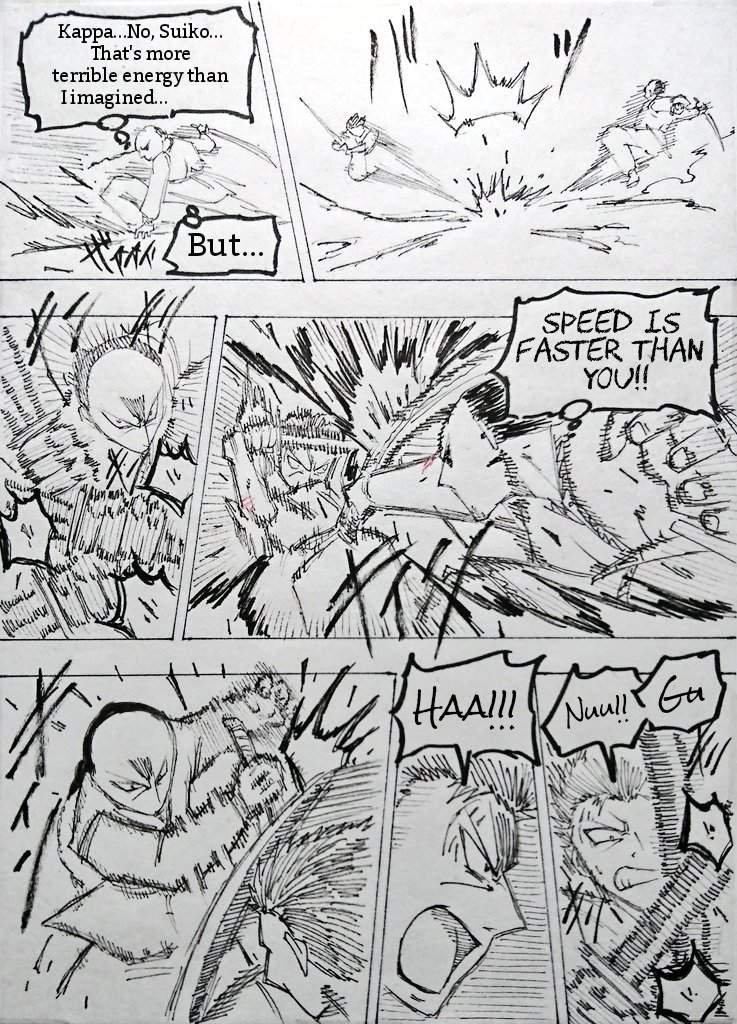 Kappa…No, Suiko…That's more terrible energy than I imagined...
But…
Speed is faster than you!!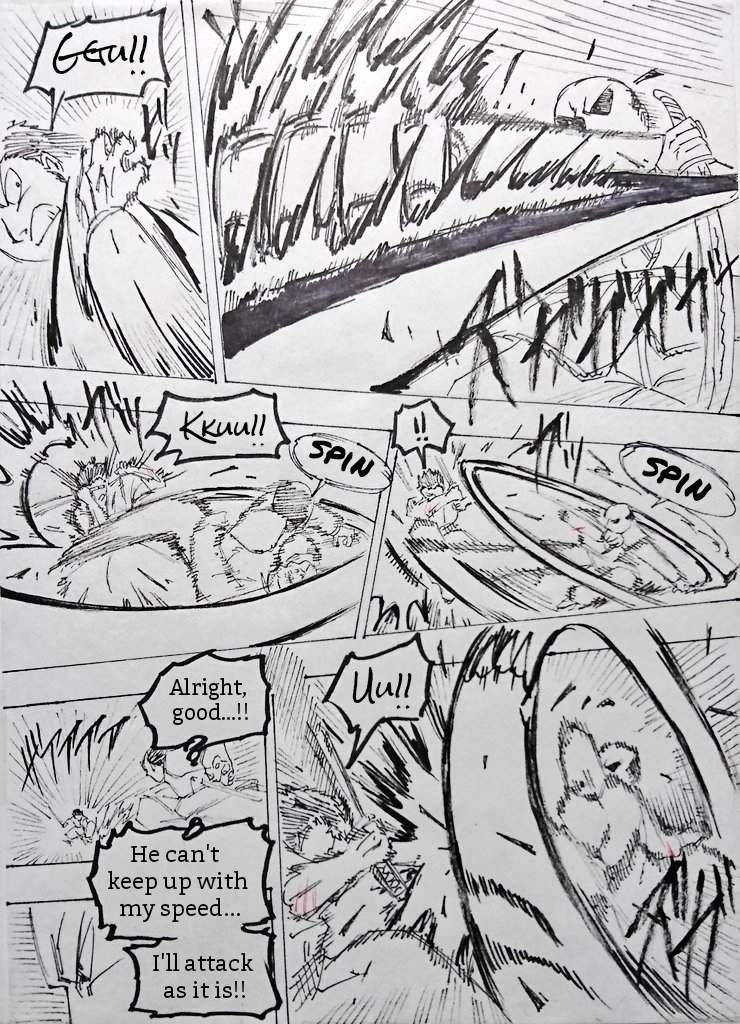 Alright, good…!!
He can't keep up with my speed...
I'll attack as it is!!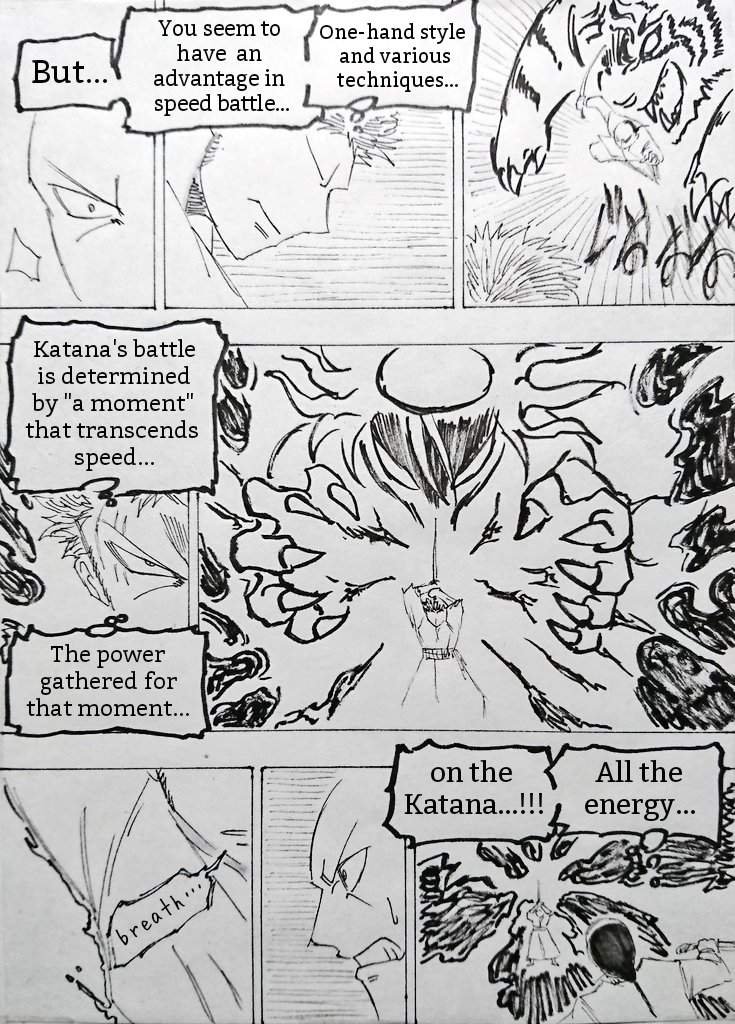 One-hand style and various techniques...
You seem to have an advantage in speed battle...
But…
Katana's battle is determined by "a moment" that transcends speed...
The power gathered for that moment...
All the energy...
on the Katana...!!!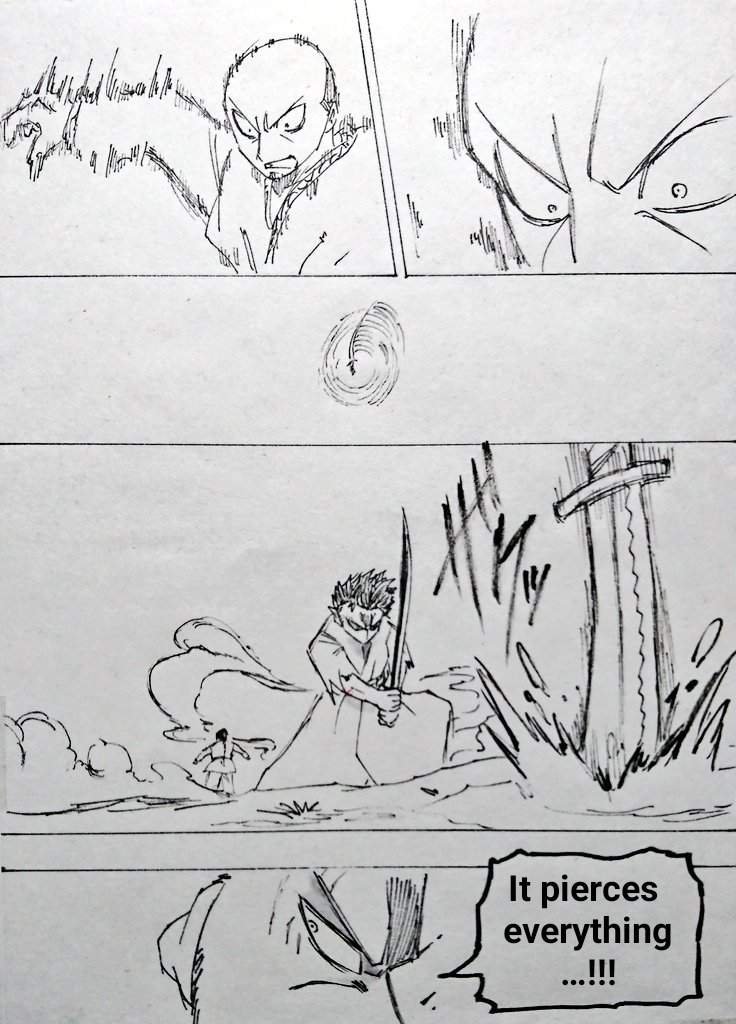 It pierces everything…!!!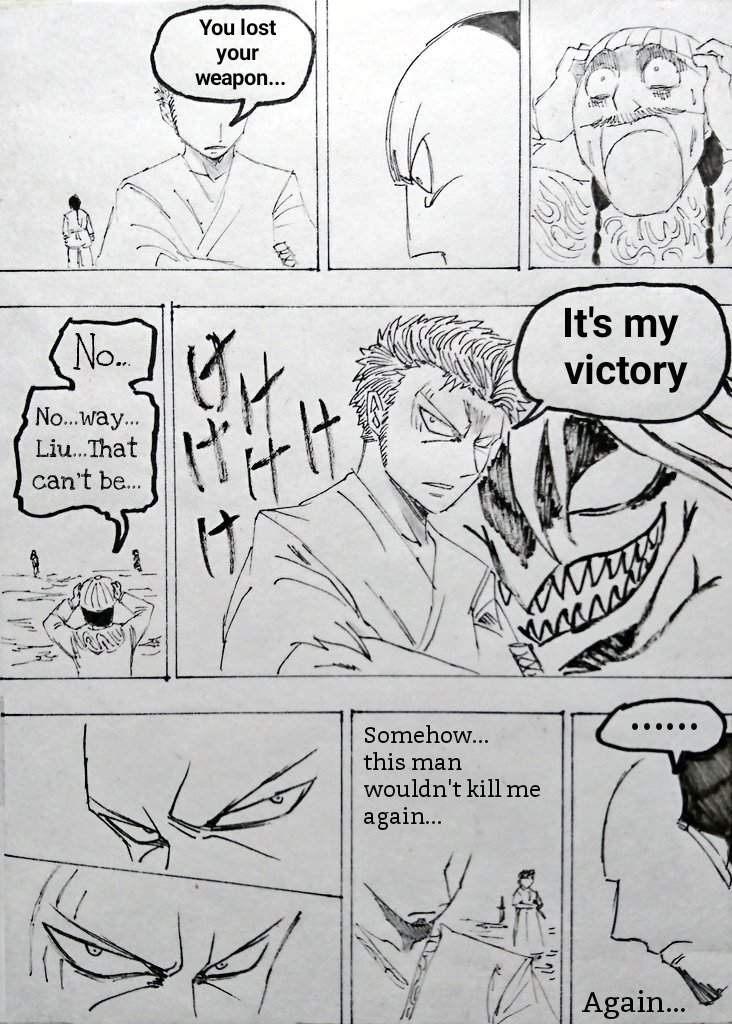 You lost your weapon...
It's my victory
No…
No…way…Liu…That can't be…
Again…
Somehow…this man wouldn't kill me again…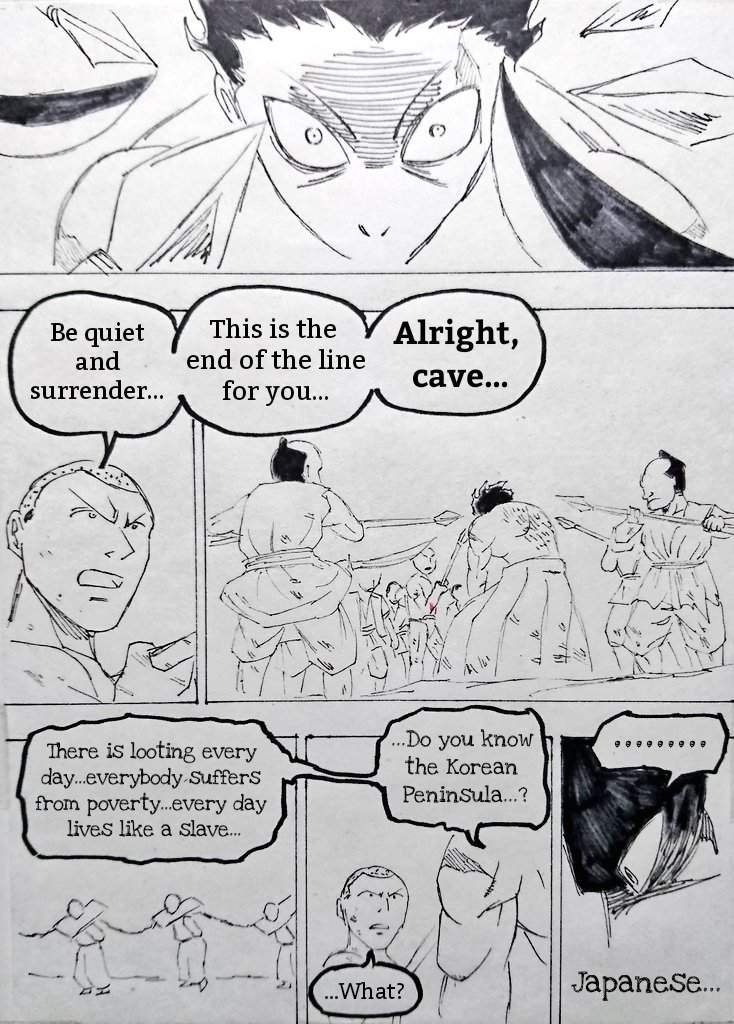 Alright, cave…
This is the end of the line for you…
Be quiet and surrender…
Japanese…
...Do you know the Korean Peninsula...?
…What…?
There is looting every day...everybody suffers from poverty...every day lives like a slave...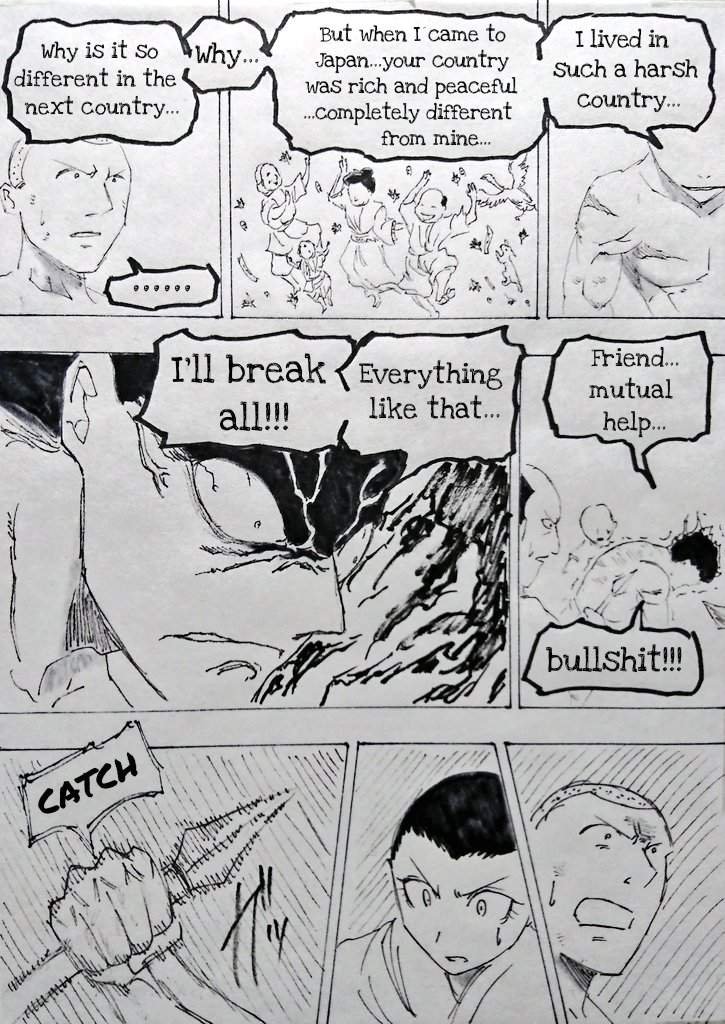 I lived in such a harsh country...
But when I came to Japan…your country was rich and peaceful...completely different from mine...
Why…Why is it so different in the next country...
Friend…mutual help…bullshit!!!
Everything like that...I'll break all!!!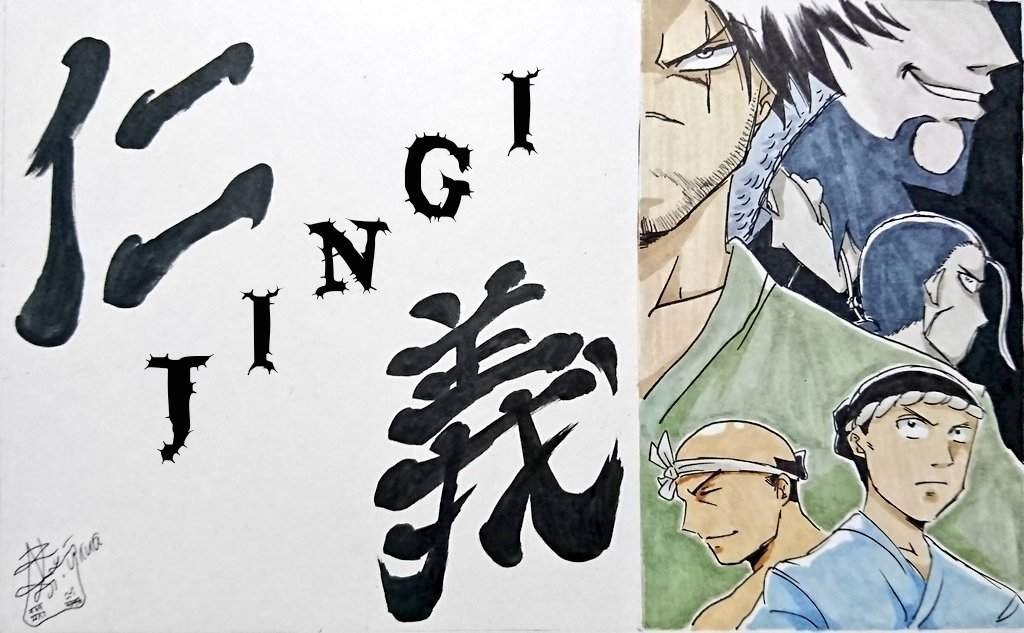 process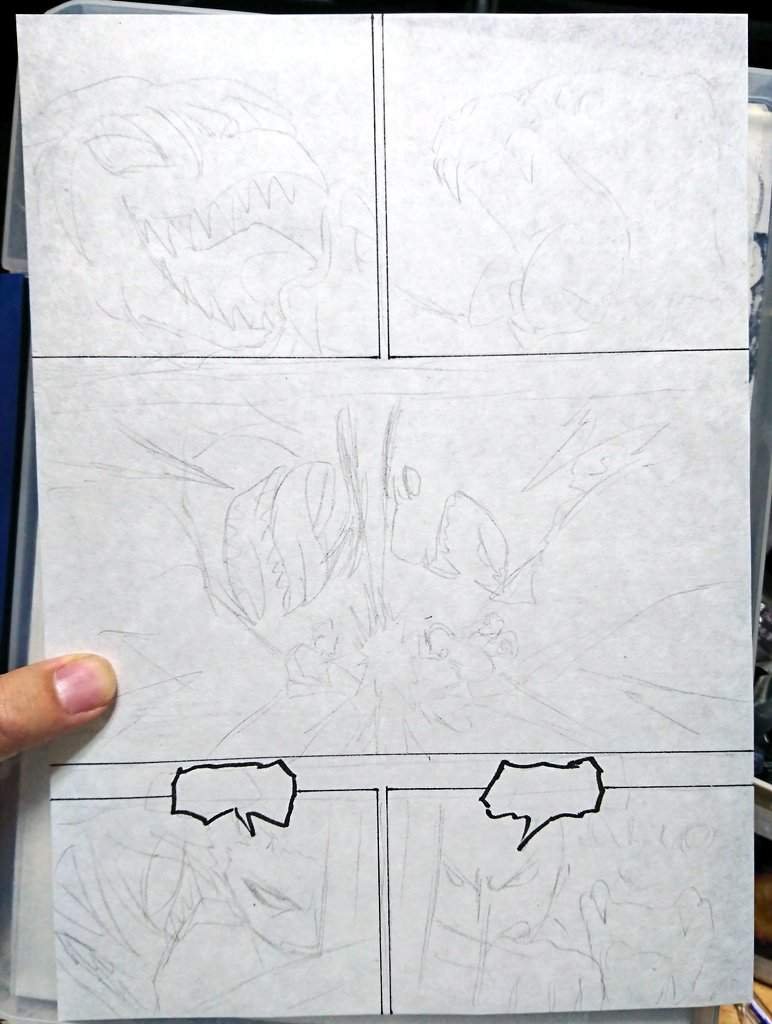 Next chapter will be posted in 6-9 days!
Thank you for reading!
Arigatou gozaimashita!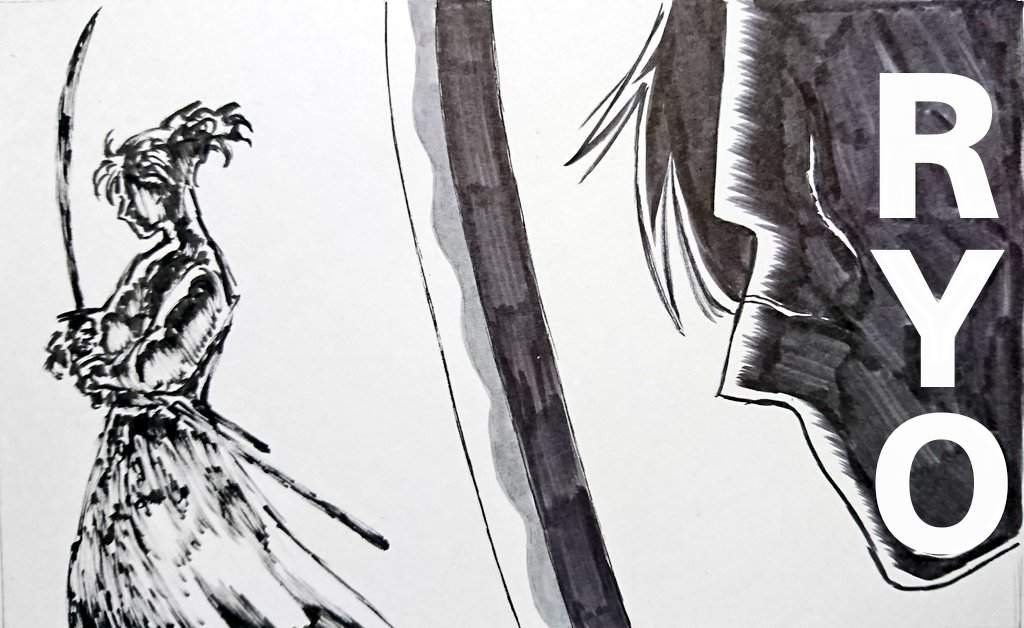 Have not you seen the -Jingi-仁義 series yet?
My Original Samurai manga -Jingi-仁義 can be seen here!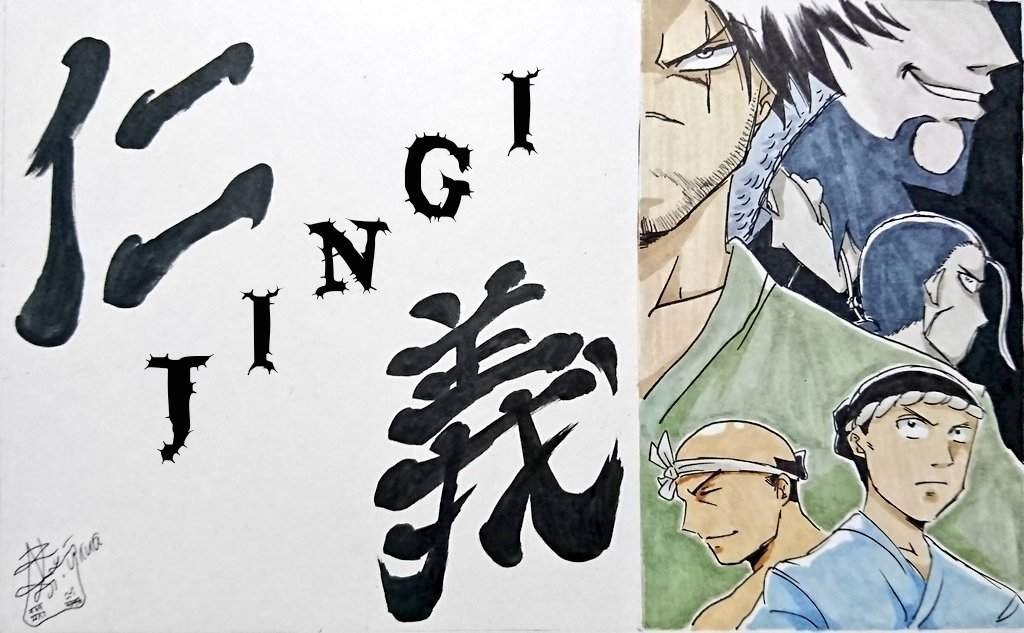 Chapter 1-2-3-4-5-6
https://partiko.app/ryo-6414/my-original-samurai-manga-jingi-chapter1-2-3-4-5-6?referrer=ryo-6414
Chapter7
https://partiko.app/@ryo-6414/the-samurai-manga-jingi-chapter7-grqawewf
Chapter8
https://partiko.app/@ryo-6414/the-samurai-manga-jingi-chapter8-ttoreio0
Chapter9
https://partiko.app/@ryo-6414/the-samurai-manga-jingi-chapter9-hsqg1hln
Chapter10
https://partiko.app/@ryo-6414/the-samurai-manga-jingi-chapter10-ndtrvpio
Chapter11
https://partiko.app/@ryo-6414/the-samurai-manga-jingi-chapter11-u1uou8kh
Chapter12
https://partiko.app/@ryo-6414/the-samurai-manga-jingi-chapter12-amvjv9zp
Chapter13
https://partiko.app/@ryo-6414/the-samurai-manga-jingi-chapter13-bmpvkucw
Chapter14
https://partiko.app/@ryo-6414/the-samurai-manga-jingi-chapter14-ei5ga7kk
Chapter15
https://partiko.app/ryo-6414/the-samurai-manga-jingi-chapter15-bzsgcipn?referrer=ryo-6414
Chapter16
https://partiko.app/ryo-6414/my-original-samurai-manga-jingi-chapter16-2erk8o7d?referrer=ryo-6414
Chapter17
https://partiko.app/ryo-6414/my-original-samurai-manga-jingi-chapter17-zkggrwuu?referrer=ryo-6414
Chapter18
https://partiko.app/ryo-6414/my-original-samurai-manga-jingi-chapter18-gs27fsdh?referrer=ryo-6414
Chapter19
https://partiko.app/ryo-6414/my-original-samurai-manga-jingi-chapter19-lrnweqqi?referrer=ryo-6414
Chapter20
https://partiko.app/ryo-6414/my-original-samurai-manga-jingi-chapter20-2en9sfrq?referrer=ryo-6414
Chapter21
https://partiko.app/ryo-6414/my-original-samurai-manga-jingi-chapter21-vu8lonac?referrer=ryo-6414
Chapter22
https://partiko.app/ryo-6414/my-original-samurai-manga-jingi-chapter22-5fusqjsh?referrer=ryo-6414
Chapter23
https://partiko.app/ryo-6414/my-original-samurai-manga-jingi-chapter23?referrer=ryo-6414
Chapter24
https://partiko.app/ryo-6414/my-original-samurai-manga-jingi-chapter24?referrer=ryo-6414
Chapter25
https://partiko.app/ryo-6414/jyjmg-my-original-samurai-manga-jingi-chapter25?referrer=ryo-6414
Chapter26
https://partiko.app/ryo-6414/my-original-samurai-manga-jingi-chapter26?referrer=ryo-6414
Chapter27
https://partiko.app/ryo-6414/my-original-samurai-manga-jingi-chapter27?referrer=ryo-6414
Chapter28
https://partiko.app/ryo-6414/my-original-samurai-manga-jingi-chapter28?referrer=ryo-6414
Chapter29
https://partiko.app/ryo-6414/my-original-samurai-manga-jingi-chapter29?referrer=ryo-6414
Chapter30
https://partiko.app/ryo-6414/my-original-samurai-manga-jingi-chapter30?referrer=ryo-6414
Chapter31
https://partiko.app/ryo-6414/my-original-samurai-manga-jingi-chapter31?referrer=ryo-6414
Chapter32
https://partiko.app/ryo-6414/my-original-samurai-manga-jingi-chapter32?referrer=ryo-6414
Chapter33
https://partiko.app/ryo-6414/my-original-samurai-manga-jingi-chapter33?referrer=ryo-6414
Chapter34
https://partiko.app/ryo-6414/my-original-samurai-manga-jingi-chapter34?referrer=ryo-6414
Chapter35
https://partiko.app/ryo-6414/my-original-samurai-manga-jingi-chapter35?referrer=ryo-6414
Chapter36
https://partiko.app/ryo-6414/my-original-samurai-manga-jingi-chapter36?referrer=ryo-6414
Chapter37
https://partiko.app/ryo-6414/my-original-samurai-manga-jingi-chapter37?referrer=ryo-6414
Chapter38
https://partiko.app/ryo-6414/my-original-samurai-manga-jingi-chapter38?referrer=ryo-6414
Chapter39
https://partiko.app/ryo-6414/my-original-samurai-manga-jingi-chapter39?referrer=ryo-6414
Chapter40
https://partiko.app/ryo-6414/my-original-samurai-manga-jingi-chapter40?referrer=ryo-6414
Chapter41
https://partiko.app/ryo-6414/my-original-samurai-manga-jingi-chapter41?referrer=ryo-6414
Chapter42
https://partiko.app/ryo-6414/my-original-samurai-manga-jingi-chapter42?referrer=ryo-6414
Chapter43
https://partiko.app/ryo-6414/my-original-samurai-manga-jingi-chapter43?referrer=ryo-6414
Chapter44
https://partiko.app/ryo-6414/my-original-samurai-manga-jingi-chapter44?referrer=ryo-6414
Chapter45
https://partiko.app/ryo-6414/my-original-samurai-manga-jingi-chapter45?referrer=ryo-6414
Chapter46
https://partiko.app/ryo-6414/my-original-samurai-manga-jingi-chapter46?referrer=ryo-6414
Chapter47
https://partiko.app/ryo-6414/2020-first-chapter-my-original-samurai-manga-jingi-chapter47?referrer=ryo-6414
Chapter48
https://partiko.app/ryo-6414/my-original-samurai-manga-jingi-chapter48?referrer=ryo-6414
Chapter49
https://partiko.app/ryo-6414/my-original-samurai-manga-jingi-chapter49?referrer=ryo-6414
Chapter50
https://partiko.app/ryo-6414/my-original-samurai-manga-jingi-chapter5?referrer=ryo-6414
Chapter51
https://partiko.app/ryo-6414/my-original-samurai-manga-jingi-chapter51?referrer=ryo-6414
Chapter52
https://partiko.app/ryo-6414/my-original-samurai-manga-jingi-chapter52?referrer=ryo-6414
Chapter53
https://partiko.app/ryo-6414/my-original-samurai-manga-jingi-chapter53?referrer=ryo-6414
Chapter54
https://partiko.app/ryo-6414/my-original-samurai-manga-jingi-chapter54?referrer=ryo-6414
All my mangas drawn in "Washi(和紙)"
It is a traditional Japanese paper made from 1300 years ago.
This is my Washi of post↓
https://steemit.com/traditional/@ryo-6414/washi-is-process-work-dlm5nqgq