Cannabinoids are chemical compounds found in the cannabis plant, many of which provide relief to an array of symptoms including anxiety, pain, nausea, and inflammation. They work by imitating endocannabinoids, which are the compounds that our bodies produce naturally, and are responsible for maintaining our internal stability and health.
A total of 113 compounds have been identified in the marijuana plant. Six of these make up the "Big six" list and are among the most well-researched cannabinoids. These include THC and CBD, along with CBG, CBN, THCV, and of course, Cannabichromene, better known as CBC, which we will be focusing on for the purpose of this post.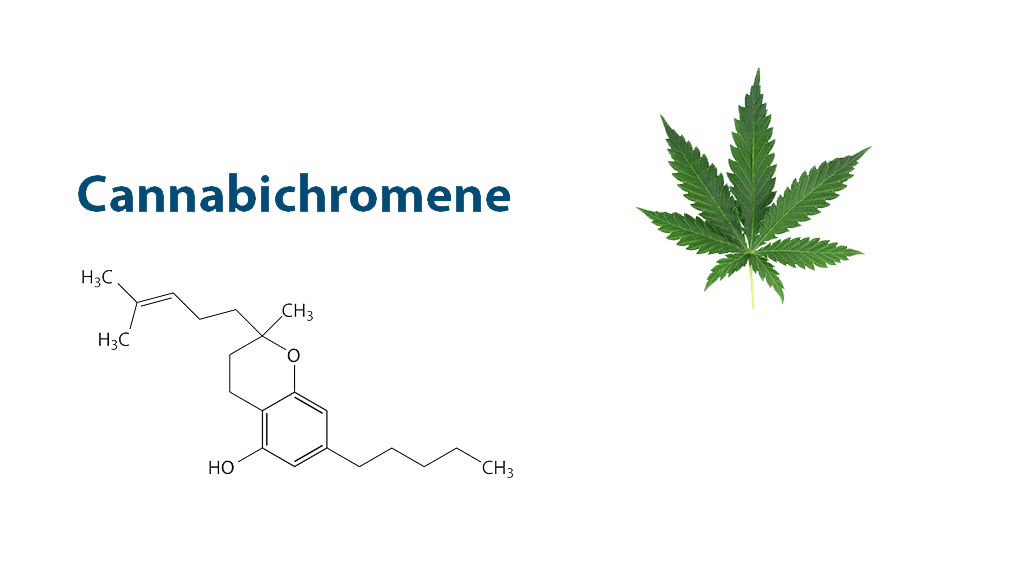 While THC and CBD are both known for their incredible health benefits, Cannabichromene (CBC) has also been found to have several therapeutic capabilities and doesn't have any of the psychoactive effects that THC does.
What is CBC?
CBC might just be one of the most underappreciated cannabinoids around. Discovered over 50 years ago, CBC doesn't get as much attention as the more popular CBD and THC, but its benefits are exceptionally promising. It's non-psychoactive, just like CBD, and much to many people's surprise, it's the second most prominent cannabinoid found in marijuana, with only THC being more prevalent. In fact, CBC has previously been known to make up as much as 64% of the plant's cannabinoid profile. But, today's plants are primarily selected for high THC content, so very few of them contain much CBC.
The reason that CBC is non-intoxicating is that it binds poorly to the CB1 cannabinoid receptors in the brain. It binds to other receptors in the body, such as the vanilloid receptor 1 (TRPV1) and transient receptor potential ankyrin 1 (TRPA1), and both of these are linked to pain perception. When the CBC activates these receptors, the body releases increased levels of endocannabinoids, like anandamide.
CBC functions in a very similar way to THC and CBD and also has the same origins. They all stem from cannabigerolic acid (CBGA). This is another compound that the cannabis plant produces and is the precursor to three major cannabinoids: cannabidiolic acid (CBDA), tetrahydrocannabinolic acid (THCA), and cannabichromenic acid (CBCA). As like THC and CBD, CBC is produced through an enzymatic conversion of the precursor CBG (cannabigerol).
Cannabigerolic acid (CBGA) needs to be cyclized by the enzyme CBCA synthase to give CBCA. From there, heat and time will cause CBCA to decarboxylate into CBC.
What's the Difference Between CBC & Other Cannabinoids?
In general, one of the major differences between cannabinoids is determined by the extent to which they are psychologically active. As we have already discussed, CBC is non-psychoactive but how else does it differ from other cannabinoids? This is where it gets quite scientific. Have you ever heard of molecular formula C21H30O2? We're going to go ahead and assume most likely not unless of course, you are a bit of a science nerd. Essentially, this is the chemical formula of THC, CBD, and CBC. Interestingly, although these all consist of the same chemical formula, there are slight alterations in their structure which means that they act in different ways. For example, THC is different to CBD ana CBC because of its ability to bind to the CB1 receptor. This is what helps it to produce the famous psychoactive effect that is associated with smoking weed.
Much like CBD, CBC also doesn't bind well to the cannabinoid receptors known as the CB1 and CB2. CB1 receptors can mainly be found in the brain, and the interaction between THC and the CB1 receptors is essentially what causes the psychoactive effects associated with cannabis use. In other words, this is what gives feelings of euphoria after consuming weed. CBC also doesn't bind well to CB2 receptors, but as we have mentioned above, it interacts with several other receptors such as the TRPV1 and TRPA1.
When the CBC activates these receptors, increased levels of the body's natural endocannabinoids such as anandamide are released. Anandamide is also often referred to as the "bliss molecule." This explains the primary way in which CBC differs from other receptors. While THC and other cannabinoids directly bind to and impact their respective receptors (like the CB1 and CB2), CBC instead enhances the receptor activity of cannabinoids that occur naturally in cannabis. Thus, CBC indirectly activates the body's cannabinoid receptors.
CBC Benefits
Just like other cannabinoids found in the cannabis plant CBC holds great medical potential. The supposed health benefits of CBC have far-reaching implications.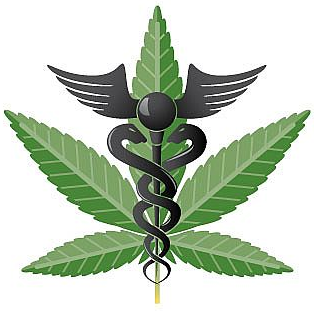 Although its effects may not be as strong as THC, CBC has been found to reduce pain. A case study done on rats discovered that CBC showed great promise to act as an analgesic painkiller, to block any pain and inflammation that is associated with collagen-induced osteoarthritis. In fact, they stated that it might just be as good as CBD. The effects of CBC on inflammation are very different to that of NSAIDs, and it also doesn't have any of the negative side effects that these traditional medications have.
A study done in 2010 by DeLong et al. analyzed the effects of CBC on paw edema, and they found that CBC was effective in reducing overall swelling. The effect occurred independently of the CB receptors, because antagonists prevented THC from working in the same way, but did not block CBC.
For many years, it was thought that once you reach a certain age, the brain stops growing. But, as it turns out this is not true at all. For instance, the cells responsible for learning and memory, are continuously made via a process known as neurogenesis. In people who suffer from Alzheimer's and dementia, neurogenesis is altered.
A study done in 2013 found that CBC could, in fact, encourage neurogenesis. The researchers tested the effects of adult, mouse neural stem progenitor cells (NSPCs) outside of the body and found that CBC increased the viability of these cells. Meaning that cannabinoids improved their function. Just as a side note, NSPCs are special kinds of cells that can differentiate into a variety of other cells. They aid in brain recovery and growth.
Another early study found that CBC possesses some significant antibacterial properties. The study discovered that CBC could help fight several gram-positive and gram-negative bacteria, such as E. coli and staph. More recently, a study done in 2008 found that CBC, along with other cannabinoids, was just as effective, if not more effective in treating MRSA when compared to powerful medications like Vancomycin. The plus side? CBC doesn't have any of the negative side effects that traditional medication does.
Beyond the role that CBC plays in enhancing the efficacy of THC, it is also thought to be a great tool in fighting cancer. This is because of the way that it interacts with the naturally produced endocannabinoid, known as anandamide. This human-produced cannabinoid could reduce colorectal cancer and breast cancer. The ways it works is that the CBC allows more of the anandamide to remain in the patient's system because it inhibits its uptake. In other words, improves the ability of the immune system to use its healthy chemicals, such as the anandamide, to destroy cancer.
To put it more simply, the CBC hinders the uptake of the bliss molecule, which allows it to stay in your bloodstream for longer. The anandamide (bliss molecule) is known to reduce the risk of breast cancer, and thus, the longer it's in your bloodstream, the better.
It is common knowledge that THC and CBD are effective in treating, stress, anxiety, and of course depression. But now, research has found that CBC is also lending a helping hand. A study conducted in 2015 by researchers from the University of Mississippi, found that rats who were treated with CBC performed better on stress tests. Chronic stress is thought to be one of the primary trigger factors associated with depression. In short, the better you can adapt to stress, the less likely you are to become depressed.
Yes, here's an interesting one. CBC may just help you to get rid of those horrible skin problems. A study done in 2016, found that CBC was a powerful hinderance to acne. Excess levels of sebum production and sebaceous gland inflammation are the main culprits in acne development. Because of its anti-inflammatory ability, and its ability to slow down the lipid production in the sebaceous gland, CBC is effective in treating acne.
Arachidonic acid (AA) is required to create the lipogenesis, but CBC reduces the rate of AA production. This is how CBC can fight the acne.
Is CBC Legal?
As always, the answer here is not very clear, and in fact vague.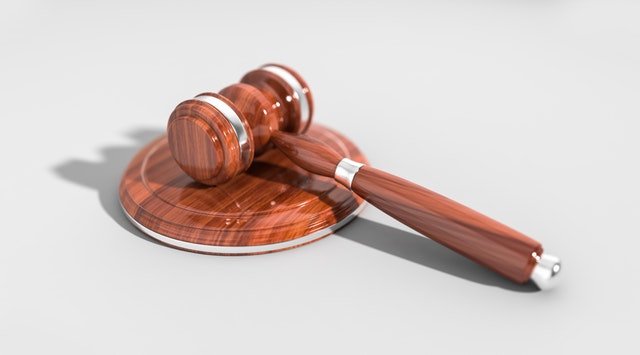 Due to the negative stigma that surrounds marijuana as a whole, there is still a lot of apprehension around weed and the cannabinoids that it is made up of. In America, the use and also the possession of cannabis is illegal under federal law. Under the Controlled Substances Act (CSA) of 1970, is classified as a schedule 1 substance. However, at a state level, cannabis is legal for recreational use in nine states, and medical use in twenty states. Yes, we know, it appears that there is a significant conflict between federal and state law.
It's all a little confusing, and we can only hope that one day the government and authorities will see that weed is not the enemy. However, for now, cannabis and most cannabinoid oils are illegal in America, on a federal level. Since CBC is a product of an illegal substance, it too would be classified as illegal. There is a silver lining in that just like CBD, CBC is non-intoxicating. We can, therefore, hold hope that even if cannabis is not legalized soon, CBC could be.
High CBC Strains
Research going back to the 1970s discovered that landrace strains from India contained the highest levels of CBC. Interesting to note, CBC even looked to be more abundant than CBD. CBC was also found in high levels in younger plants. Today, however, most crops are optimized for CBD and THC content.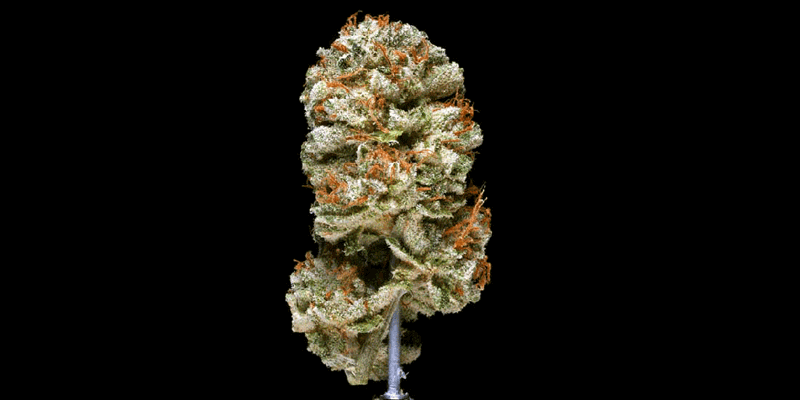 [Photo Source]
In other words, most breeders grow these plants to have high levels of THC and CBD, rather than CBC. Therefore, it's not easy to find weed that has significant amounts of CBD. Here's a list of strains that do contain a little CBC:
Bubba Cookies: 0.462%
Sour Tsunami: 0.486%
Maui Dream: 0.487%
Purple Cadillac: 0.719%
Purple Candy: 0.511%
Valentine X: 0.528%
Blue Cherry Soda: 0.462%
Charlotte's Web: 0.432%
Are There Any CBC Specific Products on the Market?
Unfortunately, because no cannabis strains are bred specifically to have a high level of CBC, it's not easy to find products with a high CBC content. Mary's Medicinals, however, offers a CBC topical compound, which consists of 100 mg of cannabinoids and is activated with THCA and CBDA. It has been designed to treat inflammation and muscle soreness and also includes other ingredients like Jojoba, sunflower seed oil, and Mango Butter.
Also, keep in mind that most full spectrum CBD oils will contain small traces of CBC.
Over the years, THC and CBD seem to have stolen the show. We can only hope that as cannabis starts to become more and more accepted by society, further research can be done into the marijuana plant, it's many cannabinoids, and it's incredible health benefits.
SOURCE
https://www.leafly.com/news/cannabis-101/what-is-cannabichromene-cbc-cannabinoid
https://sensiseeds.com/en/blog/cannabinoid-science-101-cannabichromene/
https://www.technologyreview.com/s/410815/a-new-mrsa-defense/
https://www.leafscience.com/2017/05/07/what-is-cbc-cannabichromene/
https://www.potbotics.com/learn/strains https://www.sciencedirect.com/science/article/pii/S0022354915401959
https://www.ncbi.nlm.nih.gov/pubmed/22300105
http://jpet.aspetjournals.org/content/318/3/1375.long
https://www.sciencedirect.com/science/article/pii/S0197018613002106
https://www.ncbi.nlm.nih.gov/pubmed/20942863
https://www.ncbi.nlm.nih.gov/pmc/articles/PMC2967639/
https://www.sciencedirect.com/science/article/pii/S0091305710000730
https://www.ncbi.nlm.nih.gov/pubmed/7298870
https://www.ncbi.nlm.nih.gov/pubmed/27094344
https://www.sciencedirect.com/science/article/pii/S0014579307005728
Thank you for reading! Follow us and leave a comment with what topic you want covered in the next post!
Read more:
Infographic: THC vs CBD - The Major Differences
The Potential Side Effects of THC (Tetrahydrocannabinol)
Cannabinol (CBN) Review - What You Need To Know About The Most Sedative Known Cannabinoid