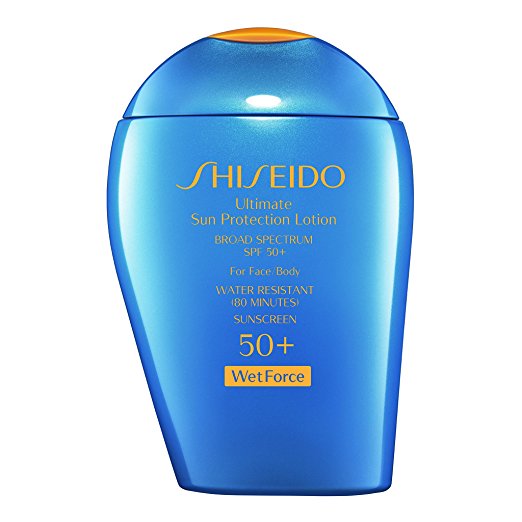 Shiseido Ultimate Sun ProteLotion
Shiseido Ultimate Sun Protection Lotion N' Broad Spectrum SPF 50 for Face/Body
for Unisex, 3.3 Ounce
Official Website
$36
Add to cart
Amazon
$28.9
Add to cart
---
About the product
Skin Friendly Ingredients
Help To Boost Your Appearance
Keep It Smooth And Radiant
---
Important information
Directions
A highly nourishing sunscreen lotion for the face and body with UVA/UVB Broad Spectrum Protection that defends against powerful rays that cause sunburn, cell damage and premature signs of aging. Smoothes on evenly with no sticky or filmy feeling. Invisible on skin even after repeated applications. Contains Super-Veil 360 for extreme outer protection. The new technology allows sunscreen to fit perfectly on the uneven surface of the skin providing high protection from UV rays at all angles. Contains Profense CEL, for inner protection, a new ingredient protecting cells and DNA from UV damage by controlling enzyme activity which is the cause of future uneven skin tone and wrinkles. Very water-resistant up to 80 minutes. Transparent finish. Perspiration-resistant and sand-proof.
---
최근 몇달 간 화제가 된 시세이도 파란자차 입니다.
한국에서는 배송비 포함 약 4만원 정도에 판매가 되고 있는 제품입니다.
공동 구매를 원하시는 분이 계시면 댓글로 남겨주시면 됩니다.